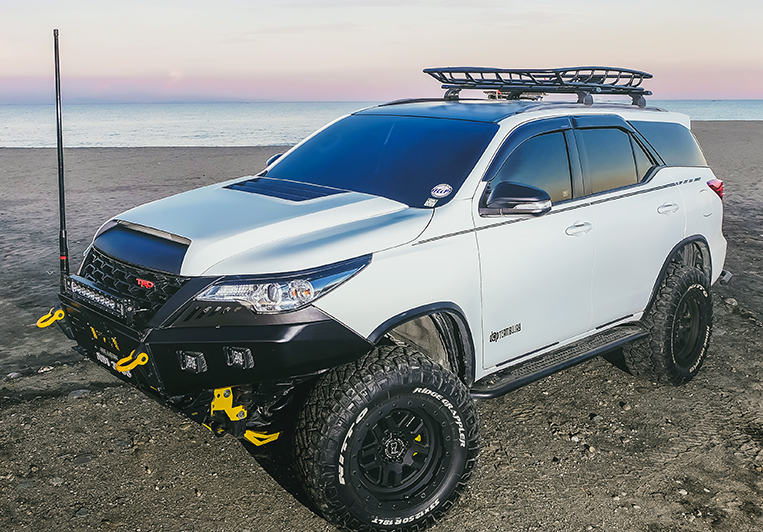 With the Toyota Fortuner apparently being the best-selling vehicle in the Philippines, it's quite understandable for owners to want to modify the exterior appearance of their SUV to at least easily distinguish their ride at the parking lot. For those wishing to alter the styling of their Fortuner, here's a suggestion: Offroad X bumpers from Thailand.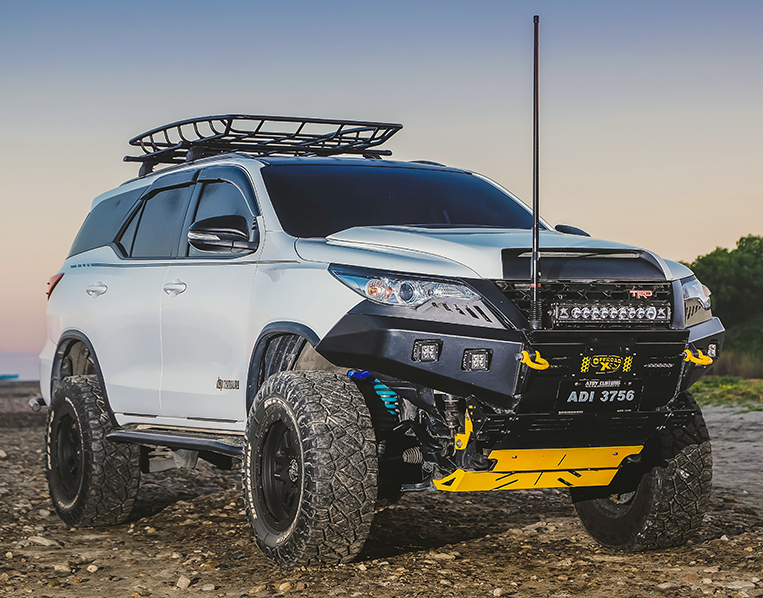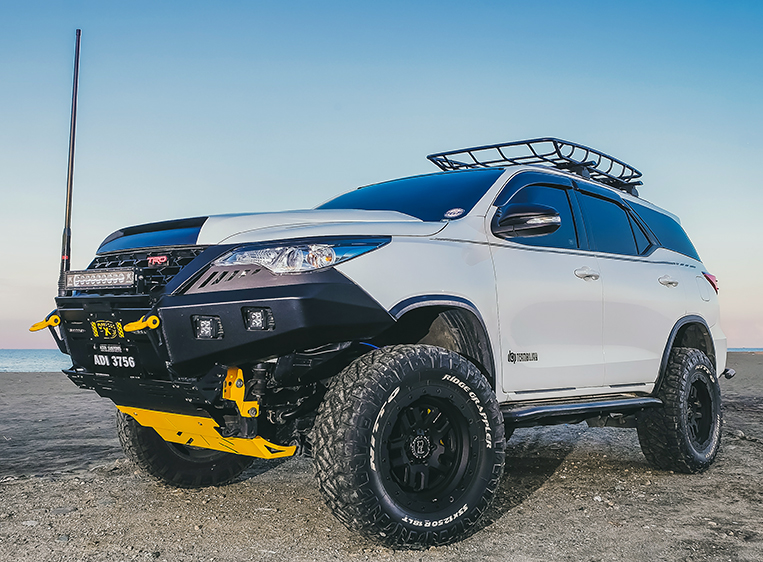 The ones you see installed on the Fortuner in these photos are Offroad X's Racewolf front bumper and Genesis rear bumper. The Racewolf costs P55,000, while the Genesis goes for P21,000—so that's P76,000 for this particular package. The good news is that they also have options for other popular SUVs like the Mitsubishi Montero Sport, the Chevrolet Trailblazer and the Ford Everest.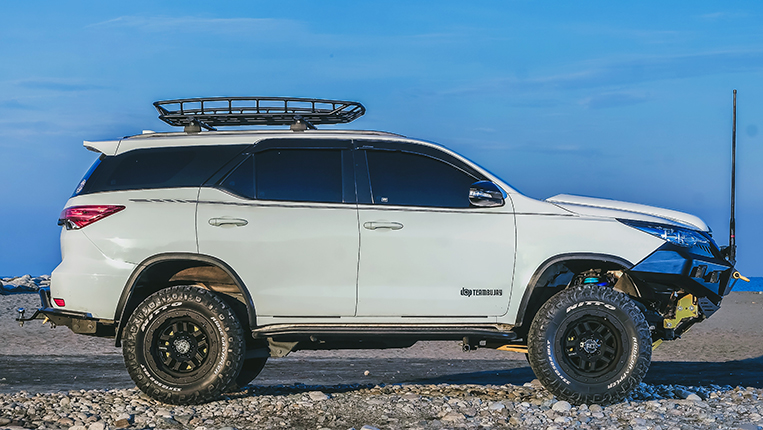 If you own any of the above-mentioned SUVS and are interested in installing badass bumpers, you may contact Offroad X's biggest dealer in the country, Atoy Customs. According to the shop's Ton Llave, "stocks are readily available until supplies last. They're ready for installation. They have fixed designs, but we can modify them by adding auxiliary red lights or bow shackles for enhanced aesthetics."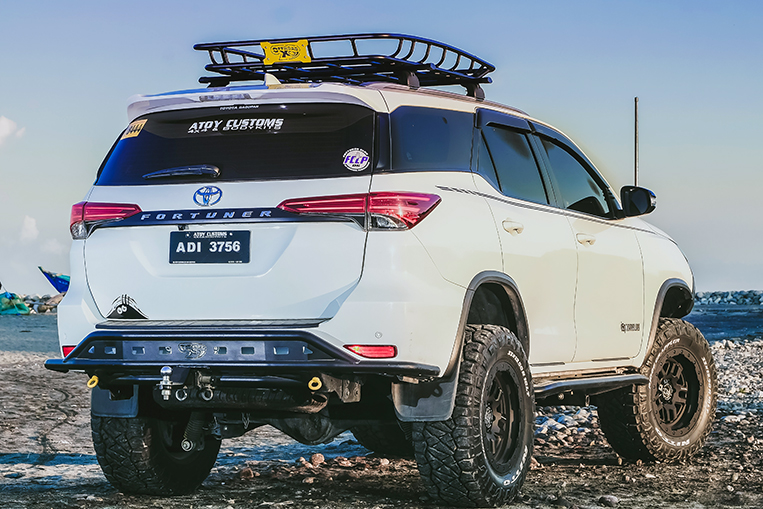 Atoy Customs' outlet specializing in these 4×4 accessories is located at 1755 E. Rodriguez corner New York in Cubao, Quezon City. They're open Mondays to Saturdays, 9am to 6pm, in case you're seriously considering transforming the looks of your SUV. To each his own, we guess.