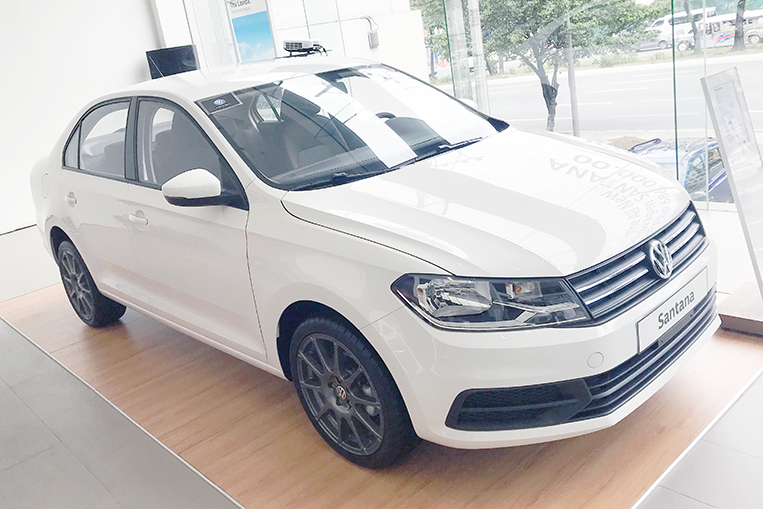 You've read about Volkswagen Philippines' recent slew of China-sourced vehicles, the most popular of which is the P686,000 Santana subcompact sedan. The car became an instant social-media star mainly due to its surprising affordability. But as you can expect from an entry-level VW offering, there is definitely room for improvement here. And that includes the exterior appearance for starters.
During a media event at Volkswagen Quezon Avenue, we got a glimpse of a quick makeover that an owner could do to a Santana. We're talking about getting the optional 17-inch anthracite-colored (and Volkswagen-branded) alloy wheels wrapped in 215/40 Apollo tires.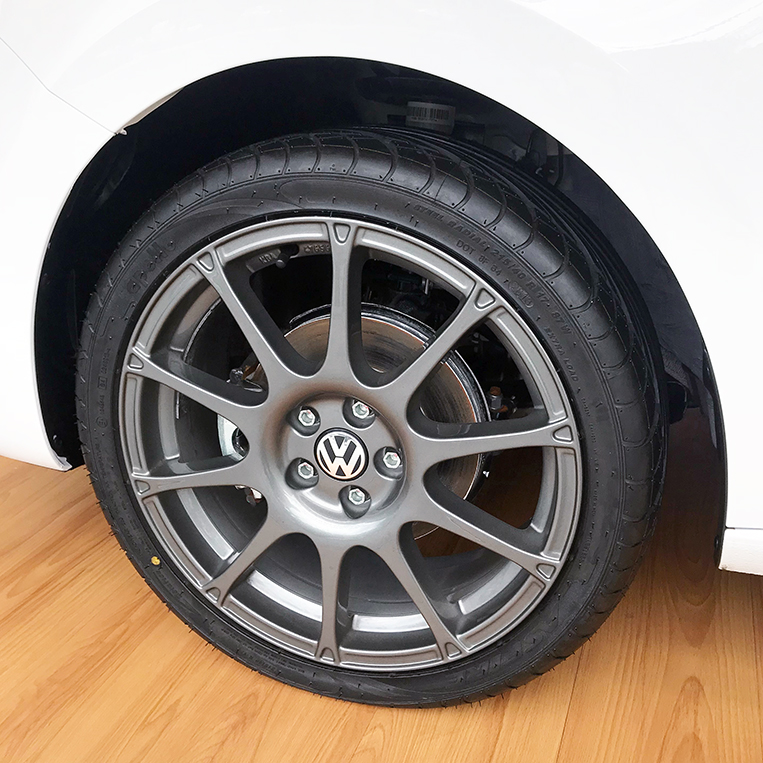 This package is going to set you back an additional P107,938.32 (let's round it off to P108,000 for arithmetic's sake), which brings the Santana's cash pricing to P794,000. As we suspected, Volkswagen is going to tempt Santana buyers with a lot of accessories to make their "budget" car look and feel sportier. Is this wheel upgrade worth it? That's for you to decide.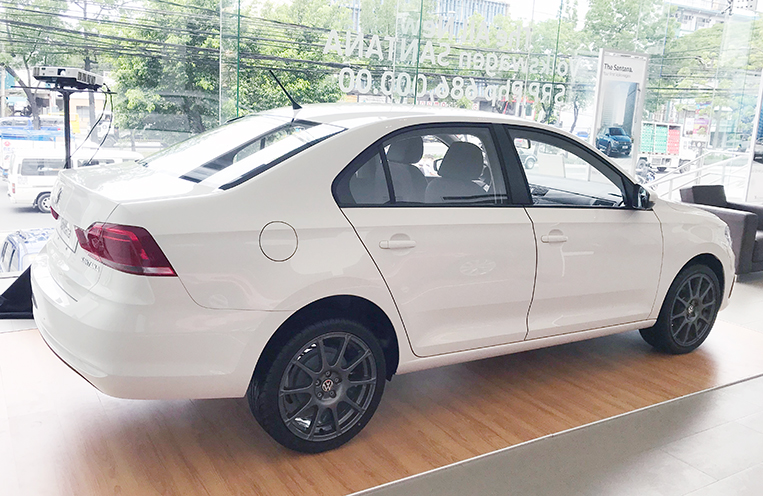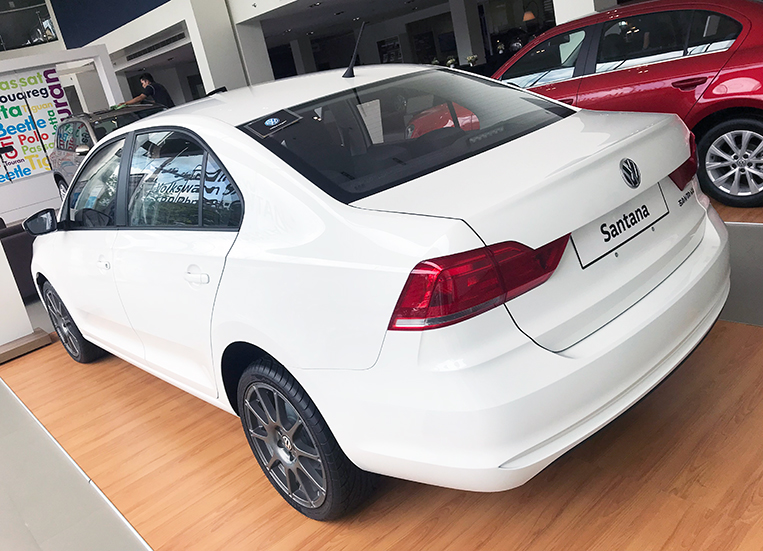 These optional wheels are available at three Volkswagen dealerships: Quezon Avenue, Bonifacio Global City and Cebu. They look nice in the metal. Promise.