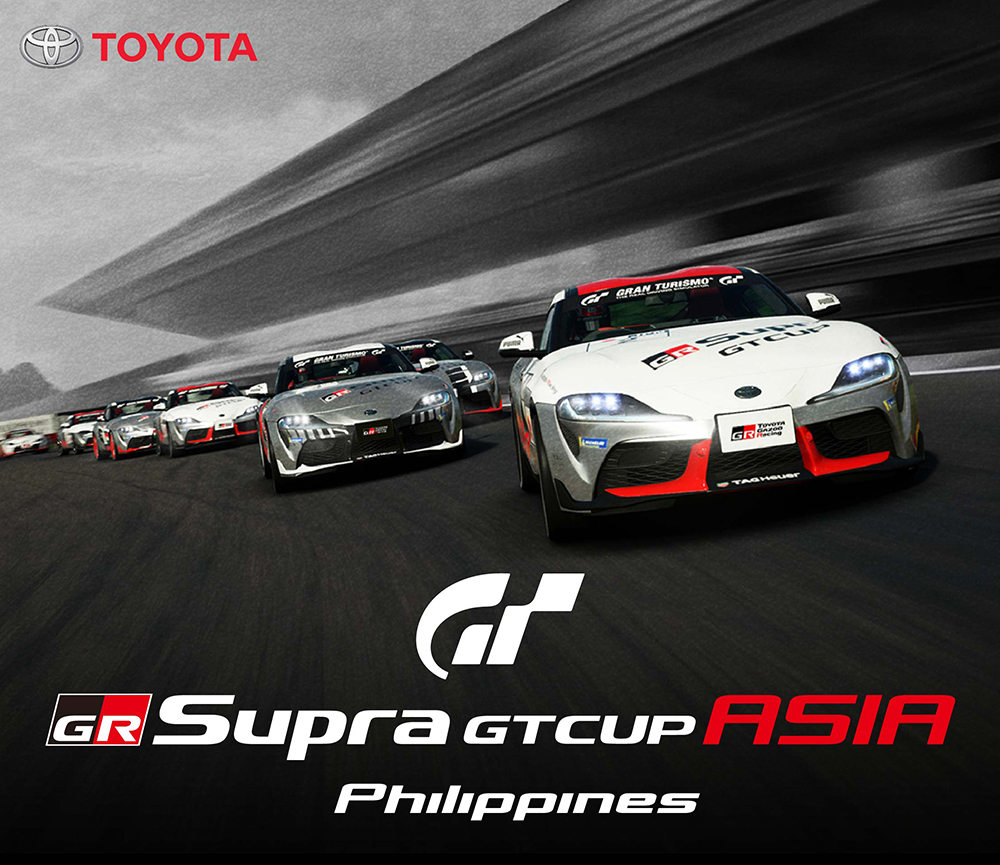 With social distancing practically canceling all public events in the foreseeable future, companies are now changing their marketing strategies. That includes Toyota Motor Philippines, which for many years has held the one-make Vios Cup race series. Because a motorsports event requires the gathering of people—drivers, mechanics, race officials and spectators—the Japanese automaker is skipping what would have been another exciting season for its annual series, and instead replacing it with an online racing game in keeping with the spirit of the times.
Guys, say hello to the GR Supra GT Cup Asia, an e-sports racing championship that will have separate qualifiers in different countries. It is open to everyone who is at least 18 years of age, and is "expected to start in July 2020."
According to TMP marketing vice president Elijah Sue Marcial, the GR Supra GT Cup Asia will have three classes: promotional, sporting and media/celebrity. Members of the general public may join either the promotional or the sporting class (depending, we suppose, on their proficiency). The Philippine class winners will advance to the regional finals in October.
The plan is to hold this final round in one ASEAN country—still to be decided—assuming it will already be safe to travel at that time. If it pushes through, the class winners will receive travel packages and cash allowances. At stake are cash prizes that have yet to be finalized.
As explained by another TMP marketing vice president, Carlo Ablaza, "players will have to have their own Sony PlayStation 4 gaming console and a valid PlayStation account in order to compete. That PS4 can be hooked up to a racing rig if they have one."
The plan is to hold the final round in one country, assuming it will already be safe to travel at that time
"The safety of our customers, employees and fans is always at the top of our priorities," TMP president Atsuhiro Okamoto says in a press statement. "But we also recognize the value of the waku-doki spirit in everyone. This is a great way to sustain the excitement of our motorsports program in the Philippines in a safe environment. We look forward to a better 2021 Vios Racing Festival season, when we can go back to the tracks again. For now, we invite everyone to join the GR Supra GT Cup Asia e-sports program."
Those interested to join will have to wait for more information on the contest mechanics. We'll update you once that becomes available. In the meantime, go sharpen your virtual racing skills.