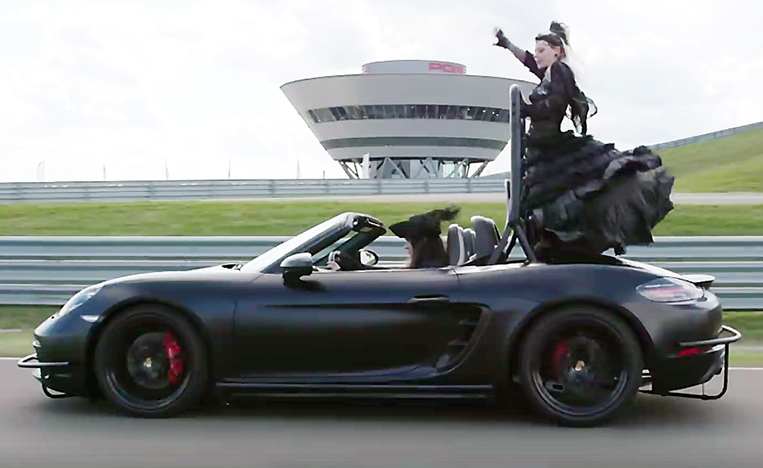 Porsche has long been known to excel when it comes to advertising its dream machines. Hardly any other brand has mastered the art of creating emotionally charged, wallet-string-loosening visuals better than the men and women from Zuffenhausen. It seems the marketing department also has a very deep understanding of the company's current and future target audience, as shown by this video posted by Porsche Leipzig:
You might now be wondering why Jack Sparrow's cousin is driving a totally blacked-out Boxster S with a woman dancing on the back of it. The answer is quite simple: Leipzig is not only Germany's 10th biggest city and home to a Porsche factory, but it also plays host to the annual Wave-Gotik-Treffen (Treffen being the German word for "meeting"), or WGT for short. This four-day music and arts festival is attended by almost 20,000 people whose favorite color is black and who come to listen to over 150 bands that play gothic rock, dark wave, industrial and similar "dark" music you won't ever find on your favorite FM radio station.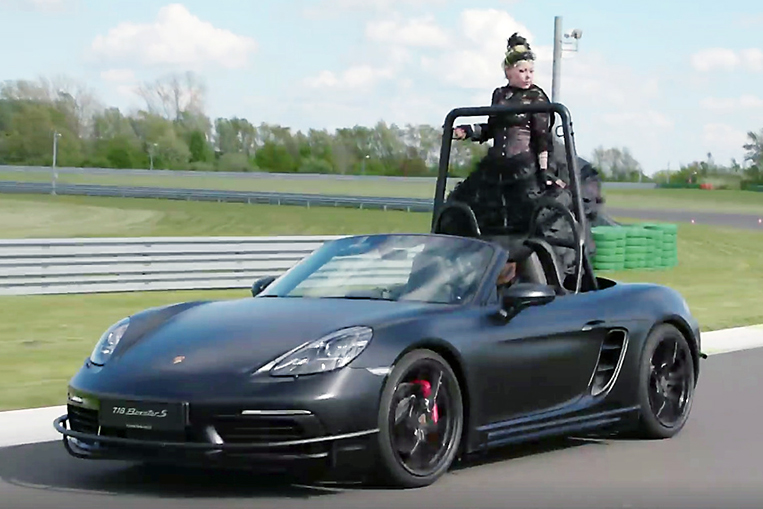 Germany has a thriving goth scene (I should know, being one of them). And while it may seem odd that a premium sports-car maker is creating a video aimed at a group of people who like to wear black and think that everything in life is sad and meaningless (we don't actually think that, by the way), in reality this shows that the brand has done its homework and knows where to look for new customers.
Many parents will be close to a panic attack when their child first dons a black renaissance dress and white makeup, but it's actually a sign that he or she is likely set for greatness in life. A study by Sussex University in the UK showed that most goths are art-loving middle-class intellectuals, with the younger ones likely growing up to become doctors, lawyers or architects, placing them squarely in the group of people with plenty of disposable income. In short, goths have (or will have) the money to buy sports cars and Porsche knows that.