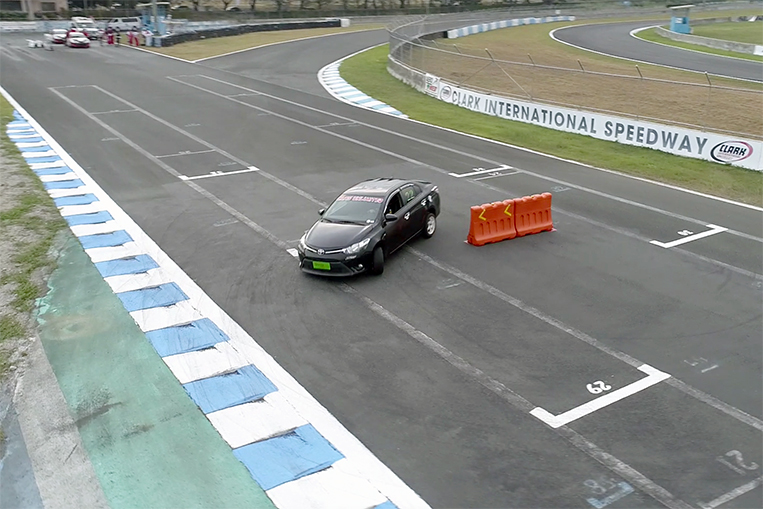 You may have heard that Toyota Motor Philippines has added an autocross component to its Vios Racing Festival series this year, which is basically an improvement upon the old Vios Cup. The purpose of the Vios Autocross Challenge is to make racing more accessible to everyone. As such, the competition has three classes for journalists, influencers and car club members.
In the contest's second leg last June 8 at Clark International Speedway, we dispatched two of our writers—Manskee Nascimento and Miggi Solidum—to try their luck in the media class. The former got eliminated, while the latter made it to the semifinals. Neither one reached the final round, which underscores the difficulty of winning this thing (let alone setting the best time of the day).
Now, you would think that the participant who put together the best run in this leg was some badass, grown-up dude with many years of driving experience on treacherous Philippine roads. But you'd be wrong. Because the best time was, in fact, posted by a 14-year-old boy. Of course, he isn't just a regular adolescent. He is Iñigo Anton, who is a successful karter and race car driver. He won't turn 15 until the end of this month, and so he still isn't legally allowed to secure a driver's license (or even a student permit). Didn't matter: He demolished every single rival in this autocross competition.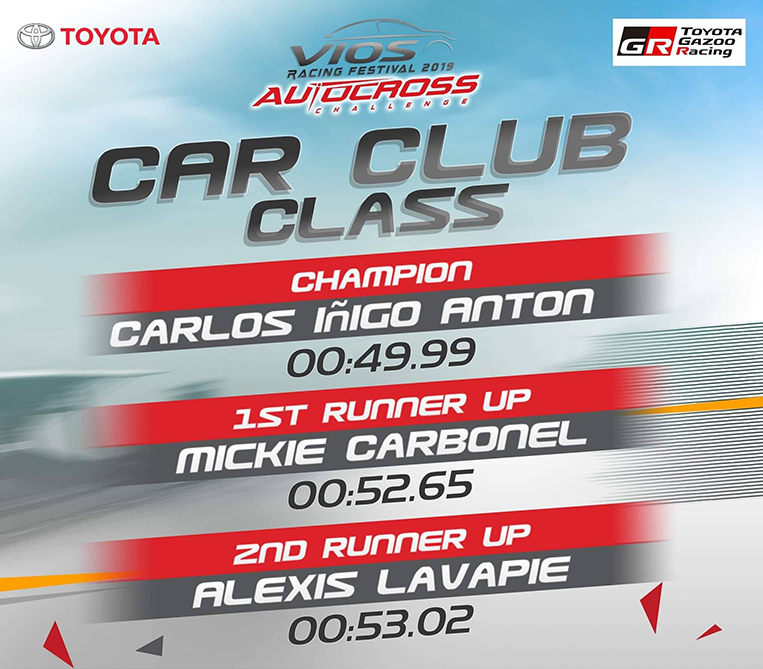 Driving a previous-generation Vios and competing in the Car Club Class, Anton registered a blistering time of 49.99 seconds—almost three seconds faster than the first runner-up (who managed a time of 52.65). Watch the video below and see how amazing Iñigo's car control is. He drove really close to the cones without hitting any of them (one hit cone carried a three-second penalty).
Meanwhile, the best times among the journalists and the influencers were 53.05 (Jose Luis Altoveros) and 54.49 (Vince Vandorpe), respectively.
Iñigo Anton is the ultimate proof of the advantages of starting kids early in motorsports. Parents, if you can afford it, take your son or daughter to a karting track soon. It will serve them well in life later on—whether on the racetrack or along the expressway.