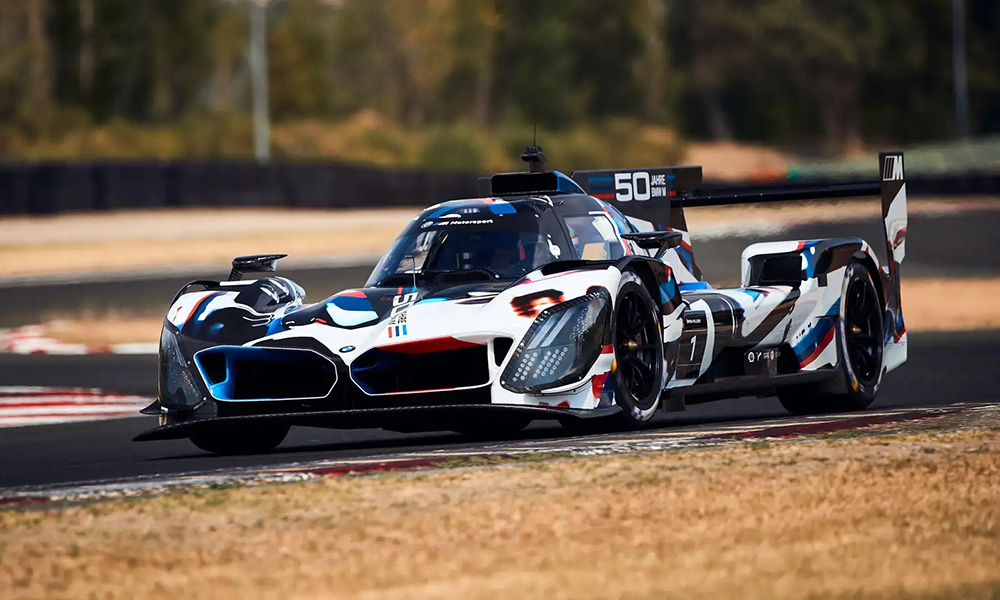 It seems that the world of endurance racing is alive and well as more manufacturers get ready to campaign their respective cars in the next season.
BMW is the latest major sports car manufacturer with a storied pedigree that is once again returning to top-tier endurance racing in the form of its M Hybrid V8 LMDh race car, which turned its first laps in anger at the Autodromo di Varano in the province of Parma, Italy.
The team plans to initially contest its planned two-car factory effort at the IMSA WeatherTech SportsCar Championship for its debut season in 2023 with American-based Team BMW RLL (Rahal Letterman Lanigan).
This will be followed by a full-on assault at the 24 Hours of Le Mans in 2024 with Team WRT, which coincides with the Munich squad's 25th anniversary of its last overall win at Le Mans in the Williams Engineering chassis BMW V12 LMR, whose engine, the amazing S70/2, traces its roots to the mighty McLaren F1 that won Le Mans in its first outing in 1995.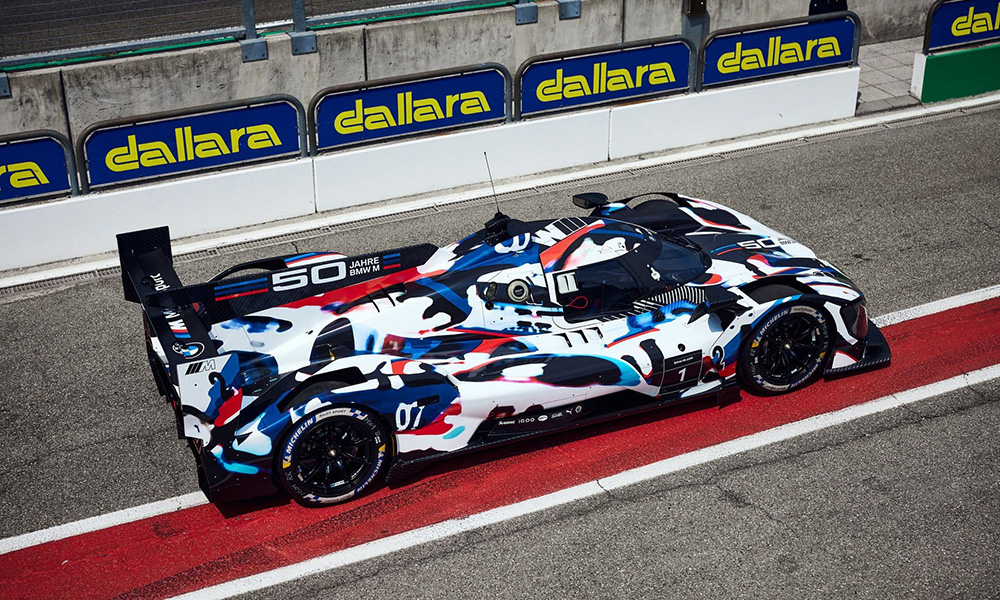 BMW wants to regain that glory of top-flight endurance racing, with its last full-fledged factory effort in sports car racing back in the 2018-2019 season with the M8 GTE that ended abruptly for the brand.
For a bit of a recap, the M Hybrid V8 will be powered by the M Division's latest 4.0-liter twin-turbocharged V8 code-named the P66/3. Power checks in at a healthy 640hp with torque at a wall-climbing 650Nm. It's an all-new engine from the brand.
The rest of the powertrain comes from mandated suppliers. The sequential transmission will be supplied by British drivetrain specialists Xtrac, with the motor generator unit coming from Bosch. Meanwhile, Williams Advanced Engineering will provide the batteries and powertrain management system, as mandated by LMDh rules to help keep the cost down in the class, improve parity, and hopefully promote a tighter competition.
And to show that technology continues to further filter down to road cars, the powertrains must withstand a total of 22,000km of race distance in between tear-downs, with an internal clock. That's essentially equal to four 24 Hours of Le Mans races.
And as most race engineers and race car drivers will say, a race engine lasting that long is similar to driving it 10 times that distance on public roads at least (if not more) due to the added stress, heat and pressure these racing engines will have to endure before they can be opened up and overhauled.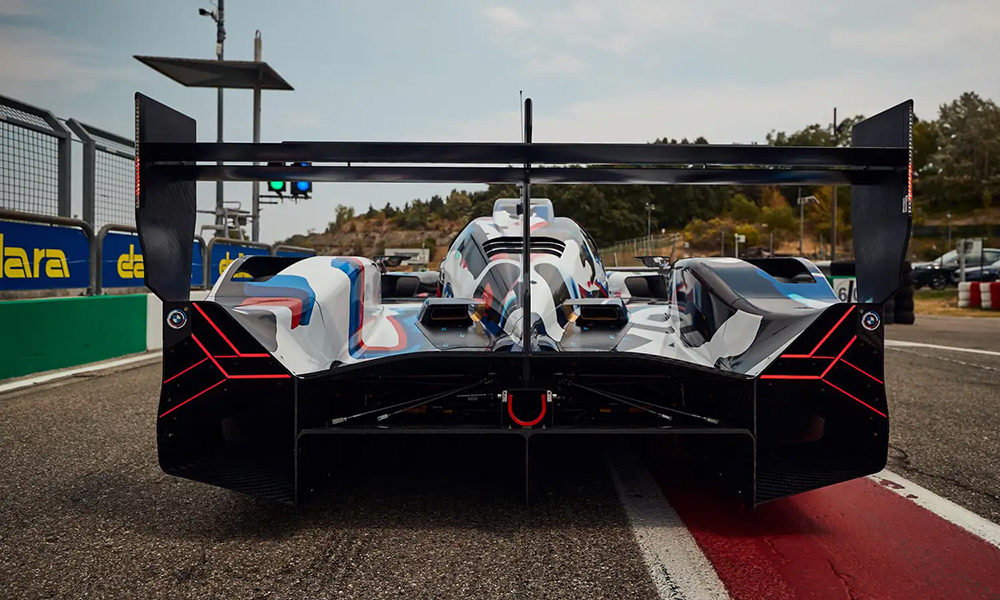 BMW hasn't announced more details on the driver lineup, but the team is working on a tight schedule as the planned debut is in January 2023 at the Rolex 24 Hours of Daytona, one of endurance racing's biggest, oldest and most honored events for sports car racing. Leading to this, BMW has announced more plans for testing at other European racetracks to test for speed and reliability, and to work out any kinks in the car and the team.
The team will also have to attend one of two test sessions by IMSA to homologate the car, one of which is at Michelin Raceway Road Atlanta on October 3–5, and the second one at Daytona Speedway on December 6-7, just a few weeks shy of the 24 Hours of Daytona.
BMW is the second manufacturer to partner with Dallara after Cadillac in the new LMDh formula, with the Italian firm being one of four chassis constructors (the other three being Oreca, Ligier and Multimatic) appointed to supply the field.
Is Formula 1 getting a little too glitzy and hyped up? Maybe sports car racing is right up your alley.