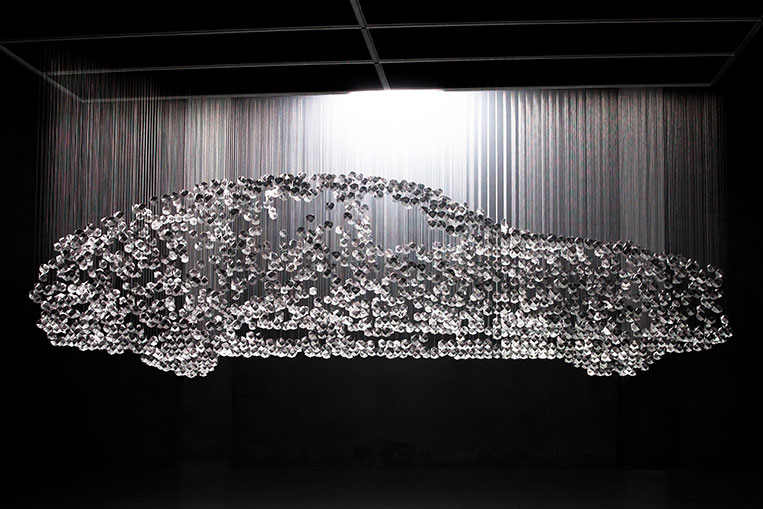 It's not common for car dealerships to receive compliments from customers. Most of the time, auto dealers are the recipients of complaints, demands, even threats. And if it isn't usual for clients to say nice things about car vendors, it's all the rarer for them to go out of their way to write thank-you letters to their vehicle brand just to let it know it's doing a swell job.
Apparently, though, this is par for the course for Lexus in the US market. In fact, Toyota's luxury division routinely gets a lot of these heartwarming messages that it decided to commission a perceptual artist by the name of Michael Murphy to create art out of these letters.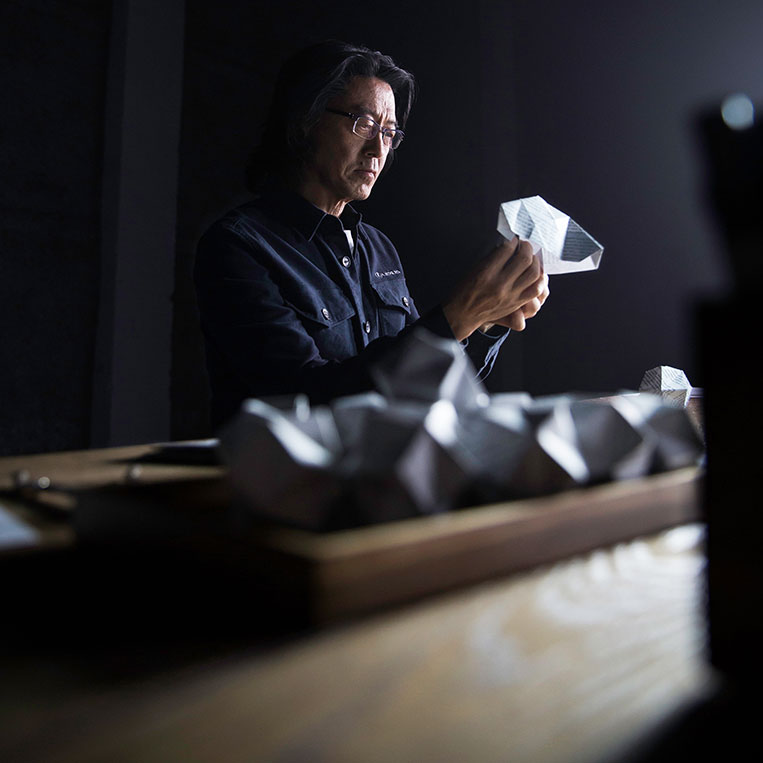 Murphy proceeded to make origami pieces from the letters—more than 2,000 of them, apparently—and suspend them all from a ceiling. The art installation is fascinating mainly because it takes the shape of the 2018 Lexus LS sedan from one angle and then the Lexus logo from another.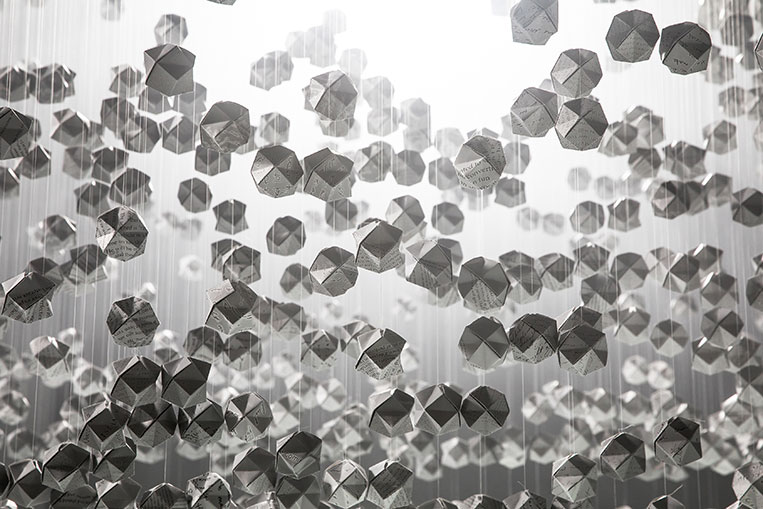 "Lexus crafts experiences for its guests with the same level of care it crafts its vehicles," Lexus marketing vice president Cooper Ericksen is quoted by a press release as saying. "Using actual letters sent to our dealerships shows how each interaction, large or small, makes the overall Lexus experience exceptional. The Lexus Covenant is what drives dealers and associates to treat customers as they would treat guests in their own home and to go to any lengths to serve them better."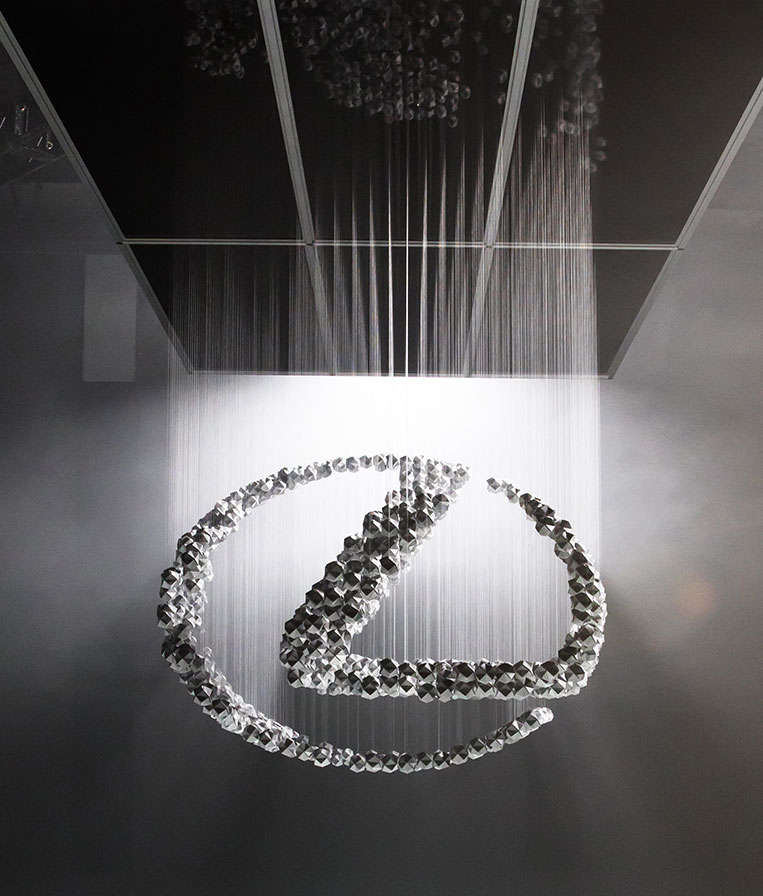 The art installation, which measures 8ft by 16ft and is suspended 13ft from the ground, reportedly took nearly 200 hours to complete. Imagine folding each letter into an origami piece. Simply called Letters, this is "very tight, precise craft," shares Murphy. "If it is more than one millimeter off, it is considered an error."
Sounds to us like the kind of meticulousness Lexus applies when taking care of its customers.