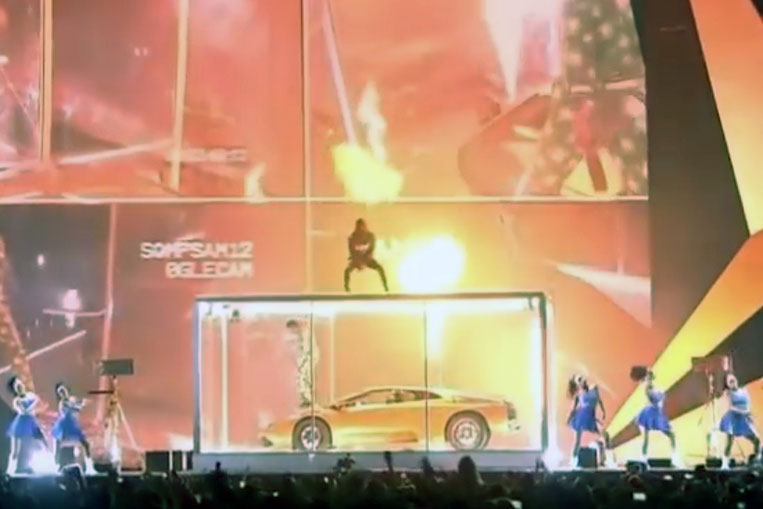 In case the only rappers you know are Vanilla Ice and Andrew E., let me tell you that hip-hop music has actually progressed beyond sex, drugs and thuggery for its choice of song topics. You have rap artists now using their platform to draw attention to important social and political issues.
One of them is Kendrick Lamar, whose song "Humble" you may have unknowingly bobbed your head to.
K-Dot (Kendrick's rap moniker) has been trending on social media after his appearance this week at the 2018 Brit Awards, where he was named International Male Solo Artist. To show his appreciation, he performed a song called "New Freezer." Which isn't even his own song (it belongs to rapper Rich The Kid; Kendrick is just a featured artist in it).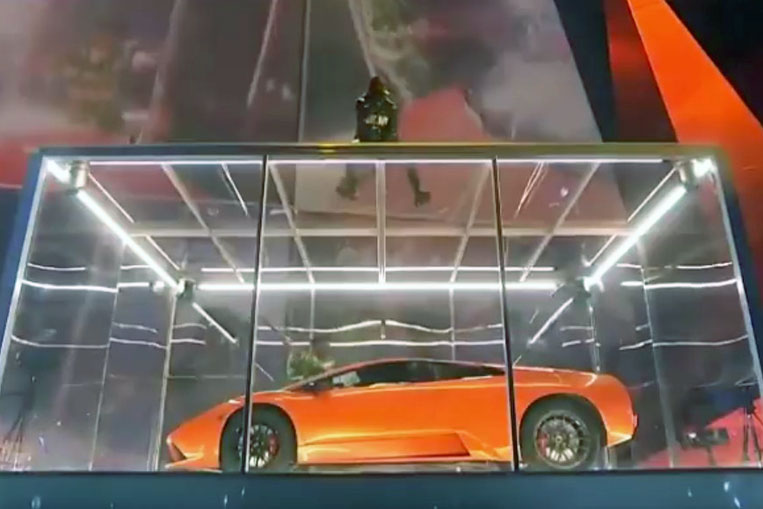 Anyway, for his performance, Kendrick—sorry, I can't really say just "Lamar" as it's not his surname (which is Duckworth)—spit out the lyrics from atop a huge glass case that had a Lamborghini Murcielago and Rich The Kid inside. The stage screen notified the audience that "this is another satire by Kendrick Lamar." While Kendrick rapped, Rich The Kid repeatedly pummeled the car with what looked like a baseball bat. Incidentally, the song mentions Maserati in its lyrics, not Lamborghini.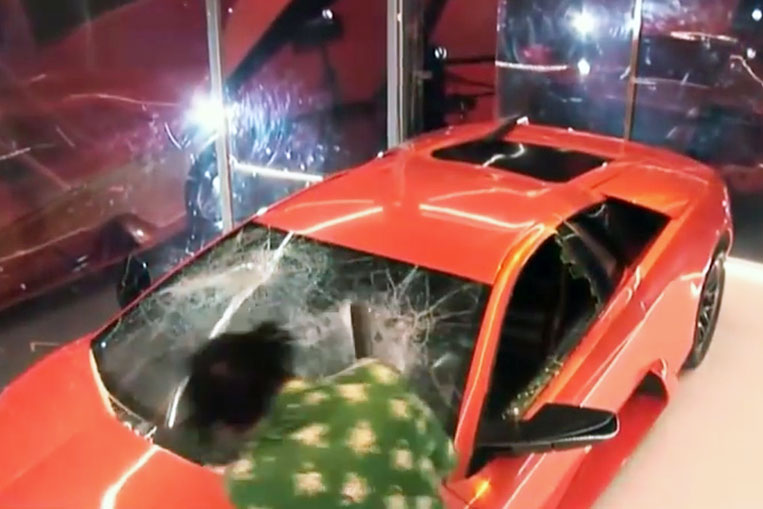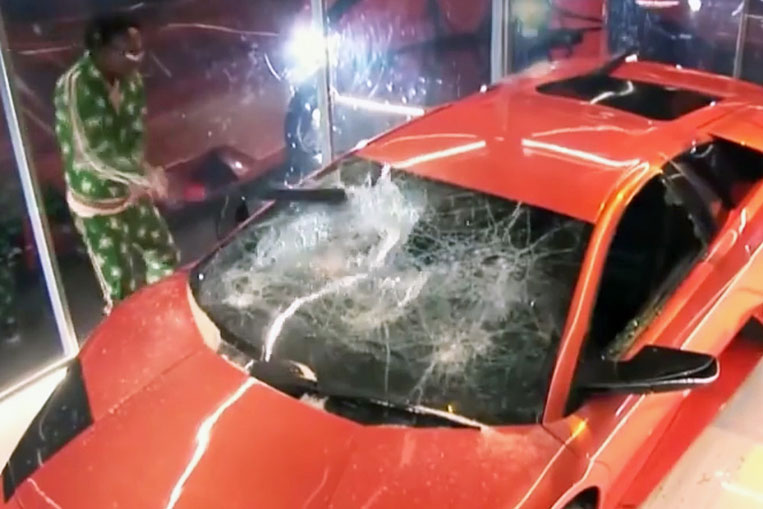 Of course, social media exploded (like it always does).
What a bizarre performance!
What is the point of smashing a Lamborghini?!
They could have just fed hungry kids instead of destroying a nice car!
The thing is, it was performance art. You may not like it, you may not agree with it, you may have been bored by it…but it was all just a show. And now everyone is talking about Kendrick Lamar, Rich The Kid and what they stand for. While many British music fans expressed disgust at two rappers they had previously known nothing about, some did get it—that it was merely a portrayal of the artists' rejection of materialism.
And relax: They didn't really wreck a helpless Lamborghini. If you watch the available videos intently, you'll see that Rich The Kid only hit the windshield and the windows. Okay, he did step on the hood, but he wasn't really going for the body with that bat. This should be an easy, relatively cheap fix. In return, they got the whole of the UK (and a big chunk of the world) talking about them. Which now gives them a bigger platform from which they can share their musings.
Like how people shouldn't fall for clickbait articles that attempt to work them up over a broken windshield.