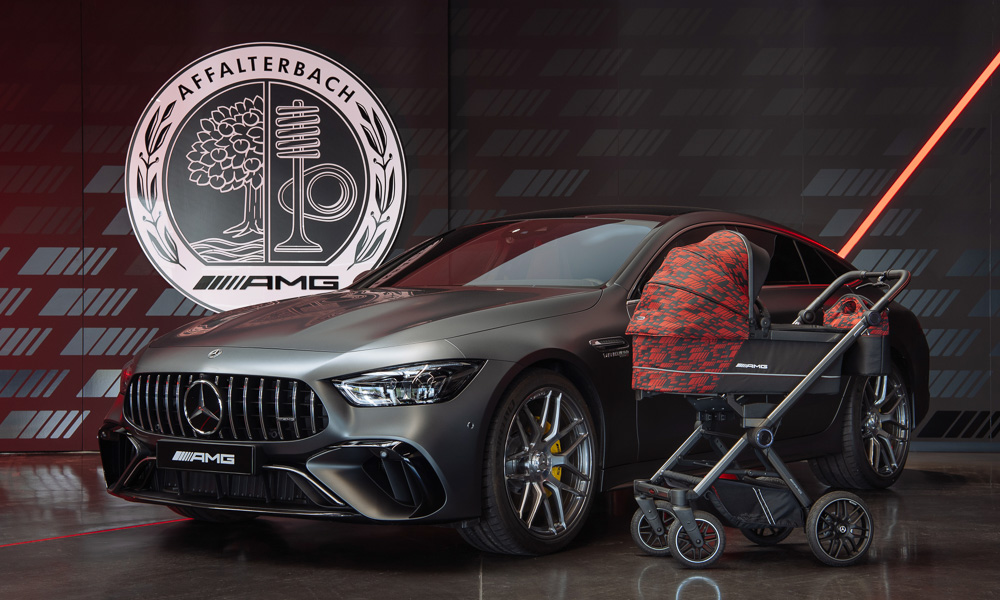 You might think a petrolhead's first set of wheels would be those Little Tikes play cars, but actually, it's the baby stroller that we would be wheeled around in as infants when needed.
Of course, parents would want only the best for their children, which is why these strollers come in all shapes and sizes. And if you do happen to be wealthy enough to afford one, you can give your child a Hartan AMG GT stroller.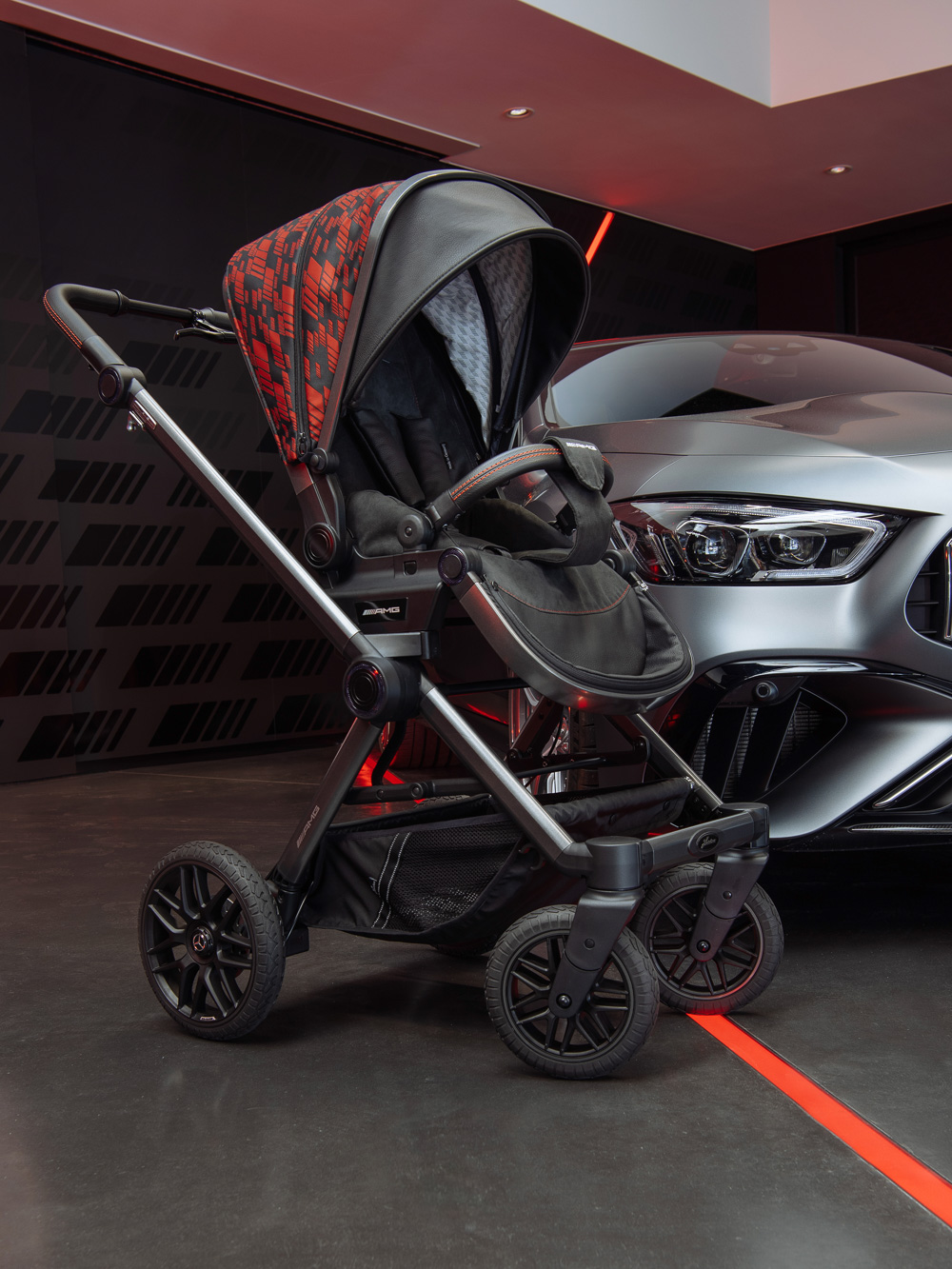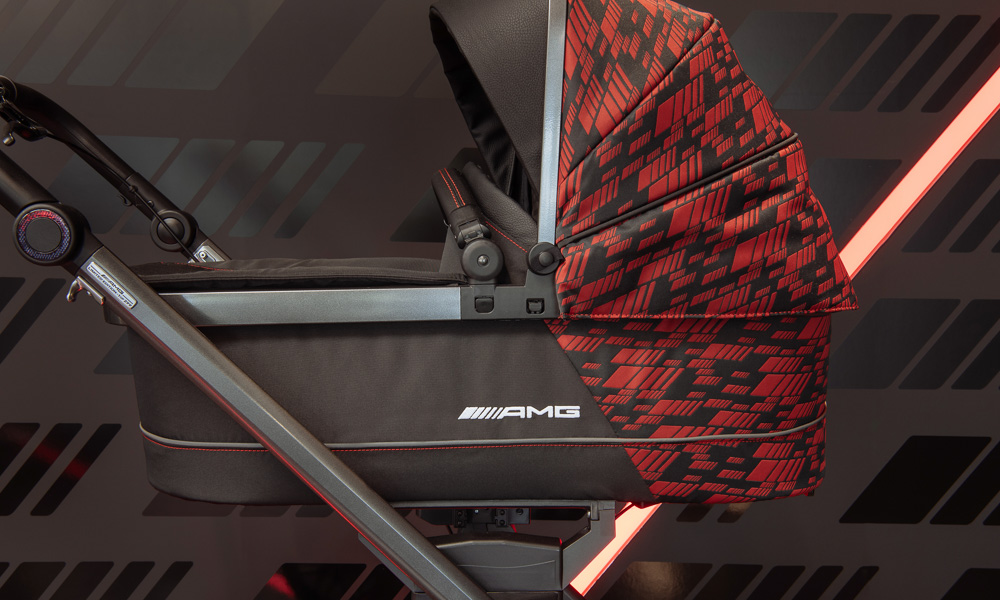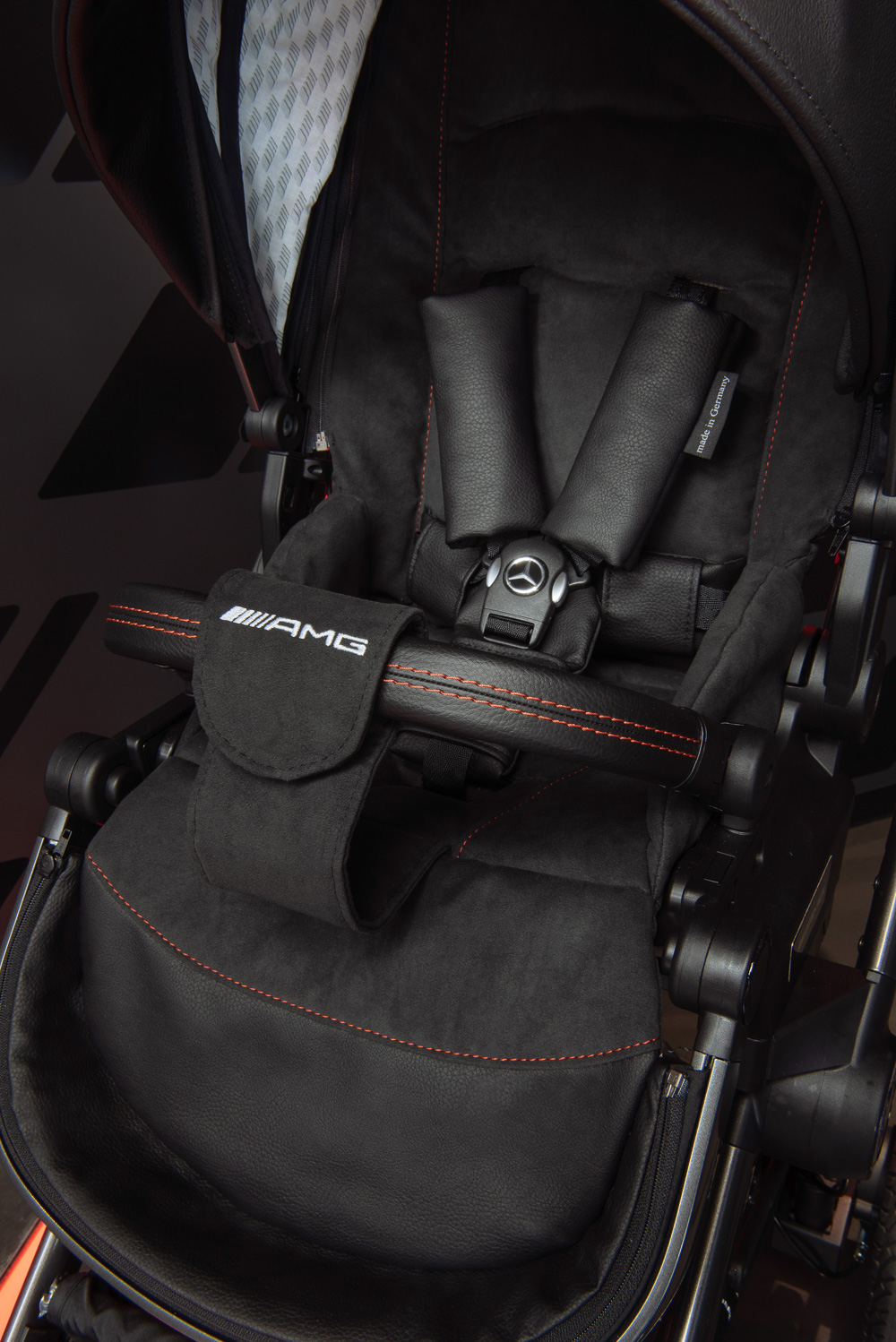 Yes, this is no late April Fools' Day joke, as Mercedes-AMG has collaborated with Hartan (a German stroller company) to produce an AMG GT-inspired stroller.
To kick it off, the canopy is made from a jacquard fabric that has a red AMG diamond pattern with reflective stitching, and the AMG logo is embroidered in the frame of the stroller and on the safety bar.
Meanwhile, the baby's seat is upholstered in Dinamica microfiber (the same material found in AMG road cars) and can be turned to face either the parents or away from them. It also features a very sporty magnetic five-point harness, so your kid will know how it's like to be strapped into a bucket seat.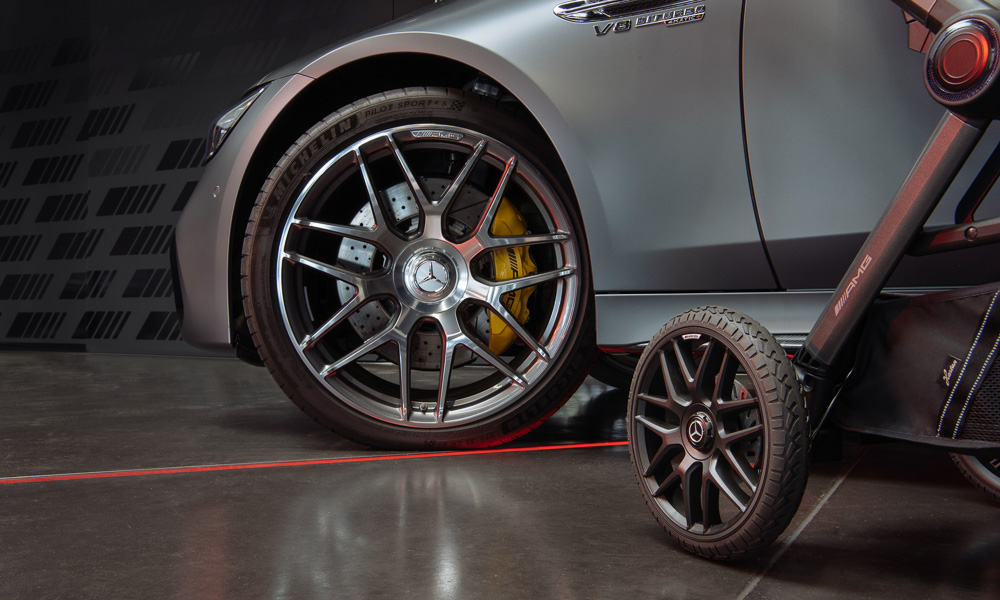 The handles are finished in black leather with red contrast stitching, which also has a handbrake and height adjustment controls. Plus, the large swivel wheels that mimic the AMG Trigon alloys each have a suspension on them to keep your baby comfortable no matter how rough the road gets.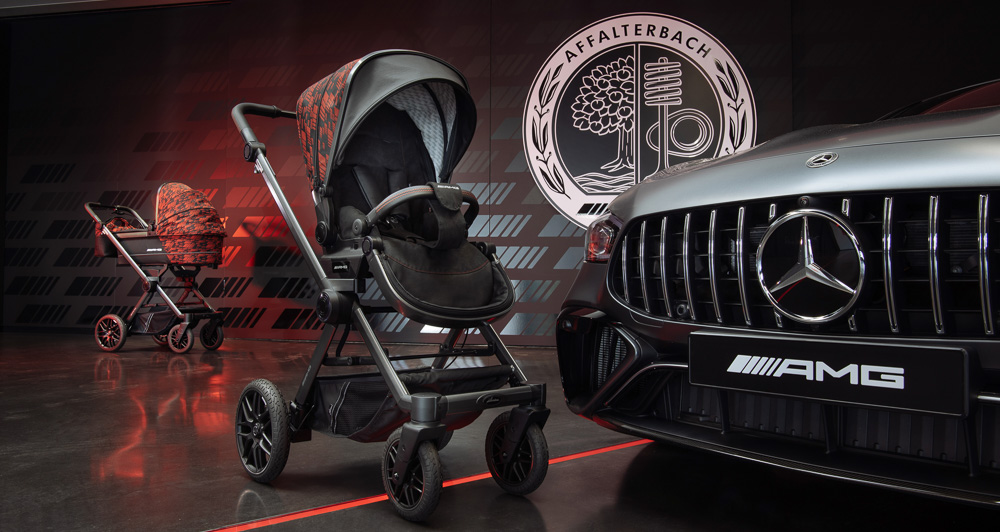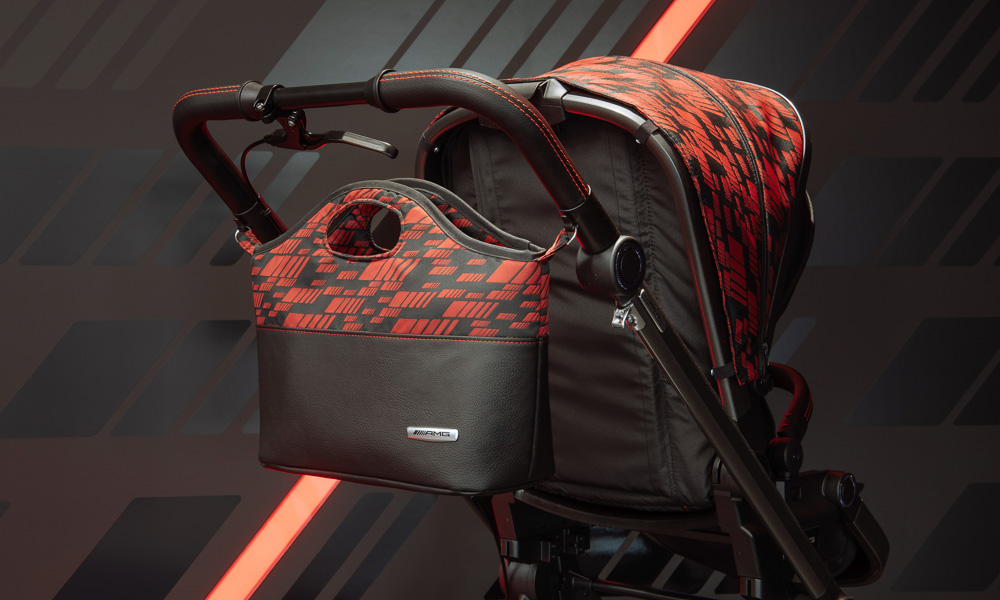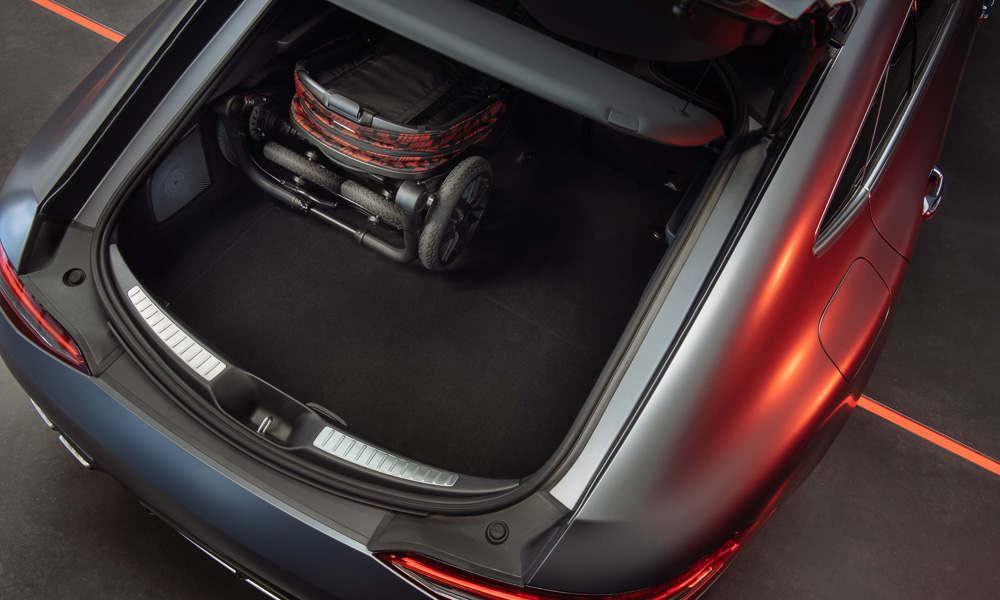 It comes with a rather swanky-looking bag that uses the same design and materials, and the stroller can easily collapse to fit inside the boot of an actual AMG GT, so you can take your sports sedan to your next family outing.
If you want one, it's limited to 299 pieces worldwide, and it will be available at selected baby stores starting in July 2022. Just expect it to cost a pretty penny like an actual Mercedes-AMG.