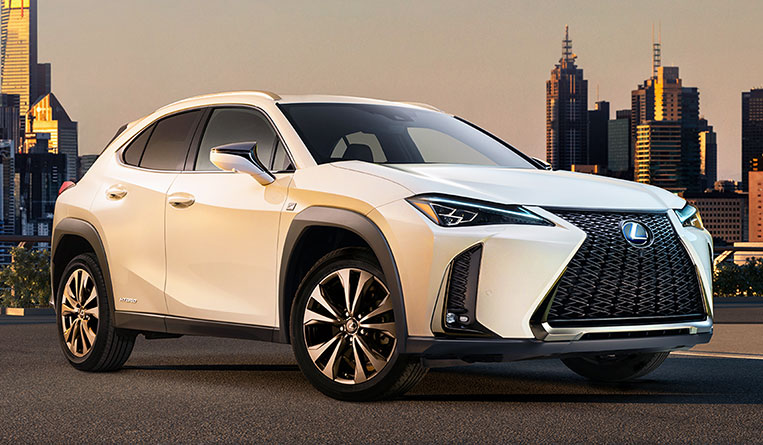 If car-making were a poker game, you could say Lexus is going all in on the premium crossover segment. Fresh from presenting a new crossover concept at the North American International Auto Show called LF-1 Limitless, the Japanese luxury brand has now given the world a preliminary look at another versatile vehicle named UX (supposedly an acronym for "urban crossover), ahead of its official premiere at the Geneva Motor Show.
From Lexus's press statement:
These first visuals reveal the UX's bold and stylish design that blends expressive bodywork with a compact size. Its crossover credentials are signaled by its muscular haunches and high beltline, yet underneath the skin there's an all-new platform that gives the UX exceptional body rigidity and a low center of gravity for exceptional handling.
The look inside the cabin combines a highly focused driver's cockpit with a wide and inviting passenger space. With its brave design and intuitive technology features, the UX will serve as a gateway model for Lexus in a dynamic and growing part of the market.
Which, we suppose, really means: "We've been making so much money from crossover vehicles, so we'll offer you another one. Hopefully, you'll fall for it as well."
It is believed that the UX will slot in below the already compact NX model. And yes, it looks very much like its bigger siblings (including the RX) with that humongous spindle grille, which could give rise to the same gripe people have with BMW's X models.
Below is a very short video showing the UX's interior. If you want to be among the first to see the vehicle in its entirety, check out this livestream on March 6 (Tuesday).
Lexus UX at a swift glance