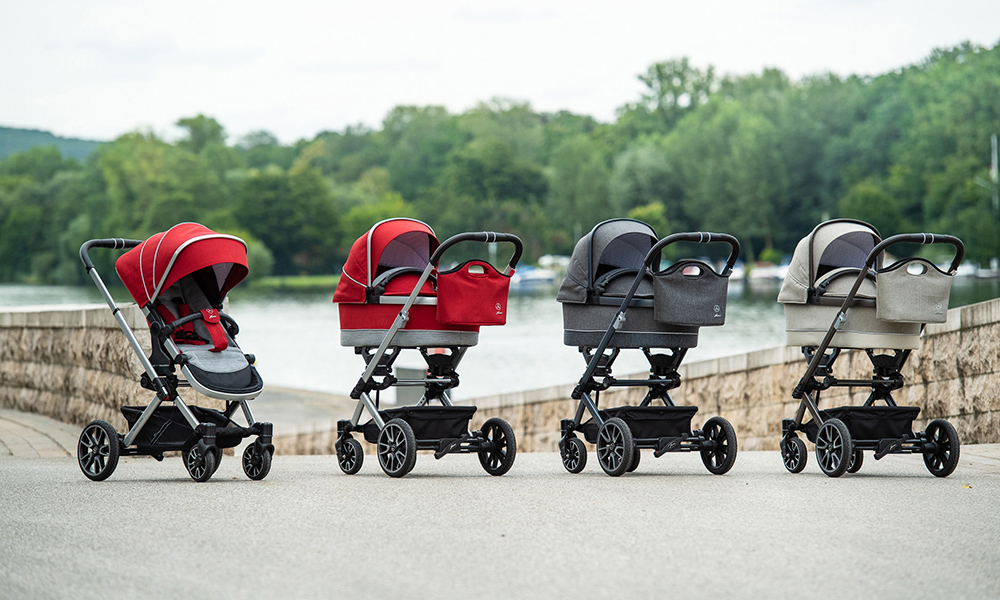 Owning a luxury car like Mercedes-Benz is probably one thing a lot of us aspire to. And making these vehicles even more desirable (and very expensive) for keen motorists is anything with an AMG badge. But hope is not lost because there is finally a Merc that is quite easier on the wallet. However, it is for some rather picky clientele.
We are talking about the baby buggies designed by Mercedes-Benz. While you make do with a sad excuse for an econobox, your little one gets to roll around is something a little more premium. Manufactured by stroller specialist Hartan, these buggies are probably the closest any regular salaryman will ever get to owning something brand-new with a three-pointed star.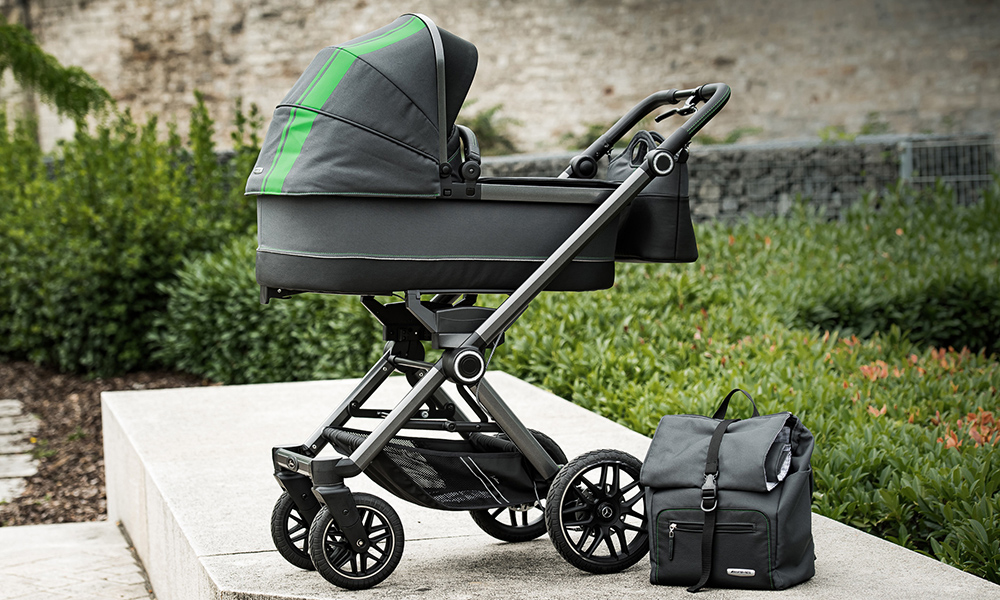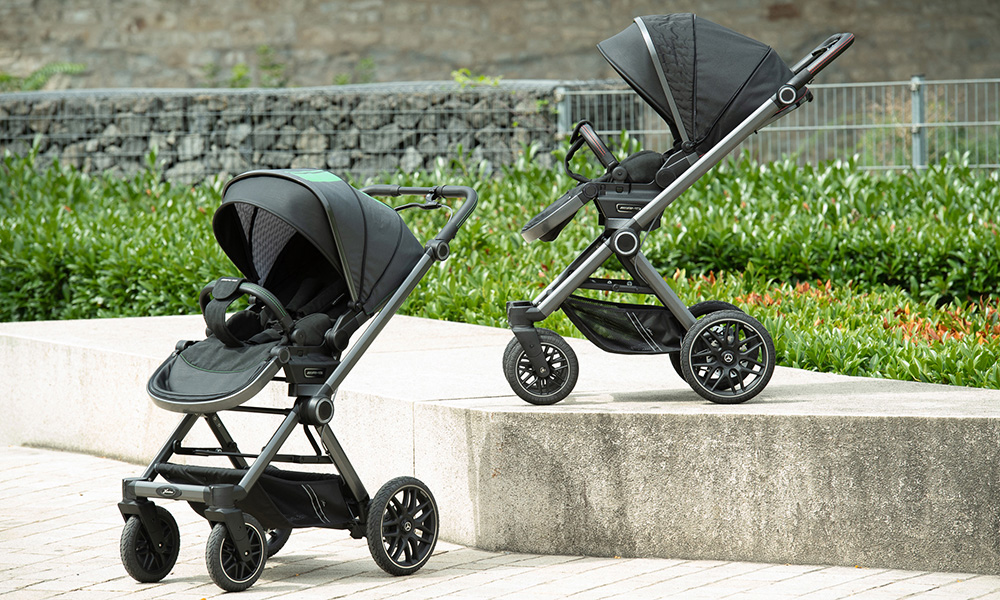 The Hartan buggies are available in two trim levels: AMG and Avantgarde. For the AMG variant, discriminating parents can choose from a pair of color combinations. The deep black version has red stitching on the grips and protective bars, while the graphite gray color has the racing stripes and chassis painted in green just like the Mercedes-AMG GT4 race car.
Your child will be rolling in style thanks to AMG cross-spoke wheels and Microfaser Dinamica upholstery like those used on production vehicles. Each stroller features built-in suspension, a height-adjustable push handle, standard-fit parking brake, a central arresting system, and a five-point safety belt with shoulder pads. Using the smart folding mechanism, loading up these strollers inside your vehicle's trunk should be easy. Mercedes even claims that the buggies will fit inside sports cars. However, we suggest that you get the matching roof box instead.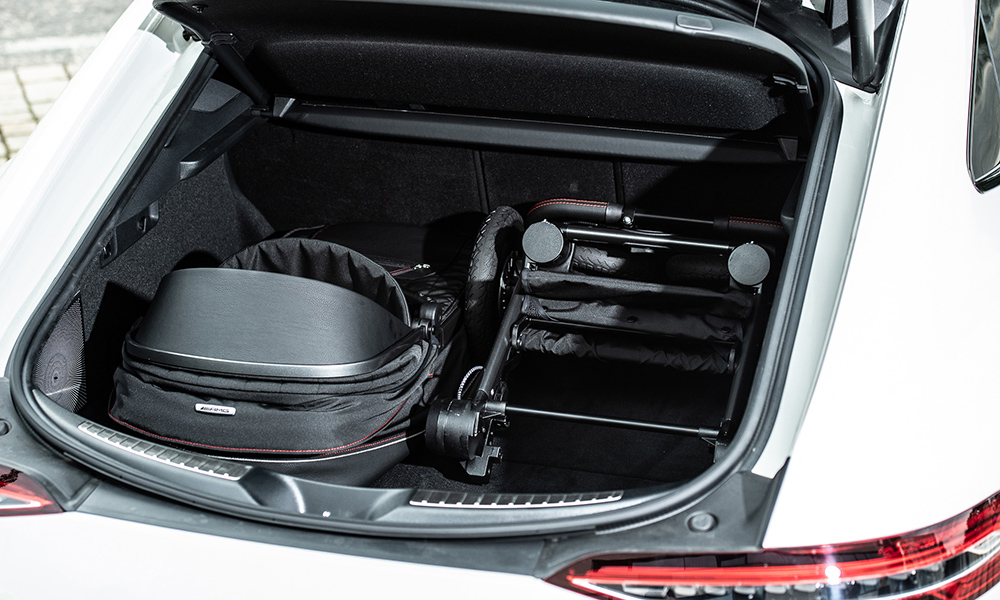 These strollers aren't just about looks. The reversible seat has a safety-click system so you can change your baby's position with just one hand. The backrest can recline, and the footrest is adjustable. The retractable canopy with a sun visor helps keep the glare out while your child is fast asleep. The baby shell is also equipped with a Softline climatic mattress, extended lying surface, and floor ventilation to keep your little one cool and comfy. Premium accessories include a lightweight folding carrycot, AMG-designed backpacks, and Bag2Go storage pouches.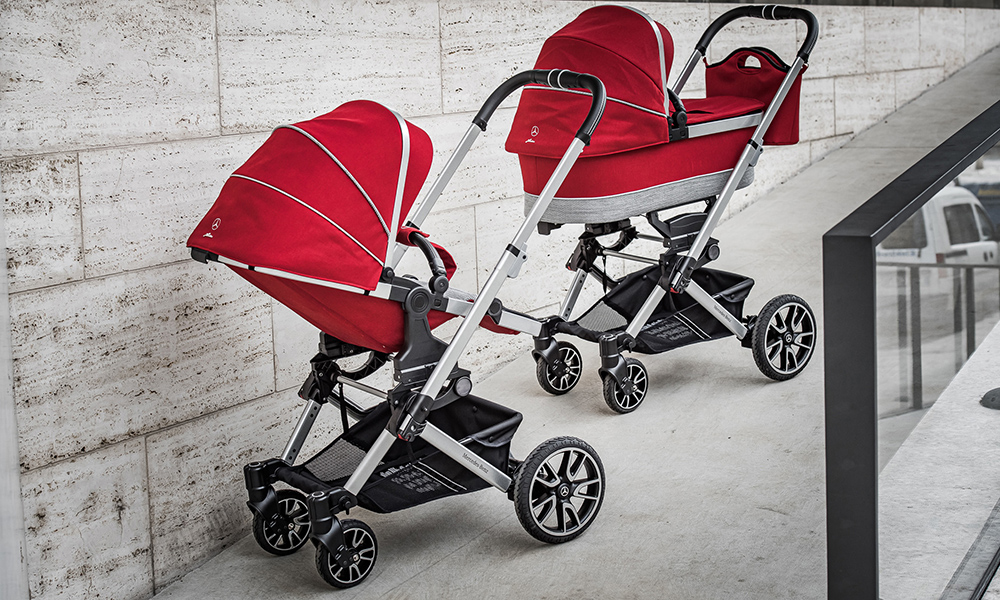 But if your child prefers something a little more luxurious, the Avantgarde buggies might be the way to go. The light aluminum frame weighs just 8.9kg. It also comes with eco-friendly Solight Ecco pneumatic tires, full suspension, twin-spoke wheels, and adaptive seats. Additional features include an easy-to-use magnetically-lockable seatbelt system and double fold-out sun visors.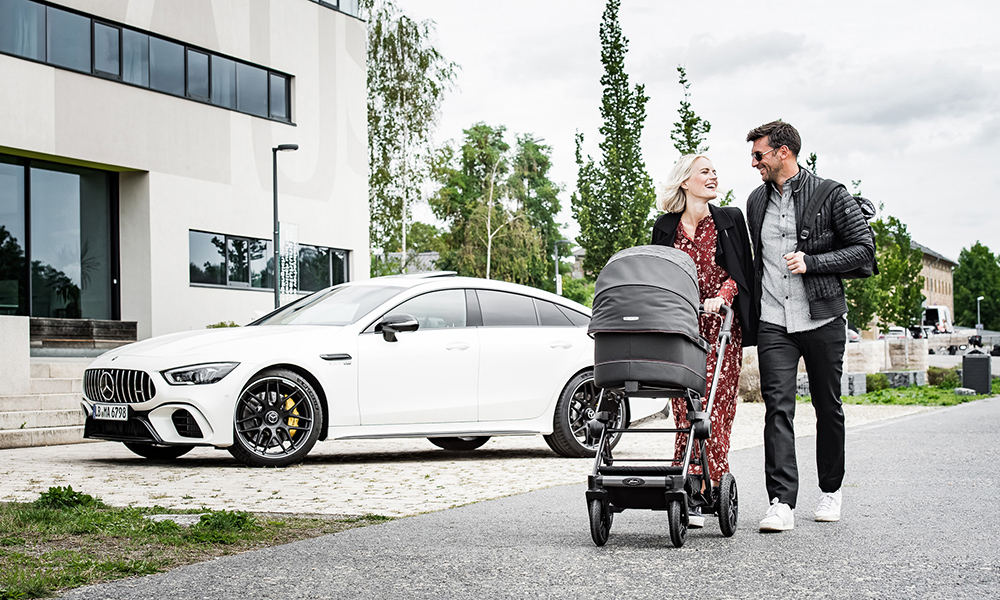 These Mercedes strollers may be a little pricey for baby buggies, but they are certainly far more attainable than any vehicle in the German carmaker's stable. But parents always want the best for their kids, and these should be the ideal ride for young gearheads with exquisite tastes.