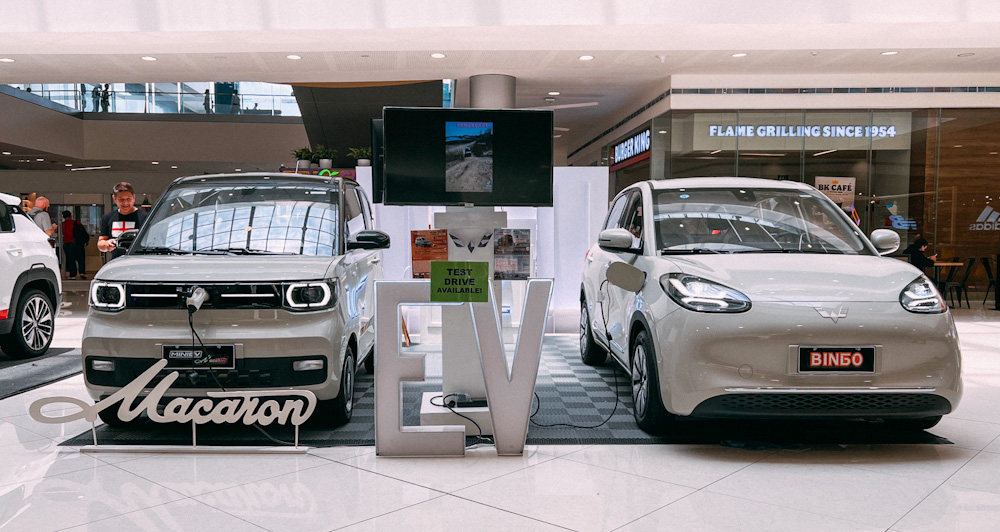 Whether you like it or not, the Philippine automotive market is currently being swarmed by new entries from China. One of these new automakers to make a (relatively quiet) entrance is Wuling, which is distributed by GRC Motors. The manufacturer is actually a joint venture among SAIC Motor, GM China, and Liuzhou Wuling Motors.
Locally, there are three models on offer. They are all electric cars, with the first two being affordable microcars to take the fight to the likes of the Jetour Ice Cream, and the third a small hatchback.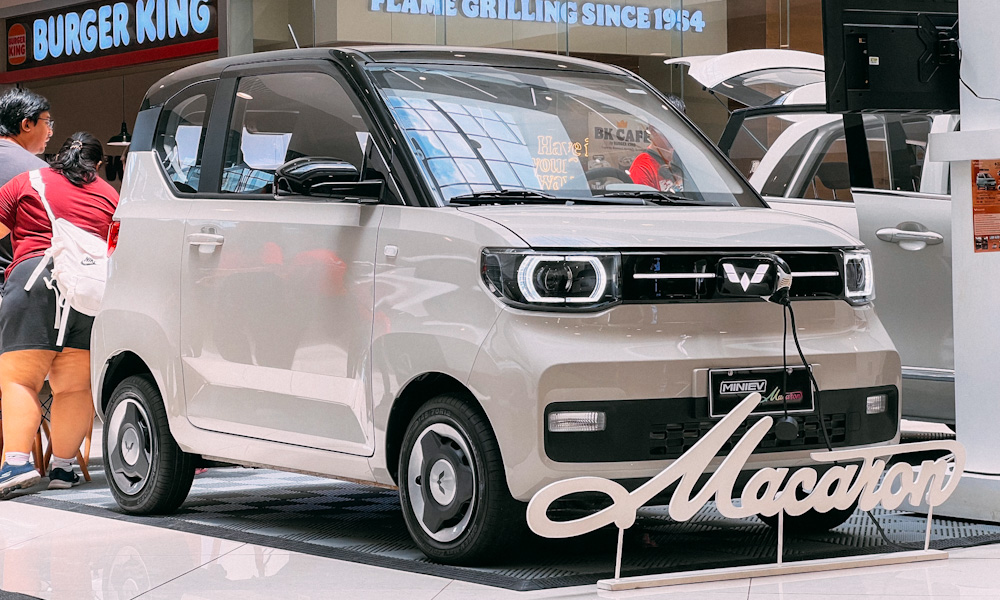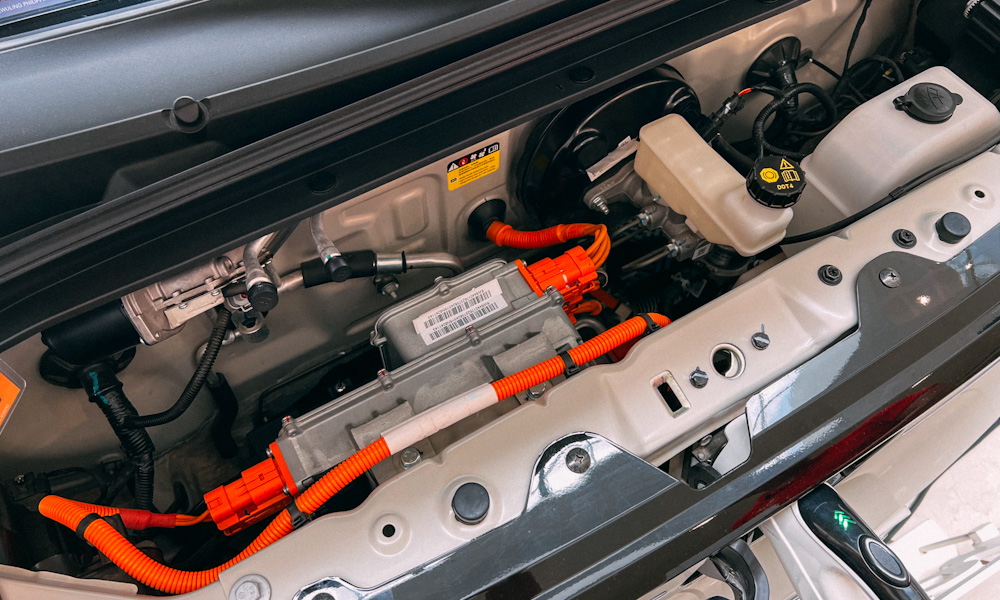 First is the delectably named Macaron, which is actually a variation of the Hongguang mini EV with a different name. It's priced at P663,000, and has a range of 170km from its 13.9kWh battery, which can be charged from empty in nine hours via a 220V socket. The electric motor has an output of 20kW and 85Nm, and allows you to reach a top speed of 105km/h.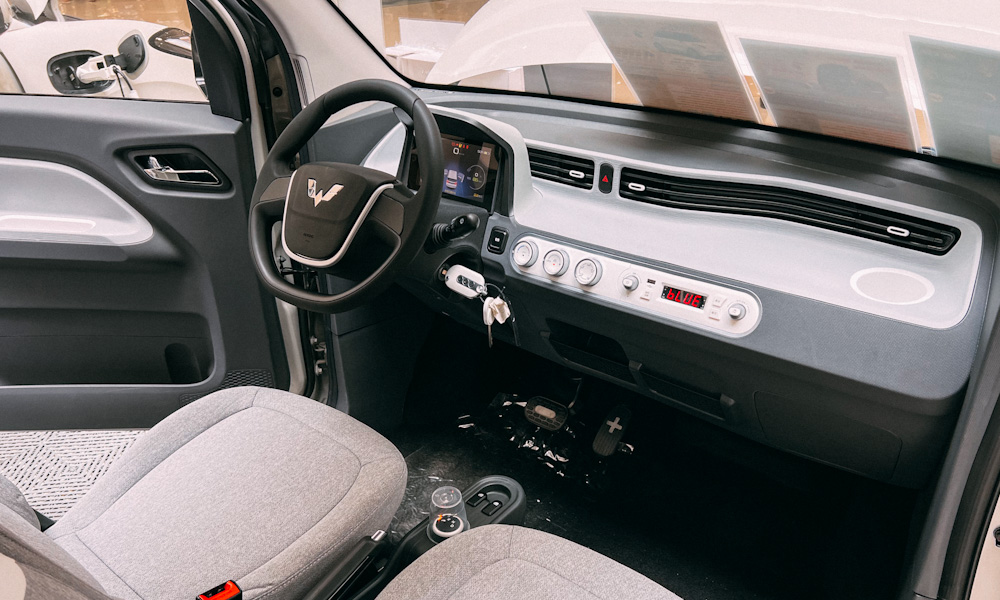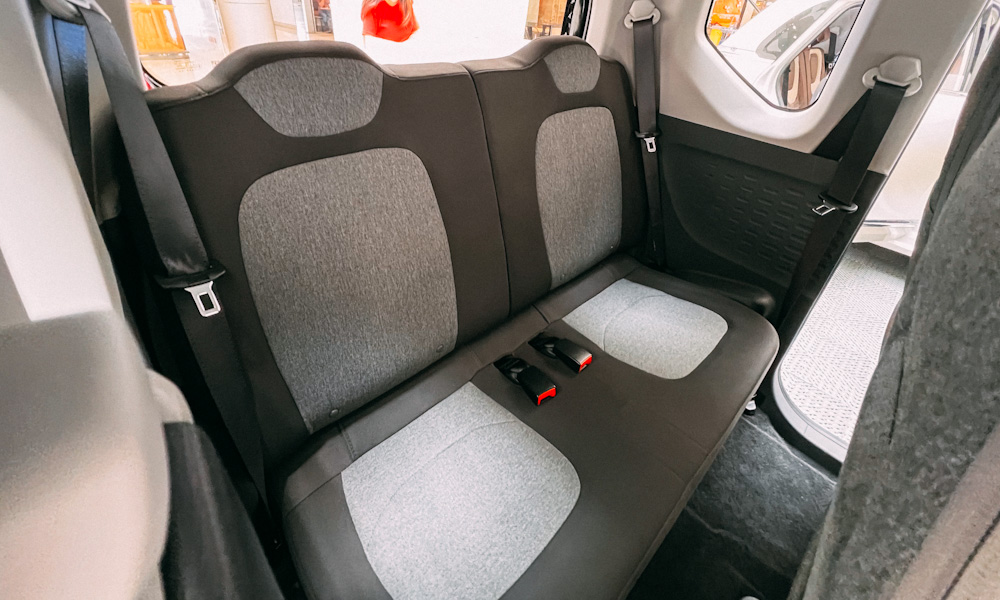 It only has the essentials such as LED lighting, a driver-side airbag, manual climate control, and a digital instrument cluster with Bluetooth support and a reversing camera. It seats four people with fabric upholstery, but you'll have to pick between cargo or rear passengers, much like with the Ice Cream.
It also comes in four different food-inspired hues: Coconut White, Avocado Green, Pink Peach, and Lemon Yellow.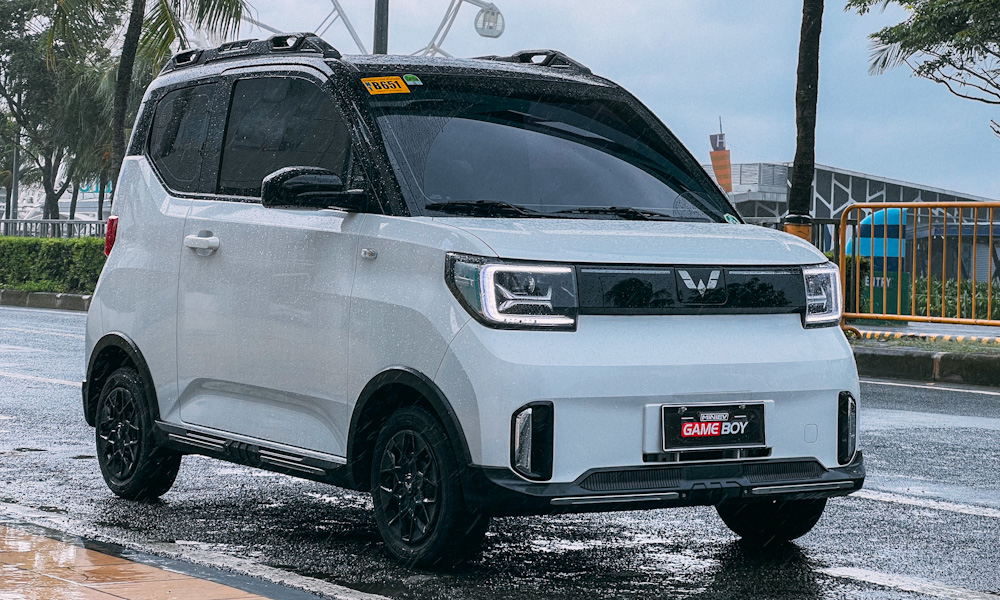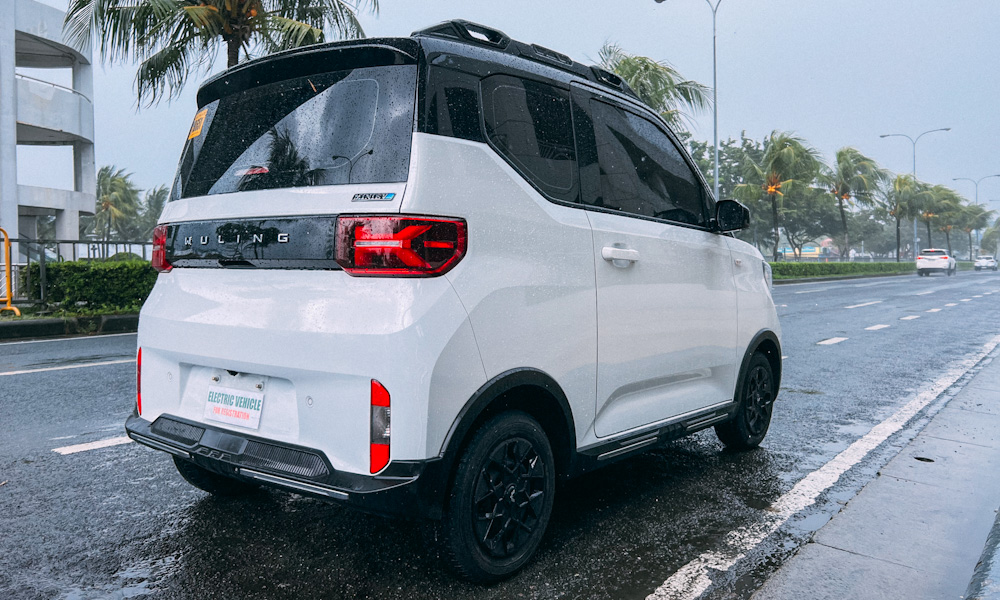 Next up is the Game Boy. We have no idea if Nintendo's lawyers will be frothing at the mouth with this name, but it's essentially a higher-trim version of the Mini EV with more features and range for P893,000. It comes in two colors: Black (with red accents), and White (with a black roof).
It features slightly revised bumpers and lights, racier hubcaps, a rear spoiler, and even roof rails that can supposedly hold a roof carrier, but having one will probably tank the vehicle's range.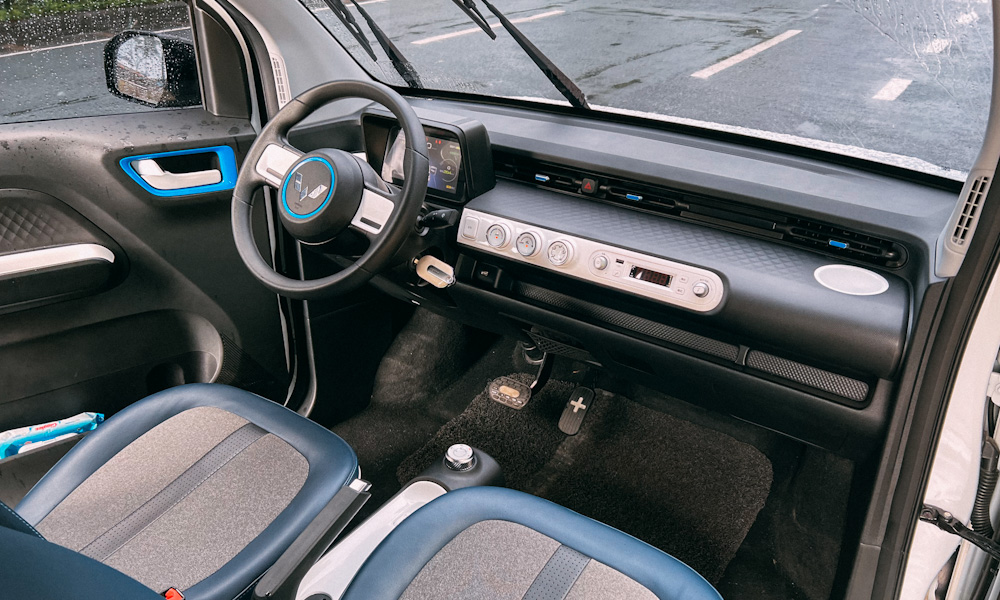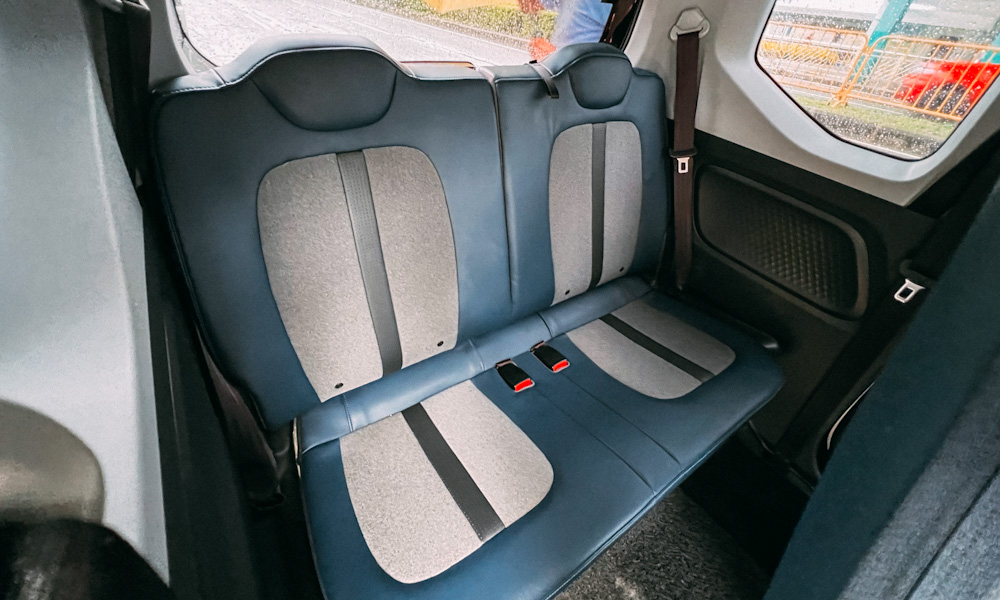 And you would not want to hurt the vehicle's increased range because it's now up to 300km, thanks to a larger 26.5kWh battery. The electric motor's output is now 30kW and 110Nm, and charging is a tad bit faster at 8.5 hours, too.
The dashboard design is slightly different. The cabin is trimmed a bit differently with blue accents. And the fabric seats have synthetic leather accents to them. Sadly, there are no additional gadgets or safety features here.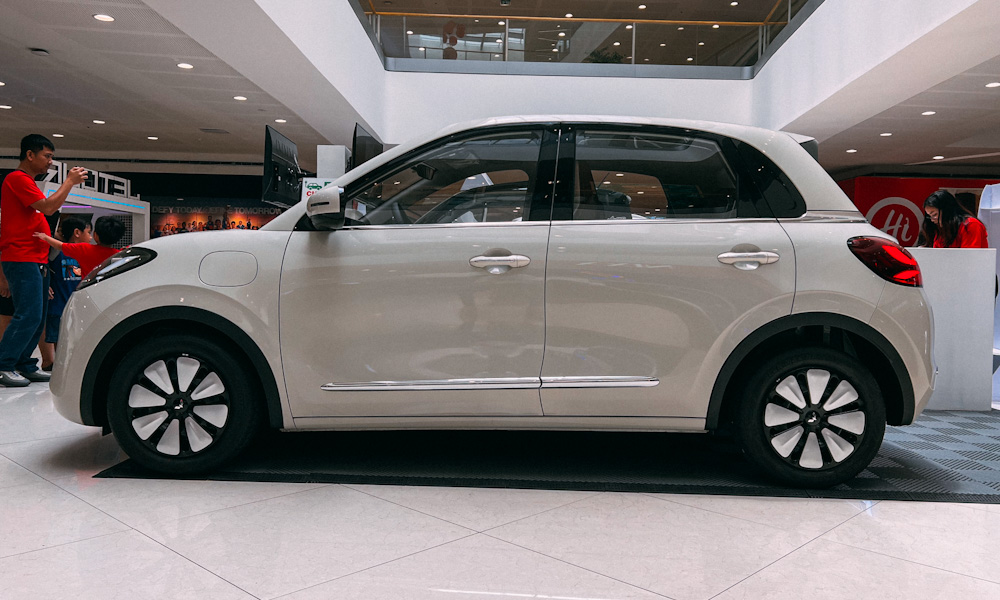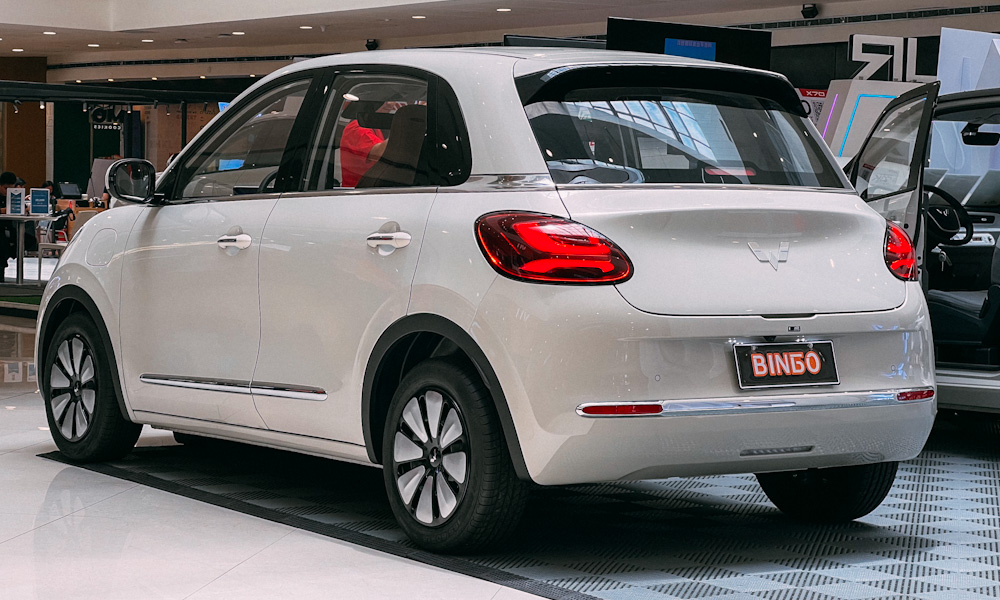 Finally, you have the Bingo. This is for those who want a little more practicality. It comes in two variants: a 203km version for P863,000, and a 333km version for P1,083,000. These are currently up for preorder with special promo prices of P796,000 for the 203km version, and P996,000 for the 333km version—with deliveries arriving in January 2024.
It's an adorable-looking, five-door hatchback that rides on 15-inch wheels, and has LED lighting as standard. It comes in four colors: Black, Cream (with a black roof), Green (also with a black roof), and Pink (with a white roof).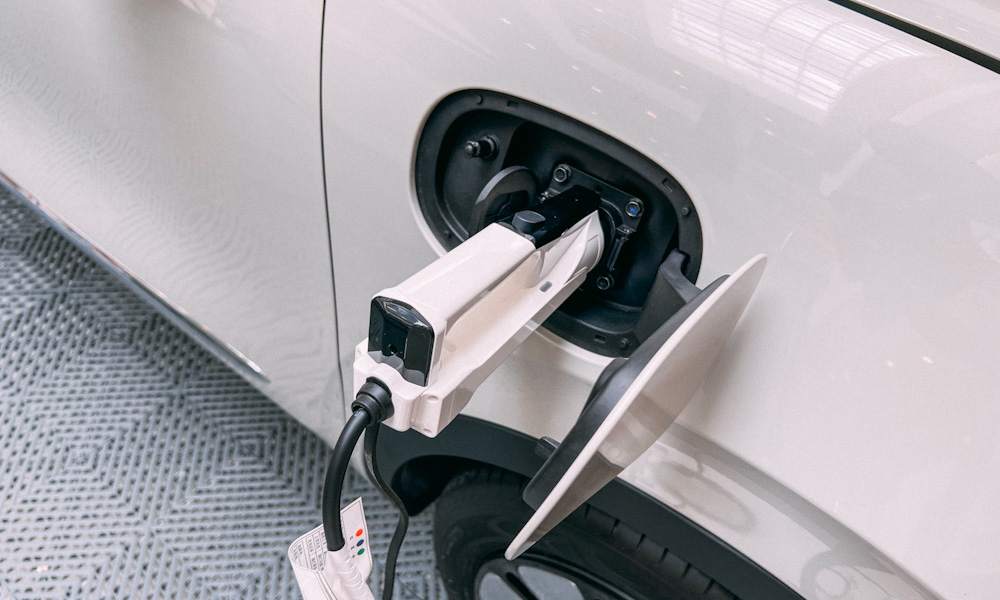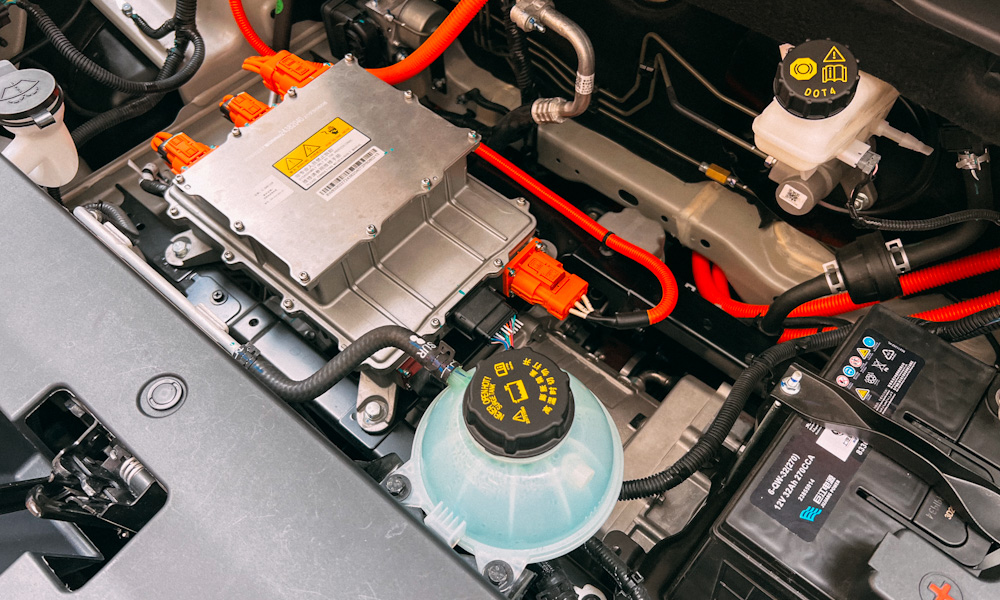 The two variants are named after how far they can go on a single charge. The 203km version has a 17.3kWh lithium-ion battery and takes nine hours to charge via AC. It has a power output of 30kW and 110Nm.
Meanwhile, the 333km version's battery is 31.9kWh. It is capable of DC fast charging from 30% to 80% in 35 minutes (14 hours to charge if via AC), and the power output is bumped to 50kW and 150Nm.
Both versions are limited to a top speed of 105km/h.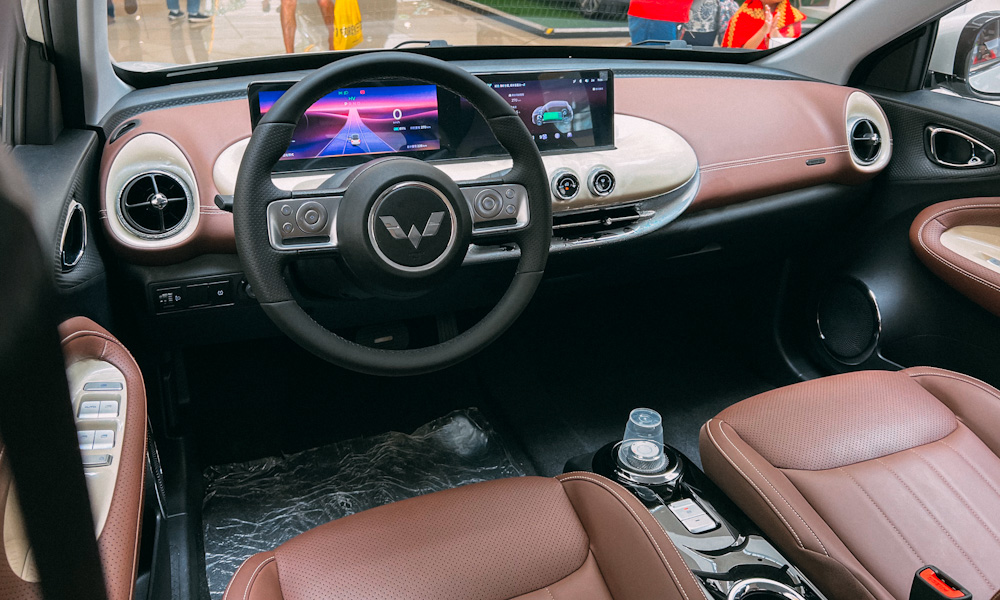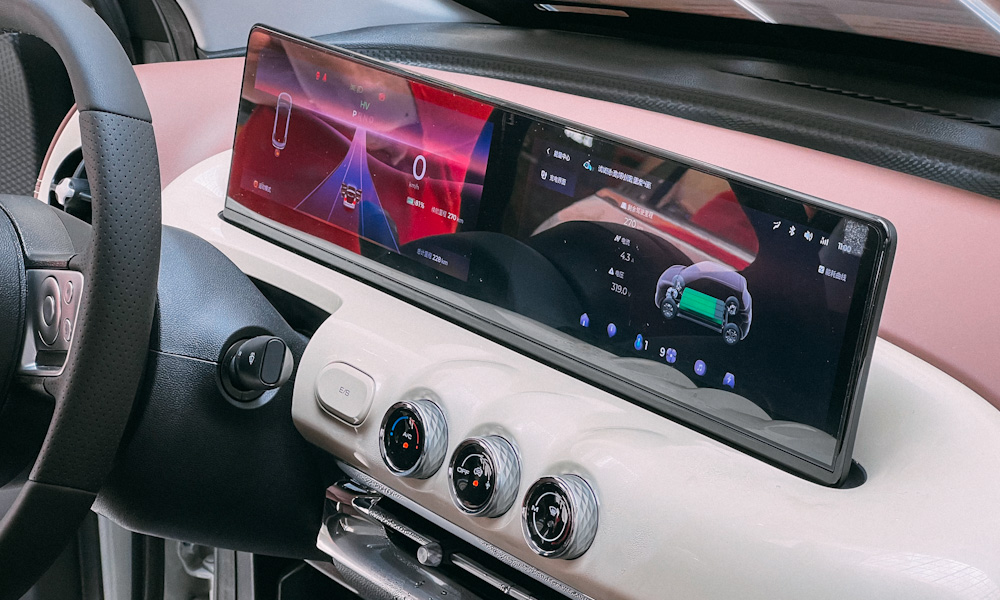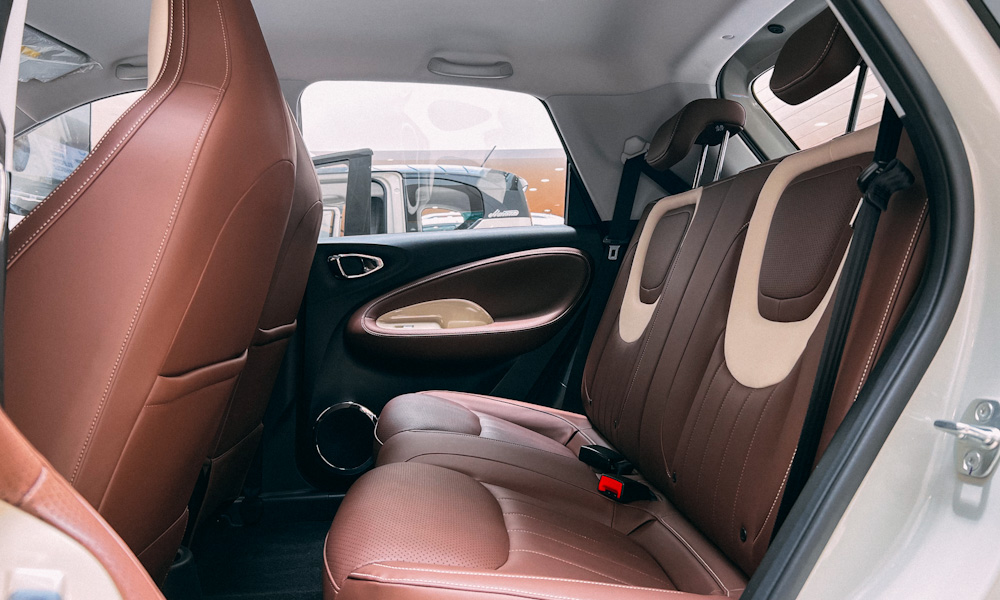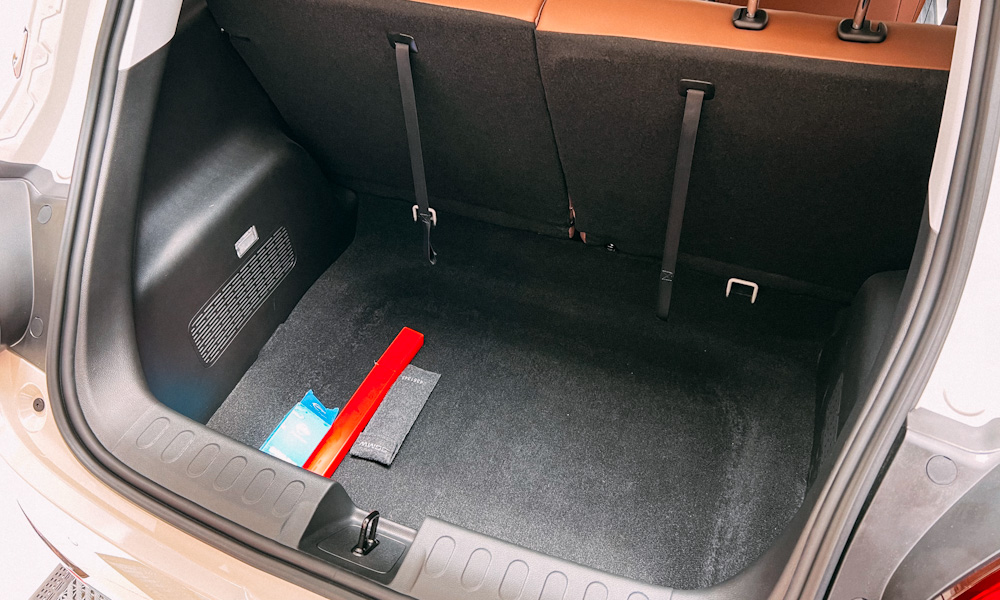 The interior is capable of seating five passengers with a 310L cargo capacity, and has two-tone brown-and-cream synthetic leather upholstery. Two 10.25-inch screens are there for the digital instrument booster and infotainment, but the brochure has no mention of smartphone integration other than Bluetooth.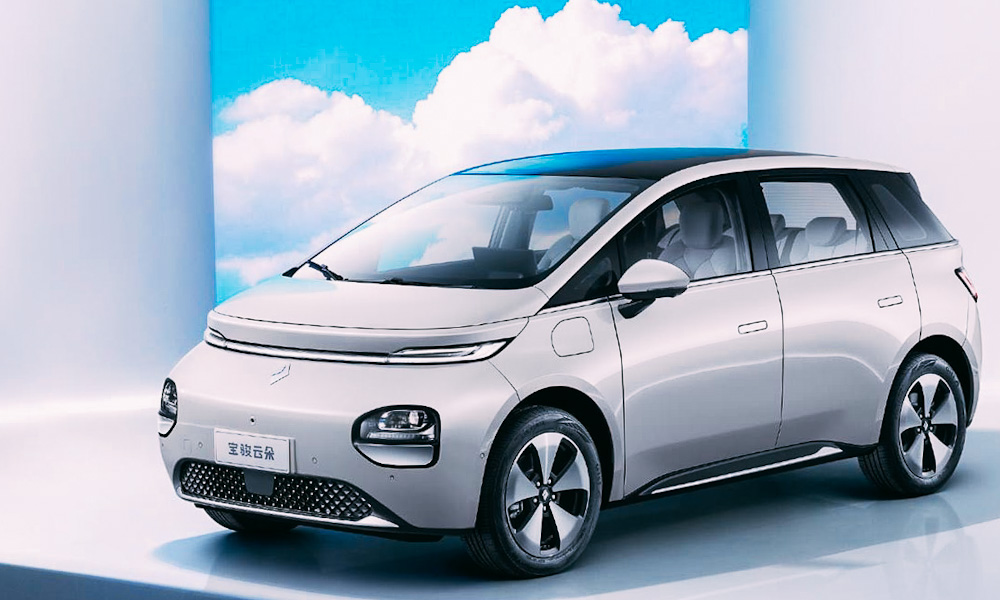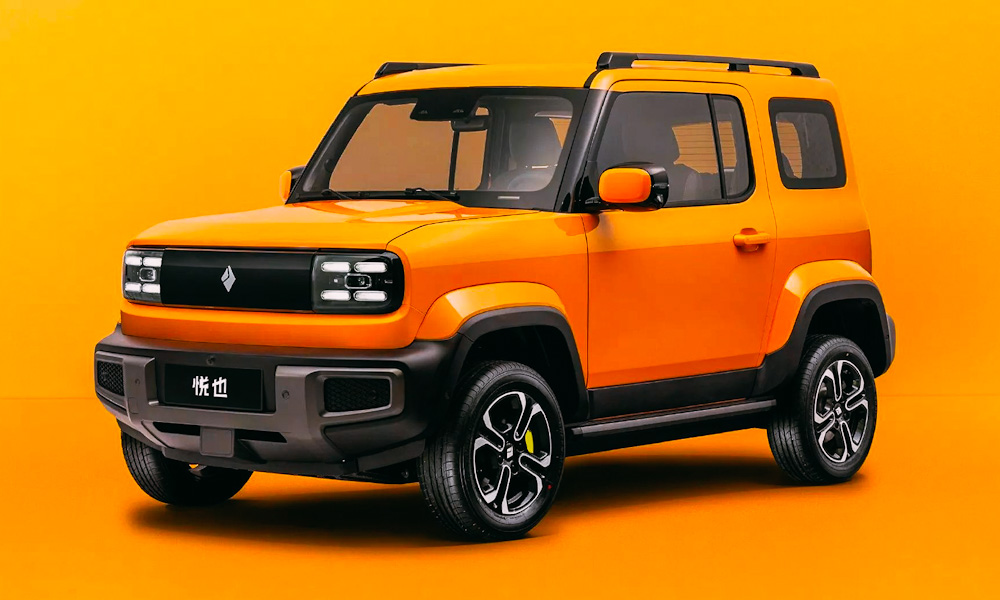 If you want to check out and test-drive any of these vehicles, the brand has a dealership located at 2176 Chino Roces Avenue in Makati. All of the vehicles come with a three-year or 100,000km warranty, and the batteries come with a five-year or 100,000km warranty.
We also learned that the distributor will also be bringing in the Baojun Yep and Cloud, with the former arriving in the first half of 2024, and the latter scheduled for the second half of the year as the company awaits global English versions of its software.