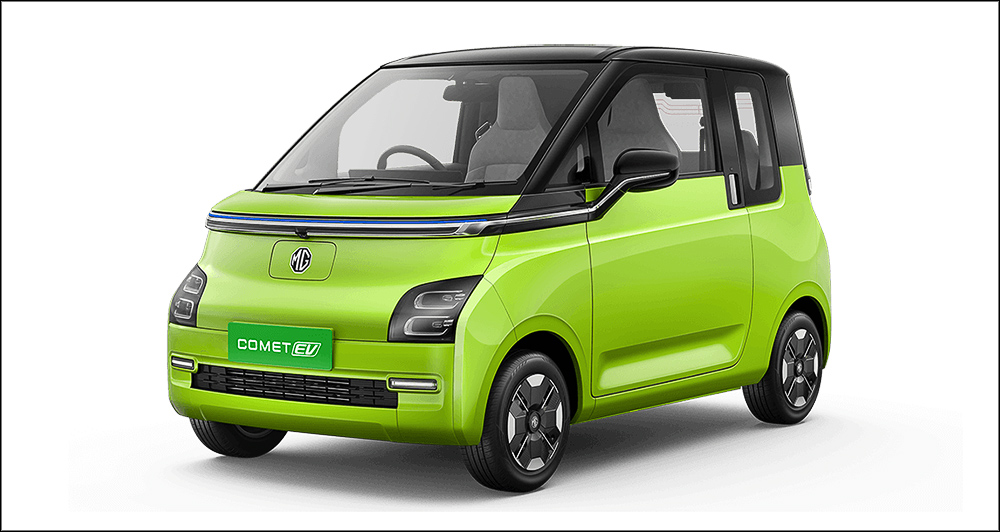 Sales of EVs are definitely on the rise around here, but in order to get proper mass adoption on our shores, prices still have to come down more—right down to something like P540,000, for example.
That's roughly the price MG sells its new mini EV for in India. Called the Comet, this tiny runabout was just launched in the world's most populous country, and it promises a lot for little money.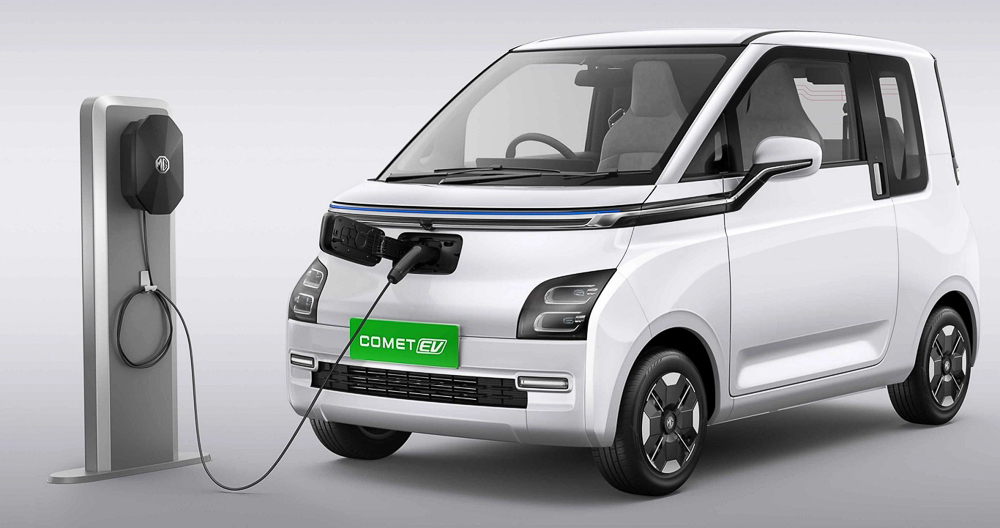 MG calls the Comet the "No-Nonsense Car," and it's hard to disagree with that strapline. Standing a mere 2.9m long, 1.5m wide, and 1.6m tall, with 12-inch wheels and a turning radius of just 4.2m, it's positively tiny and focuses on providing no-frills automotive basics.
A 17.3kWh battery paired with a single permanent magnet synchronous motor is enough to give it 42hp and 110Nm, as well as a very impressive range of 230km.
Charging is done via a Type 2 cable and takes seven hours from zero to 100% when using a 3.3kW charger—or 5.5 hours if you stop the process at 80%.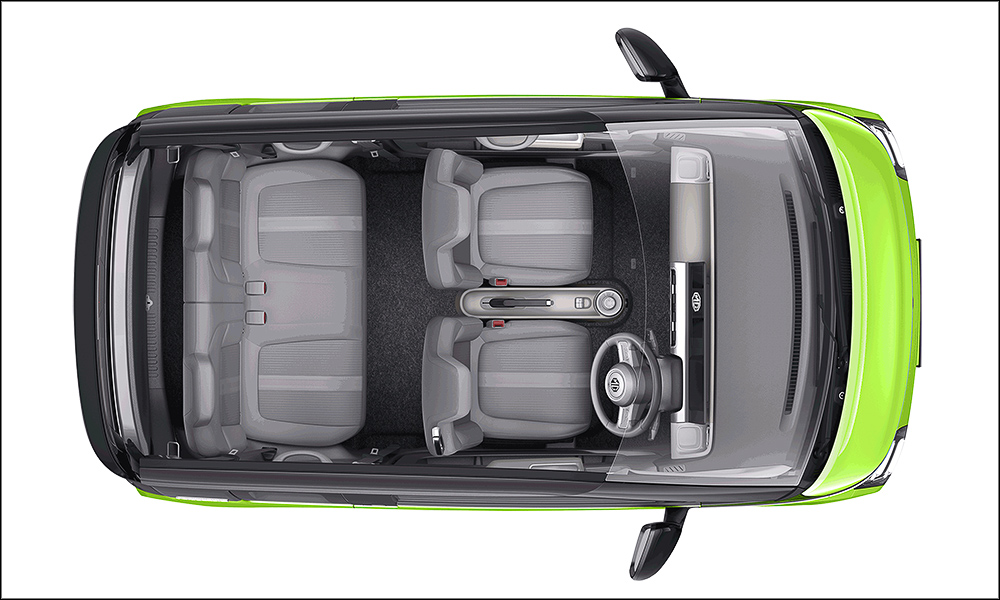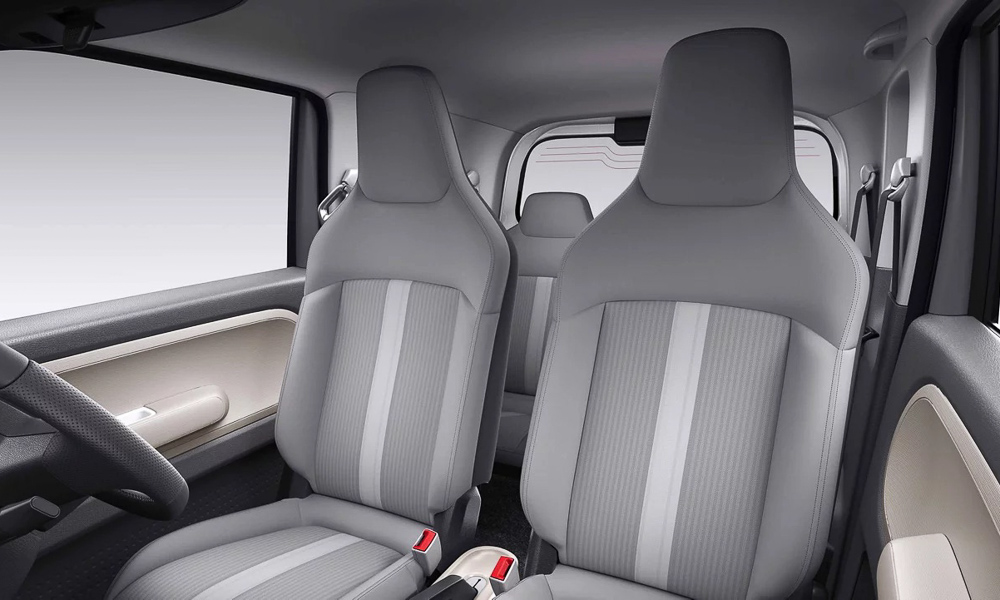 Believe it or not, this miniature car is actually a four-seater, although we imagine you'll have to transport any luggage on your lap if you really make use of the cabin in this way.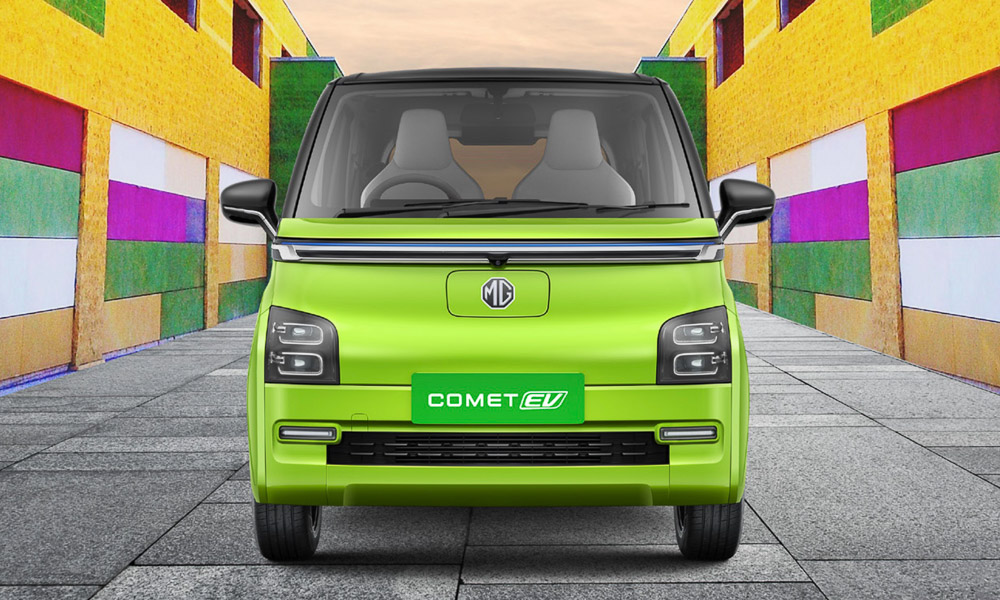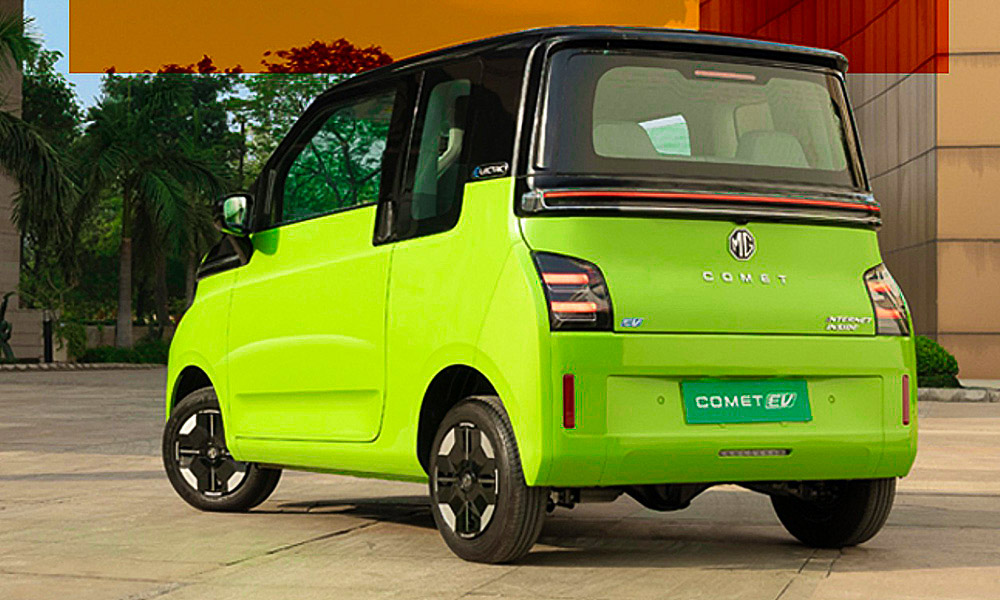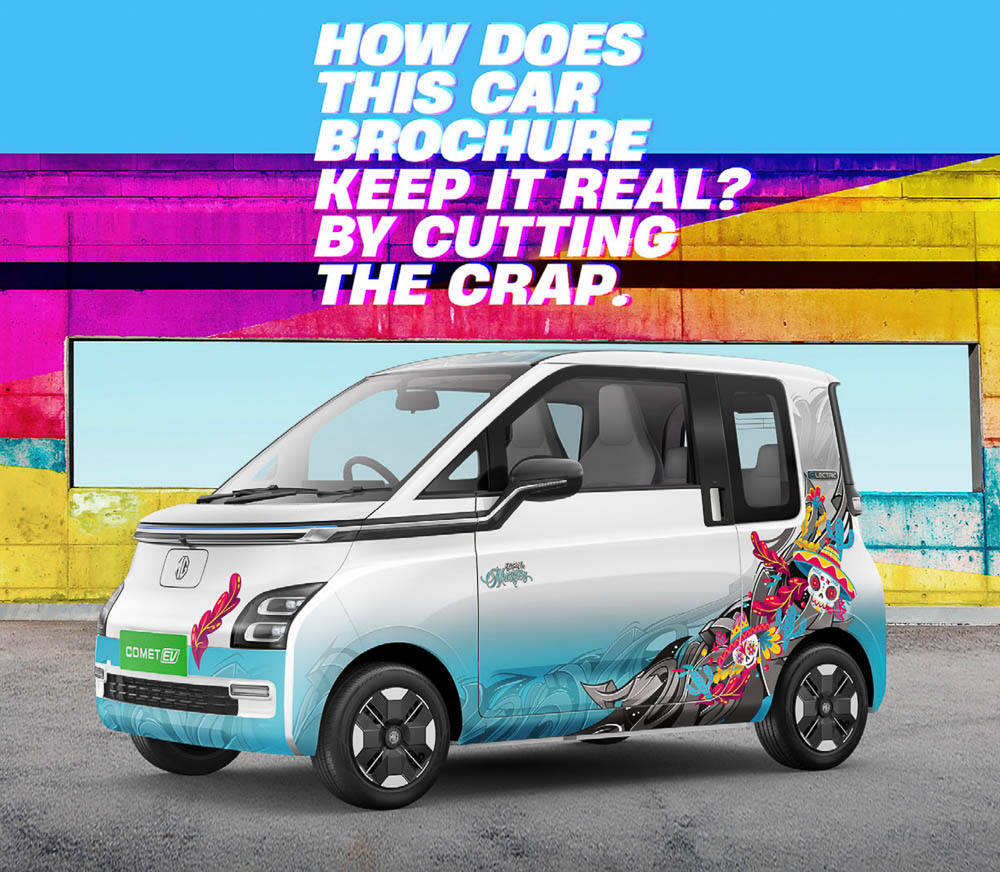 If you read the (somewhat cringey) sales brochure for it, you'll quickly realize that MG is trying to be down with the kids, and wants to attract a younger clientele with this machine. The brand talks about "cutting the crap and keeping it real" while pointing out the surprisingly many features of this electric super compact.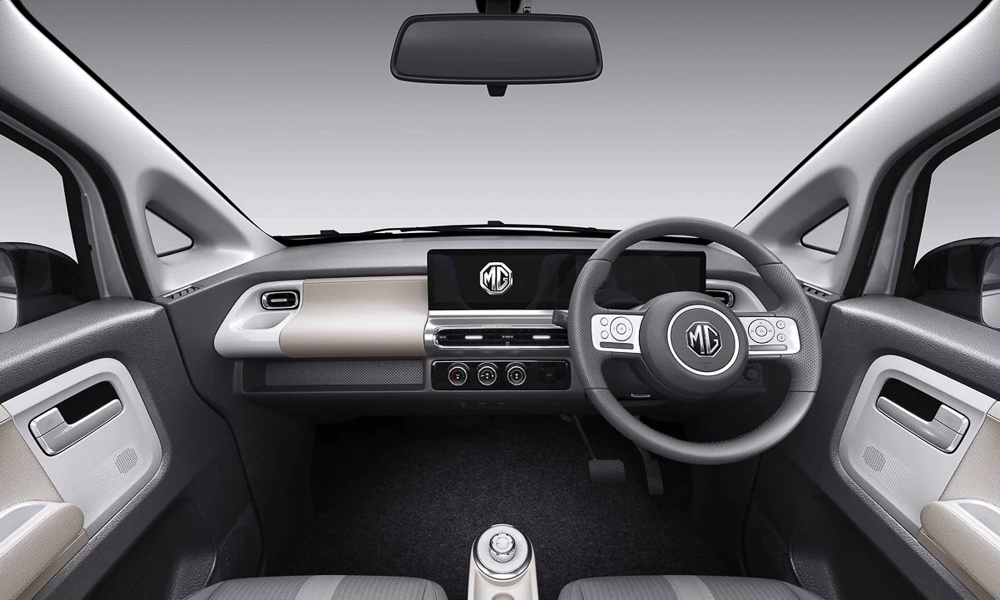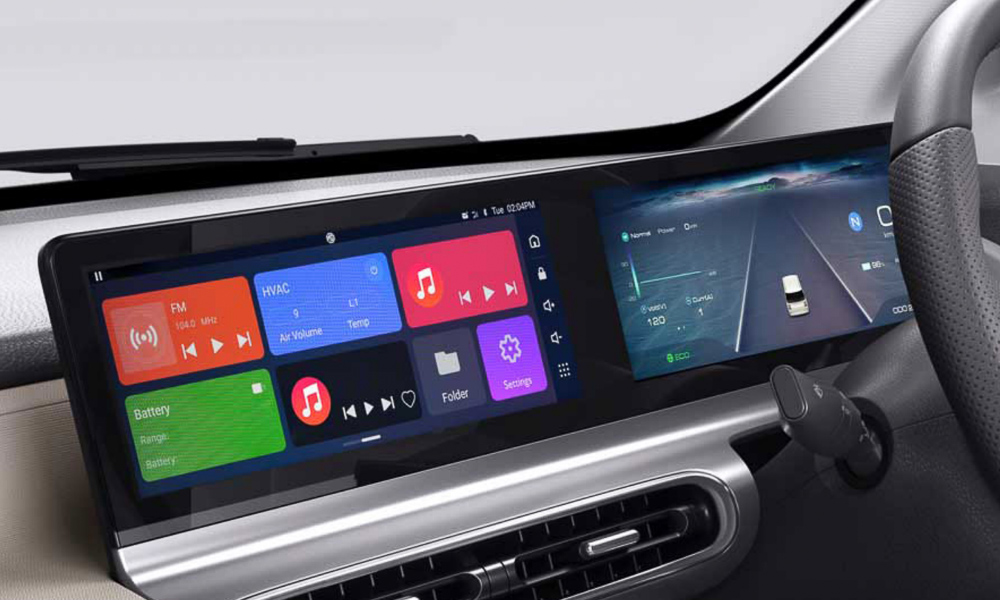 For example, there's a "twin display" with a 10.25-inch screen for the driver, and a 10.25-inch one for the infotainment system. The latter comes with Apple CarPlay and Android Auto.
A smartphone app lets you control over 50 connected car features, and also acts as a digital key that you can share if you want to allow someone else to drive. It also comes complete with twin airbags, a tire pressure monitoring system, a reverse parking camera and sensors, three-point seatbelts all around, and Isofix child seat anchors.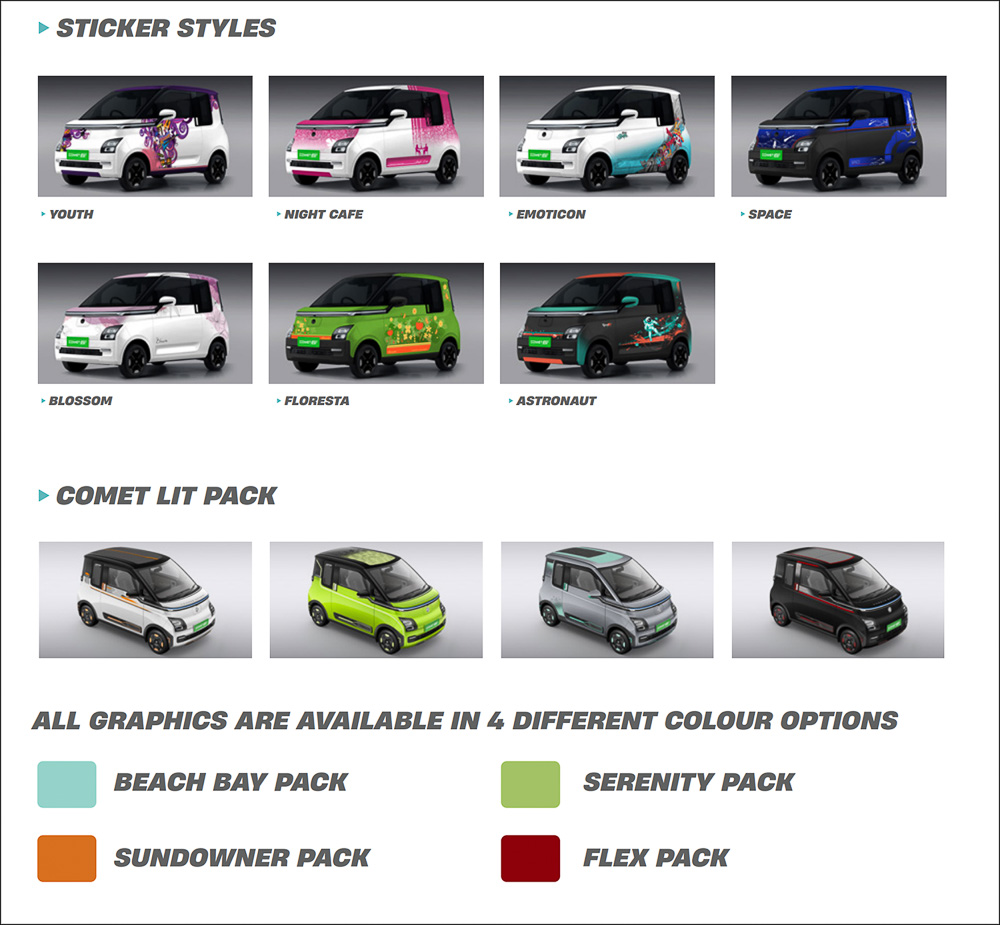 And then there are the colors and the various sticker packs.
The firm is really going for the all-out funky look in that department, and you can combine the five basic colors with numerous sticker packs to create over 250 possible combinations. It does seem a bit cartoonish, but then adding some color to traffic is probably not a bad thing.
Did we mention it also has power steering, front power windows, LED headlights, three USB ports, one 12V charging port, and rear split seats? And it even listens to voice commands for things like the radio and the AC.
Looking at the small but mighty package MG has created with the Comet, we have to tip our hat to the carmaker and say that's a lot of electric car for very little money. Now, all we need is for the brand to bring it to the Philippines.