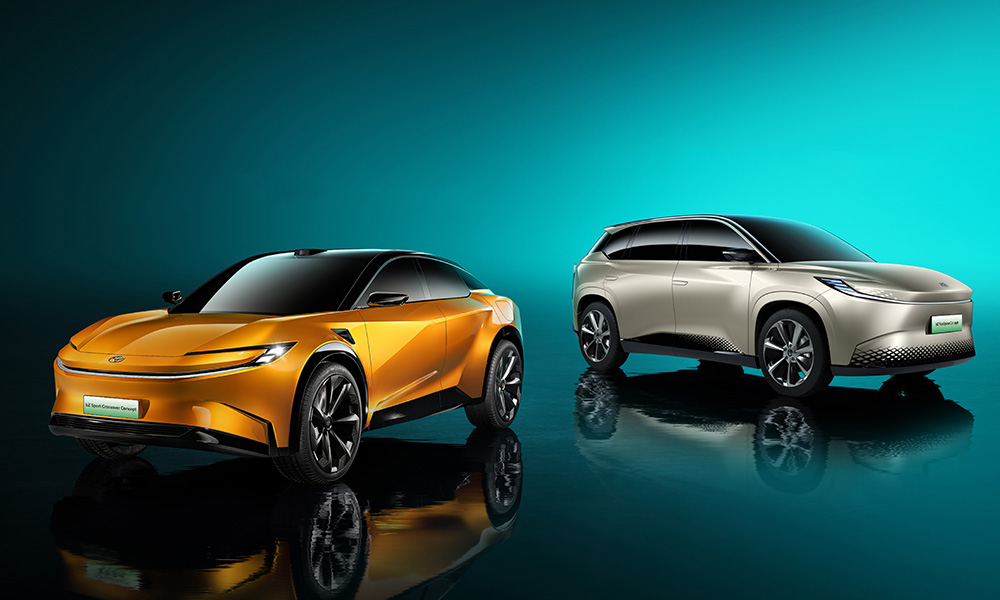 Another day, another electrified vehicle. There's no stopping the electric wave, and Toyota is riding it. At the 2023 Shanghai Auto Show, the Japanese automaker adds two more models in its bZ series, the dedicated brand for its battery-electric vehicles—a crossover and a family SUV.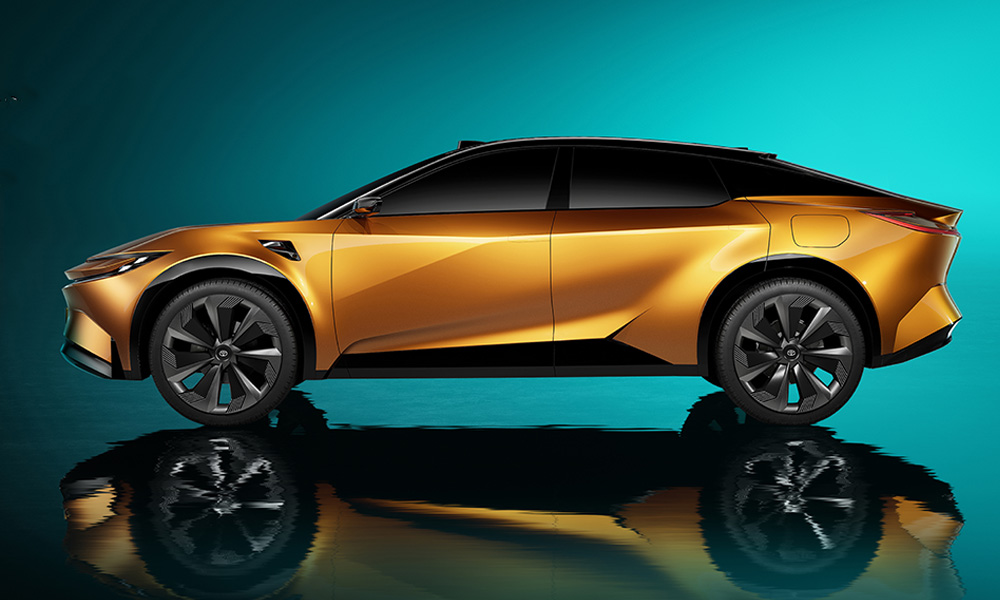 First is the bZ Sport Crossover Concept. As its name implies, it is a crossover BEV with sporty styling. This is a result of Toyota's collaboration with Chinese automaker BYD.
The bZ Sport Crossover Concept features a sleek and clean design. Up front, the slim headlamps flank a curved lightbar that stretches on either end of the vehicle. A mix of smooth curves and prominent creases gives the front end an aggressive, sporty stance.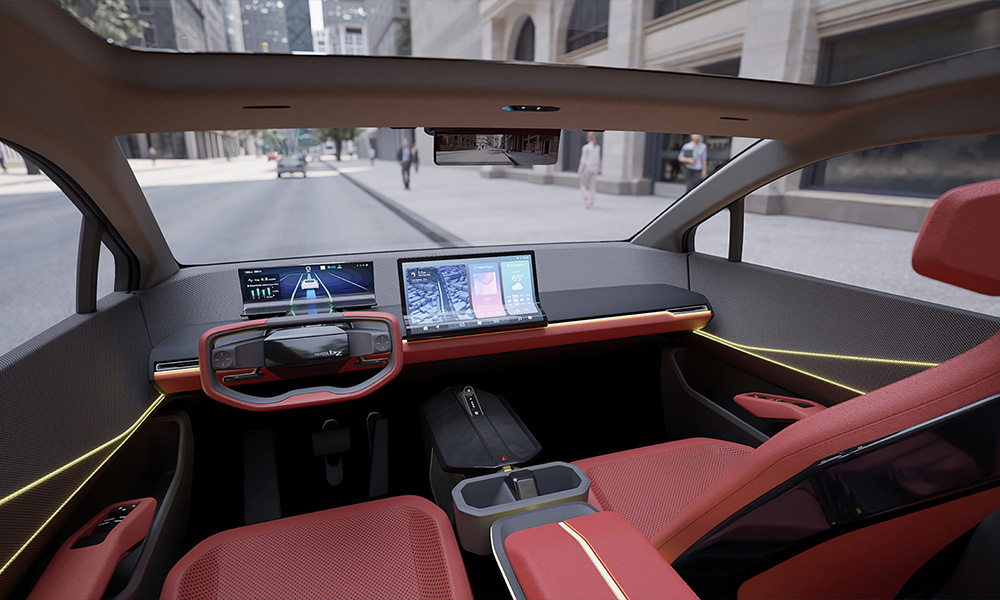 The same curves and creases adorn the sides, which have small windows, gloss-black fender flares, and huge multi-spoke rims that are wrapped in low-profile tires.
The interior has a simple but clutter-free design. Front and center is a huge infotainment display. Equally notable are the digital instrument cluster and the trapezoidal tiller. The glass roof allows a huge amount of natural light inside the cabin, which accentuates the gray-and-red color theme.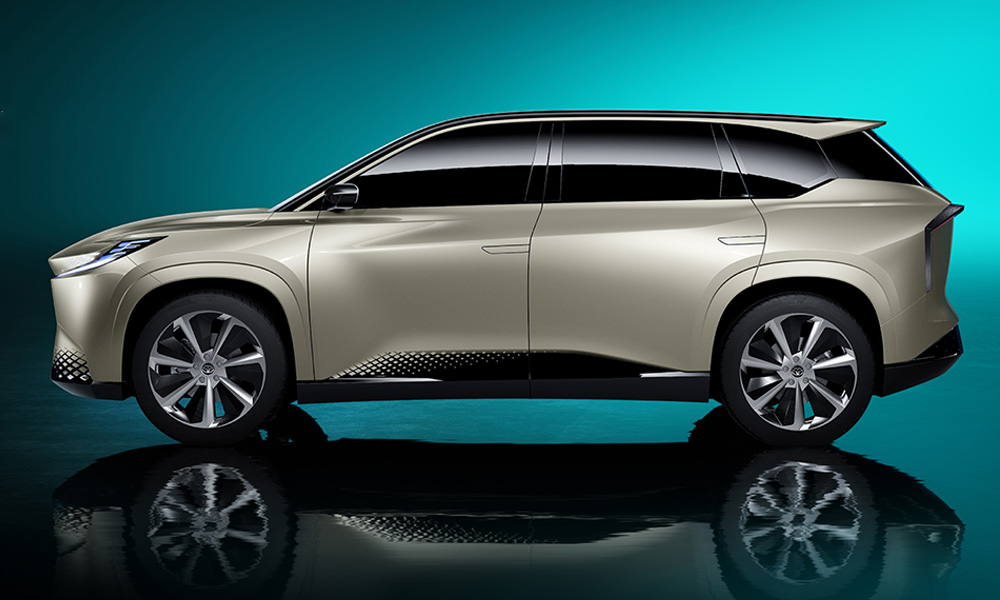 The other vehicle unveiled is the bZ FlexSpace, which is a bigger, family-oriented electric SUV made in collaboration with GAC.
This shares most of the design elements of the other concept, with little variations.
For example, the lower part of the bumper has a unique pattern, and the headlamp elements look quite different as well. The lower part of the doors shares the design up front, with squarish fenders, flush door handles, and a blacked-out D-pillars, giving the impression of a floating roof.
The simple yet stylish rims are also wrapped in low-profile tires, while the rear spoiler and what looks like the taillights stylishly protrude at the back.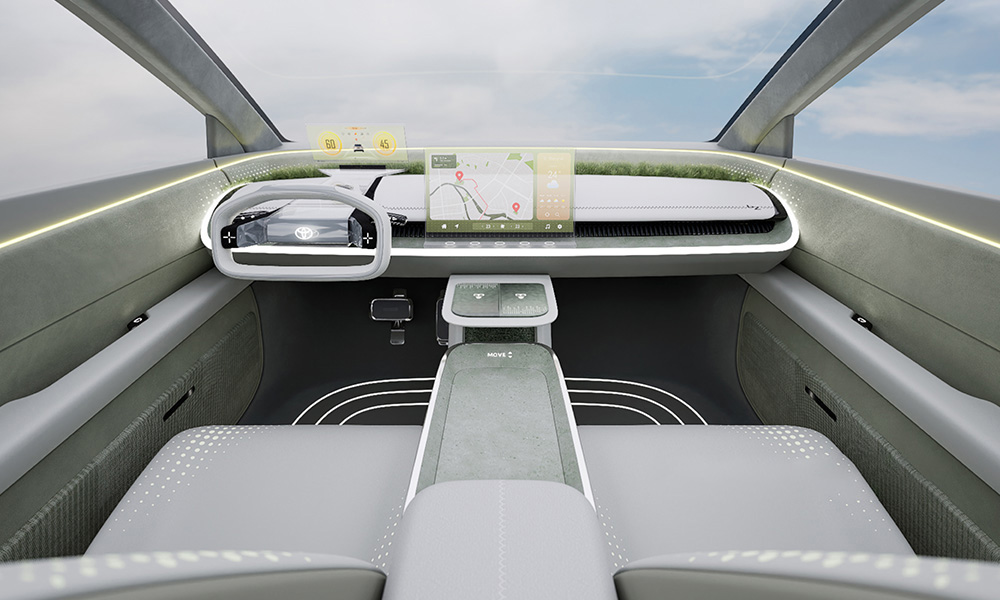 Like the bZ Sport Crossover, the bZ FlexSpace has a clean interior, with a huge translucent infotainment screen.
The trapezoidal steering "wheel" is inverted this time, while accent lights wrap around the cabin—from the door cards to the dash. The instrumentation seems to be projected to the windscreen, while grass trim (yes, you read that right) runs across the top part of the dashboard.
The photos included in the press material only show the front, the sides, and the interior of both concepts. Also, no technical details have been shared. So while the two BEVs look stunning, we'll all have to wait and see until Toyota launches these vehicles next year.
According to the same press material, these are just two of the 10 new BEV models that Toyota will be launching by 2026.