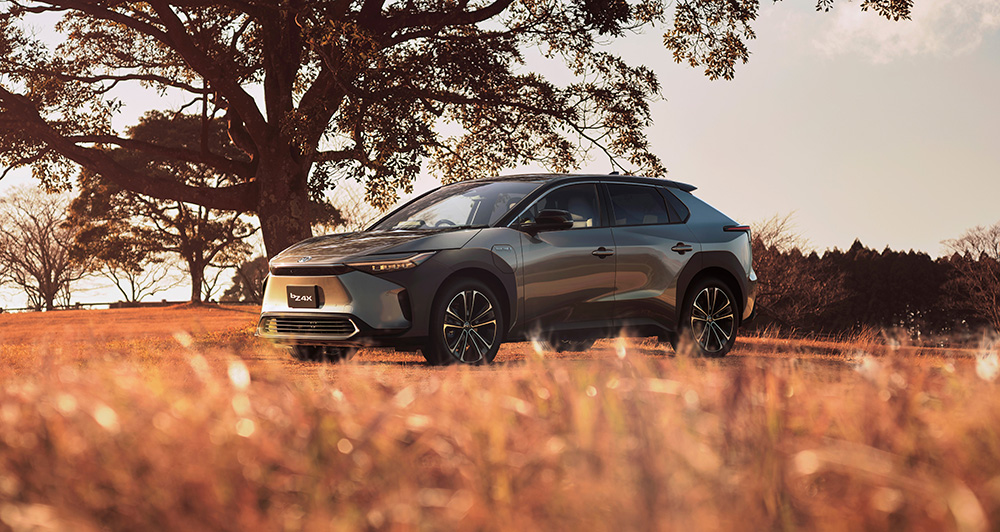 Since last year, we've been talking about Toyota and Subaru's collaboration to come up with a zero-emission vehicle. From the unveiling of the bZ4X concept in April 2021 to a preview of what to expect from it in November 2021, Toyota is now ready to take the wraps off the bZ4X's production model after almost a year of waiting.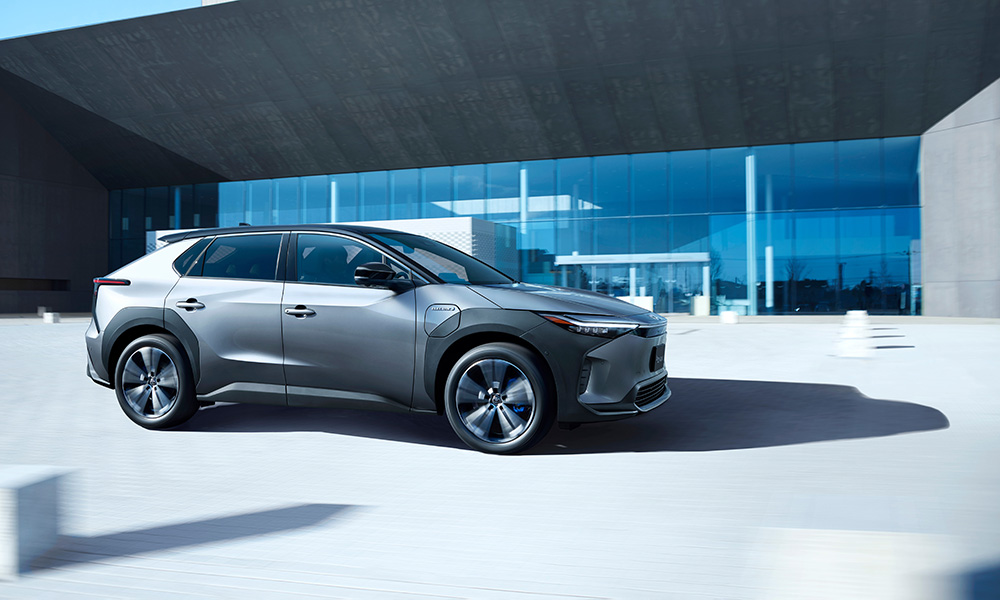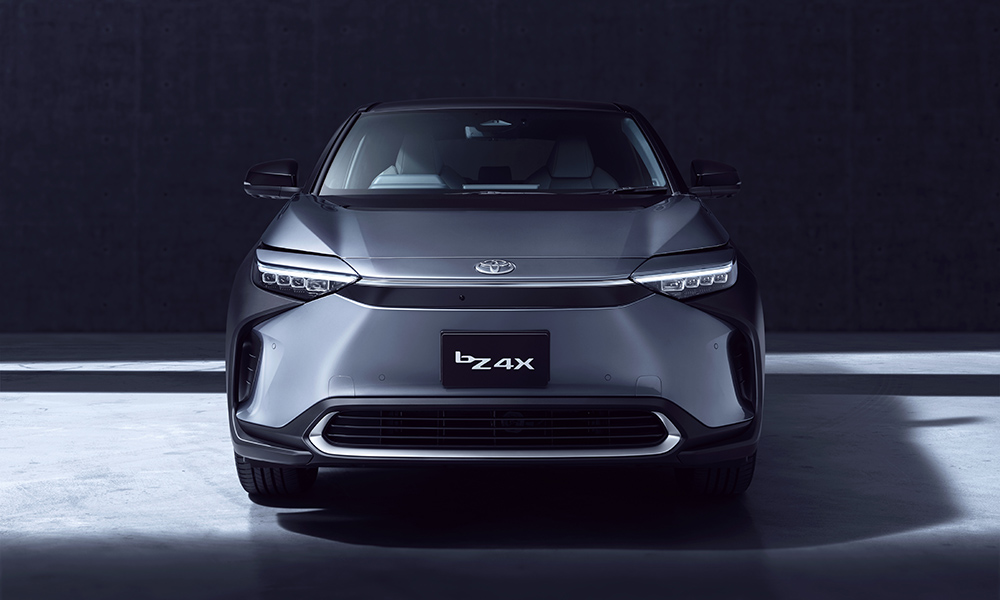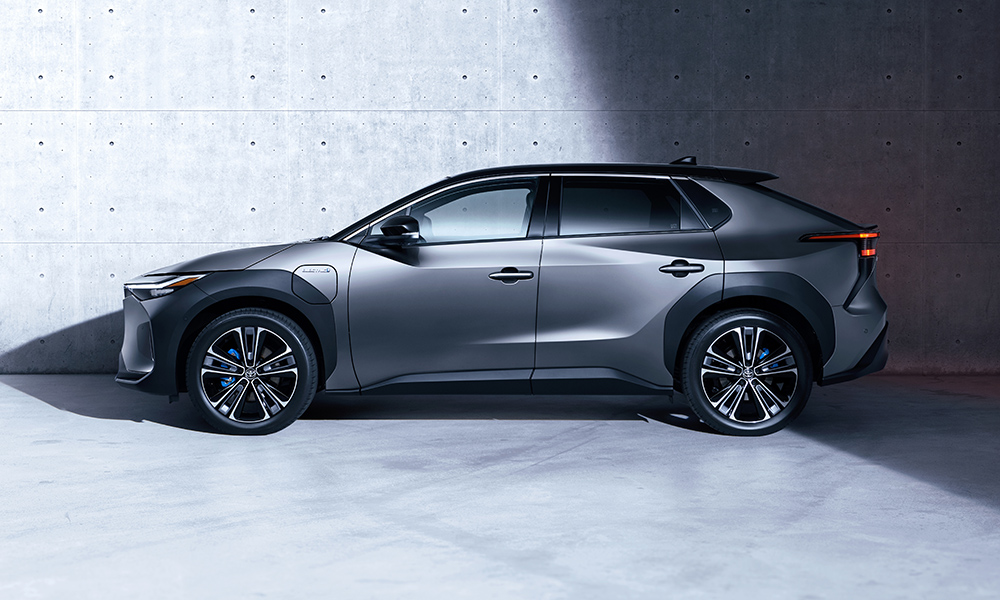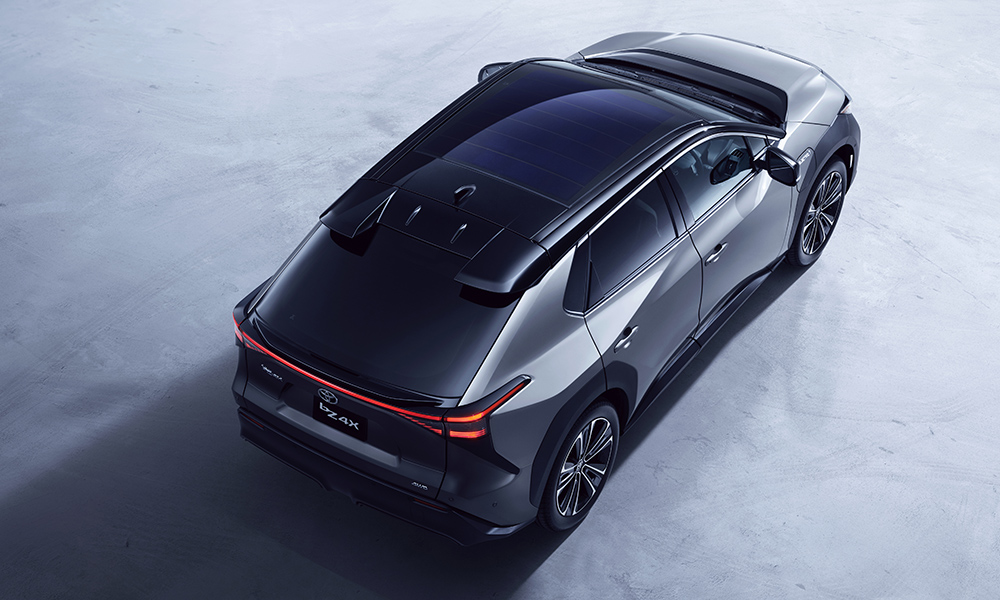 Unlike most prototypes, the production-model bZ4X retains many of the styling cues that were previewed last year. There are still the slim grille and headlamps. A combination of chiseled lines and sensual creases can be found on the side.
The LED taillamps and lightbar at the back look like they were lifted off a Lexus. Even the same alloy-wheel design of the prototype made its way to the production model. The only thing that changed is the flat black finish of the fenders.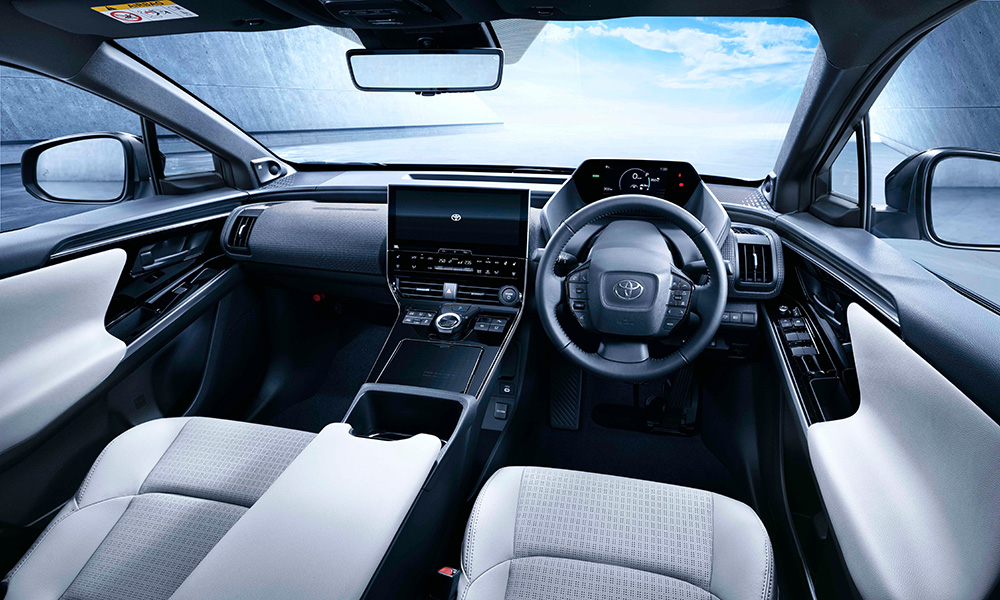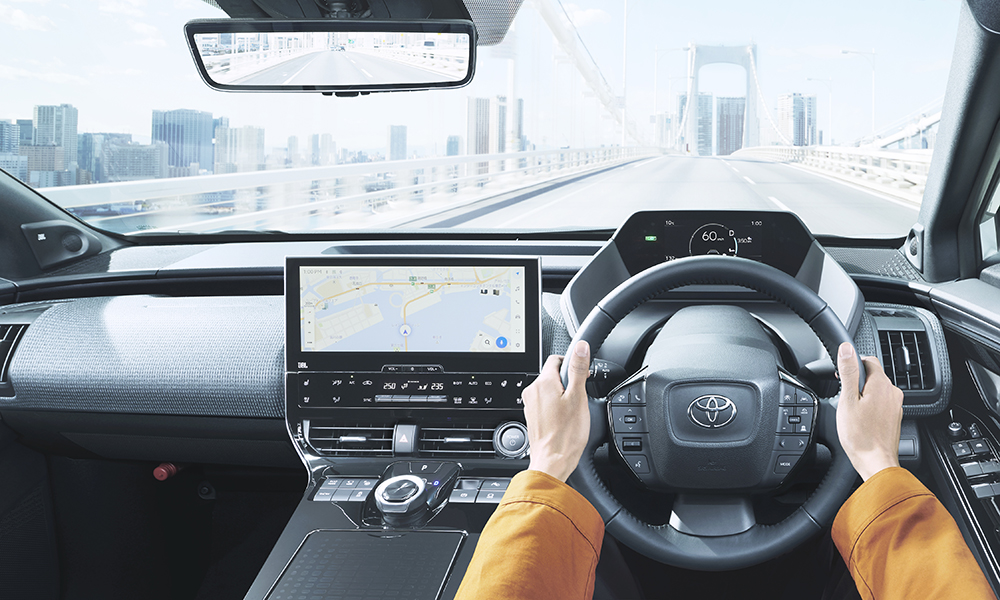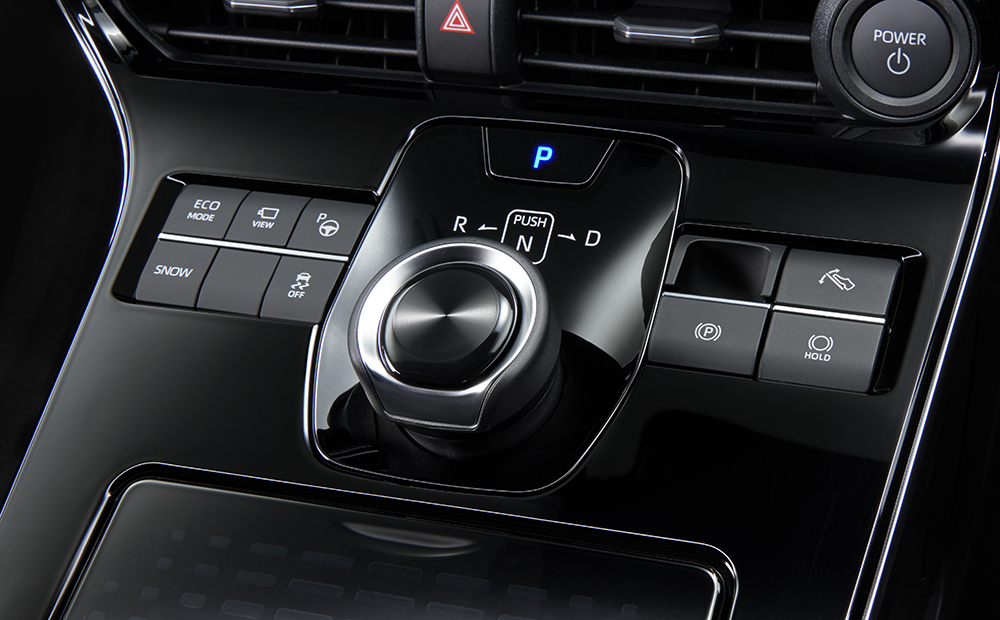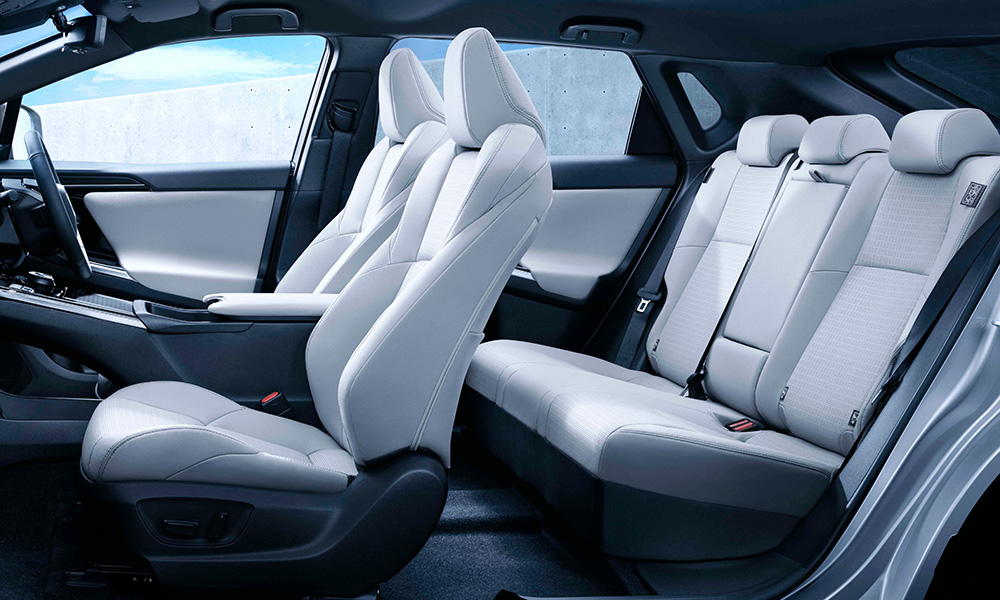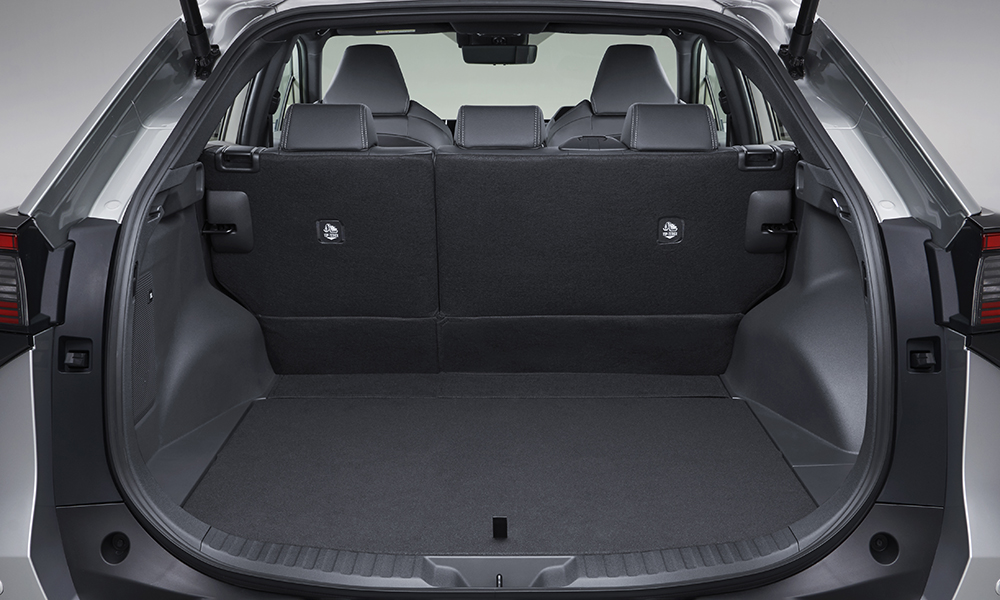 The same can be said about the interior.
From the dashboard meter and the huge infotainment screen to all the buttons and the switches. The rotary shifter, which is a first for Toyota, controls the drivetrain. A regular tiller comes standard.
The infotainment system uses cloud navigation allowing drivers to see traffic information and parking-space availability to plan their trips ahead. The air-conditioning and the wipers can now be operated using the enhanced voice recognition function. A digital key allows you to lock, unlock and fire up the car without the key fob.
Digital Key credentials can be passed around to family and friends for hassle-free sharing of the car, and this system can get over-the-air updates to have the latest functionalities of the Toyota Safety Sense suite and multimedia system.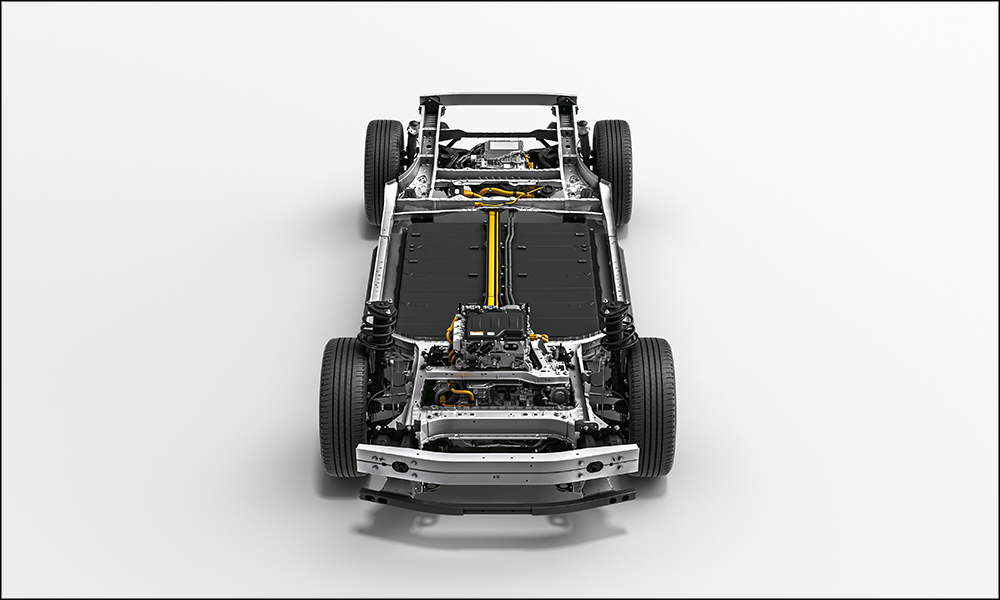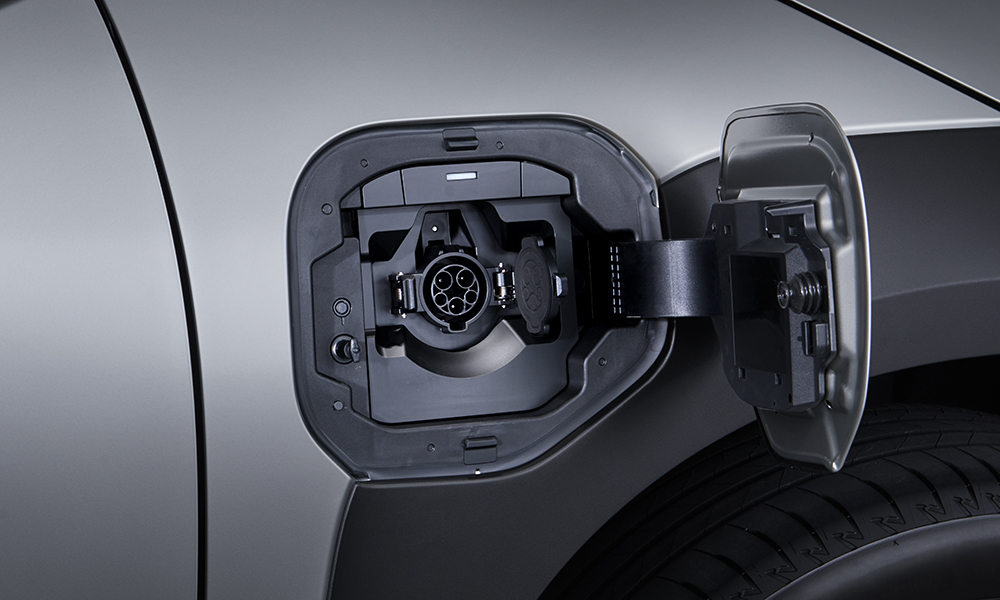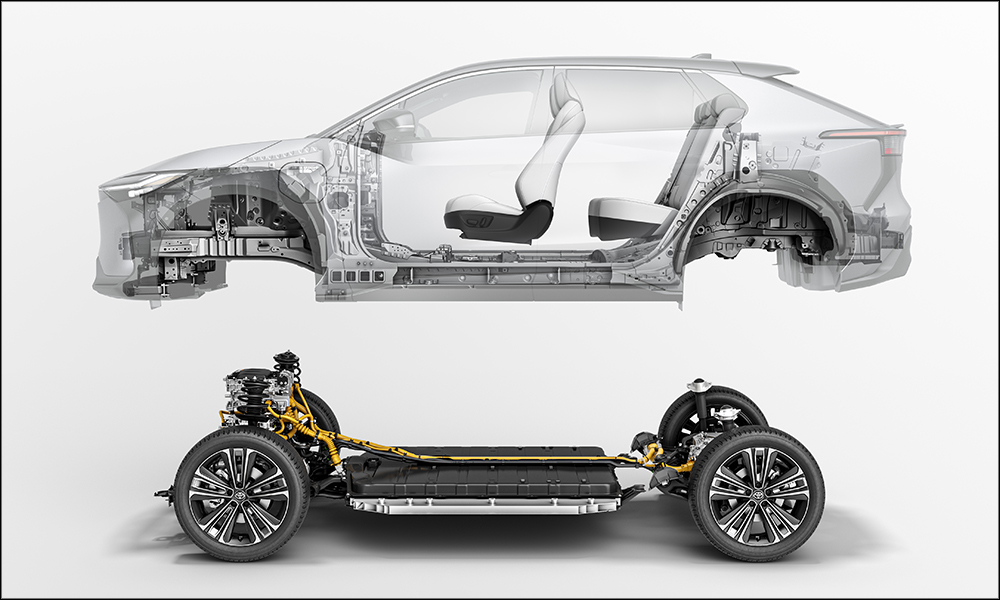 The bZ4X sits on the tweaked e-TNGA platform that is codeveloped with Subaru. With a rigid frame and a low center of gravity, the bZ4X provides great performance on and off the road. The driving range is around 560km for the front-wheel-drive variant, and 540km for the four-wheel-drive variant. Plus, the lithium-ion battery can retain 90% of its battery capacity even after 10 years of use.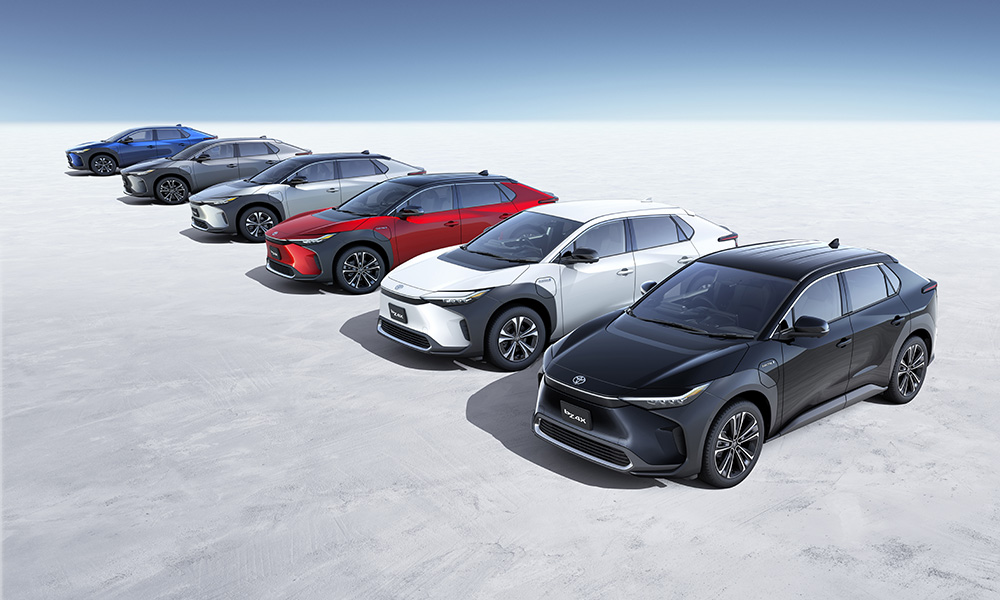 You can choose between front-wheel and four-wheel drive, with the latter using Subaru's X-Mode all-wheel-drive technology. The FWD version offers 201hp and 266Nm, while the 4WD version has 215hp and 337Nm. Prices start from ¥6,000,000 (P2,500,000) for the FWD and ¥6,500,000 (P2,700,000) for the 4WD.
Do you find this to be a good-looking and technologically advanced electric SUV?