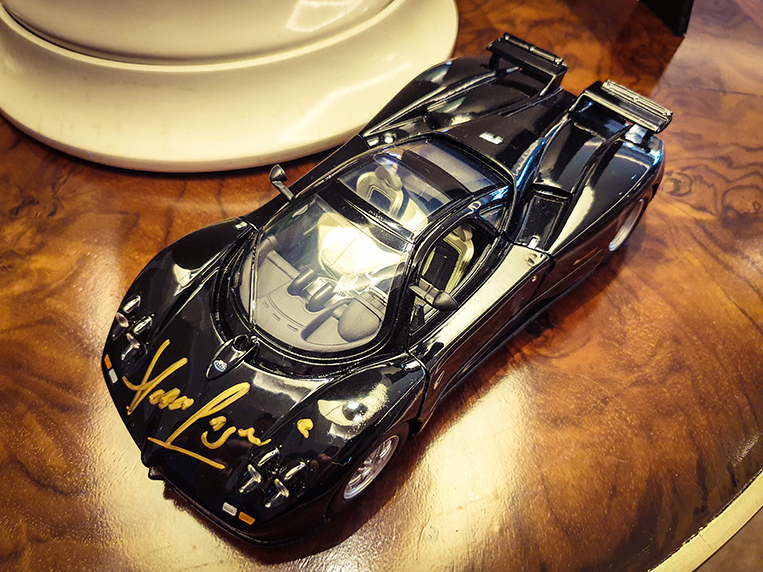 Let's face it: As much as some of us want to own exotic cars, this can't always be a realistic possibility. Instead, we car-crazy folks with limited resources find fulfillment in collecting die-cast scale models of our dream rides.
On his recent Manila visit arranged by the Autohub Group, Horacio Pagani (yes, the man behind the Zonda and the Huayra) met the Philippine motoring press and gamely posed for photos and autographed posters. I brought a die-cast scale model for him to sign—one I had purchased just the night before.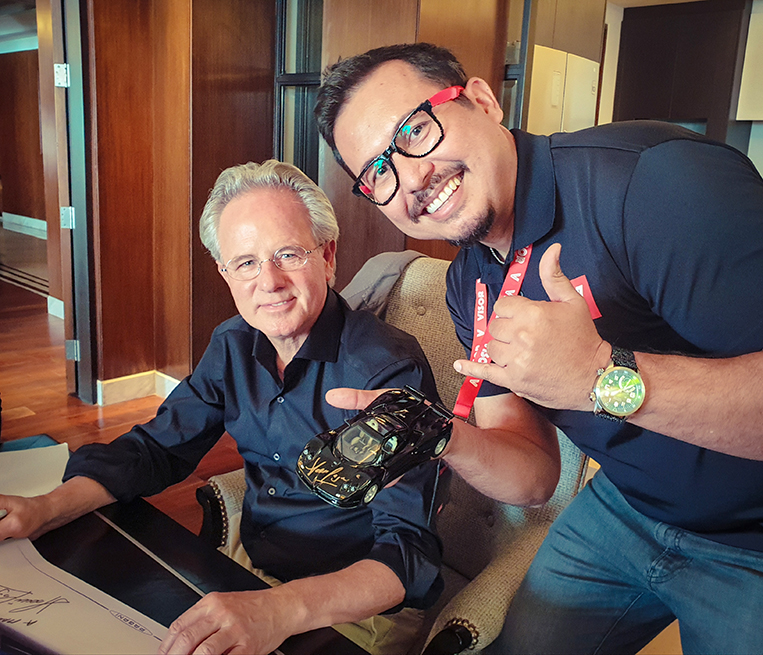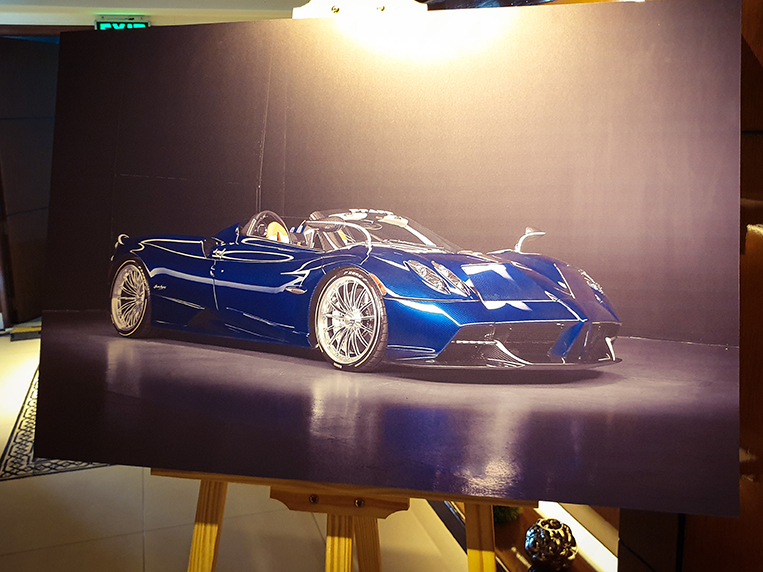 I had followed the man's automotive journey, and his story is nothing short of inspiring. It's a tale of humble beginnings that turned into a global success, driven by his passion for combining art and science in the form of the automobile.
When I got the invite to this meet-and-greet, the first thing that came to mind was to get a decent Pagani die-cast scale model in hopes of having Signor Pagani scribble his signature on it. The Zonda R and Huayra BC toy cars I had given my three-year-old son had been terribly scratched, and would have been shameful to present to their creator.
When I got the invite to the meet-and-greet, the first thing that came to mind was to get a decent Pagani die-cast scale model for Horacio Pagani to sign
The day before the press conference, I found myself going from hobby shops to toy stores in my search for a presentable die-cast piece. Still empty-handed, I entered the Toy Kingdom outlet in SM Megamall half an hour before the store's closing, and immediately proceeded to the die-cast toy car section.
I was the lone soul in the area and began going through whatever was stacked on the shelves until a salesperson noticed me. He offered to help and asked what I was looking for. When I mentioned Pagani, he looked bewildered as though I was from another planet. Nonetheless, the guy assisted me as I sorted through the cars. We found a couple of poorly rendered Huayras, and then I saw something peeking through a few empty boxes for display samples hidden deep behind a bottom shelf: a Zonda C12 replica made by Motormax. It cost me the grand sum of P999.75.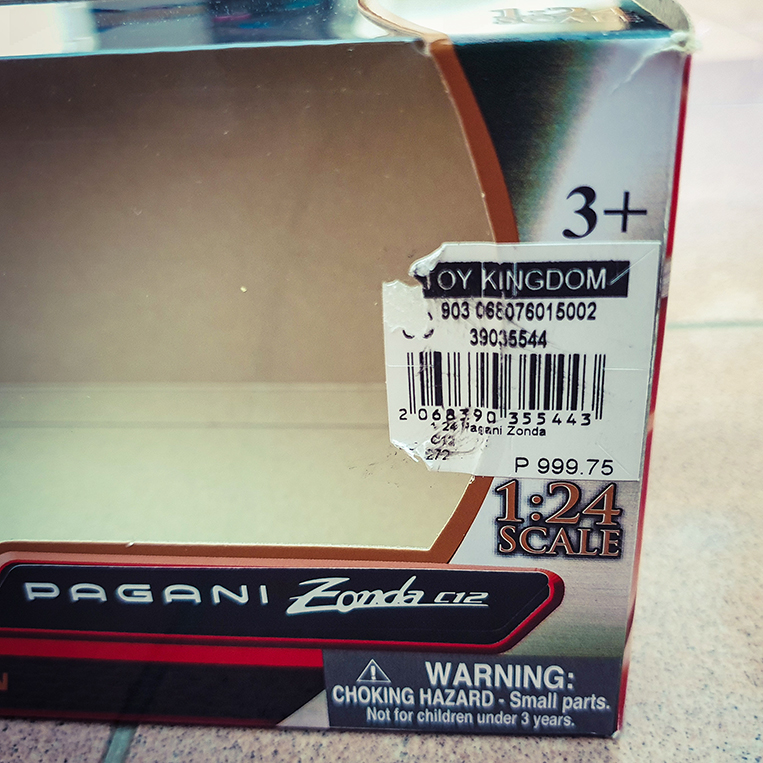 Upon inspecting the 1:24 scale model, I immediately recalled a video in which Horacio Pagani was driving the real-life car. It was black on the outside and had a grayish-tan interior. In other words, I had just stumbled upon a replica of Mr. Pagani's personal Zonda! Imagine the odds of that—five minutes before the toy store's closing time.
When I got home, I unboxed the toy car to take a closer look. Having previously owned a couple of AUTOart examples, I could tell that the details on my Motormax Zonda weren't exactly superb, but they were accurate enough.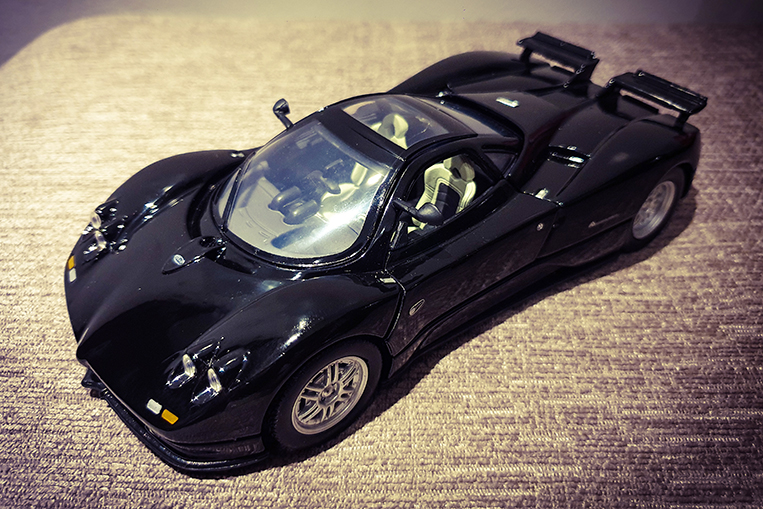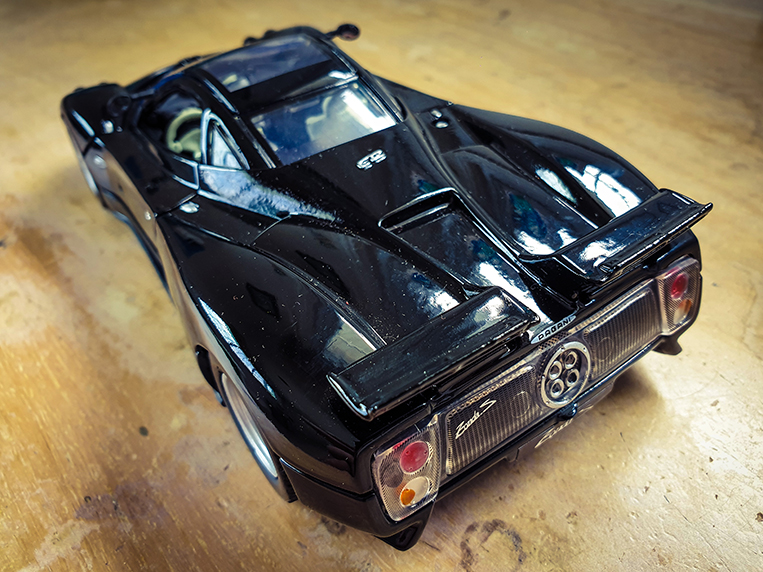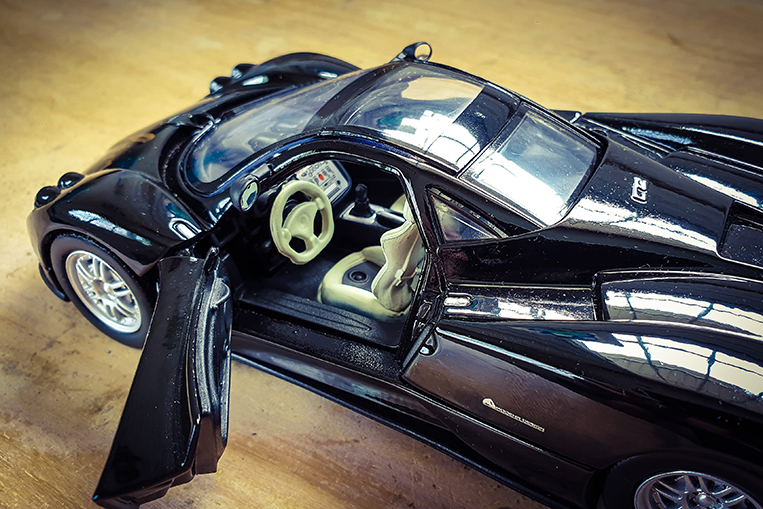 During the press conference, I was impressed by how Horacio Pagani answered questions with such gusto and detail, to the point where he'd be discoursing for as long as 12 minutes addressing a single query. He was as much a storyteller as he was an artist.
Our friends at Autohub knew that a meet-and-greet wouldn't be complete without having Pagani posters autographed as mementos. I pulled out my die-cast Zonda toy car and gave it a quick buff as I joined the queue.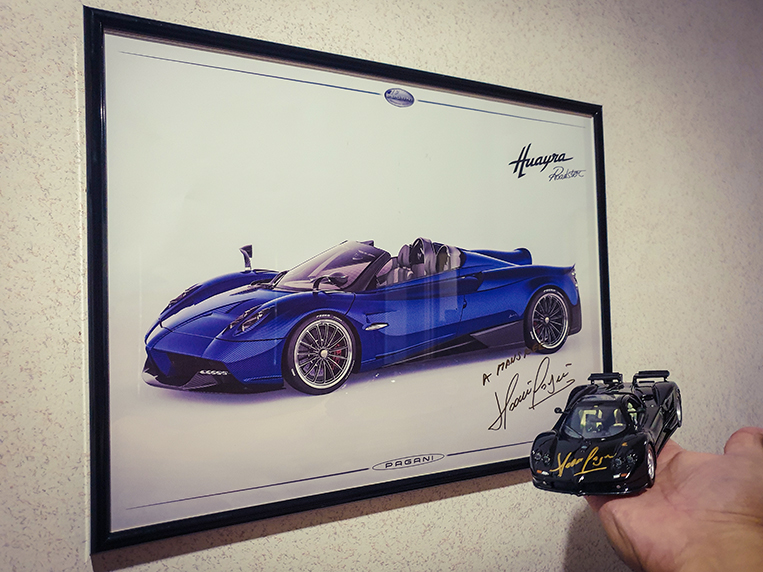 I warmly greeted Signor Pagani and presented my little Zonda C12. He had a certain sparkle in his eye and registered a genuine smile the moment he saw the scale model. I told him how happy I was to have found a replica of his personal car. It was a relevant piece as the event also marked the 20th anniversary of the Zonda.
On my way home, it struck me that this replica of metal and plastic had transformed into something that would constantly remind me to pursue my dreams and inspire others. Let's just say you won't be seeing it on eBay or OLX at any point in the future. This die-cast Zonda C12 has earned for itself a special spot in my life and in our home.