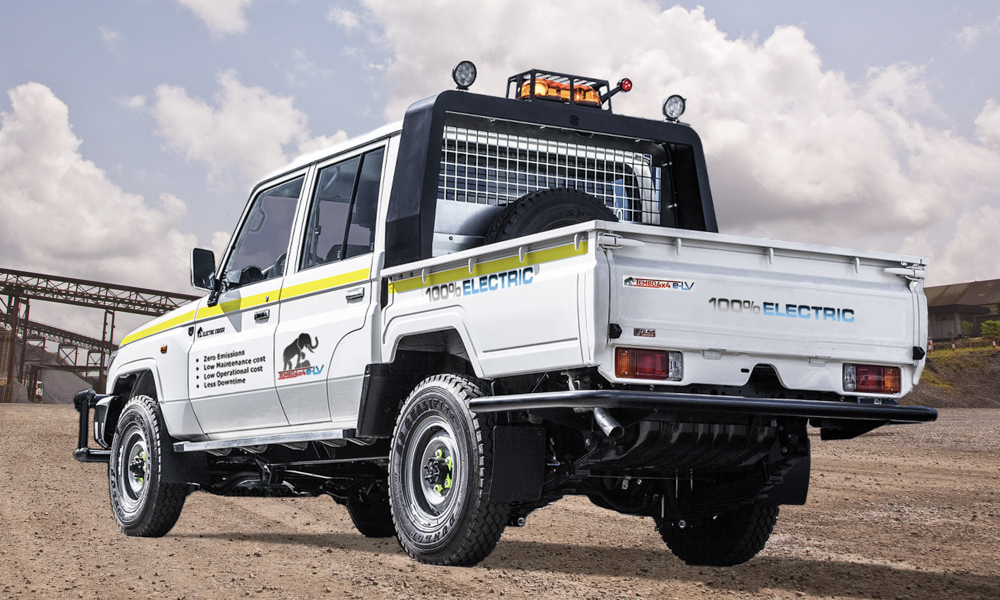 If you've watched the movie The 33 starring Antonio Banderas, you certainly got a glimpse of how dangerous it is to work in a mine. Not only are the workers facing the constant threat of collapse, they also inhale noxious fumes emitted by diesel-powered heavy machinery. While the former is quite difficult to deal with, one Dutch company has a solution for the latter.
Tembo e-LV is a firm based in Bergeijk, Netherlands, that specializes in electric vehicle conversions. But instead of focusing on classic cars that seem to be in vogue these days, the company's expertise lies in the electrification of the dependable Toyota Land Cruiser 70 and Hilux, which appear to be extremely popular as work vehicles in the mining industry.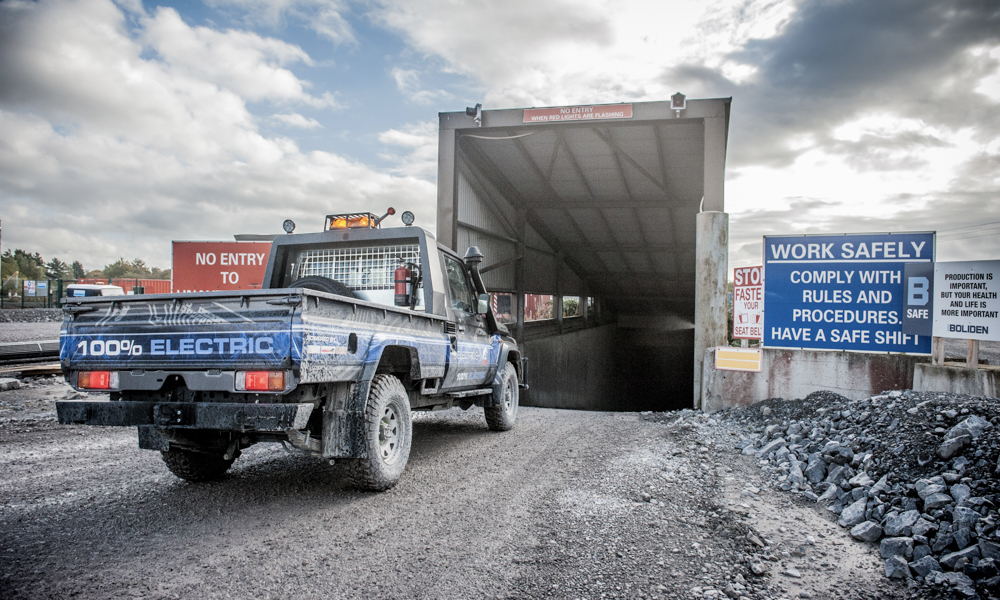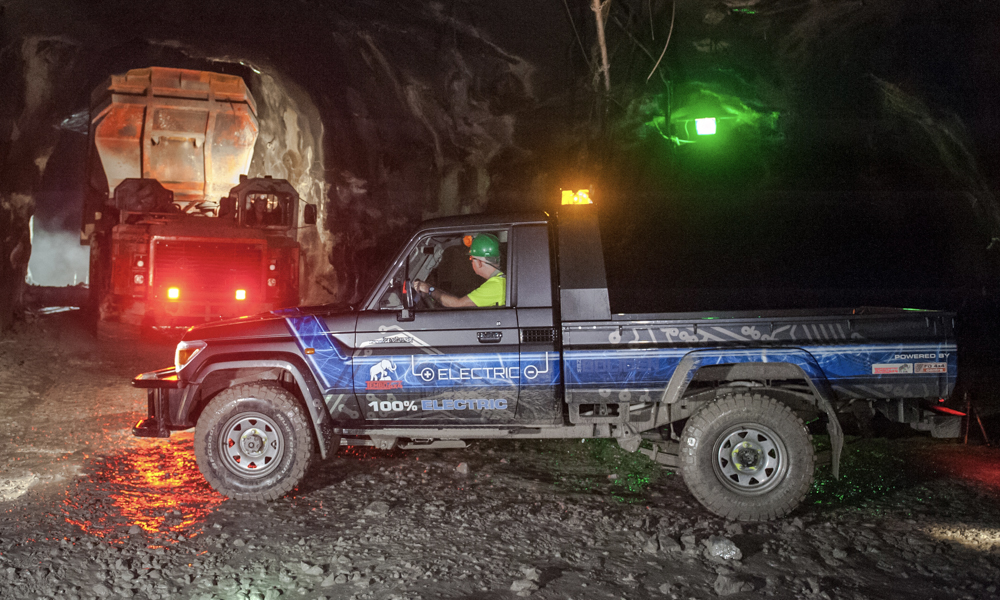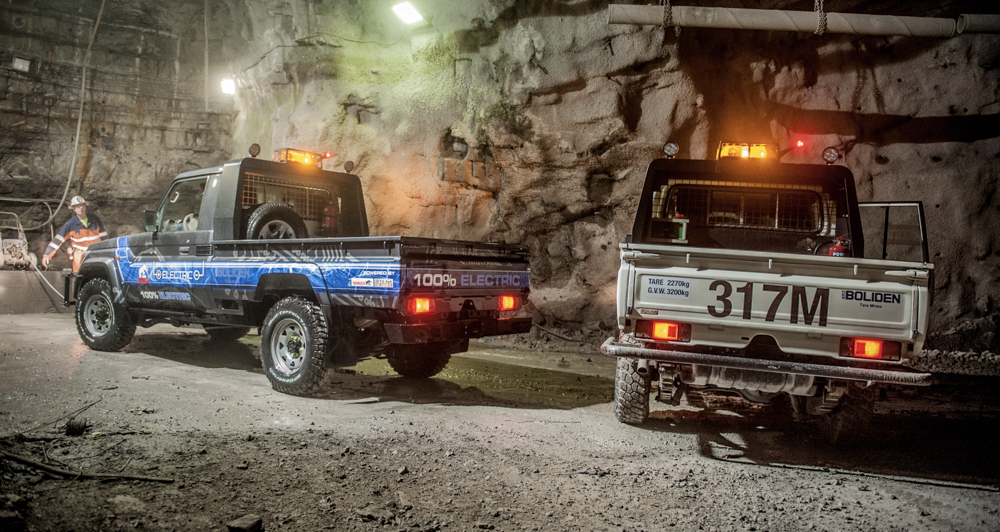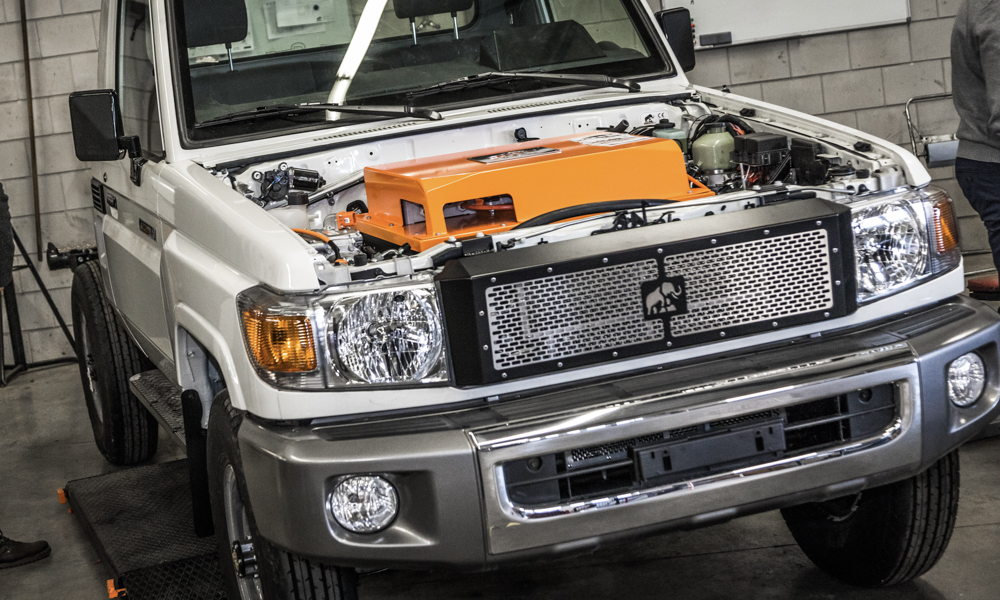 While most EV conversions entail swapping out the entire gas or diesel powertrain for a bespoke battery-powered system, Tembo e-LV simply replaces the piston engine and the manual transmission with an electric motor. The beauty of this system is that since the power unit is directly bolted to the transfer case, drivers no longer have to shift gears but still enjoy the benefits of a two-speed four-wheel drive system.
The motor and its additional accessories are waterproof to IP67 standards. Tembo e-LV claims that the 250Nm produced by its system is good enough for trucks clambering up 45% gradients. Range is said to be anywhere between 160km and 200km, which is respectable considering the distance a vehicle has to travel in a typical work shift.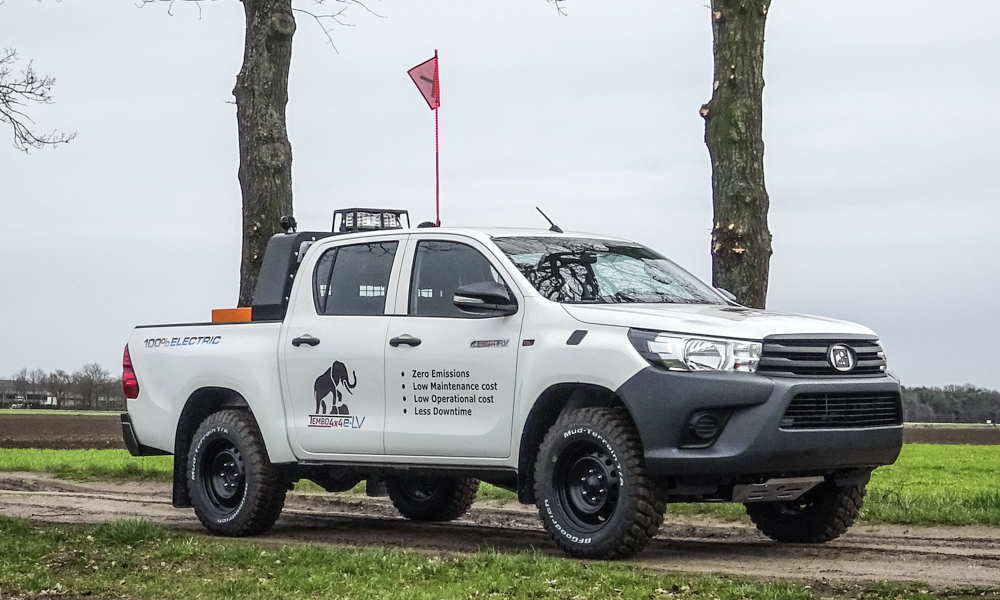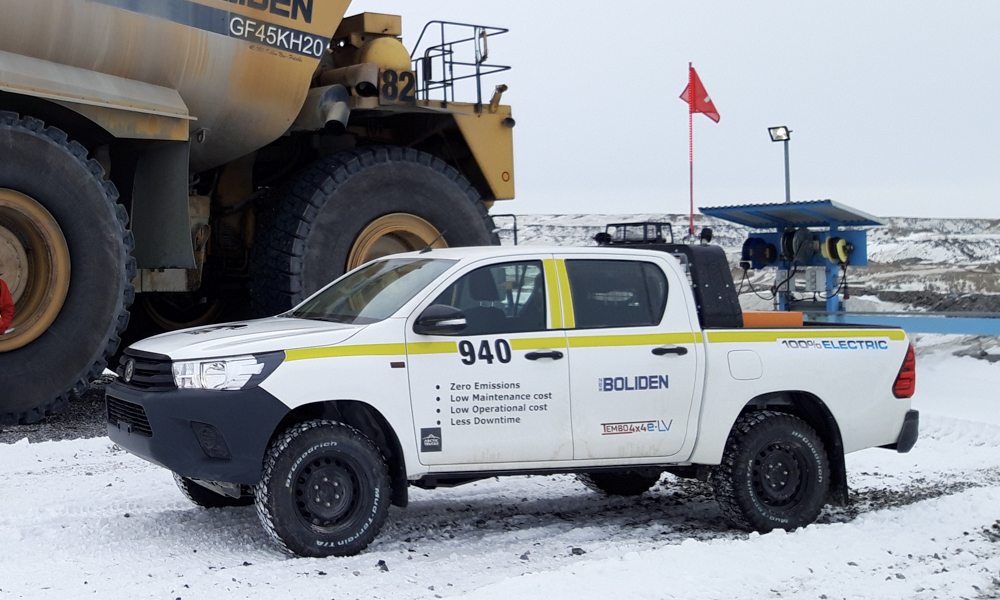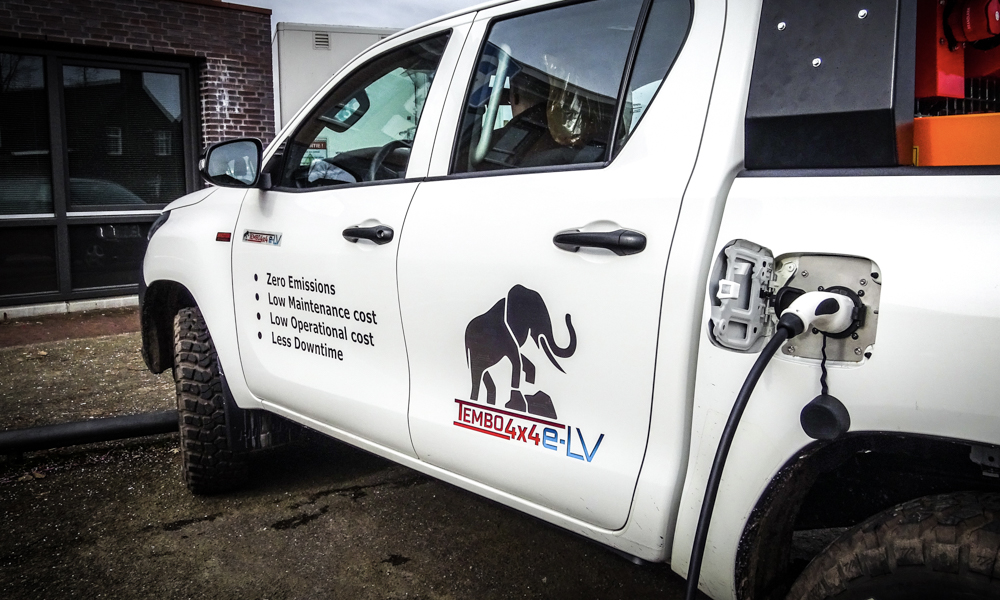 So far, Tembo e-LV only has kits for the Electric Cruiser (LC70) and the Electric HLX (Hilux). Assembly can take place in Holland or be done by any accredited installer worldwide. The company says that its vehicles see regular service in Sweden, Ireland, Canada, Russia and Germany. It is currently working on a partnership with Toyota Australia for the OEM conversion of Land Cruiser 70 vehicles.