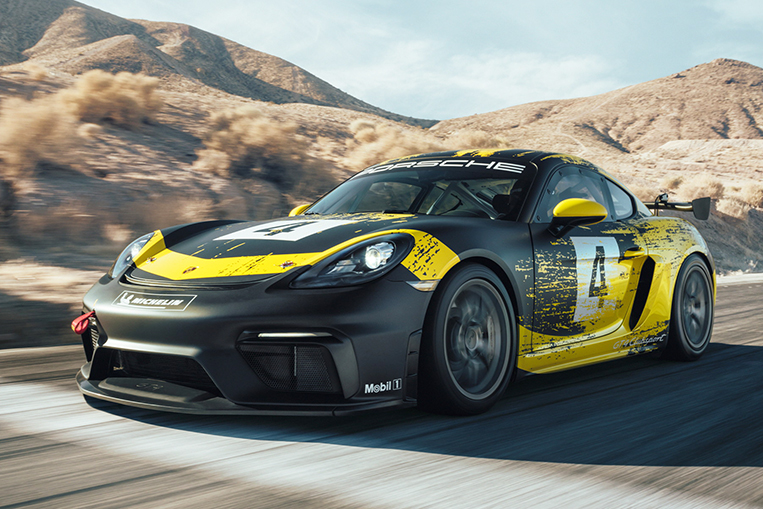 Porsche has taken the covers off its latest track machine, the brand-new 718 Cayman GT4 Clubsport, and it comes with a couple of surprises. Not only does the car pack a flat-six again, but it also uses more environment-friendly materials, making it almost like a green car. It also comes in two flavors called "Trackday" and "Competition," neither one of which is road-legal. The Trackday version, which the firm says is aimed at "ambitious amateur racing drivers," comes with fixed shocks, electronic driving aids (that can be turned off), air-conditioning and a handheld fire extinguisher. It is priced at €134,000 (P8 million), plus taxes.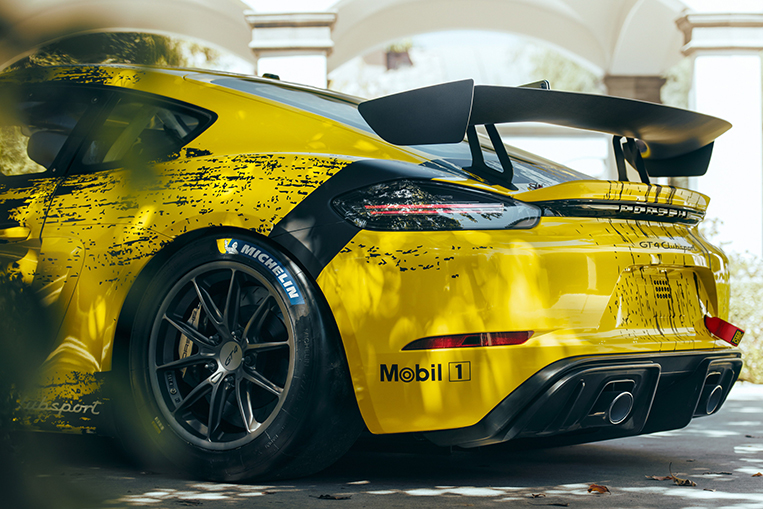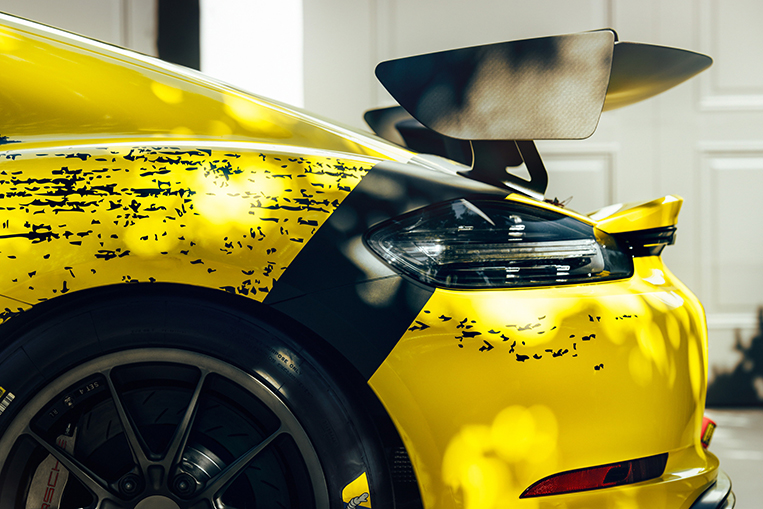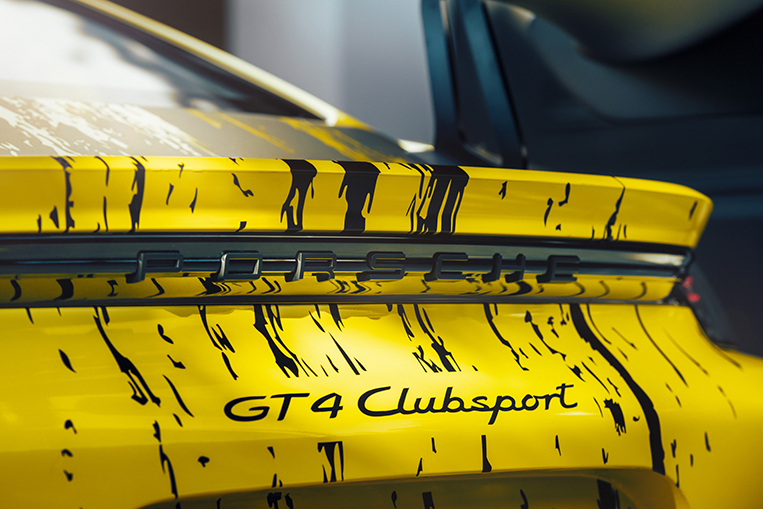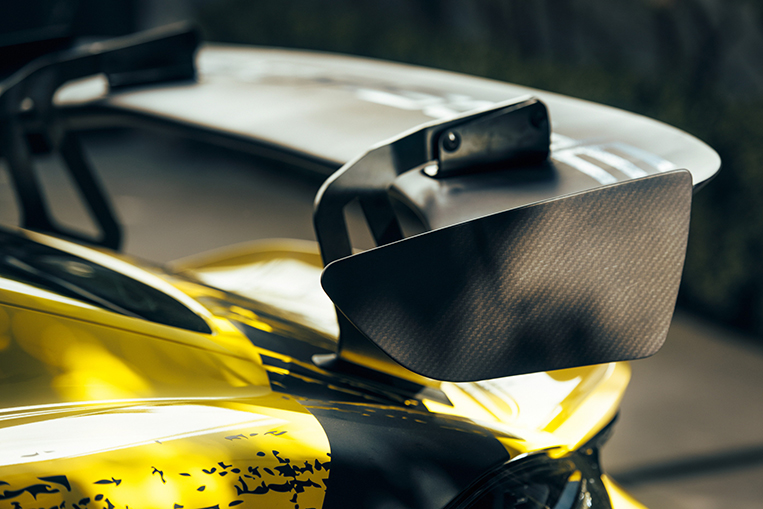 The more hardcore Competition variant sports three-stage adjustable shock absorbers, a quick-release racing steering wheel adopted from the 911 GT3 R, an integrated air jack system, adjustable brake bias, a larger 115-liter fuel tank and an automatic fire-extinguishing system. It will set you back at least €157,000 (P9.39 million), plus taxes. The doors and the rear wing are made of a natural-fiber composite material that the firm says is similar in weight and stiffness to carbon fiber. This organic mix that contains fibers such as flax and hemp should make an interesting talking point when someone mentions the environmental impact of race cars.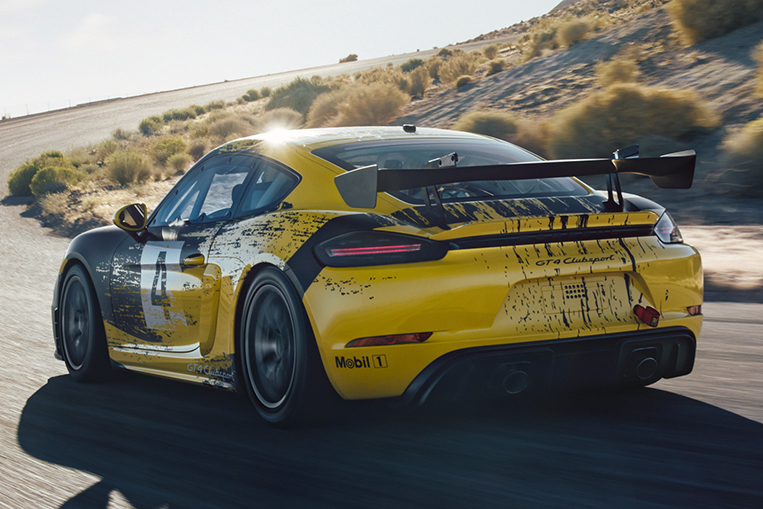 There's nothing green about the powerplant, though, as an old favorite celebrates its return to the racetrack. While road-going Caymans have to make do with a four-banger, drivers of the new GT4 are being treated to six of the best in the form of the same naturally aspirated 3.8-liter flat-six that already powered the car's previous iteration. This one has been sent to the gym, however, and now pumps out 425hp directed to the rear wheels courtesy of a six-speed dual-clutch gearbox. Huge 380mm steel brake discs all around make sure any excess speed can be turned into heat without issues, while the front suspension taken from the 911 GT3 Cup is there to help with cornering.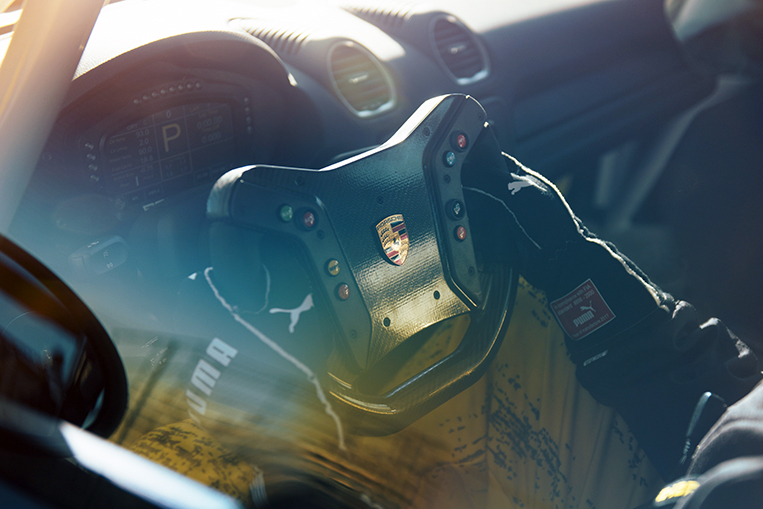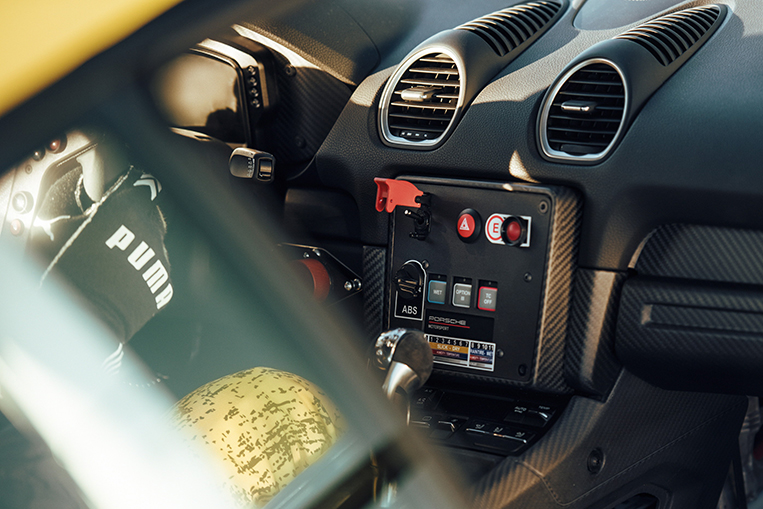 Weighing in at just 1,320kg—thanks to its lightweight aluminum-steel composite construction—and possessing 40 more horses than its predecessor, the 718 Cayman GT4 Clubsport looks like a bundle of fun for professional racing drivers and those who want to feel like one. It also gives hope to 718 Cayman owners who want to get away from having just four cylinders sitting behind them, as a production version is likely to make an appearance in the near future.