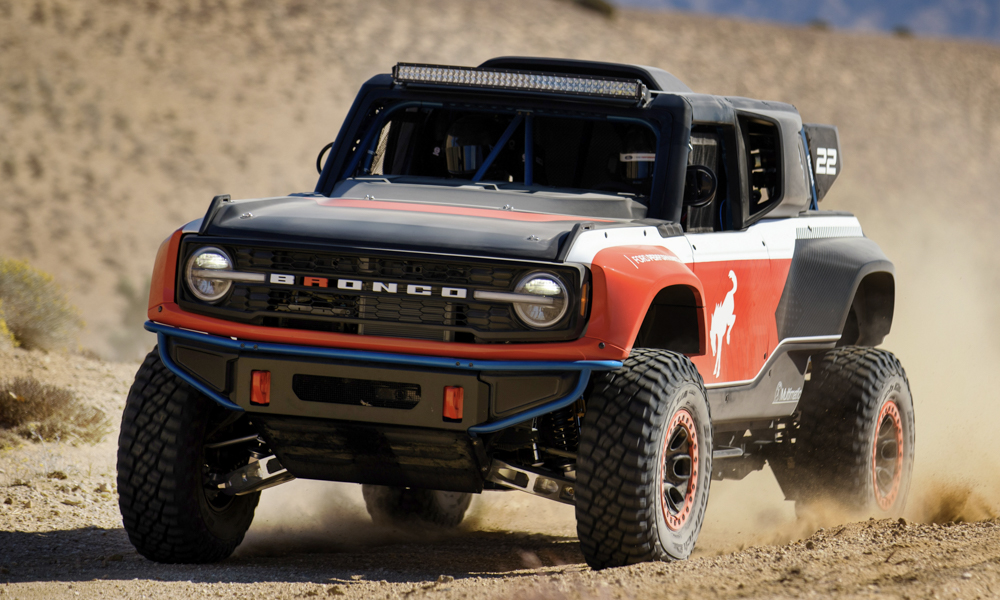 The Ford Bronco is arguably the hottest and most anticipated vehicle to come out of brand's stable in recent years, and it also coincides nicely with the resurgence of SUVs that are actually capable off-road. While the model itself is no slouch off the beaten path, there are those who would want to use the vehicle in more extreme conditions.
Fortunately, those clamoring for a hardcore Bronco need not go through all the lengths to make one as Ford Performance has your back (assuming you have the cash).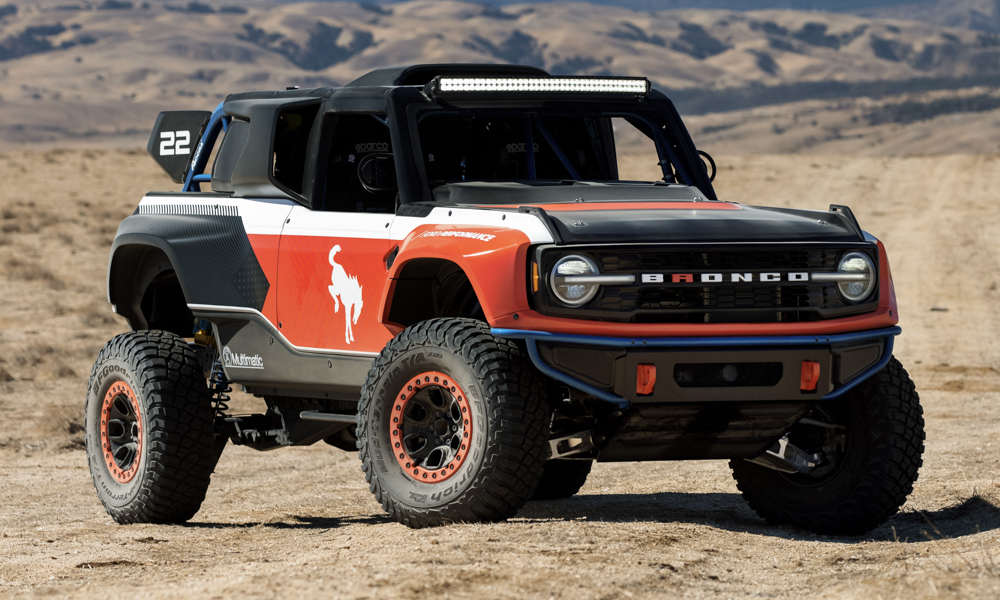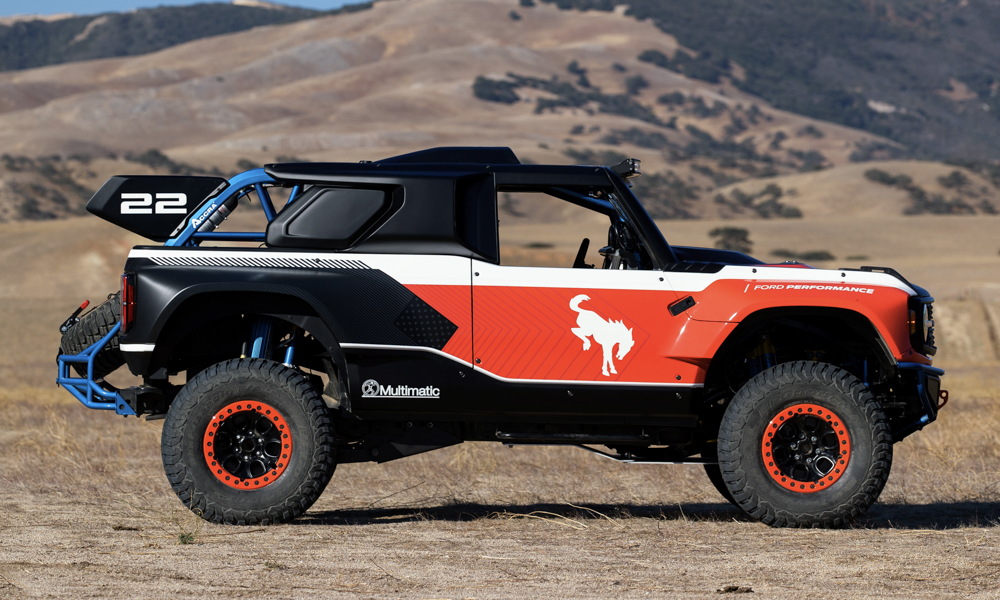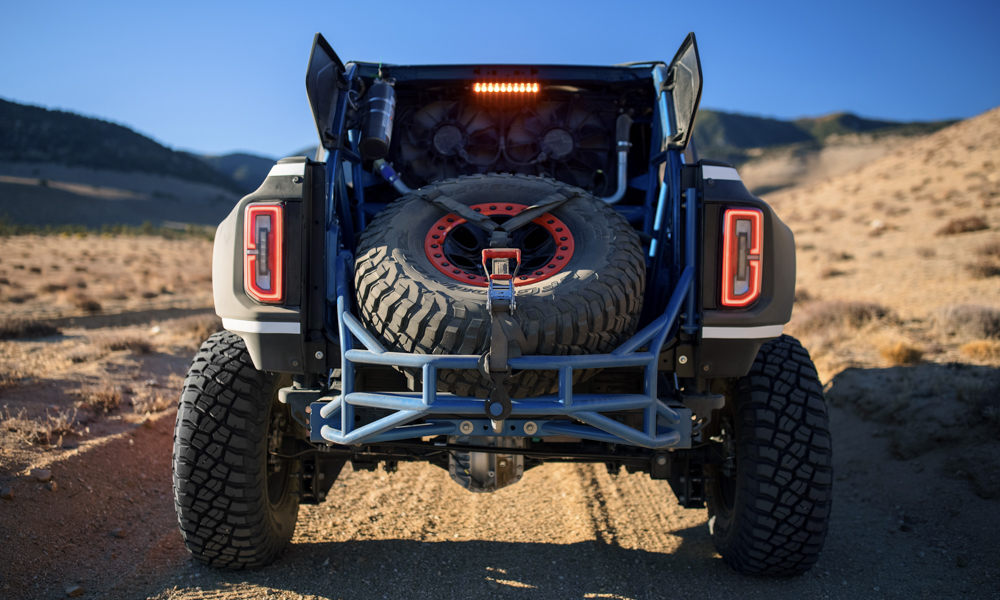 Enter the Bronco DR. DR means "Desert Racer," which probably gives you an idea on where it is supposed to be used. In 2019, we wrote about the Bronco R prototype, which was meant to be a test mule for the production Bronco. A lot of its off-road goodies can be seen in the Bronco DR.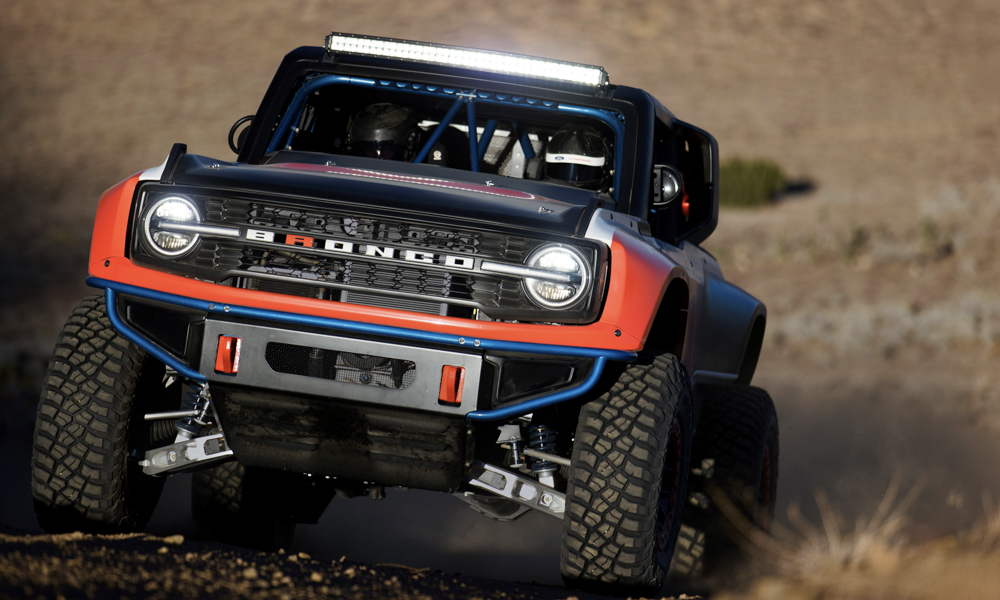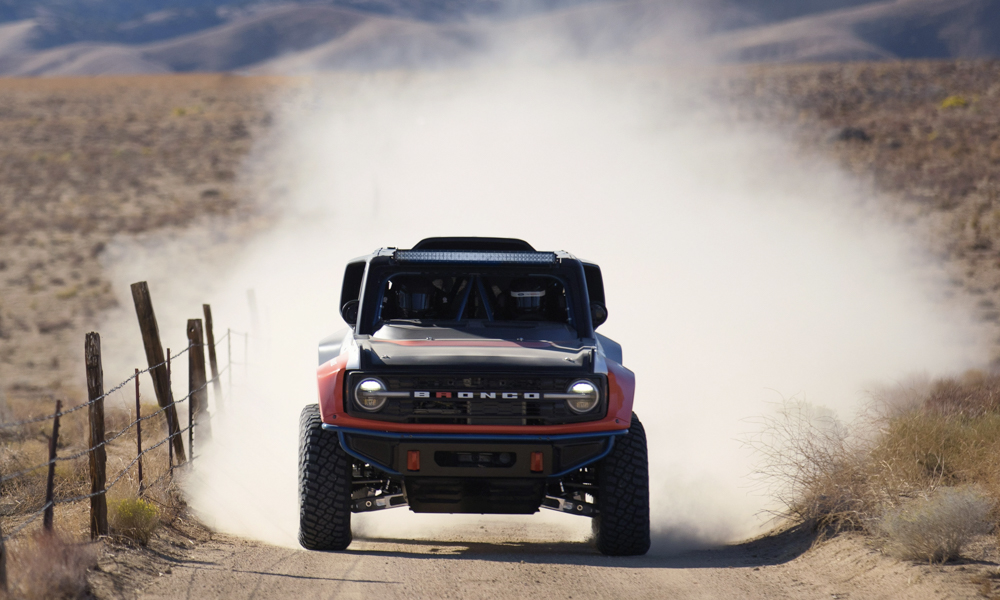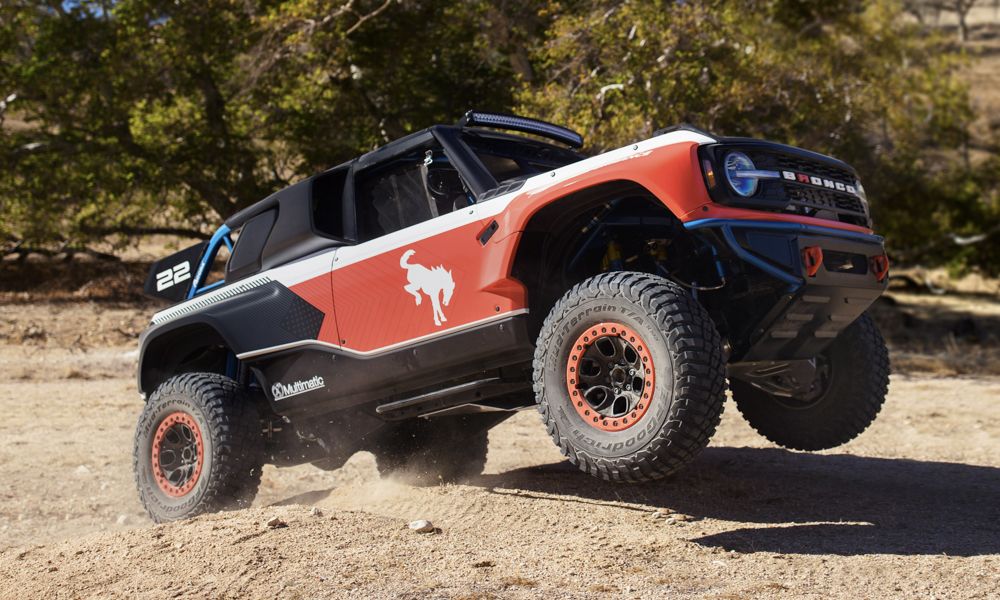 This rally rig is based on the four-door Bronco's frame despite having only two doors. But it's been stripped down and lightened up by swapping out most of the panels and creature comforts for lightweight fiberglass. The only connections to the production models are the grille, headlights, taillights, and trail sights.
You're left with a full roll cage, a pair of racing seats, and a MoTeC C187 race display in the bare cabin. A 246L fuel tank sits underneath the cargo area. Despite all the weight savings, this Bronco still comes in at a hefty 2,812kg.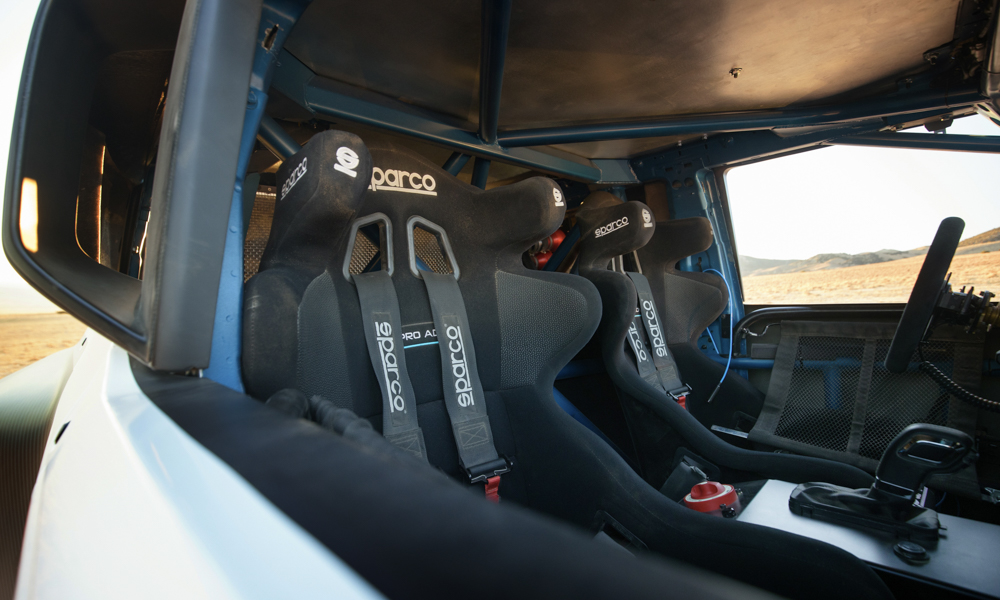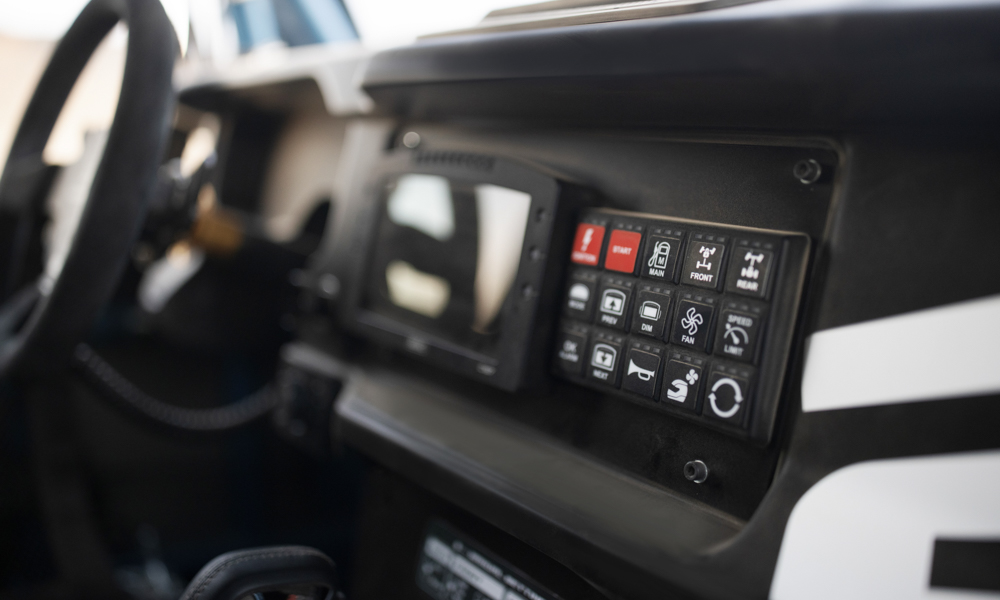 For propulsion, there's a 5.0-liter Coyote V8 motor that's tuned to make "more than 400hp," and is mated a 10-speed automatic transmission taken from the F-150. This sends power to all four beadlock wheels shod in 37-inch BFGoodrich Mud-Terrain T/A KM3 all-season tires. It also has improved cooling, upgraded brakes, and an electric power-steering system.
The Positional Selective DSSV Dampers are from Multimatic, and the vehicle has improved aluminum lower control arms. Compared to the four-door Bronco Badlands, the DR has 55.1% more front-suspension travel (40.13cm), and 58.6% more rear-suspension travel (44.19cm). It also has an approach angle of 47⁰, a departure angle of 37⁰, and a break-over angle of 33⁰.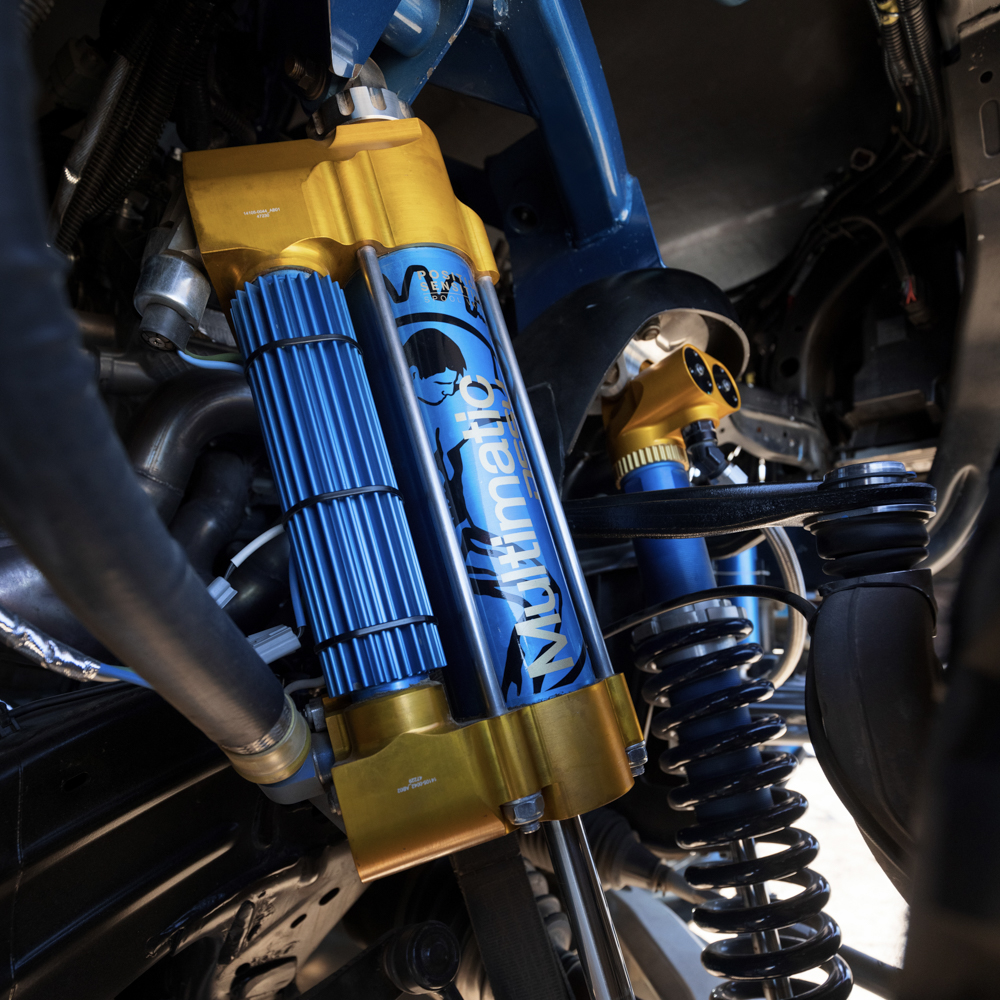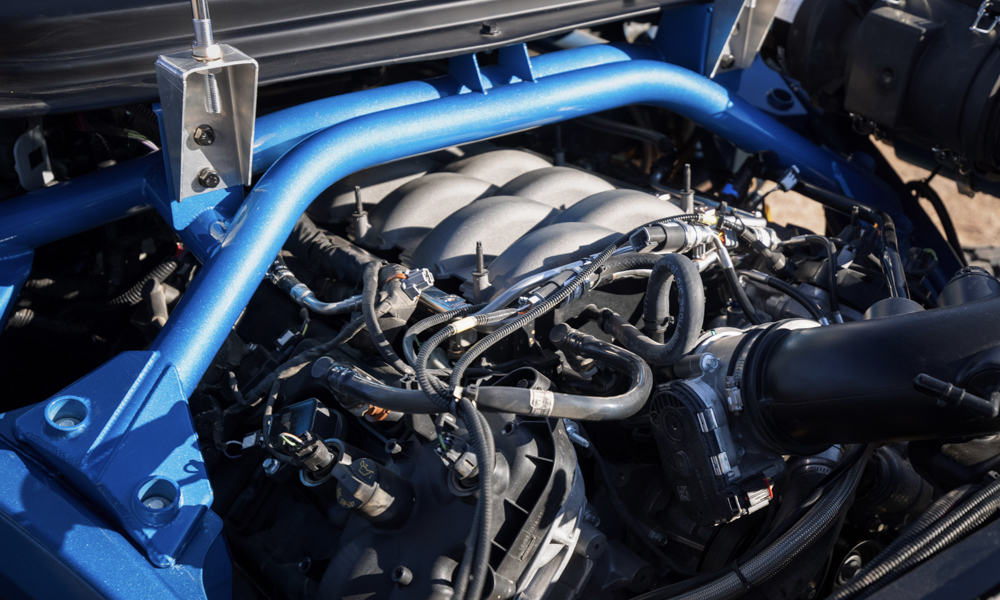 You'll be able to catch it soaring through the sand dunes of the Baja Peninsula at its race debut in the 2022 Score Baja 1000 event, wearing a Ford Performance livery that honors the Bronco's first Baja 1000 victory in 1969.
The best part about the DR is that it isn't a one-off racing prototype. You'll be able to buy one of the first 50 units in late 2022, assuming you can cough up more than $200,000 (P10.09 million). So, while this may look like the badass Bronco of your dreams, you may want to wait for the (significantly) more affordable Bronco Raptor to arrive. You'll also be able to drive it on the street to show it off to your friends at your next weekend car meet.