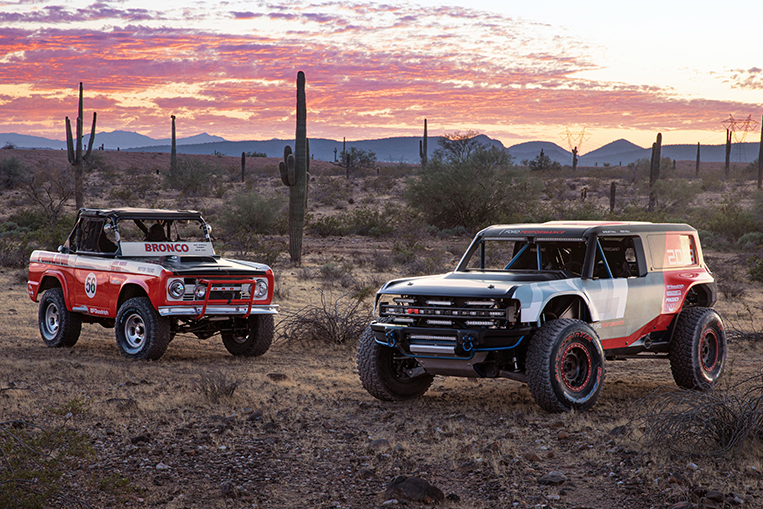 We don't know if you've noticed, but Ford SUV names these days start with the letter 'E' (EcoSport, Everest, Escape, Explorer, Expedition, Edge). But our favorite sport-utility vehicle from the American automaker is the Bronco, a name that makes all of the above sound like ad agency-produced monikers created by pussies. That's the same manly vehicle used by OJ Simpson in 1994 when he famously tried to evade the police in the aftermath of his ex-wife's murder. Which probably explains why Ford discontinued the model a couple of years later.
We like the Bronco's no-frills exterior design, especially those of its first three iterations. The SUV just smacks of unadulterated machismo. Which makes its retirement after five generations such a sorry state of affairs.
Thankfully, Ford is bringing back the Bronco next year. And to help get the ball rolling, the company has unveiled the so-called Bronco R race prototype in honor of the original's victory at the Baja 1000, which Ford is quick to point out as being a feat that "no other 4×4 has replicated."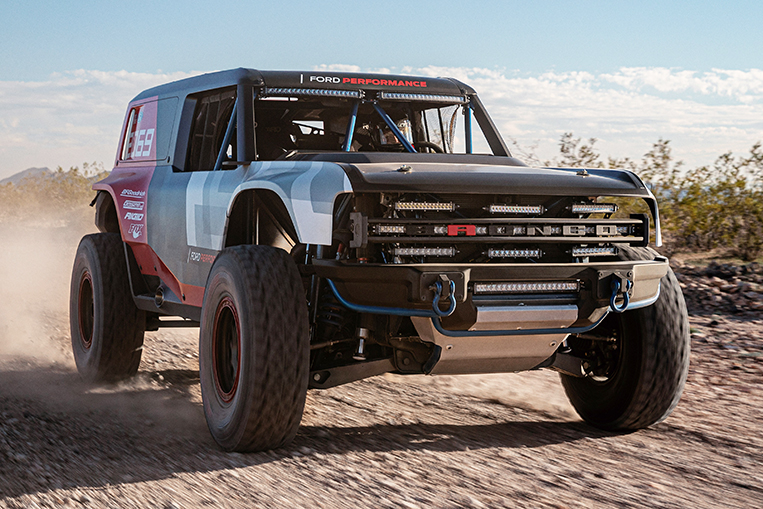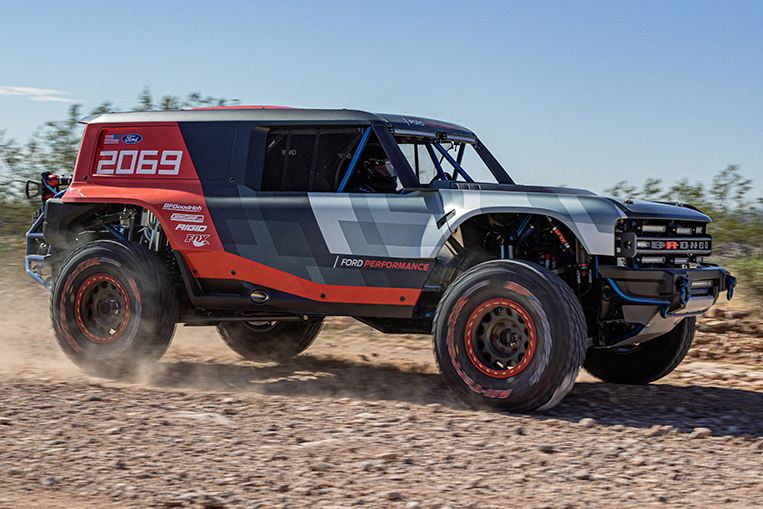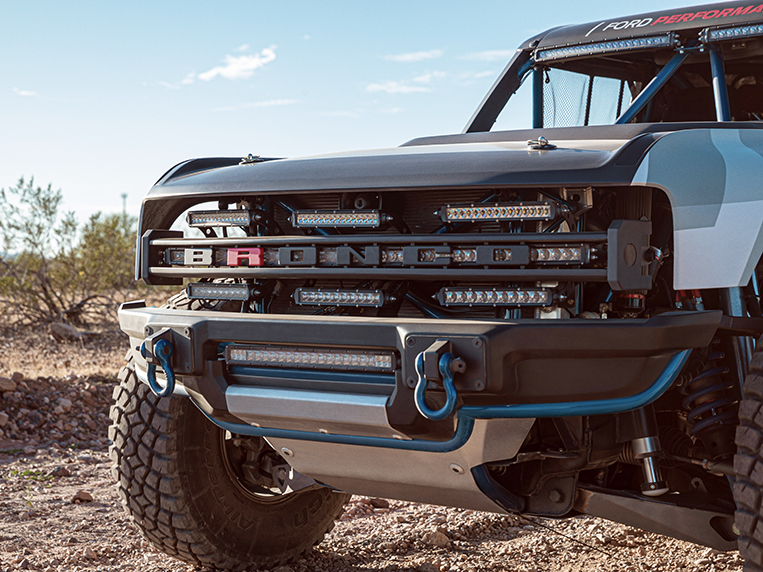 This race prototype will serve as a test mule for the production version. Ford is reportedly bringing it to the Baja Peninsula this month to try and conquer the (almost) 1,000-mile off-road course. Imagine the bragging rights the brand will be able to put in the vehicle's marketing literature if the shakedown is successful.
The 4×4 racing machine was developed—from sketch to prototype in six months—by Ford Performance in partnership with Geiser Bros Design and Development and Baja 1000 Trophy Truck champion Cameron Steele.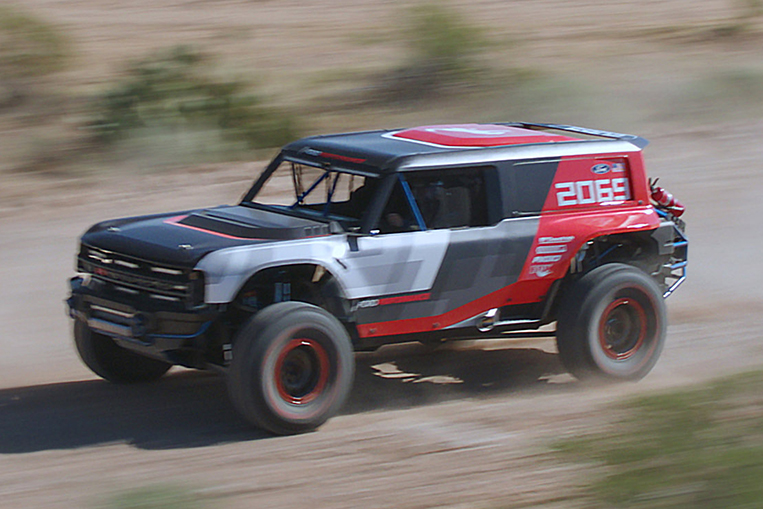 Among the notable features of the Bronco R race prototype are a lightweight composite body, a cut-roof design, a MoTeC data acquisition system, 15 LED lightbars, Recaro off-road racing seats, and '2069' decals ('20' for the class it will race in, and '69' for the year of the Baja 1000 win).
"The Bronco's win at Baja in 1969 was epic, something that even after 50 years has not been repeated," Hau Thai-Tang, Ford's chief product development and purchasing officer, is quoted in a press statement as saying. "Rugged endurance racing is such a big part of the Bronco heritage. The Baja 1000 gives us not only the perfect setting to honor Rod Hall's win, it also provides an authentic test bed to demonstrate our upcoming Bronco's desert-racing capability and durability."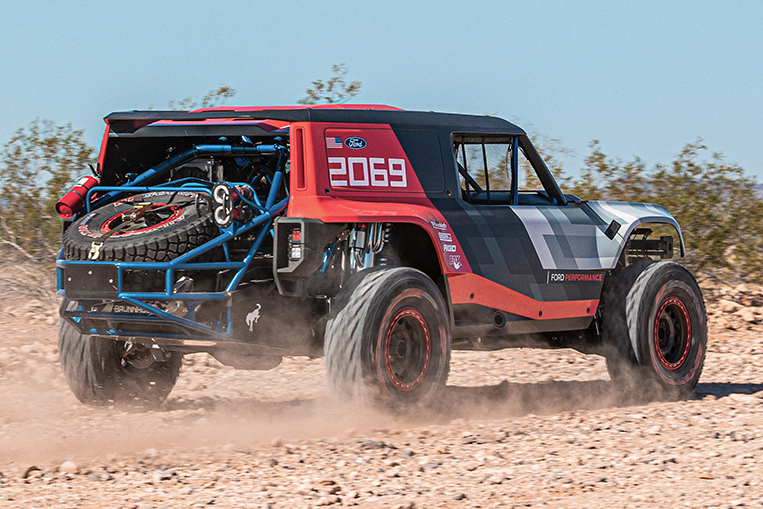 You already know that Ford is moving away from sedans and focusing instead on SUVs and pickup trucks. Well, with products like the soon-to-arrive Bronco, we're not complaining. This is (hopefully) going to be awesome. And we hope Ford Philippines has every intention of bringing it to our market.