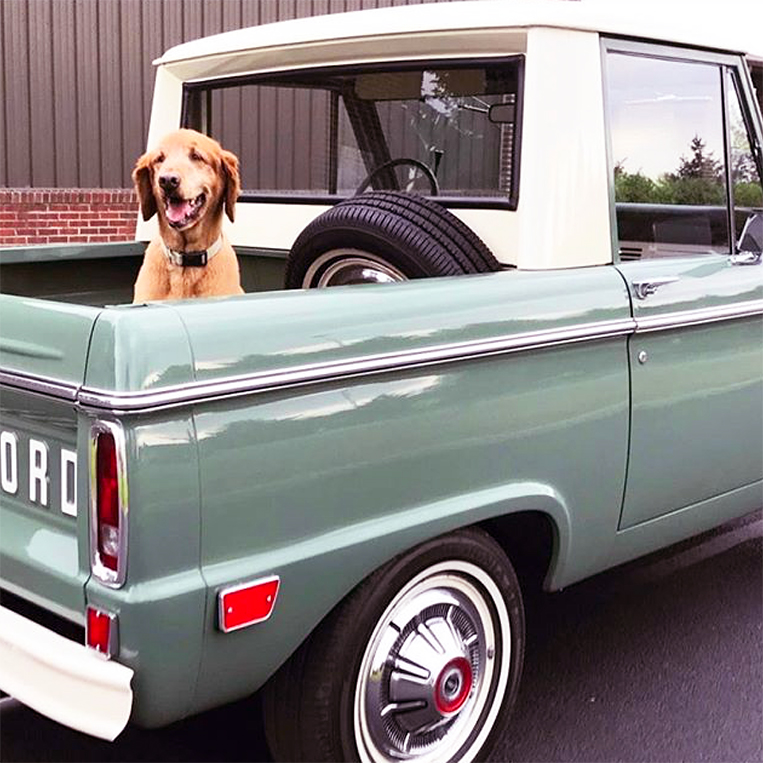 If you own and care for a dog, you would want a vehicle that's animal-friendly—one that is both spacious and rugged. The old Ford Broncos definitely fit the bill, as evidenced by a number of Bronco owners who also happen to love bringing their canine friends along for the ride.
In fact, there's a new Instagram account called Early Bronco Dogs, which says that classic Broncos and dogs are "the two best things in life." The account solicits photos from contributors for its content. The images it posts are so relaxing to look at that Ford's official Instagram account has reshared some of them.
Then again, who knows? Maybe the American automaker itself is behind the Early Bronco Dogs account. In case you haven't heard, the company is getting ready to launch an all-new Bronco model for 2020, and it needs all the hype it can generate around the upcoming SUV.
Anyway, here are other snapshots from Early Bronco Dogs. Follow the account if you're fond of staring at dogs in or beside cars.