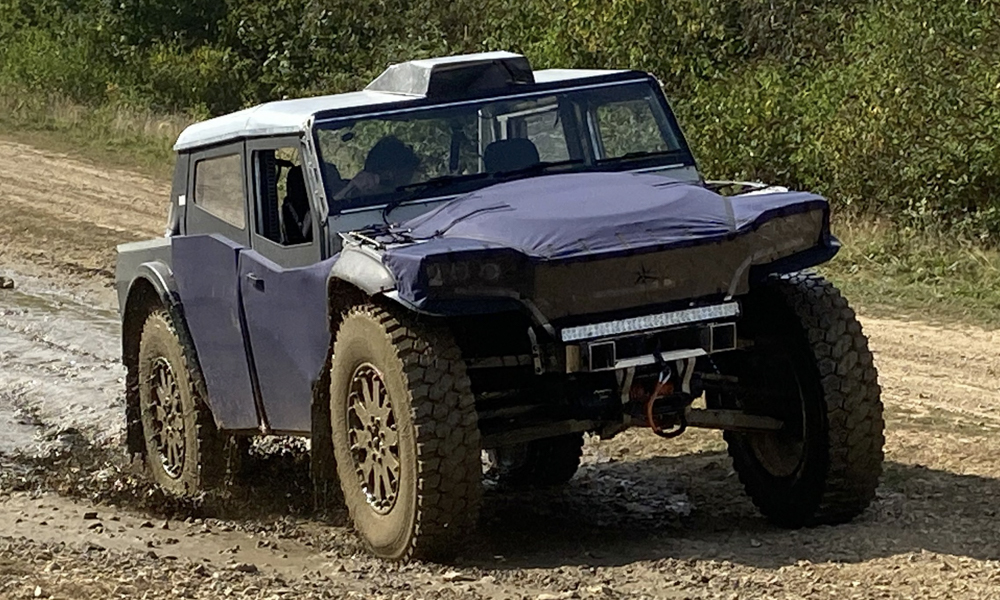 Did you know that an Airbus A320 has a range of 6,200km? That's pretty normal by passenger-jet standards, but for a car to have a range of 7,000km is just absurd. But we can guess that being absurd is probably the mantra of the folks at Fering, a new British startup that's offering an off-roader that's anything but ordinary.
The Pioneer is a "low-emission vehicle for adventurers, explorers and emergency services." It seems fitting for the car's rugged appearance and construction. Yet, it's smaller than a delivery van, and weighs no more than 1,500kg. It's thanks to the aluminum space frame built with composite elements, with tough fabric (similar to those found in high-end hiking boots) lining the car's exterior. There's even a Union Jack stamped on the tailgate, which also adds to the panel's rigidity.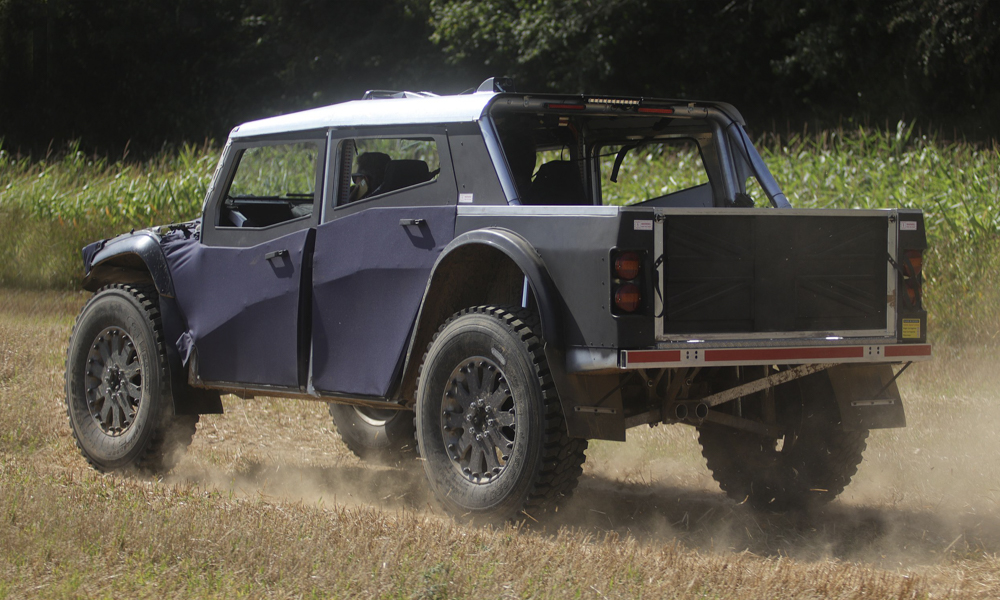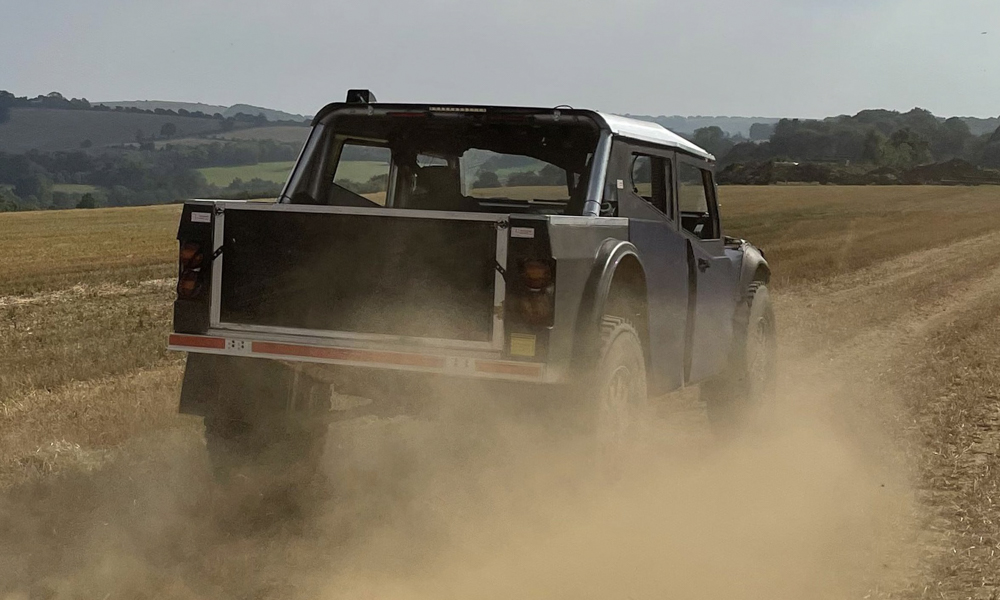 Powering the Pioneer are two electric motors and an 800cc three-cylinder engine running on biodiesel to act as a range extender. EV-only range is pegged at around 80km, which may not seem like much coming from the lithium-titanate-oxide battery pack (which is designed to withstand extreme weather). But the efficient powertrain is expected to have a fuel consumption of 21.25km/L. It can also carry its own weight in payload, which is an impressive feat.
But what about the car's claimed 7,000km of range? This comes from the vehicle's adaptability, in which you can fit options like long-range fuel tanks, water tanks, bigger batteries, and different range extenders that can accept various types of fuel. It also rides on massive 22.5-inch wheels that are compatible with standard-size truck tires, so it should be easy for one to keep this truck running no matter where you are around the globe.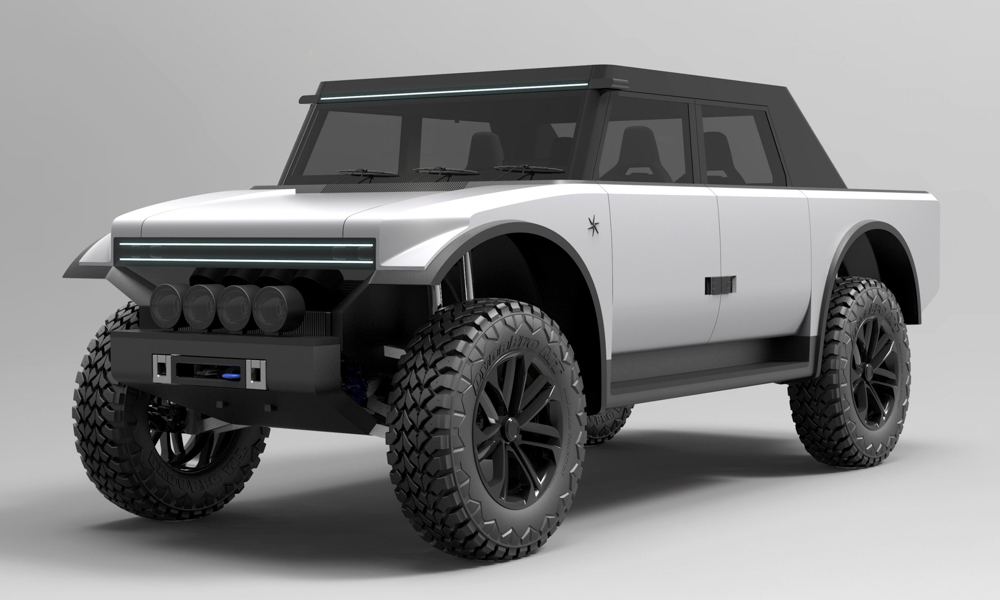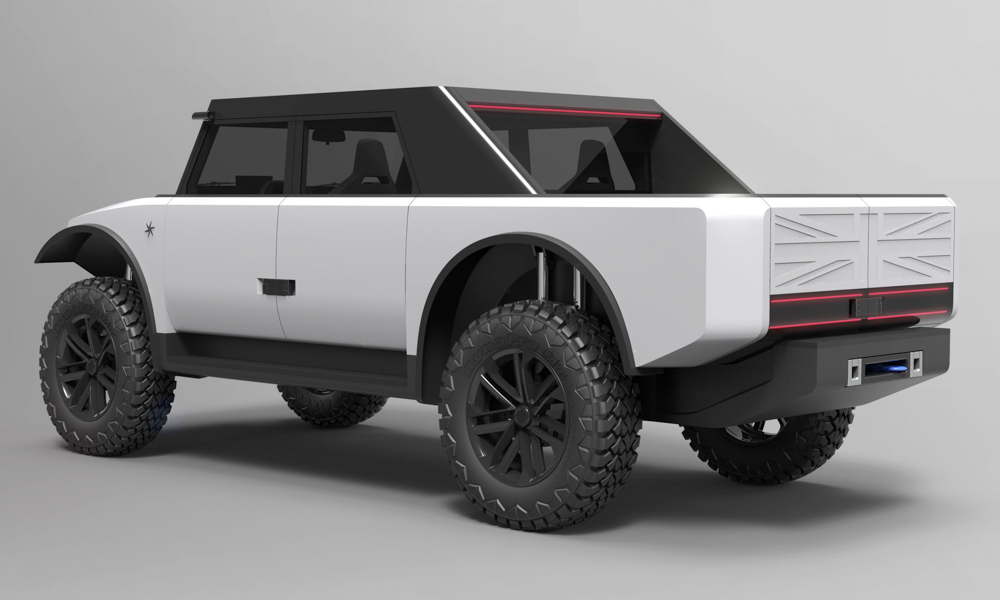 If you're beginning to think that all this sounds like another case of automotive vaporware, well, you may be right. But there is a working prototype that's currently undergoing testing and evaluation by early customers. Production is slated to start in the first half of 2022 in the UK.
The boffins behind Fering have incredibly decorated portfolios. Founder Ben Scott-Geddes worked under Gordon Murray on the McLaren F1, and had a hand in the Caparo T1 and the Ferrari SF90 Stradale. The other members of the team came from the likes of Bentley, TVR, Bugatti and Red Bull Racing, so you know that the Pioneer is in good hands.