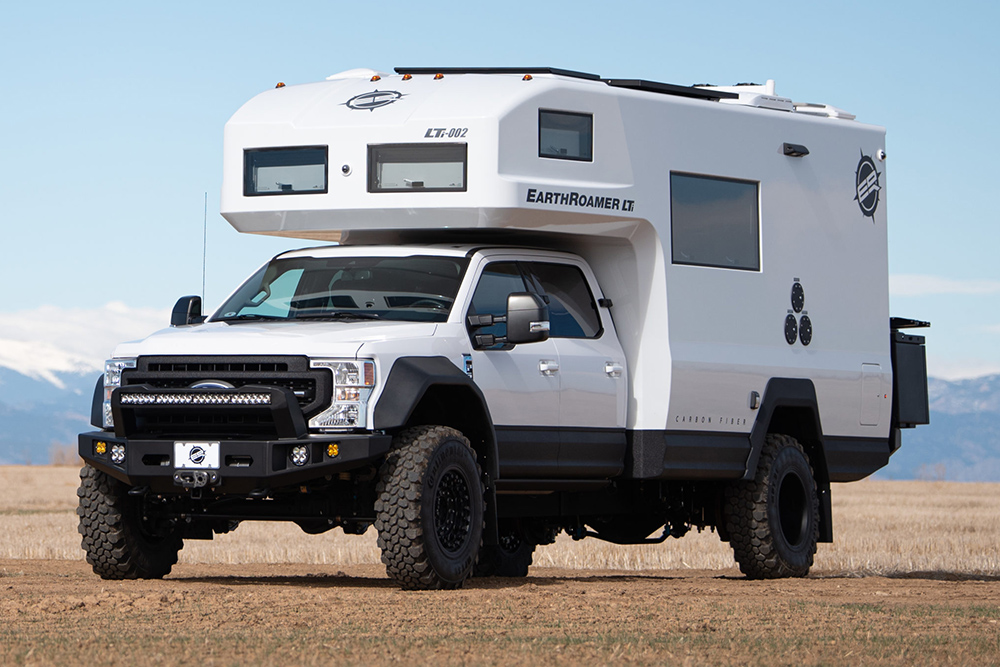 If you love adventure and are fond of camping, chances are you prefer to use off-road vehicles when going on a road trip. Their toughness and 4×4 capabilities make these machines the ideal partners for escapades. They "go anywhere," their marketing blurb often claims.
But do they really? Let's see if you will enjoy being transported by a full-size pickup truck to the middle of nowhere—with only a tent, a cooler and some pillows to accompany you. Unless your name is Bear Grylls, you'll probably pass on the opportunity.
Good thing the EarthRoamer LTi exists. According to its Colorado-based manufacturer, the company's "mission is to create the world's most innovative and capable, go-anywhere, luxury off-grid vehicles that enable owners to explore their world in total comfort and with complete confidence."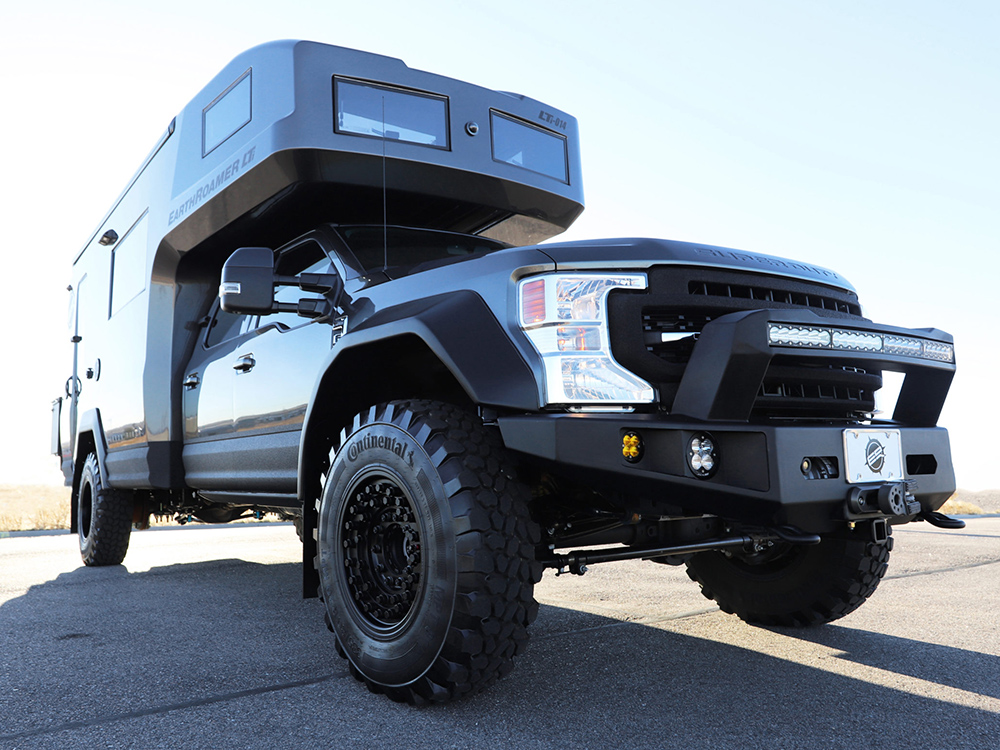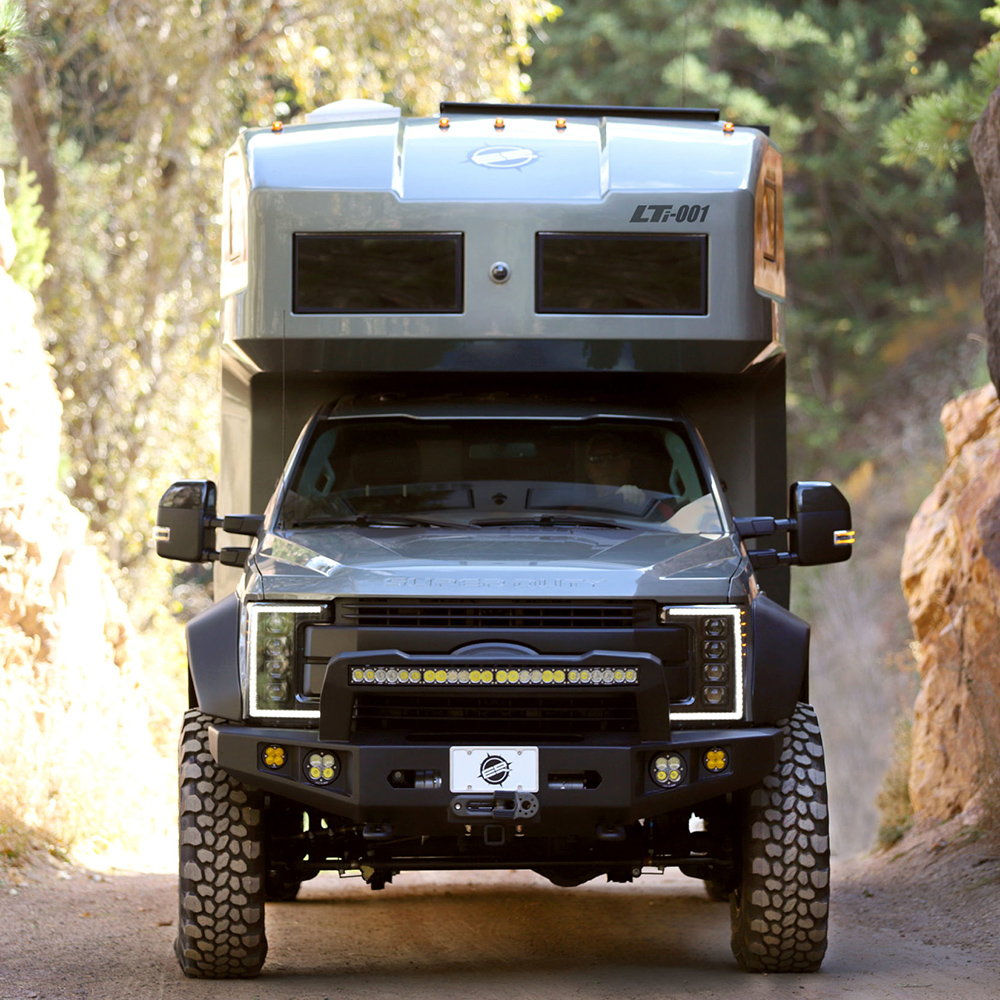 A vehicle is "off-grid" (or off-the-grid) if it is able to provide its passengers decent lodging on the road—without having to rely on outside electricity or water supply. You can call it an expedition vehicle or a camper van or an overlanding truck. Whatever. You get the point.
And as you see in these photos, the accommodations that the LTi provides are so much more than just "decent." It is based on a heavy-duty Ford F-550 4×4 chassis, and it boasts a "vacuum-infused carbon-fiber camper body."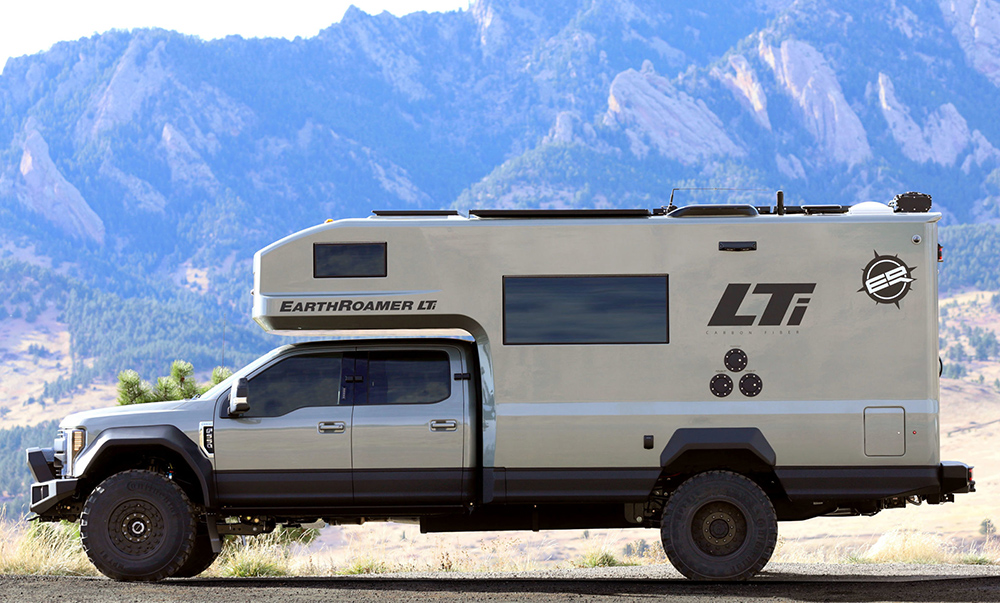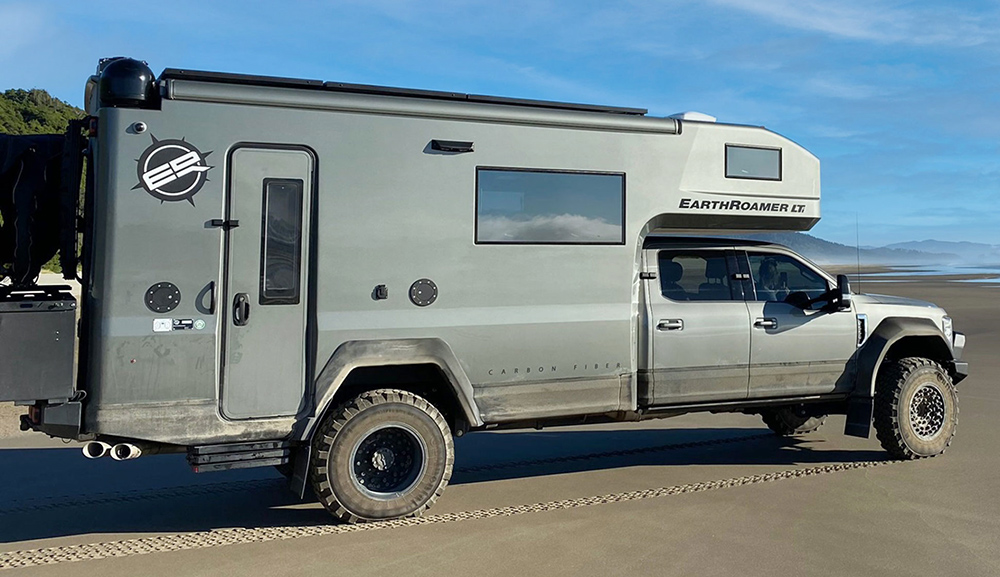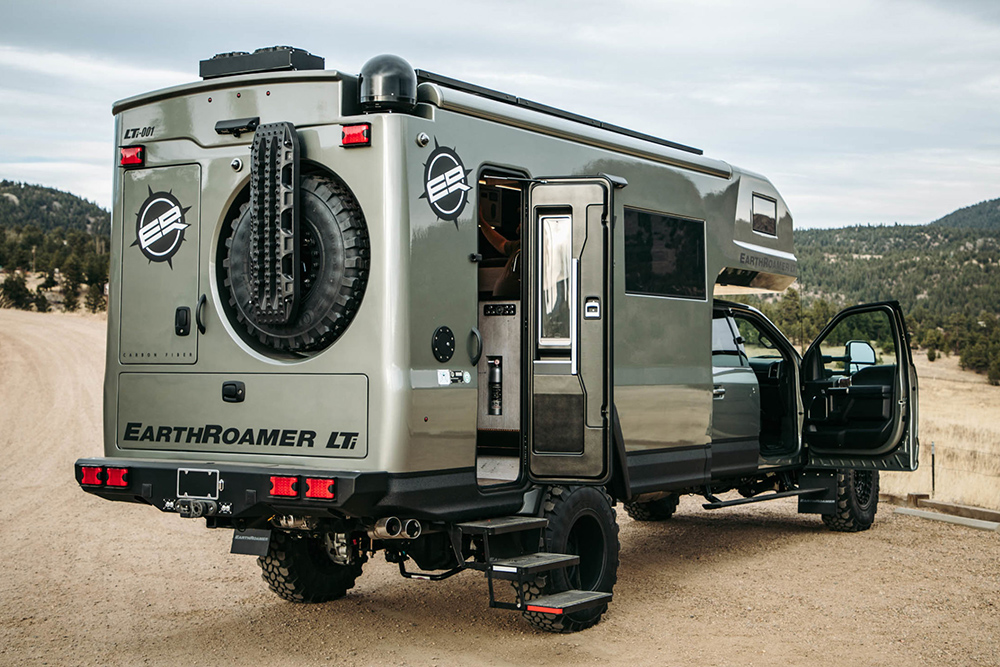 Based on the images of the interior, we are convinced that bunking inside this vehicle beats getting pampered by a five-star hotel. This is "four-season and all-weather capable," with "no noisy generator" disturbing your tropical-forest slumber.
The cabin is energized by 1,320W of solar power from a rooftop solar array, and a 11,000Wh lithium-ion battery bank. And keeping you fresh and clean is 100 gallons of fresh water.
There are sofas, a king-size memory-foam bed, a kitchen, a dining table, and a bathroom. The works.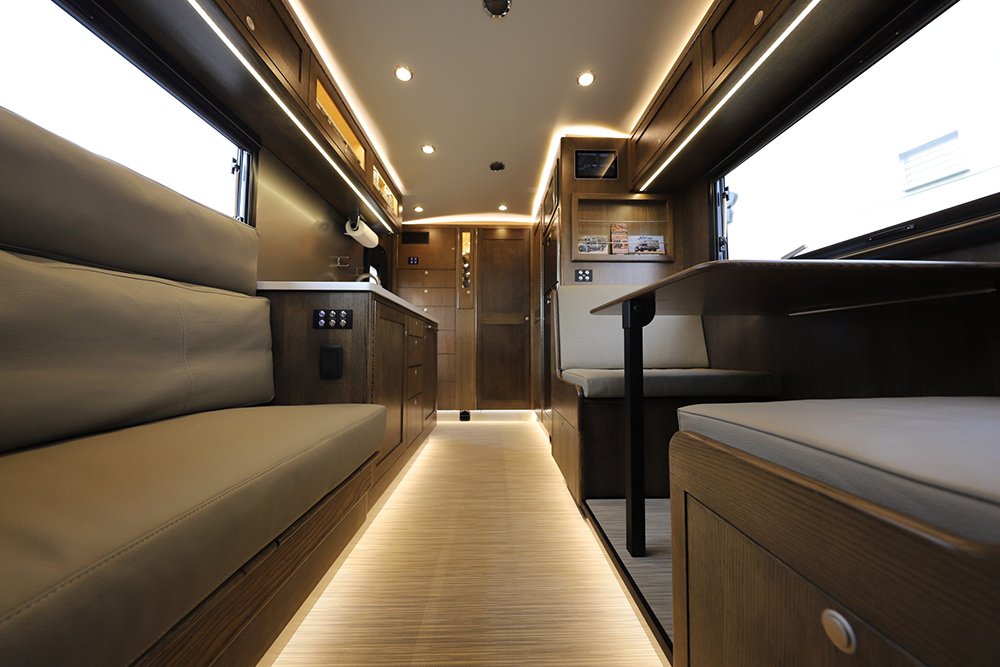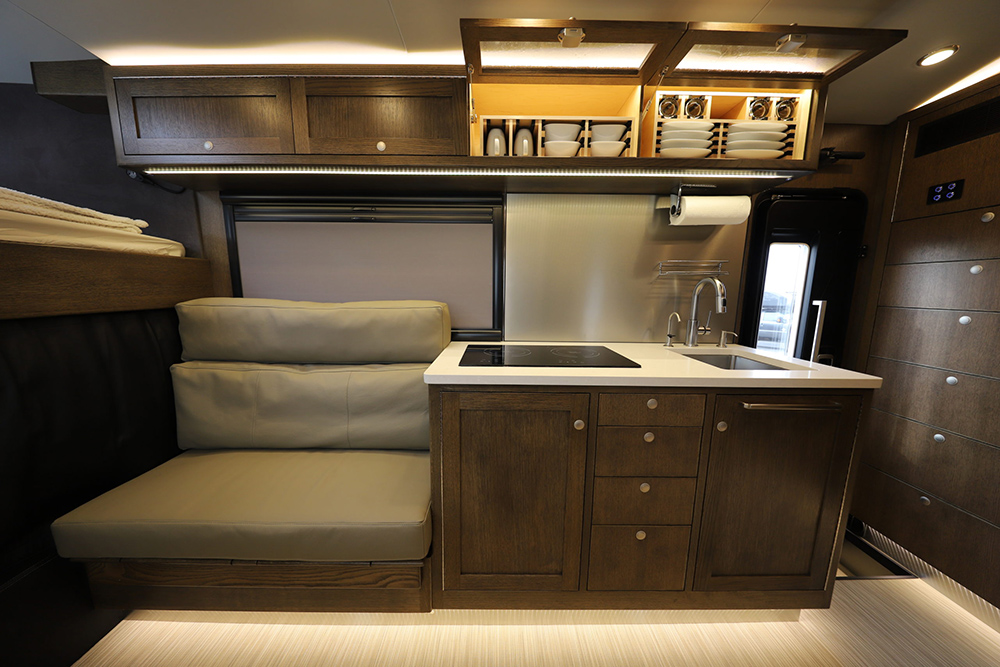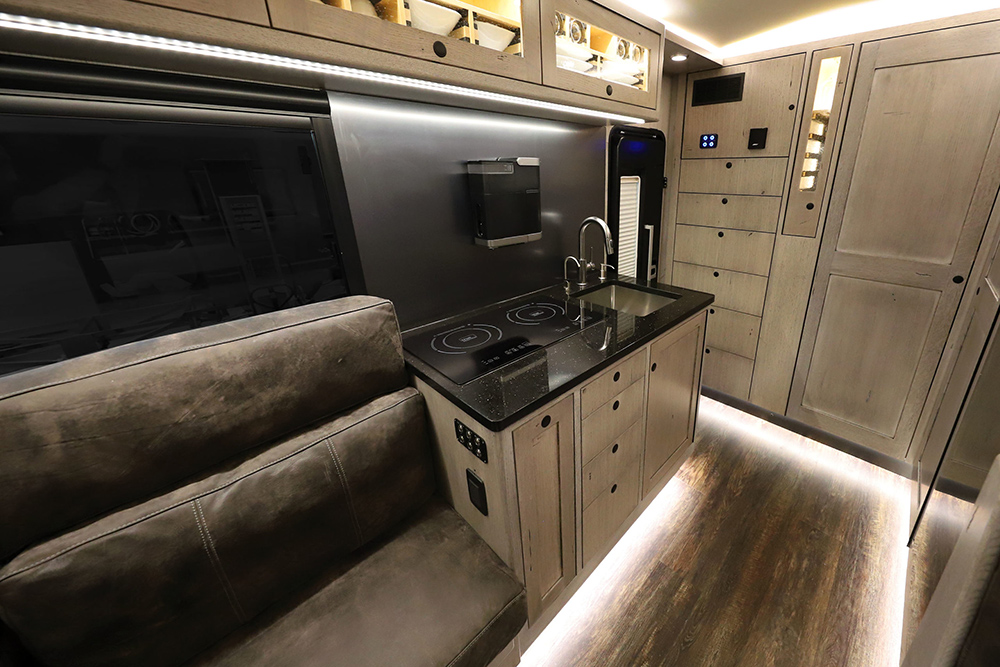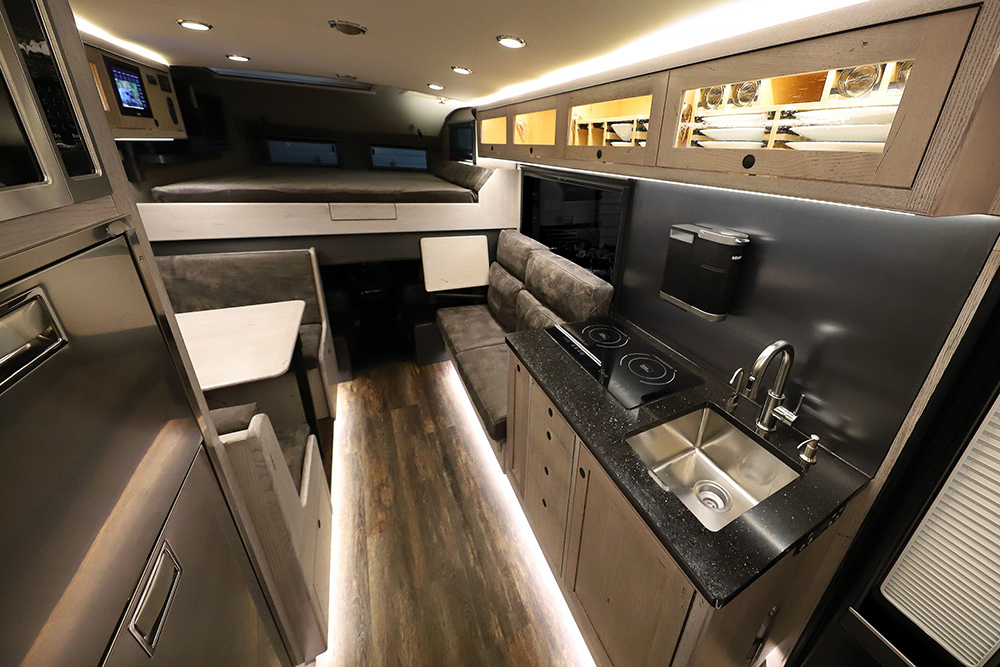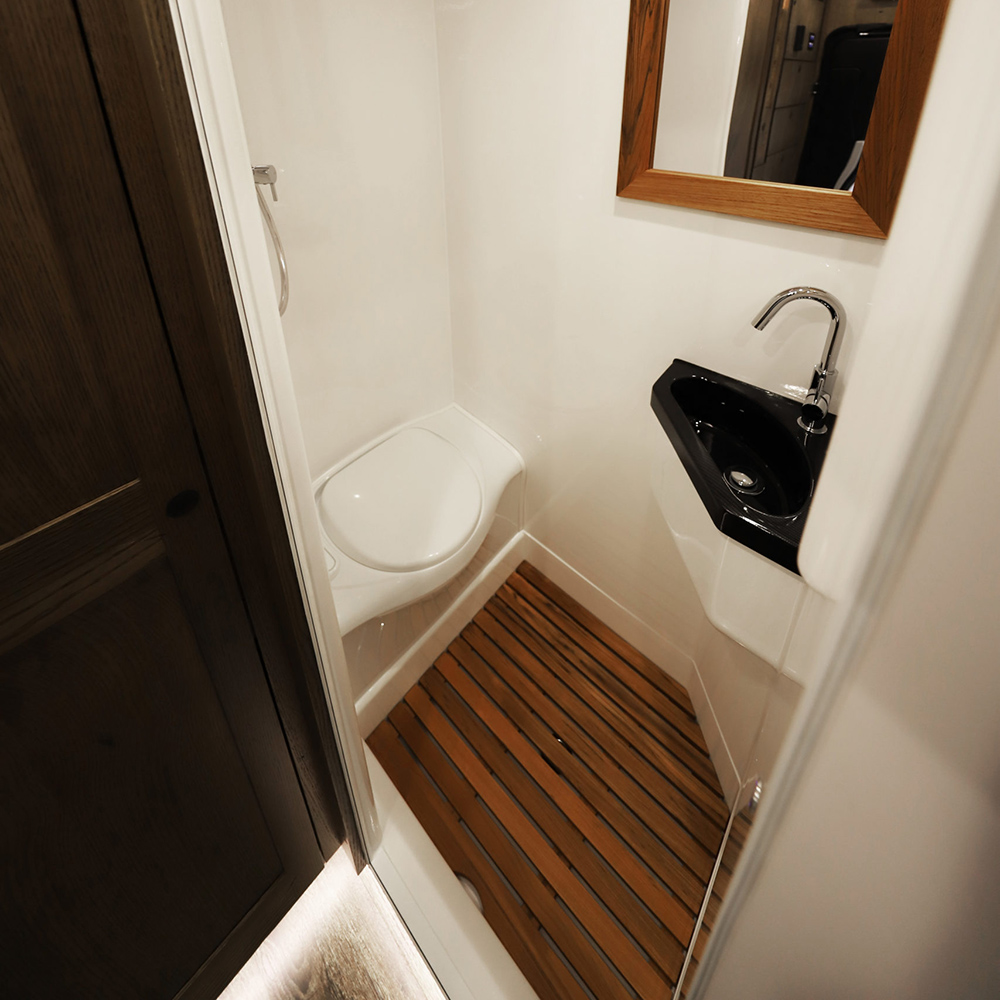 We are tempted to say that a strong Wi-Fi signal would make this off-grid vehicle the perfect road-trip transporter. Then again, where's the thrill in that? Turn off your phone and laptop, and commune with Mother Nature. That's what this rolling beast is designed to help you experience.
If you're interested (and you have the money to own one), send an e-mail to [email protected]. Go out there, live your life, and have some fun.