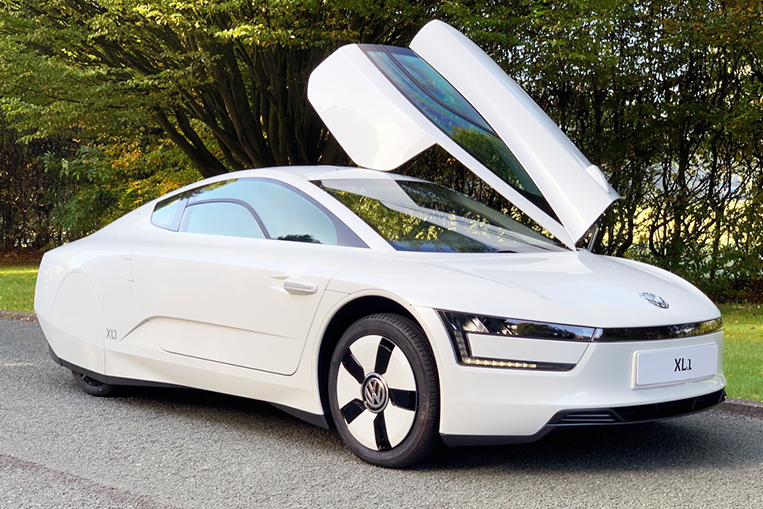 If you're concerned about rising fuel costs, then a rare Volkswagen coming up for auction in the UK might be the perfect car for you. Only 250 production units of the German automaker's XL1 were ever produced, and what you are looking at here may well be the most fuel-efficient production car ever devised. Commonly called the VW "one-liter car," this futuristic-looking planet saver started life as a concept vehicle in the early 2000s. It was designed to cover a distance of 100km on just a single liter of diesel. The final production version, which was available from 2013 onward and only sold in Europe, even managed a figure of 0.9L per 100km. Or 111km/L. No, that's not a typo.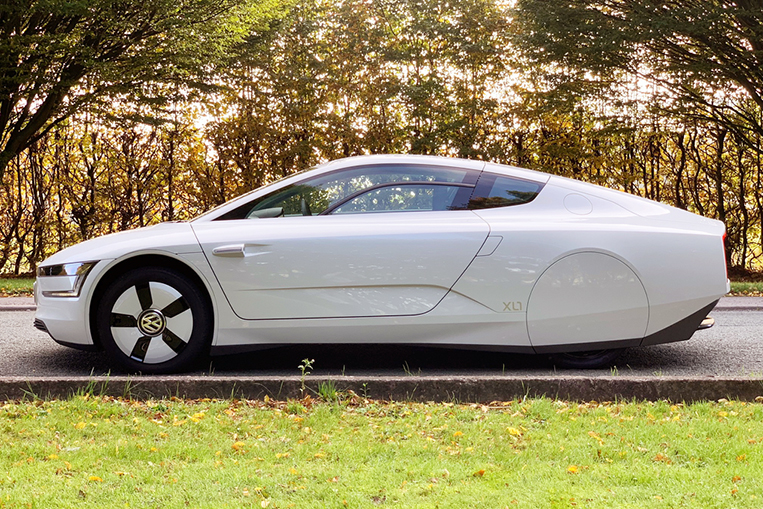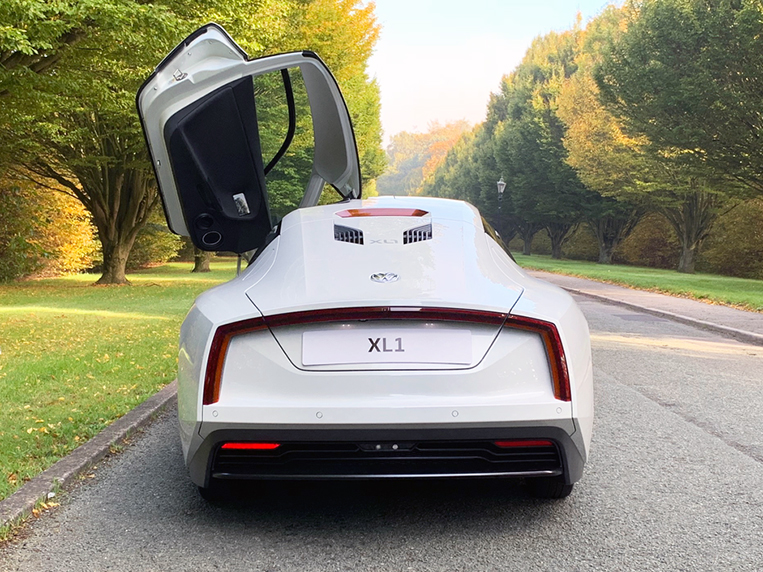 The car achieves this astonishing feat in a number of ways. Firstly, this fuel saver is insanely light. Being made of a proprietary carbon-fiber reinforced polymer and using magnesium for the wheels and aluminum for many other parts, the XL1 has a curb weight of just 795kg. It also uses specially designed low-friction wheel bearings and driveshafts, as well as Michelin tires with super-low rolling resistance. Then there's the design. With a drag coefficient of just 0.189, this Volkswagen slips through the wind easier than pretty much any other car on the road. A 2018 Golf GTI has a drag coefficient of 0.31, while other eco favorites like the Toyota Prius and the Tesla Model 3 come in at 0.24 and 0.21, respectively.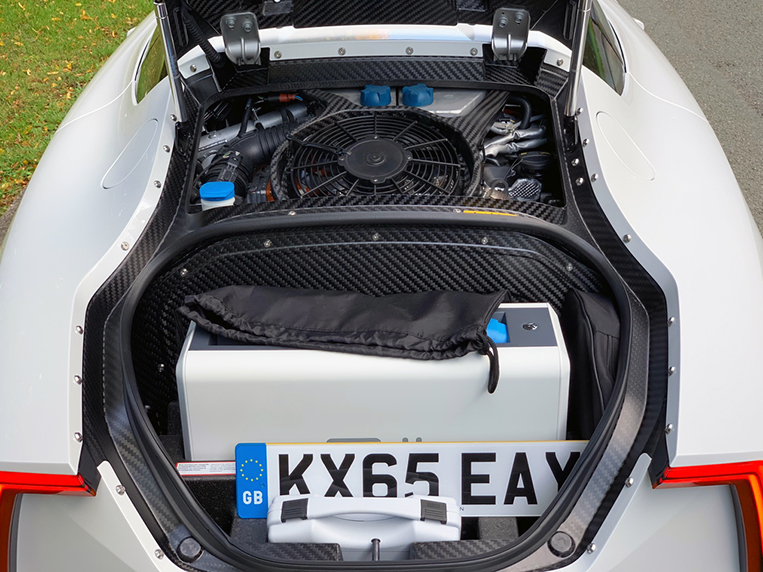 Finally, there's the power setup. The XL1 uses a hybrid arrangement that sees an 800cc, 47hp two-cylinder diesel engine and a 27hp electric motor (supplied with juice by a 5.5kWh lithium-ion battery) working together, with power being sent to the rear wheels via a seven-speed dual-clutch gearbox. If the diesel engine alone was used, the car could still manage 50km/L, but with the electric motor, the fuel mileage improves to 111km/L. While it was definitely cheap to run, buying an XL1 new would have set you back the tidy sum of €111,000 (P6.8 million), making this eco runabout a supercar when it comes to price.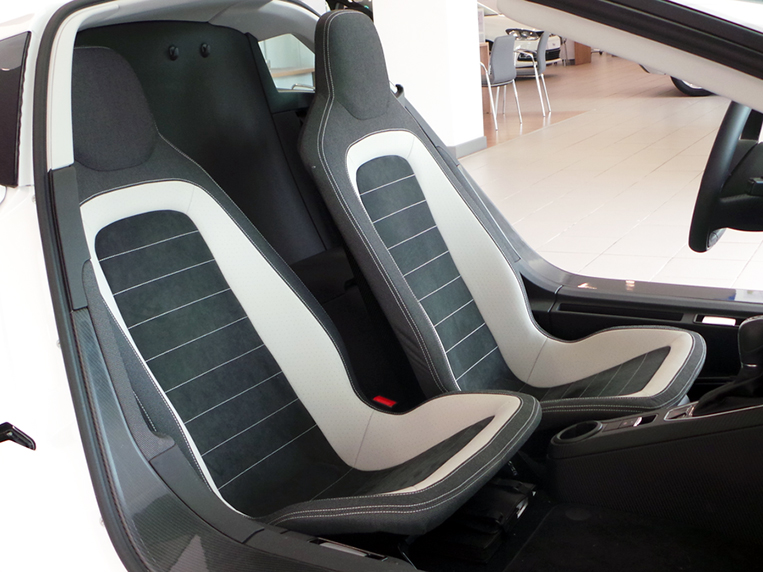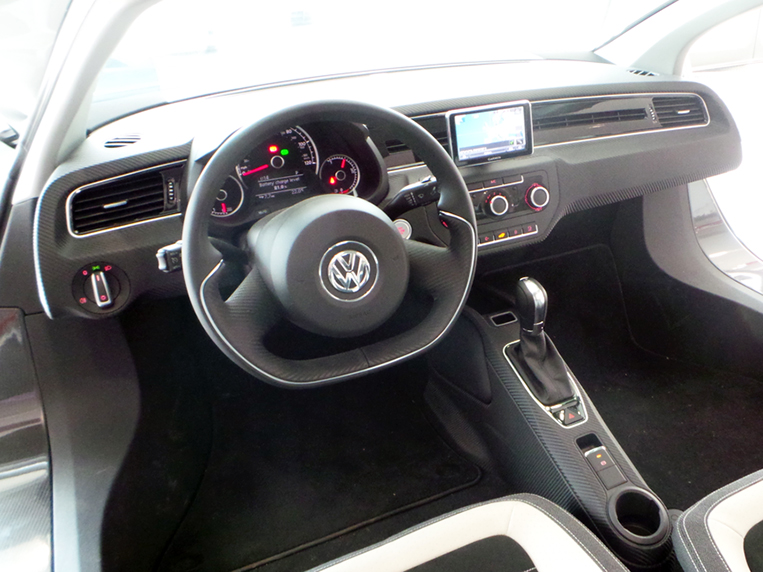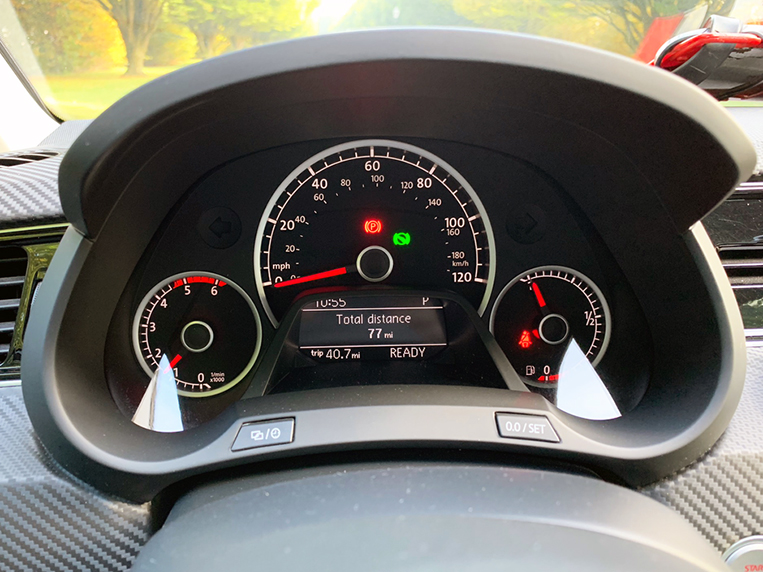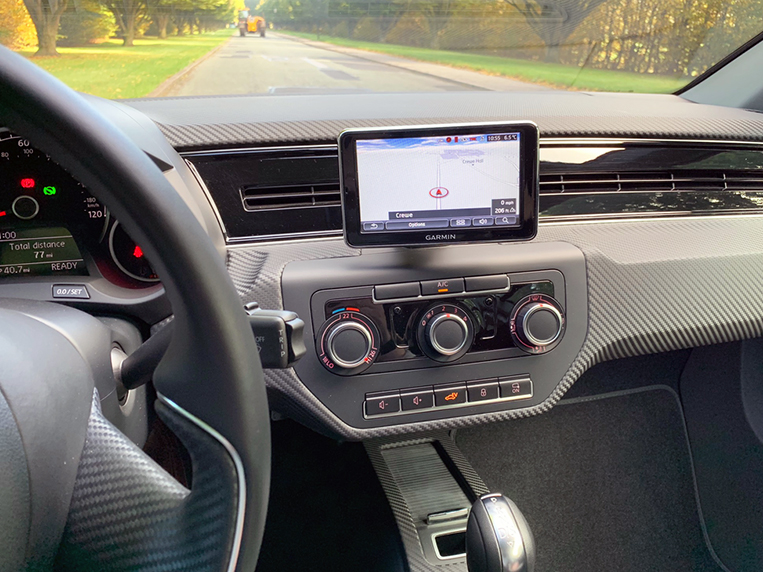 The example coming up for auction is a left-hand-drive unit in Oryx White Pearl. It has traveled just 127km, with the price estimate standing at £95,000 (P6.59 million) to £115,000 (P7.97 million). Seeing that VW was capable of producing such an astonishingly efficient vehicle as far back as 2002 (when then-boss Ferdinand Piëch drove the first road-legal prototype to a shareholder meeting), you have to wonder why the firm didn't go down the electrified route with more resolve. Was it really the public who demanded fuel-guzzling SUVs instead of hyper-efficient models like the XL1? Or was it the car industry itself that kept this trend alive in search of easy money? Whatever the answer, one lucky buyer (or bidder) will soon be able to enjoy this high-tech machine and see his fuel bill cut to almost nothing.
This Volkswagen XL1 will be formally offered by Silverstone Auctions at the 2018 NEC Classic Motor Show Sale on November 10-11 at the National Exhibition Centre in Birmingham.