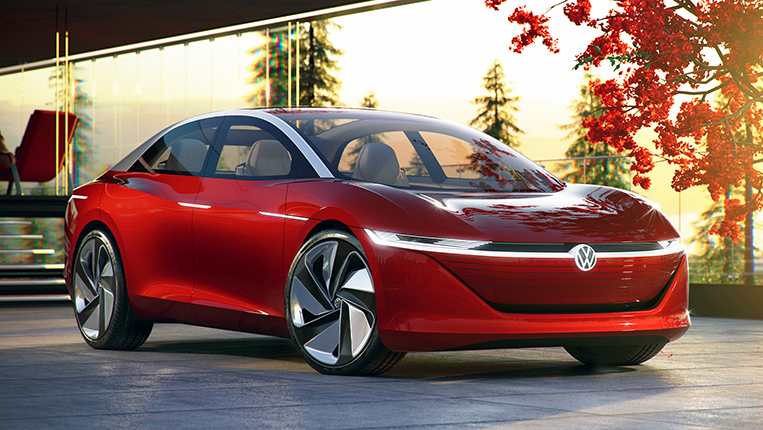 By now, it is common knowledge that German automaker Volkswagen is launching a series of electric vehicles beginning with the ID hatchback in 2020, to be followed by the ID. Buzz minibus and the ID. Crozz crossover. All these models prove that VW sucks at naming its vehicles is dead serious in its plan to move away from environment-damaging fossil-fuel propulsion. Well, who can blame the company for rushing its shift to electrification? It is, after all, still reeling from the diesel emissions scandal of 2015. So much so that the industry joke is that "ID." really stands for "Isn't Diesel."
And now, Volkswagen has unveiled the fourth member of the fleet: the ID. Vizzion sedan. Which is all-electric, all-wheel-drive, fully autonomous and decidedly premium.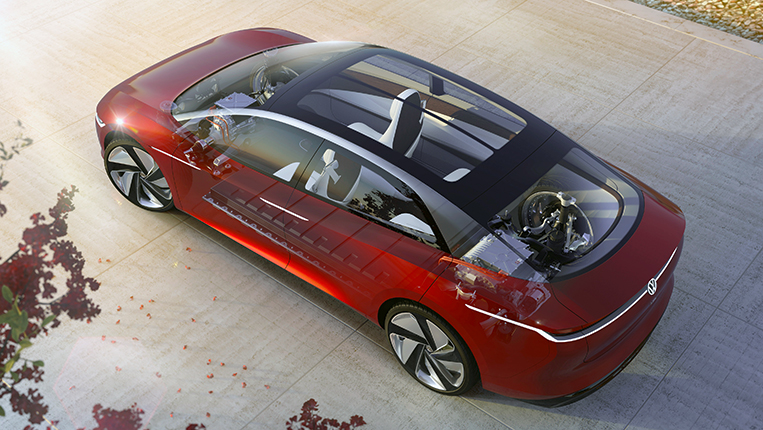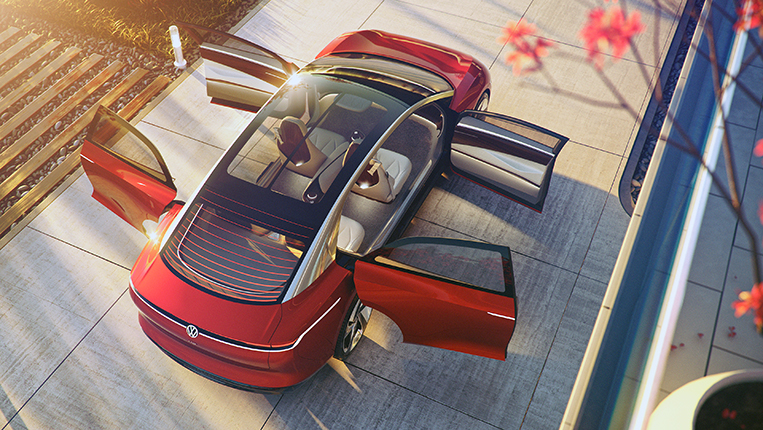 This car is huge. Larger than the current Passat, as a matter of fact. It measures 5,164mm long, 1,948mm wide and 1,506mm tall, and has a wheelbase of 3,099mm. Even the wheels are a humongous 24 inches. Combine these generous dimensions with two pairs of suicide doors, and getting inside might feel like entering a house.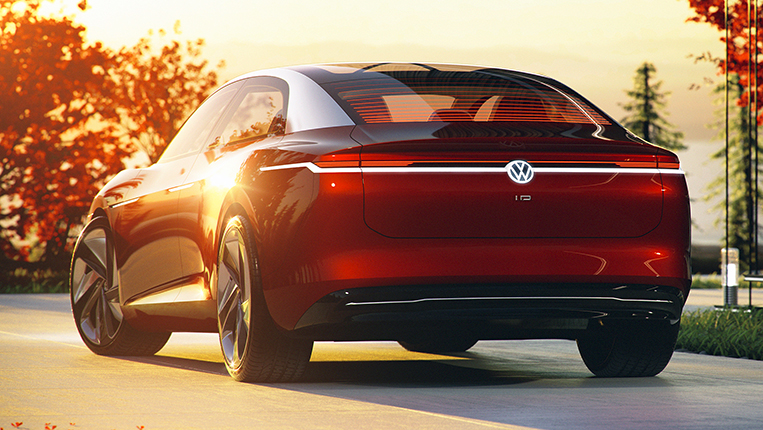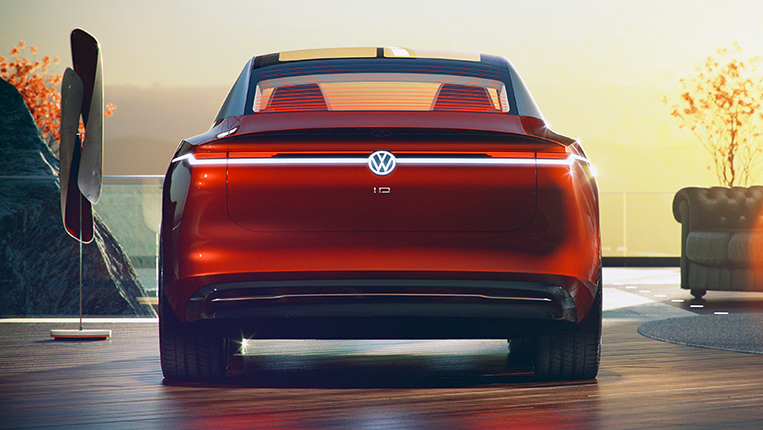 The ID. Vizzion is powered by two electric motors—a 101hp coaxial drive in front and a 201hp motor at the back—that pack a total system output of 302hp. A 111kWh lithium-ion battery stores enough charge to give the car a driving range of about 665km.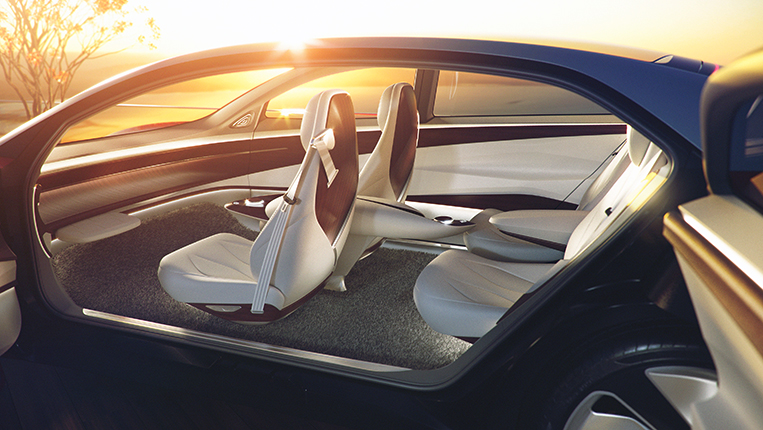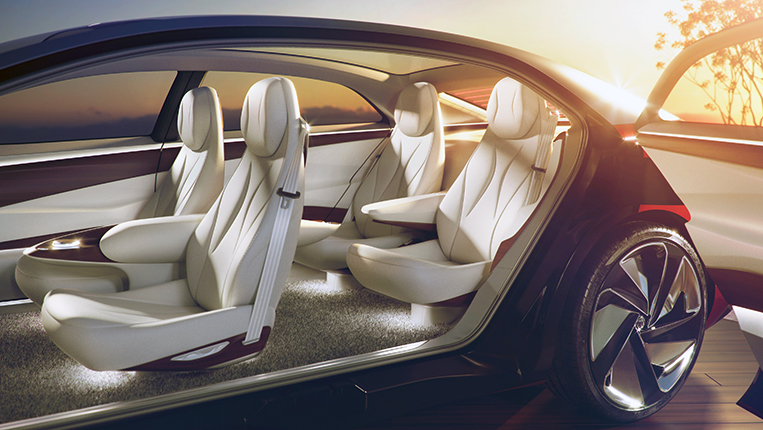 But never mind the oversupply of inches in this electric sedan's proportions, or even its emission-free power source. The ID. Vizzion is most remarkable for having artificial intelligence as well as Level 5 autonomy. Hence the absence of a steering wheel in the cockpit (if you can still call it a cockpit). The car's "digital chauffeur" will happily take you to your destination—no need to fiddle with the Waze app on your smartphone.
There are also no conventional controls on the dashboard. In-car functions are activated via gesture and voice control. There's a prominent rotary control located on the center console, in case passengers still hanker for the old way of manipulating vehicle settings.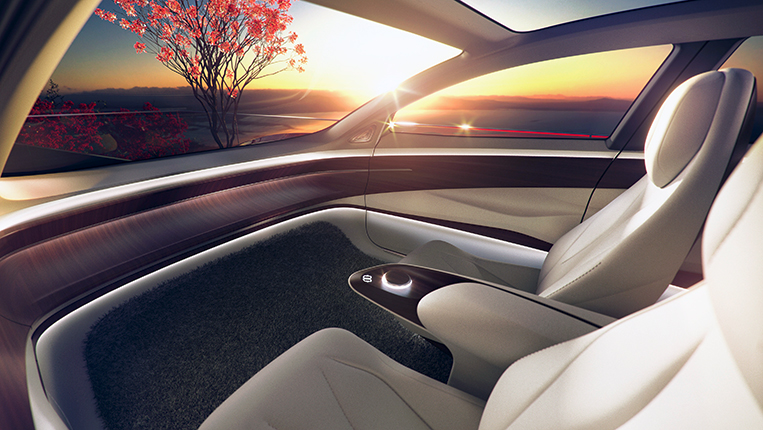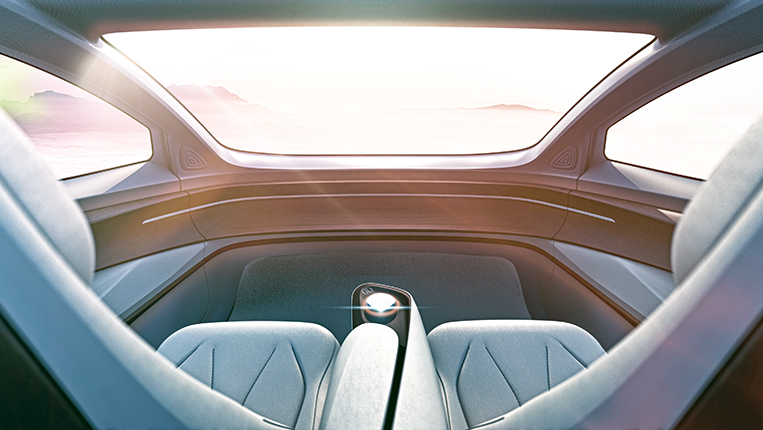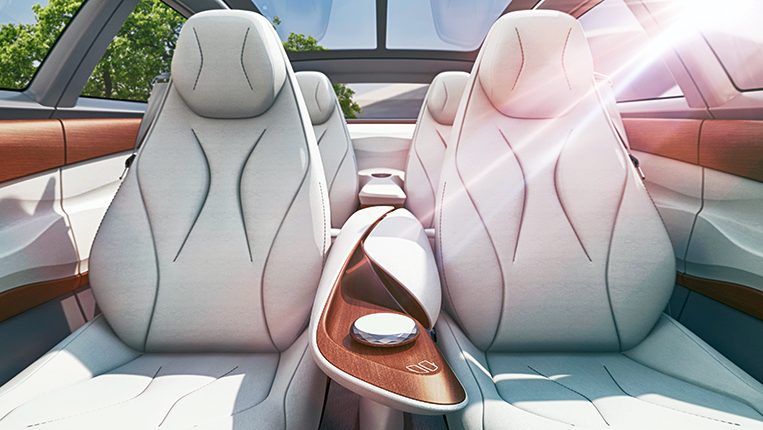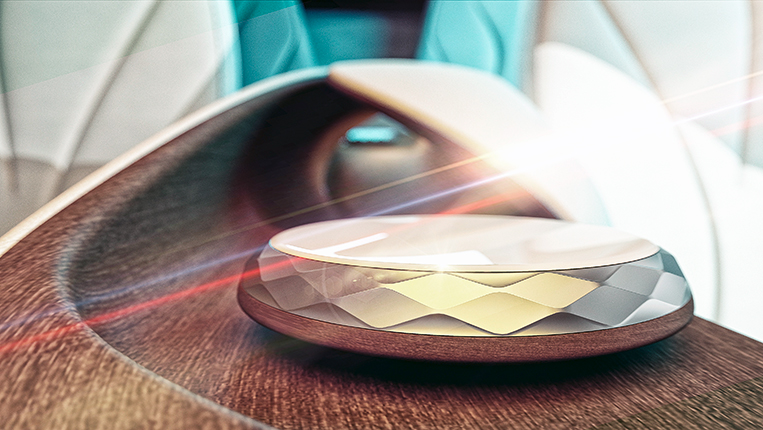 The ID. Vizzion is the latest indication that Volkswagen is just dying to erase the stigma of its diesel debacle. Like its rival manufacturers, it can't wait to roll out its new generation of electric vehicles. And the world can't wait to ride them.