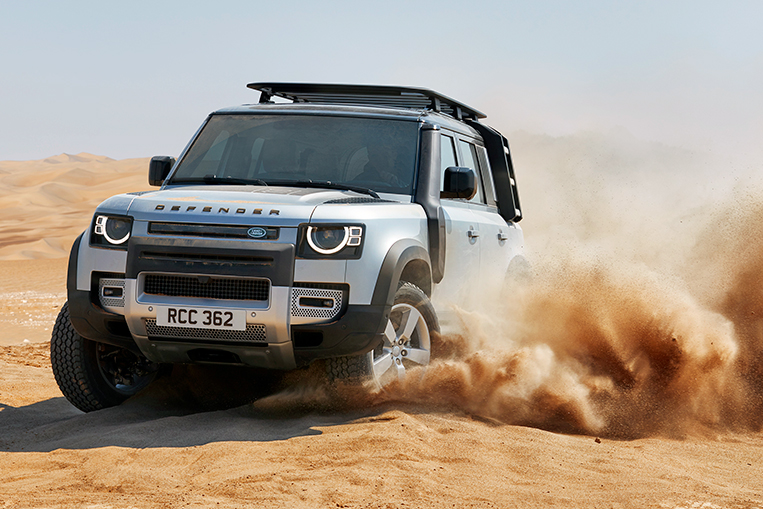 The Land Rover Defender is one of the most iconic vehicles in automotive history. You immediately recognize it when you see one on the road. But even legends need to evolve with the times, and the Defender is no different. Just as the Volkswagen Beetle got its chance at a rebirth, the time-tested SUV has undergone a similar process with the arrival of a new-generation model.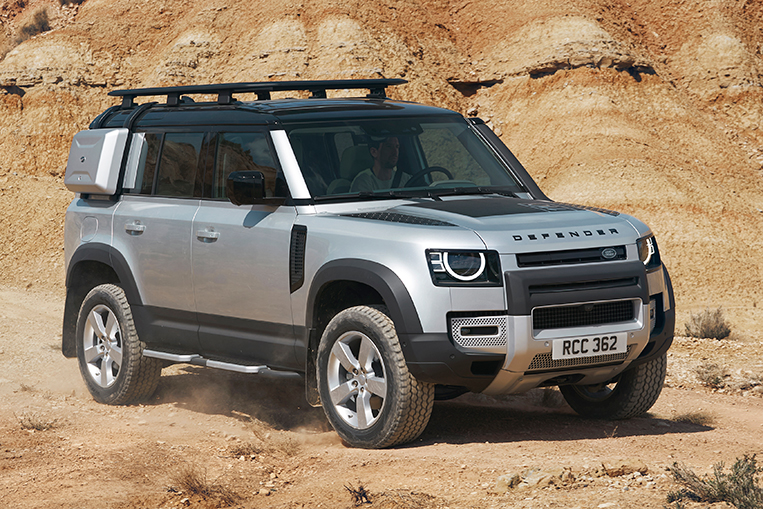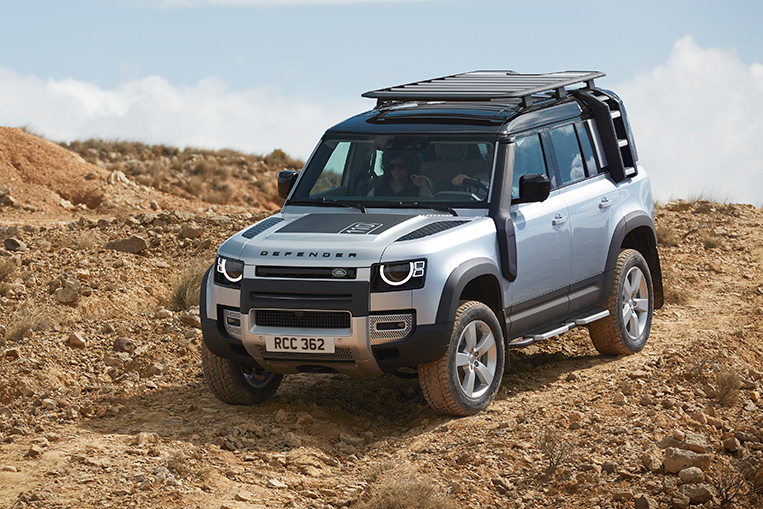 A few months ago, we saw photographs of the camouflaged vehicle going through rigorous off-road tests. Now, we can lay our eyes on the all-new Defender sans the body wrap. Presented at the Frankfurt Motor Show are the five-door Defender 110 (shown here) and the three-door Defender 90.
A highlight of the vehicles is Land Rover's new D7x architecture that features lightweight aluminum monocoque construction. The manufacturer claims this is the "stiffest body structure the brand has ever produced." By the automaker's estimate, the new Defender's body is "three times stiffer" than the usual body-on-frame design.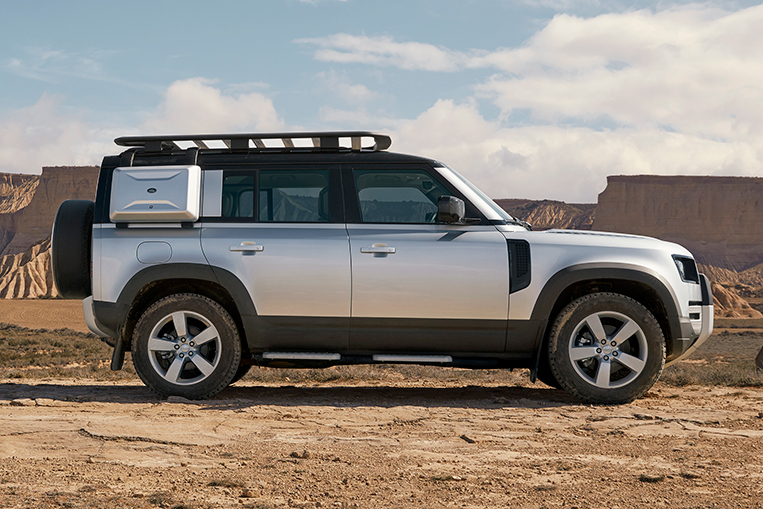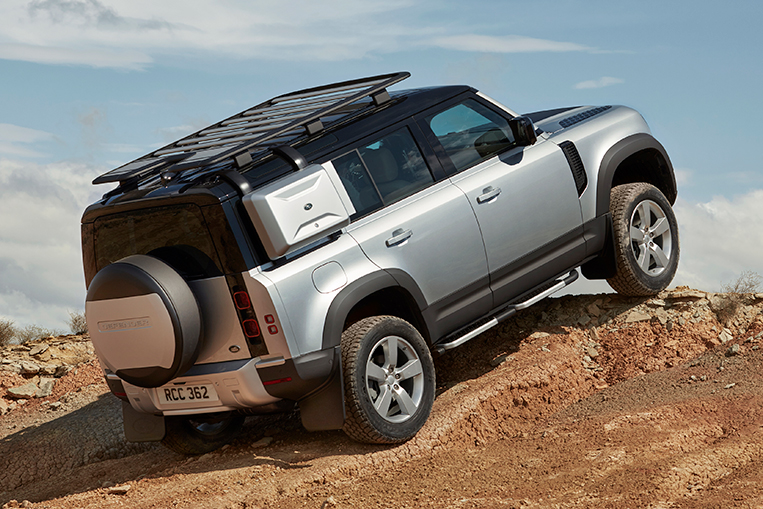 The all-new Defender comes standard with permanent all-wheel drive, twin-speed automatic transmission and center differential. Propulsion comes from several power options: gasoline, engine, mild hybrid and plug-in hybrid.
The Defender 110 reportedly has a maximum payload of 900kg, a maximum towing capability of 3,720kg and a maximum static roof load of 300kg.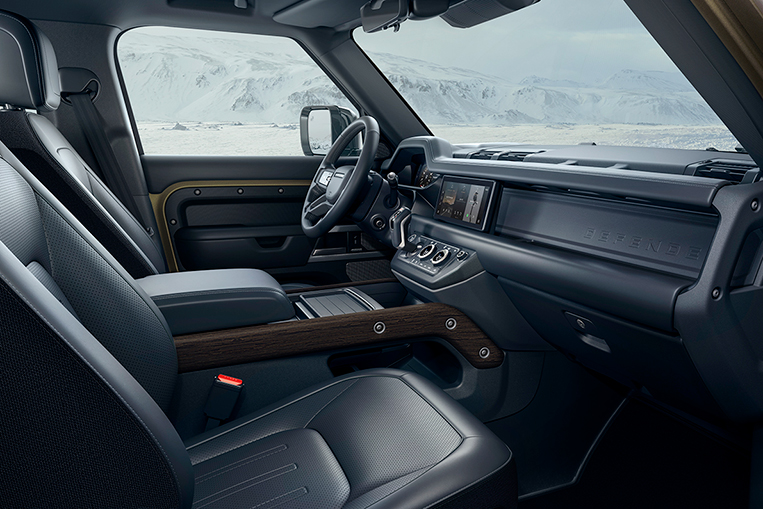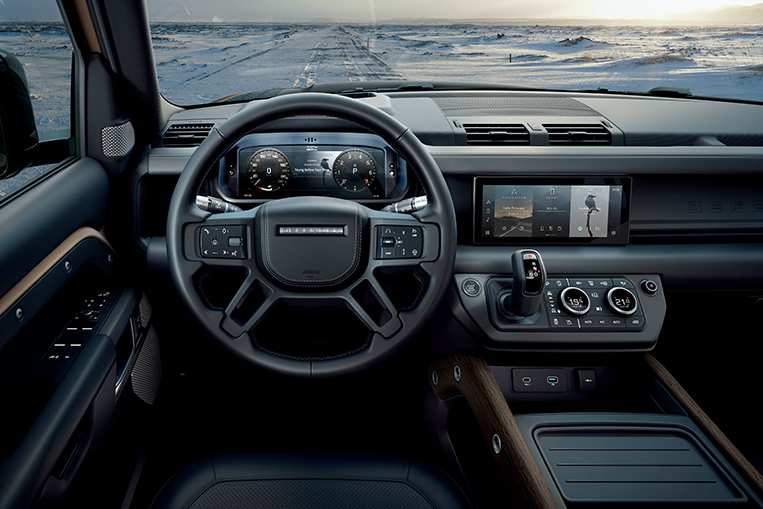 Of course, the chief talking point about the modern Defender is its exterior design. Land Rover chief design officer Gerry McGovern explains it this way: "The new Defender is respectful of its past but is not harnessed by it. This is a new Defender for a new age." For sure, the styling will elicit different reactions from different people—likely positive ones from millennials and probably negative ones from purists.
"It's not visually pleasing," Land Rover Club of the Philippines president Robby Consunji tells us. "It won't win a design award. But its tech sounds impressive. Its all-terrain abilities will determine my vote."
Well, at least this version looks better than the Defender Concept 100 from 2011. That one strayed a little too far from the original's boxy appearance.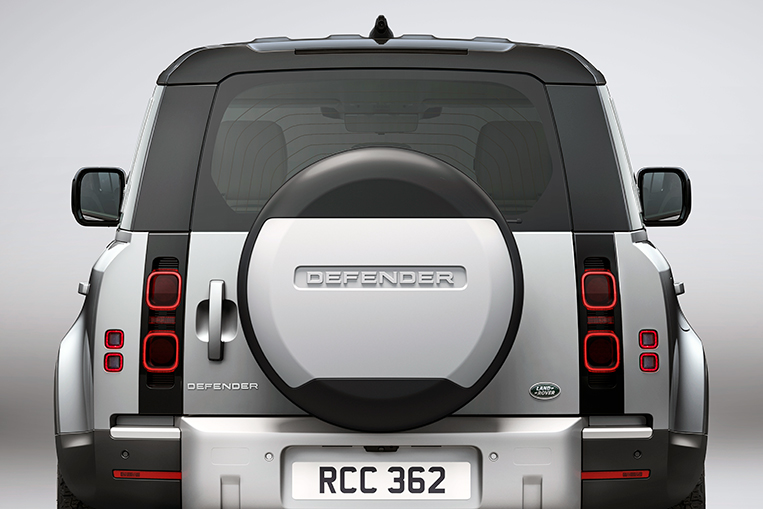 In the UK, the Defender 110 will have a starting price of £45,240 (P2.9 million), while the Defender 90 will go for £40,000 (P2.6 million)—both excluding VAT. As always, you can expect these figures to be significantly higher once these vehicles arrive on our shores.
How do you find the new Land Rover Defender?