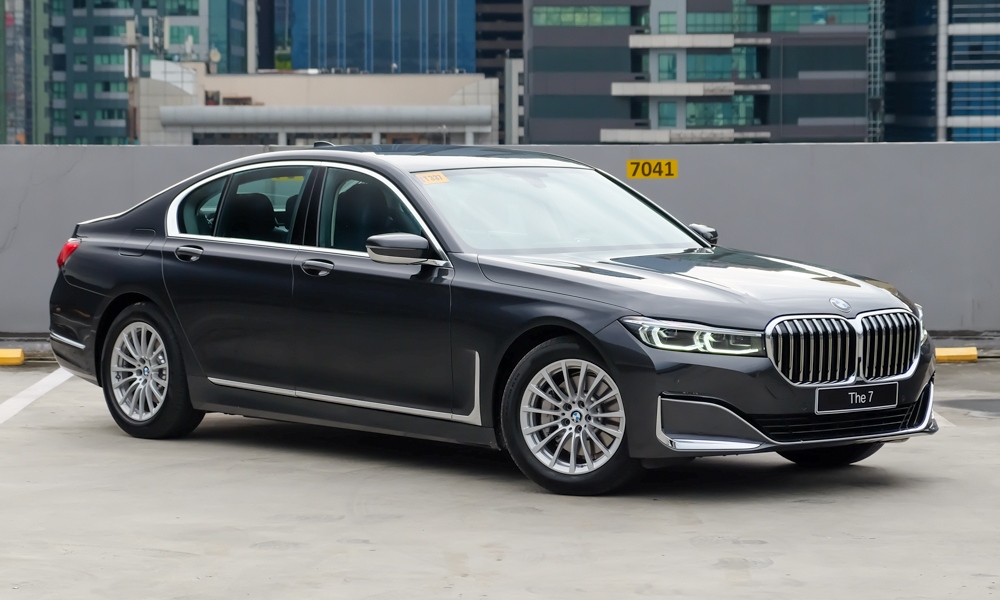 BMW's flagship model, the G11 (short wheelbase) and G12 (long wheelbase) 7-Series just had a major update for the model year 2020. Though our market lags behind the rest of the world by over a year (thanks mostly to COVID-19 and global production allocations), its entrance heralds an important milestone in the segment. For once, a German-made (in BMW's Dingolfing factory) technological tour de force significantly undercuts all its main rivals by roughly two million pesos, making it the most affordable in this stratified segment.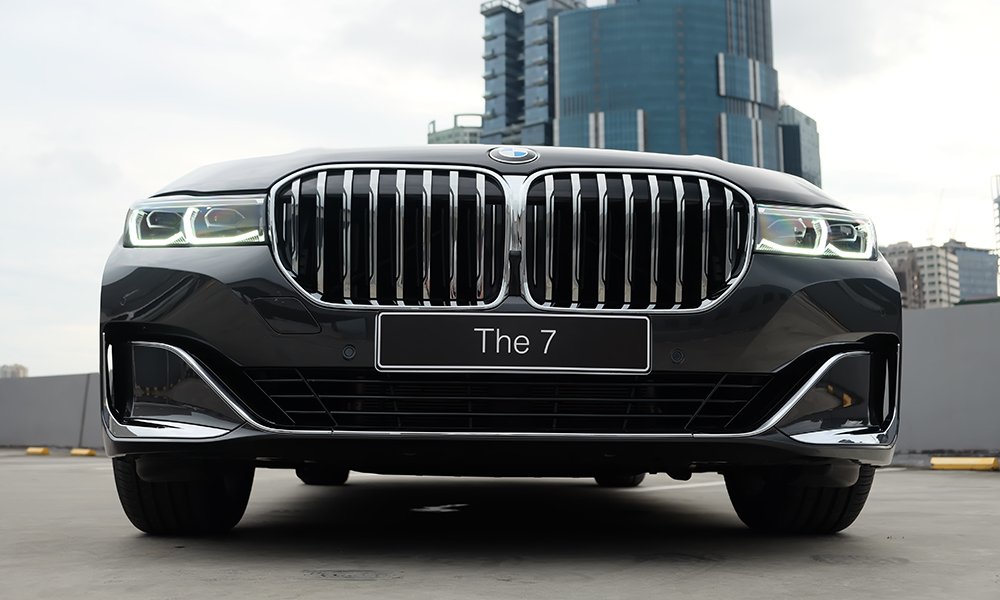 Ramon S. Ang, chairman of SMC Asia Car Distributors (BMW Philippines) and head honcho of the San Miguel Group of Companies, personally signed off the equipment list for our market's 7-Series. He took possession of this very car I am using and drove it extensively, logging around 300km of arduous testing on local roads and gave it his seal of approval. If the very discerning and demanding head of the country's largest conglomerate—himself a car nut with a substantial collection of exotic automobiles—says the 7-Series is good, it most likely is.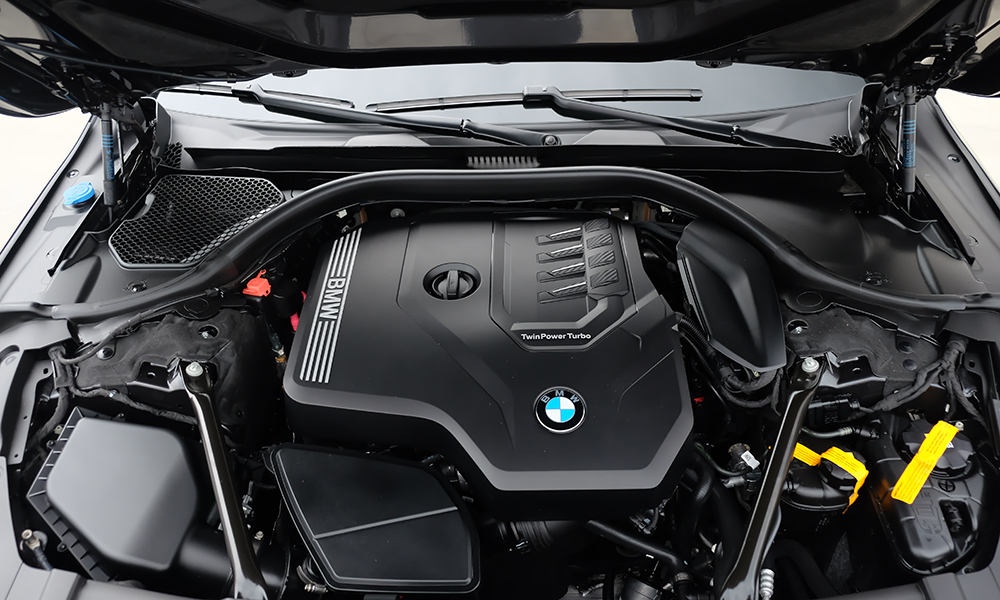 Purists moan about the 730i's tiny heart, itself the biggest sticking point about the 7-Series to fans and critics alike. BMW's B48 engine powers the 730i. It is a 2.0-liter gasoline direct injected 16-valve twin cam lump that produces 261hp and 400Nm thanks to turbocharging. This is backed up by a five-year, 160,000km bumper-to-bumper warranty, which is also best-in-class, a subtle display of Munich's confidence in their engineering versus its rivals who offer less coverage. Drive is transferred to the rear wheels via the ubiquitous and bulletproof ZF eight-speed automatic transmission. Of course, there is that massive kidney grille everyone likes to make fun of. It is roughly 40% bigger than its predecessor but truthfully looks proportioned to the rest of the car.
The chassis is also a Teutonic masterpiece: BMW's Carbon Core technology is utilized in the passenger cell, lowering the chassis' overall weight by 40kg versus conventional metals like steel or aluminum. It is significantly stiffer which makes it safer, improves handling and reduces NVH.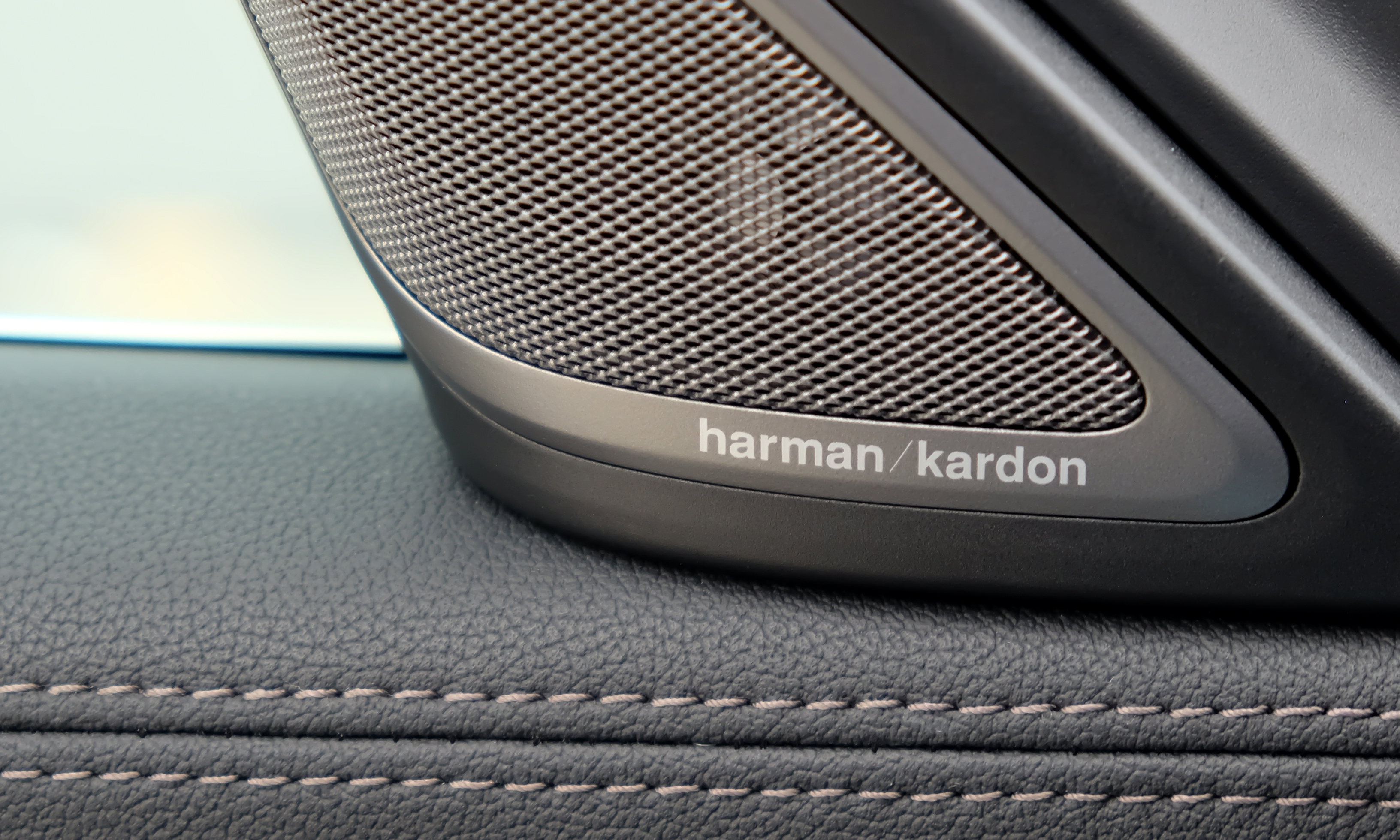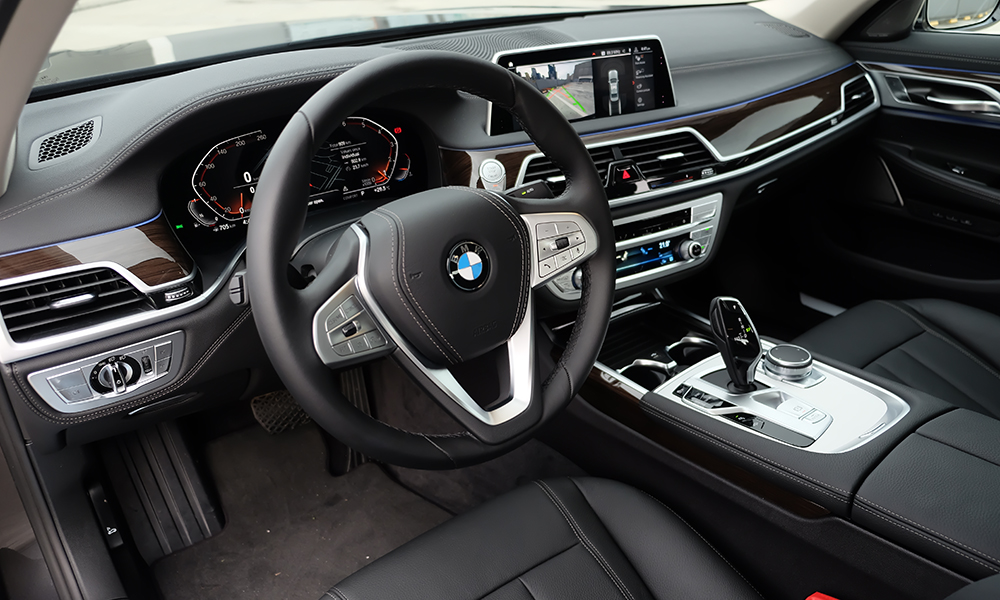 As befits the flagship, the 730i is packed with tech toys. A configurable 12.3-inch LCD display replaces the traditional instrument cluster for drivers, and a 10.25-inch screen handles the iDrive 7.0 infotainment system with updated graphics and features. Apple CarPlay and Android Auto are standard, as well as a rear camera and sonar parking sensors all around. This is all bundled together with BMW's Live Cockpit Professional which responds to gesture controls to adjust and change infotainment settings. For example, certain movements of your hand and wrist in front of the infotainment screen adjusts the volume, switches music tracks, and so on. There is also the semi-autonomous park-assist and a foot-activated trunk popper when your hands are full. Of course, everything is covered in plush Dakota Gray leather, and rear passengers also get soft pillows attached to the headrests.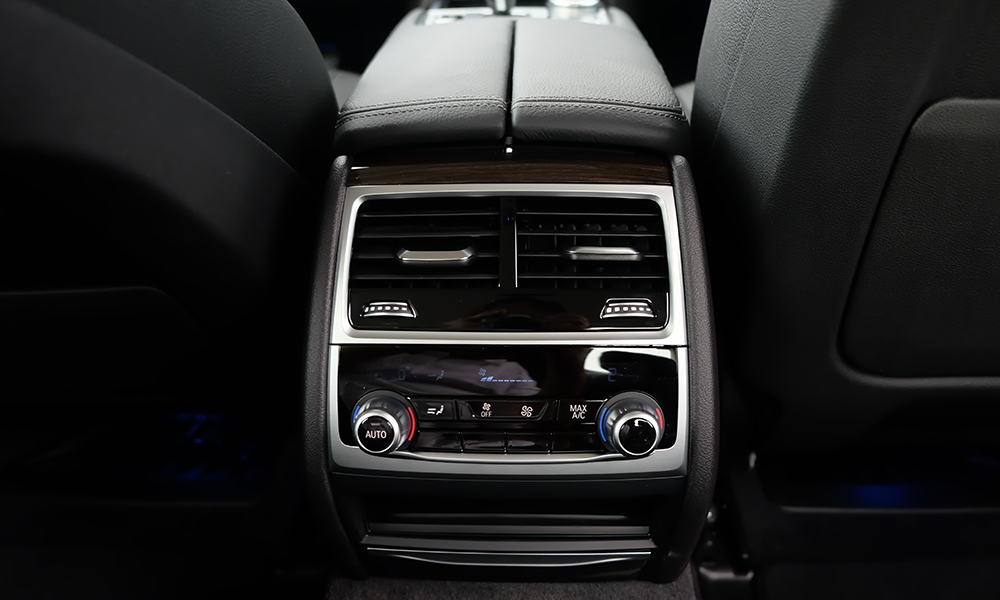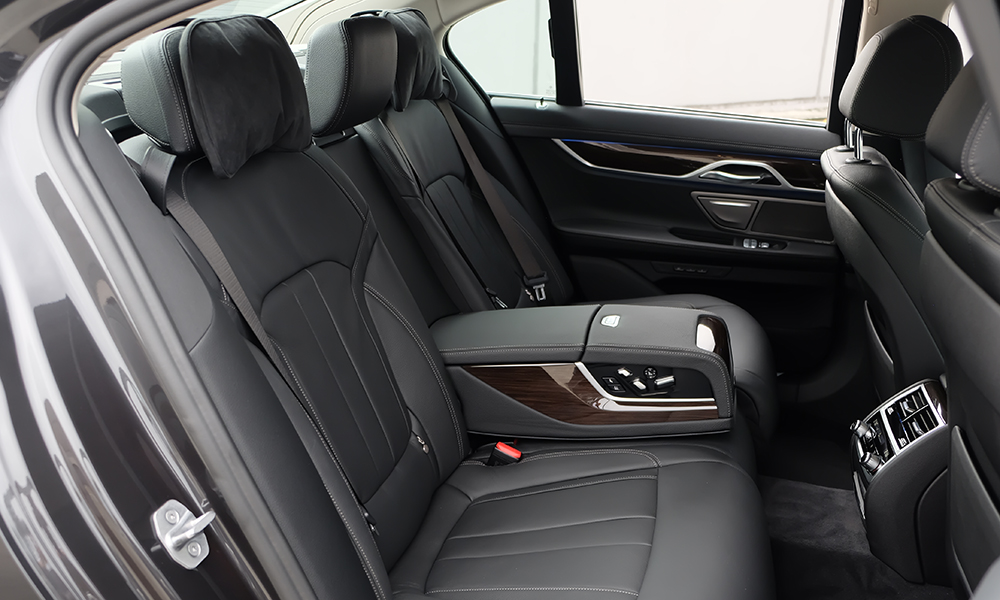 Ride comfort from the standard air suspension is impressive, with a raised 'lift' mode for traversing bad roads and steep ramps. The 7-Series stole the playbook of its corporate sibling, Rolls-Royce. The car effortlessly irons out road imperfections. The smallish 18-inch wheels with chunky sidewalls sacrifice some bling for blissful serenity. And if you are stuck in traffic, the Harman Kardon surround sound system plays very clear, soft yet crisp tunes that help you forget the outside world, with the cabin cancelling out all outside noise. Seated in the back? A quad-zone climate control panel is in the rear, coupled with vanity shades and reclining chairs that allow you to snooze and arrive at your destination feeling fresh. And just to drive home the point that this is a high quality automobile, the vacuum locking doors feel satisfyingly heavy like a Swiss tourbillon watch on your wrist.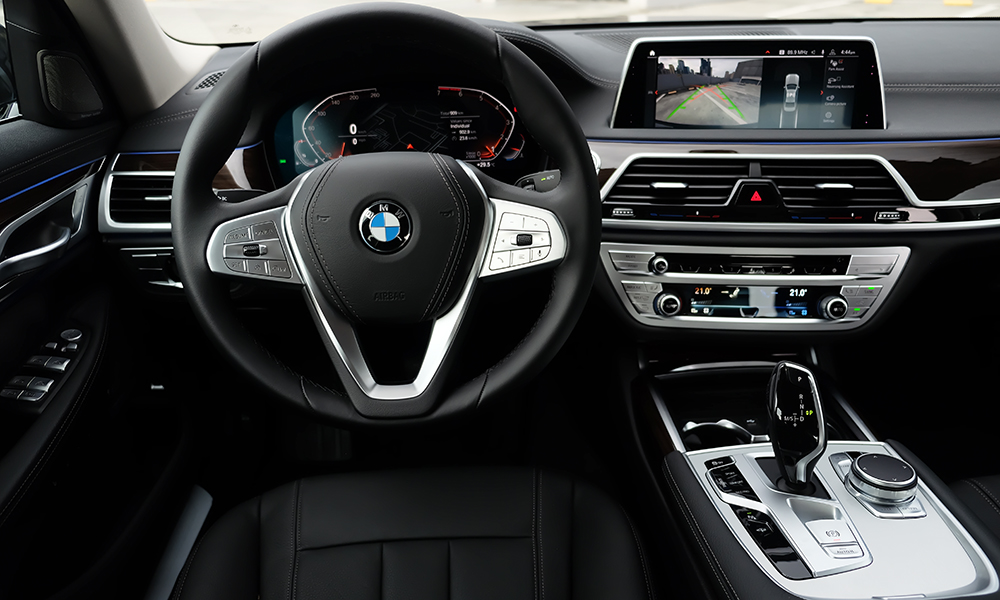 As is any BMW, the 730i is a keen driving partner. The transmission helps maximize the B48's power band, downshifting seamlessly to propel the vehicle at a surprisingly alarming rate. It is so smooth, so refined, and so responsive that any doubts about a four-cylinder being a capable powerplant for the flagship model vanishes. If anyone got in and drove it without knowing what is under the hood, they'd quickly assume it's at least a sensible six-pot as BMW does indeed make some of the best in-line-six engines in the world. It pulls hard and clean all the way to redline, the engine and transmission together with the suspension firming up in Sport mode and transforming the 730i from a mild-mannered, well-behaved sedan to a veritable Q-ship. Going for a drive in the dark? BMW Adaptive LED headlights cast a perfect view of the road ahead, automatically switching between low and high beams as necessary and activating cornering lights depending on your steering input.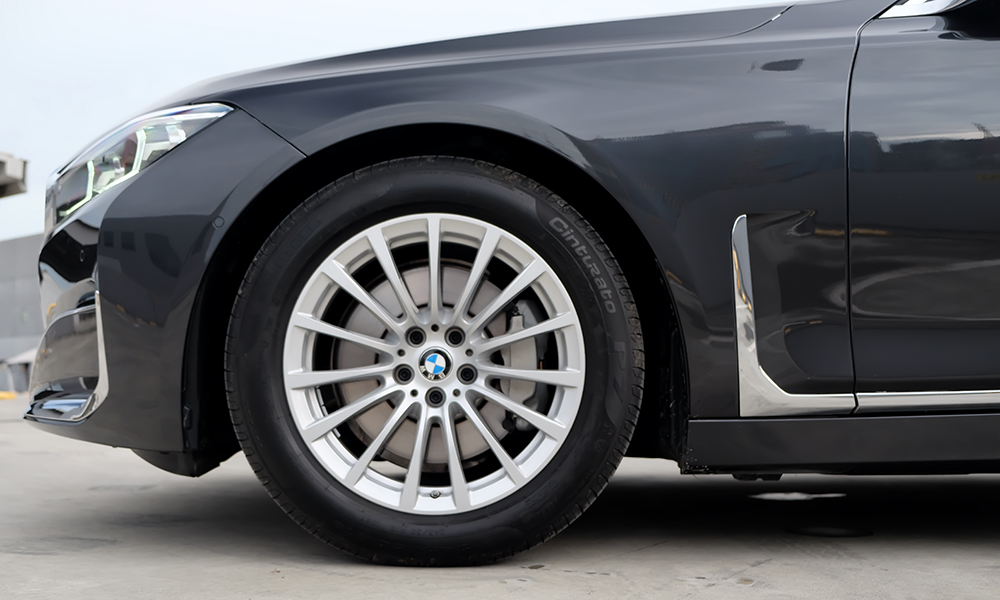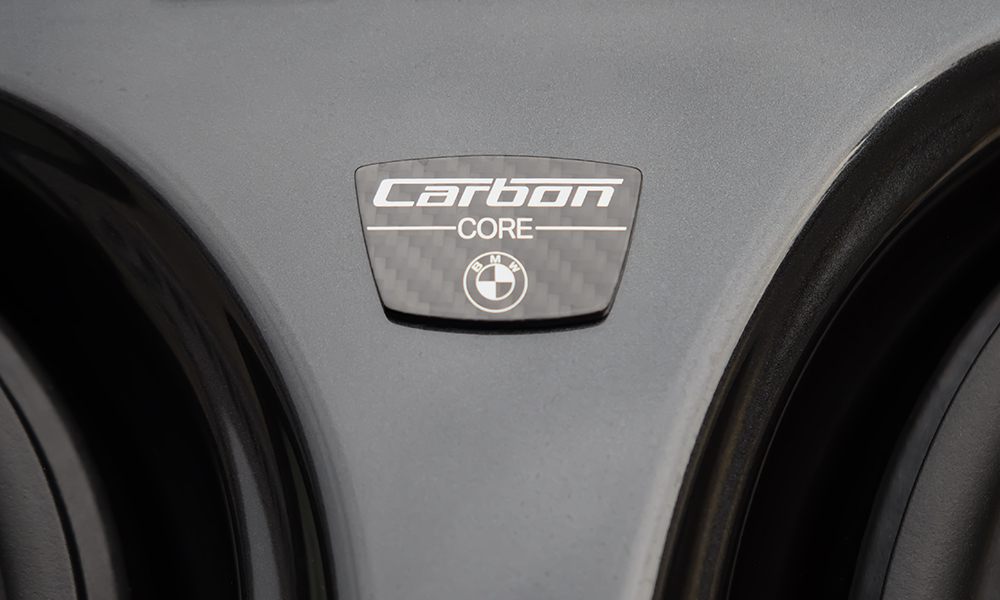 The plush suspension does not translate to wallowy performance on winding roads. Body roll is still there, but the 730i does have minimal chassis squatting and nosediving, even in Comfort or Eco Pro drive modes. The 50:50 weight distribution is well received here, and the small and light alloy block up front means the car is not nose-heavy, allowing it to flow between sweeping corners & sharp curves with confidence. The steering wheel is perfectly aligned with your shoulders and offers that trademark BMW feel of accuracy and sensitivity without being nervous despite the light effort required, making the 730i a comfortable highway cruiser.
Like the engine, the four-piston front and single-piston rear brake calipers are fit for a proper sports sedan, providing immense stopping power when you stand on them. They feel a tad over-assisted on tip-in, but have good feel and progression, giving you confidence to attack corners and brake late right before the apex.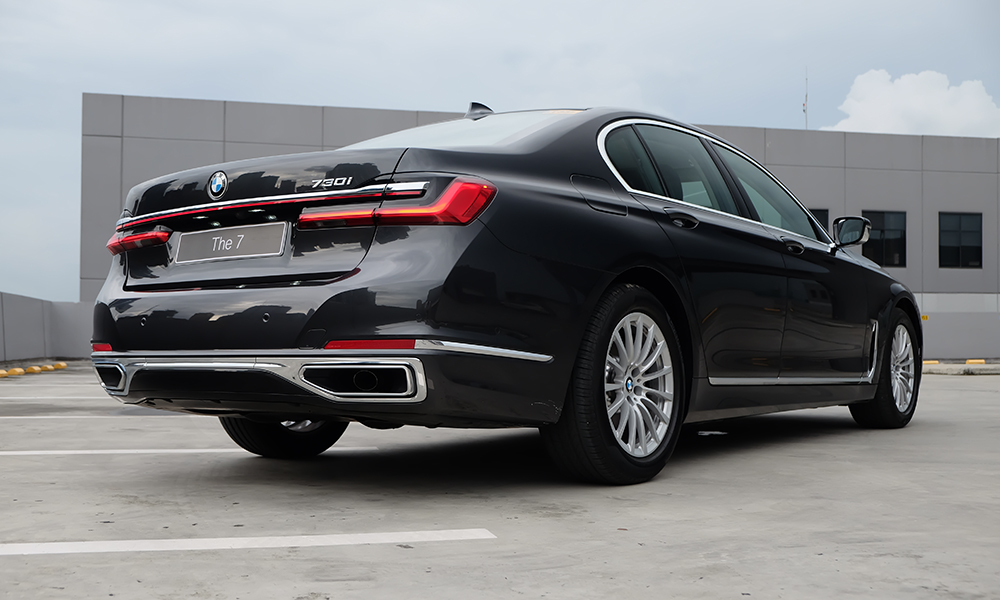 Despite the small engine, the 730i has the heart of a true Bavarian champ, ready to mix it up with cars that have bigger displacements. It drives well, looks good, is feature-packed and crucially, feels like a proper BMW in today's environmentally friendly and emissions-conscious world. A true game-changer especially when the price is factored in at P5,990,000. In the constantly evolving landscape of motoring, the 730i is the new normal in today's times.