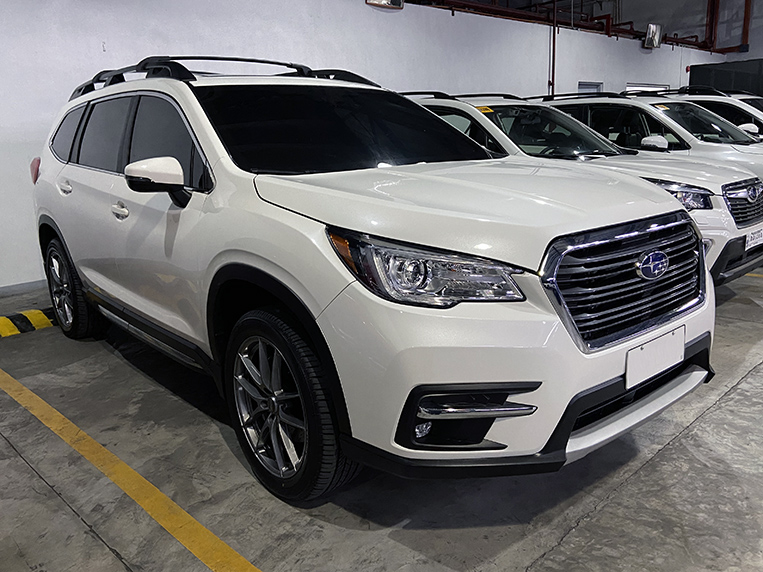 You may have noticed that the Philippine automotive market has reflected a boom in SUV sales in the past couple of years. And it's not just the subcompact crossover segment that's seeing brisk activity—even the premium midsize SUV class is enjoying a noticeable measure of commercial success in our territory. The likes of the Ford Explorer, the Hyundai Santa Fe, the Kia Sorento and the Mazda CX-9 are all proof that there are options for well-off Filipino car buyers who find the ubiquitous midsize diesel-powered SUV too cheap (both figuratively and literally).
So count Subaru Philippines (aka Motor Image Pilipinas) among the local automotive distributors to try their luck in the aforementioned SUV segment. According to a company employee who requested anonymity, the Japanese automaker is almost certainly bringing in the Ascent in the latter part of this year. In fact, the photos you see here were taken at the Subaru Pasig dealership facility.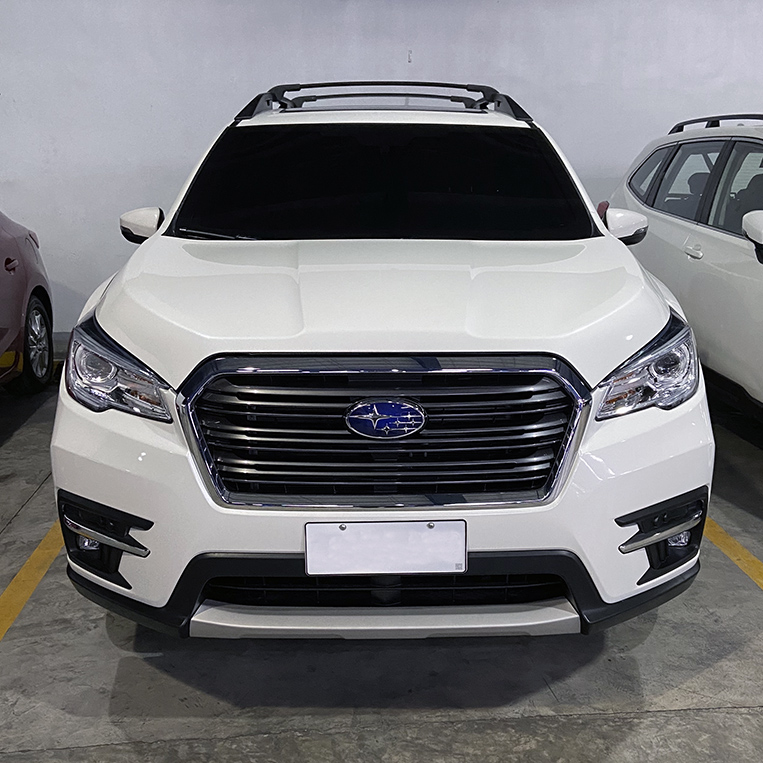 Our source says the Ascent will be called Evoltis in our market. Which sounds kind of awkward because this model is equipped with the 2.4-liter FA24 turbo petrol engine, but the Philippine-market name clearly connotes electrified propulsion.
Our informant adds that the Evoltis, which is manufactured in Lafayette, Indiana (USA), will be the first non-Japan-made model in Subaru Philippines' current product lineup. Let's see if they can price this American-sourced SUV competitively.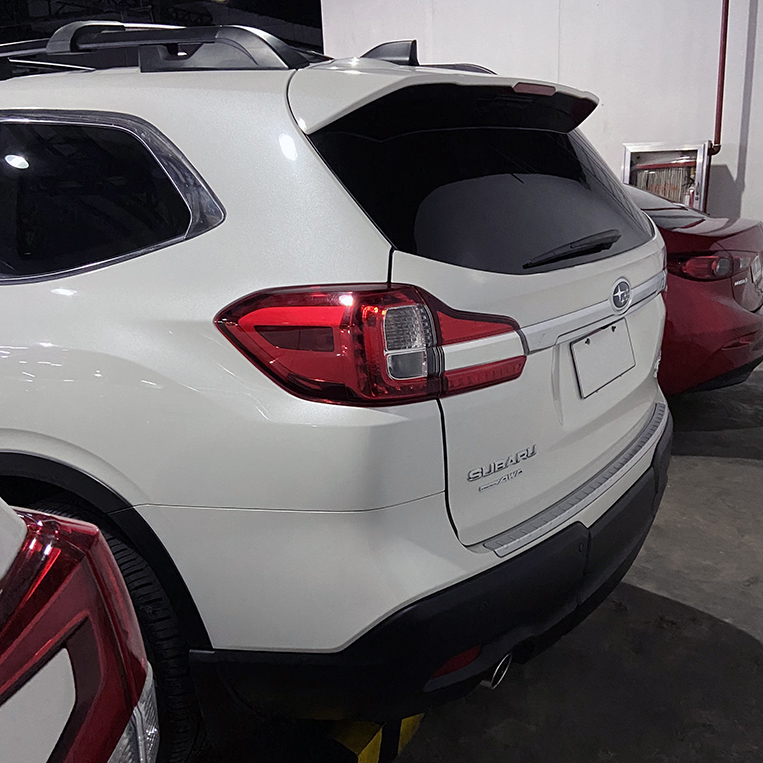 Rather amusingly, the Subaru executive who gave us the sneak preview of the Ascent/Evoltis specifically boasted about the vehicle's 19 cupholders—perhaps to rub in the fact that this ride is perfect for the typical Pinoy family whose members like eating on the road. Then again, this SUV is available with either seven or eight seats—the Philippine distributor still hasn't finalized the specs—so even if all eight passengers have two beverages each (which is already weird in itself), that would require just 16 cupholders. Is this a case of doing things all for the sake of claiming bragging rights? Who knows?
No price estimate has been provided, but expect this to give the Explorer and the others stiff competition.