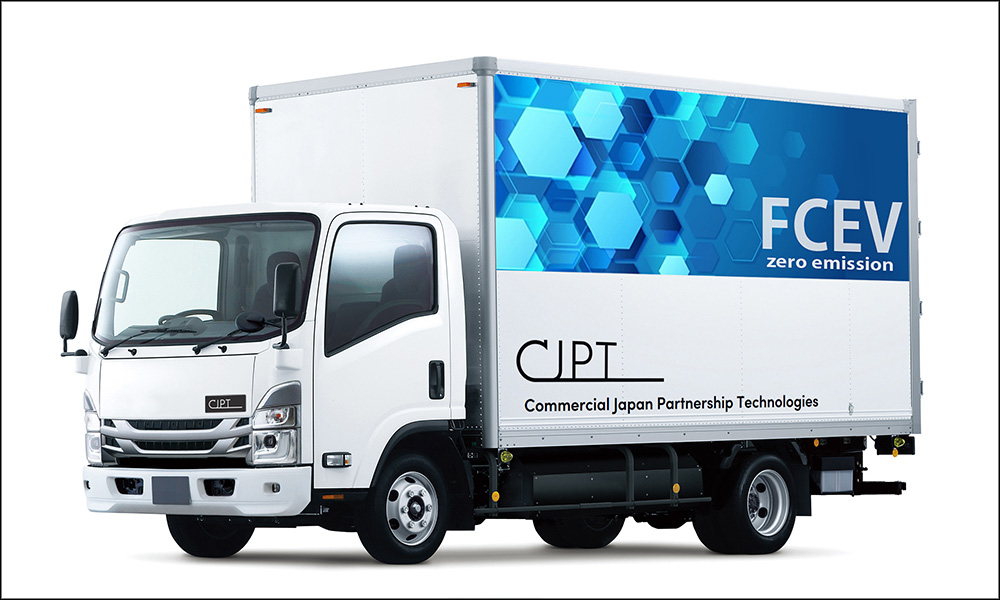 Most automakers nowadays have made known their intention to shift to electrification and achieve carbon neutrality soon. The number of battery-electric, hybrid, and fuel-cell vehicles clearly shows this paradigm shift.
But noticeably, most of these brands have primarily worked on their passenger vehicles. Though there are some initiatives made by commercial vehicle makers, most of their products rely on internal-combustion engines as a means of propulsion. But it looks like that might end soon.
The biggest names in the Japanese commercial vehicle scene—Isuzu, Toyota and Hino, together with the Commercial Japan Partnership Technologies Corporation—have announced that they will be developing mass-market, light-duty fuel-cell electric trucks.
In their respective press releases, the three firms have shared their common goals for these zero-emission light-duty trucks. First, the CJPT will head the planning of the jointly developed fuel-cell light trucks. Isuzu and Hino will share their truck-building know-how. Toyota, on the other hand, will share its mastery of fuel-cell technologies.
If things turn out as planned, the consortium should be able to launch its first light-duty fuel-cell trucks by January 2023. These will be then used by the partners in the Fukushima Prefecture and Tokyo social implementation projects. Not much information has been shared about this collaboration. But we hope that these prove to be effective so that they can be mass-produced and deployed all over the world.
The Philippines relies on old commercial vehicles with dated technologies. Add the lack of infrastructure and government support, and it may take a while before vehicles like these reach our shores. We just hope it happens sooner than later.