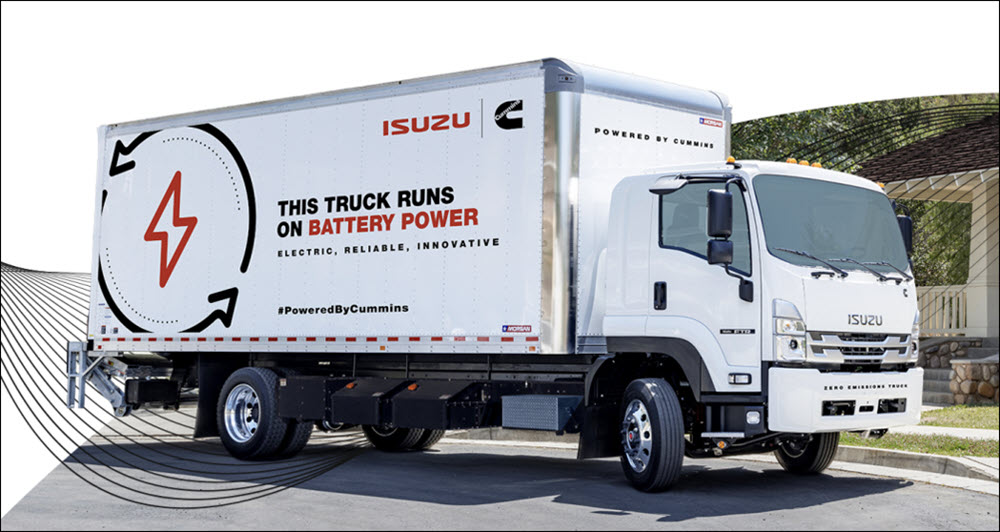 Now, almost all vehicle makers are making that shift to either hybrid or electric powertrains. For smaller companies that don't have deep pockets, collaboration helps them achieve this goal. This is probably what Isuzu and Cummins had in mind when they announced their plans to create battery electric trucks.
Both companies started to work together when they formed the Isuzu Cummins Powertrain Partnership in May 2019. Now, this alliance has just announced a project to develop a medium-duty battery-electric-truck prototype for the North American market.
Cummins will shoehorn its PowerDrive 6000 system into an Isuzu F-Series base. The vehicle will undergo trials this year. Should the tests prove to be successful, it could open up opportunities for the Japanese automaker to offer a series of electric commercial vehicles to augment its current diesel and hybrid lineup.