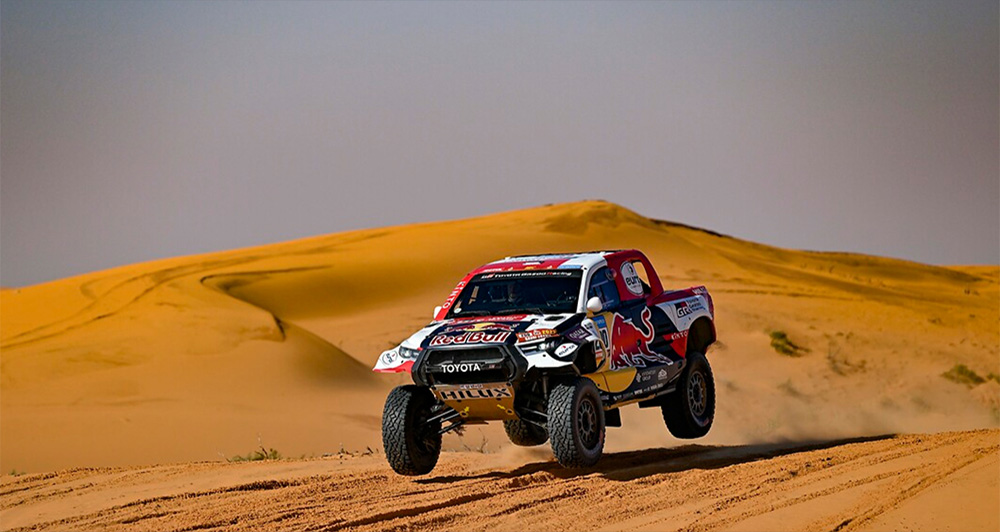 Barring a disaster as the Dakar Rally comes into its final week, Toyota seems to have the overall victory in the bag as Gazoo Racing's Nasser Al-Attiyah and co-driver Mathieu Baumel hold an advantage of one hour, 21 minutes, and 57 seconds over the current second-placed pair of Lucas Moraes and Timo Gottschalk.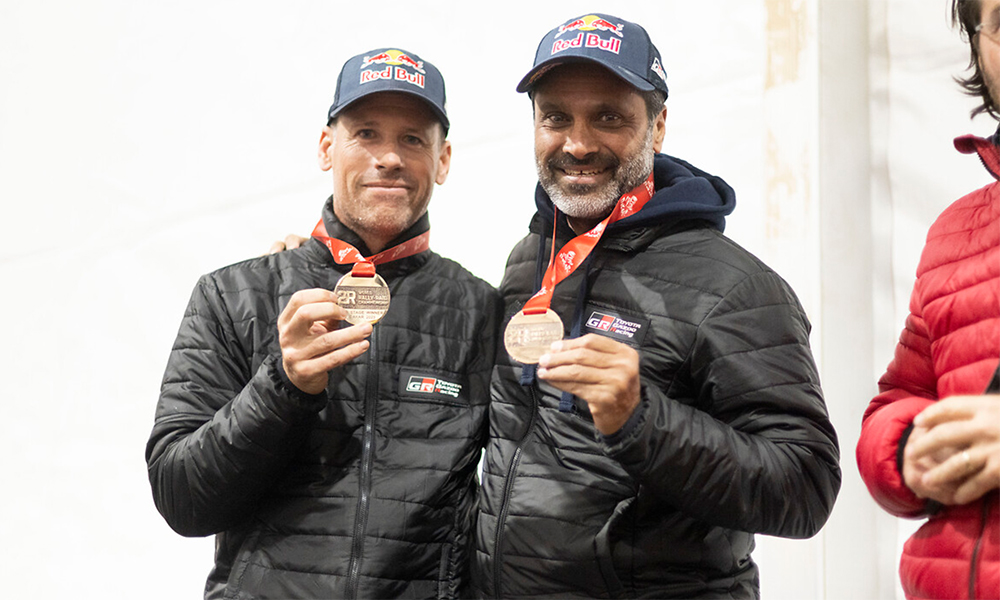 The latter are with Overdrive Racing, and also use a Hilux. Toyota Gazoo Racing also holds the fourth and fifth positions with the pairs of Lategan-Cummings and De Villiers-Murphy, respectively.
Even sixth place is currently held by a Toyota-riding team: Romain Dumas and Max Delfino of Rebellion Racing. Only Sebastian Loeb and Fabian Lurquin of Bahrain Raid Extreme with their Prodrive Hunter are attempting to break the stranglehold with a tenuous third position.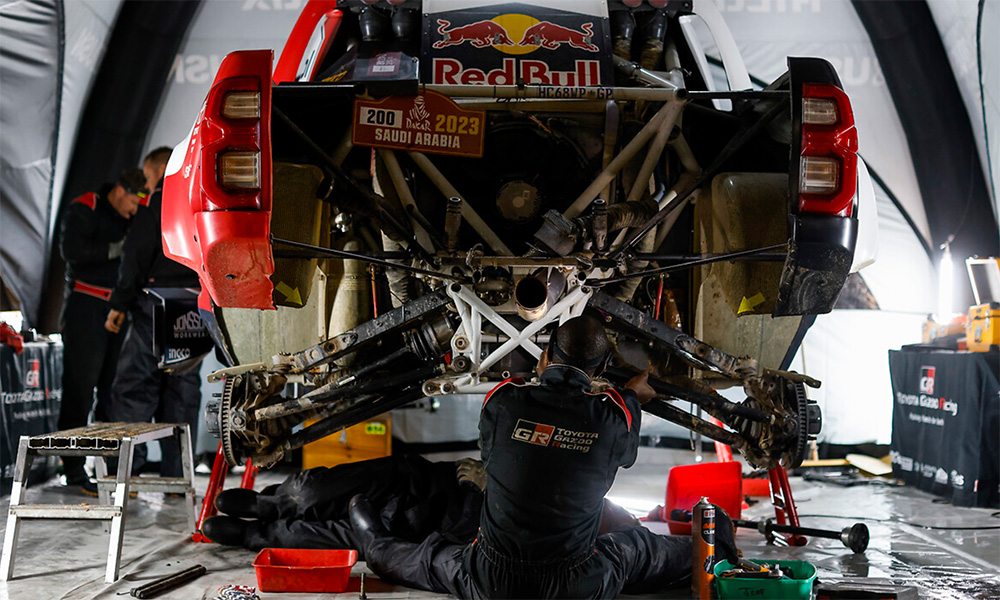 But aside from an external resemblance to the garden-variety Hilux pickup truck, the rally cars that the teams are using in the T1+ Prototype Cross-Country 4×4 class are purpose-built racing rigs. First debuted in the 2022 season with great success, the GR DKR Hilux T1+ uses a tubular frame chassis with a full carbon-composite Hilux Double Cab body over it.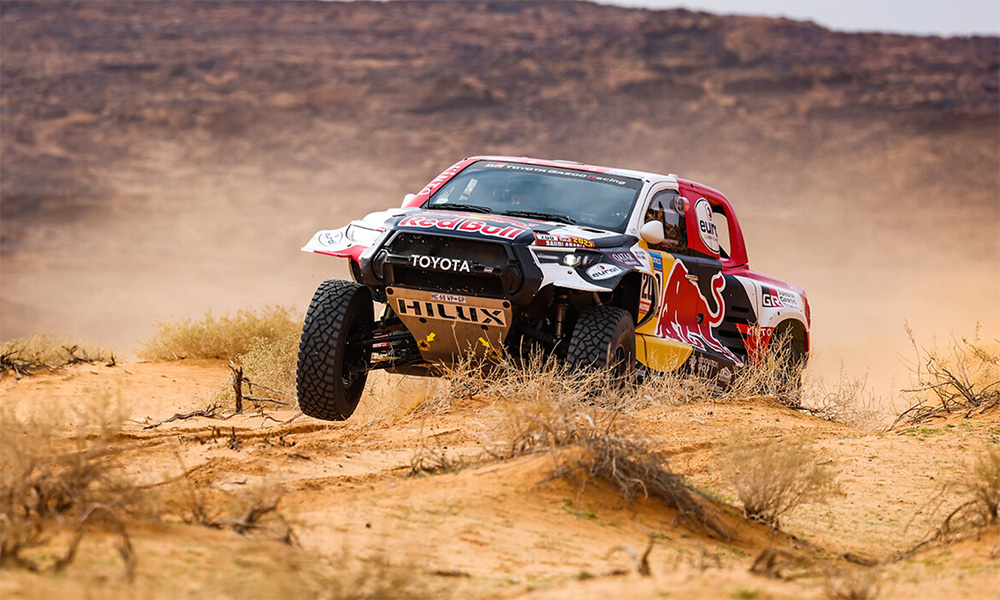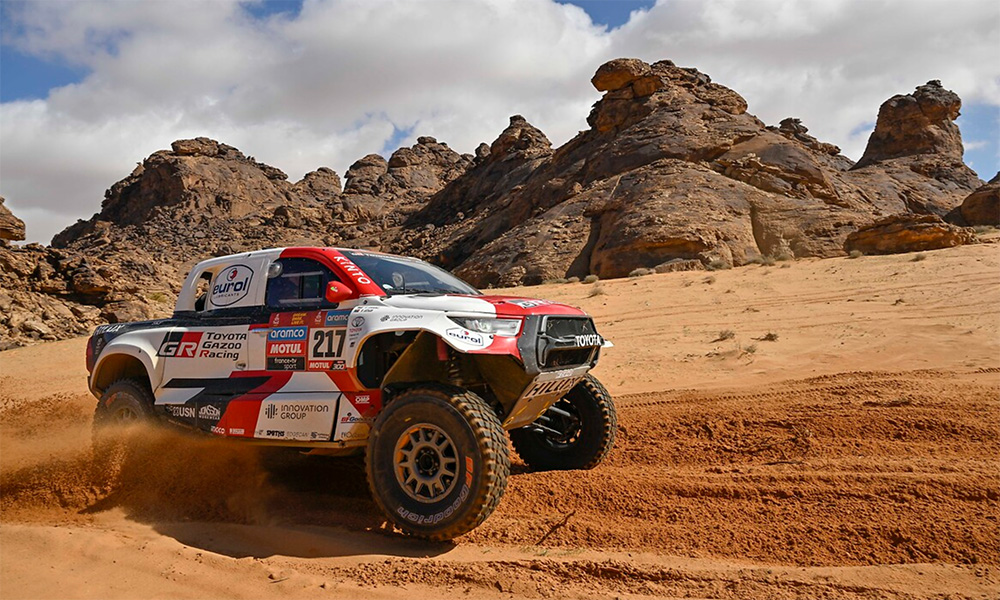 The engine is the gasoline V35A V6 from the Land Cruiser 300, sporting twin turbos and restricted to 372hp and 620Nm. The transmission is a Sadev six-speed sequential shift unit, with front, center, and rear limited-slip differentials.
Double wishbone suspension with 350mm of travel is fitted to soak up all the ruts and sand dune blasting expected in the race, and it wears 37-inch BFGoodrich rally tires on 17-inch EVO Corse wheels. A 540L fuel cell gives it excellent range even when going flat-out in the desert. Despite all this hardcore goodness, the dry weight is a mere 2,000kg.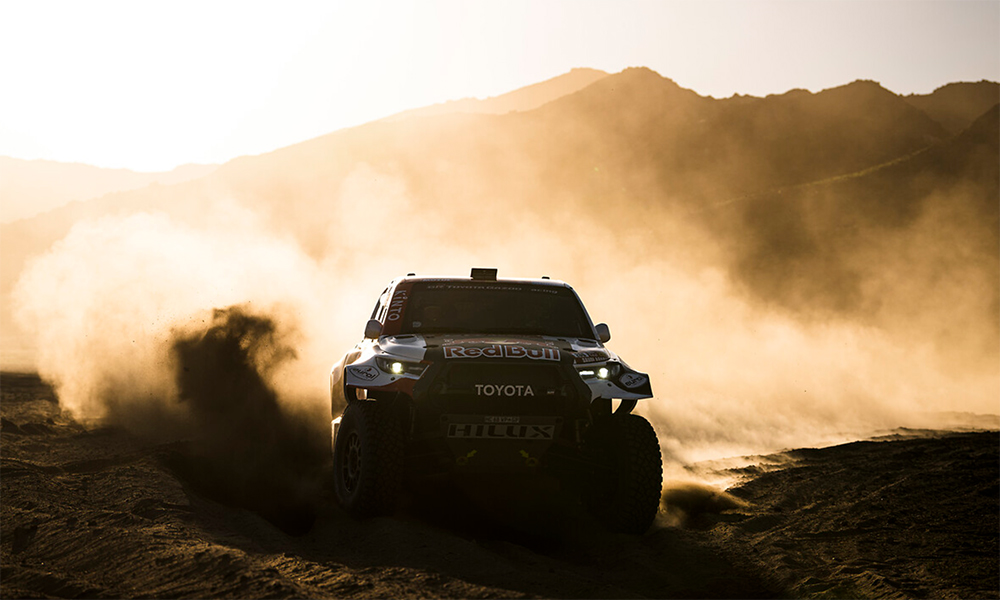 With each rally car easily costing upward of $1 million (P55 million) each—not including the humongous cost of running a competitive race team—it's safe to say that the average enthusiast will never get to drive one.
But the new Hilux GR Sport the Aussies are getting isn't too shabby. And for sure, it's a lot more comfortable on a day-to-day basis. Let's bring that bad boy over here, Toyota Motor Philippines. After all, Filipinos love a winner.