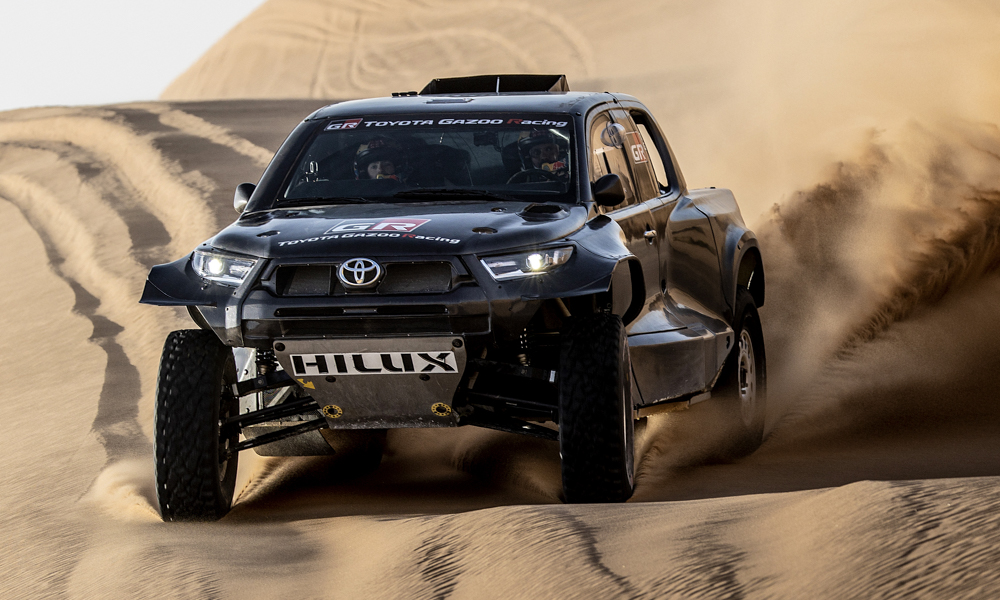 Toyota Gazoo Racing is on a roll. After strong performances at the World Rally Championship and the 24 Hours of Le Mans, the works racing team is now setting its sights on the 2022 Dakar Rally, which will take place in Saudi Arabia starting January 2, 2022.
The crew is comprised of a fairly decorated roster, with Nasser Al-Attiyah and Mathieu Baumel making a return (the pair won the 2019 Dakar Rally). The other vehicles will be manned by Giniel de Villiers and Dennis Murphy, Shameer Variawa and Danie Stassen, and Henk Lategan and Brett Cummings.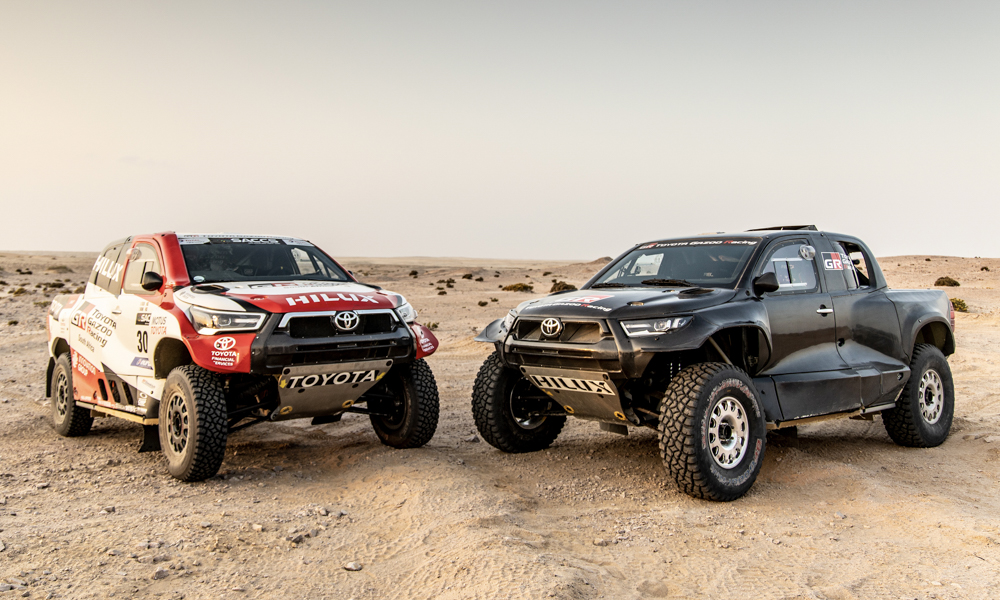 And the vehicle? It's the new GR DKR Hilux T1+ that conforms to the updated T1 regulations. It shares components with the Hilux that first competed in 2018 and won in 2019, but features such improvements as larger running gear, 37-inch tires with a 320mm tread width, and longer-travel suspension.
More exciting is the new powertrain under the hood, which uses the V35A-FTS 3.5-liter twin-turbo petrol V6 taken from the Land Cruiser 300. In standard trim, the engine pushes out 409hp and 650Nm, but expect the race-tuned unit to produce way more power. The beefed-up Hilux prototype is currently in a temporary raw carbon-fiber finish (which we think looks pretty cool), but the competition livery will be revealed later this year.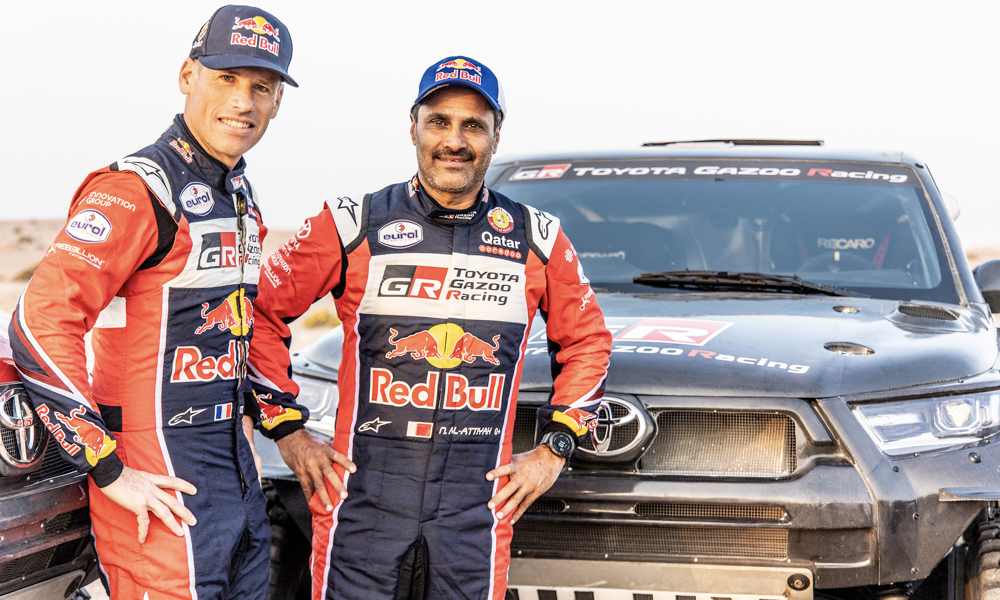 We're excited to see how the Gazoo Racing team fares against manufacturers like Audi in the grueling rally, but we're also licking our lips at Toyota potentially making a proper street-legal GR Hilux high-performance truck for us mortals to drive (like the GR Yaris). Sadly, the regulations mention nothing about homologating cars for the road, but one can dream, right?