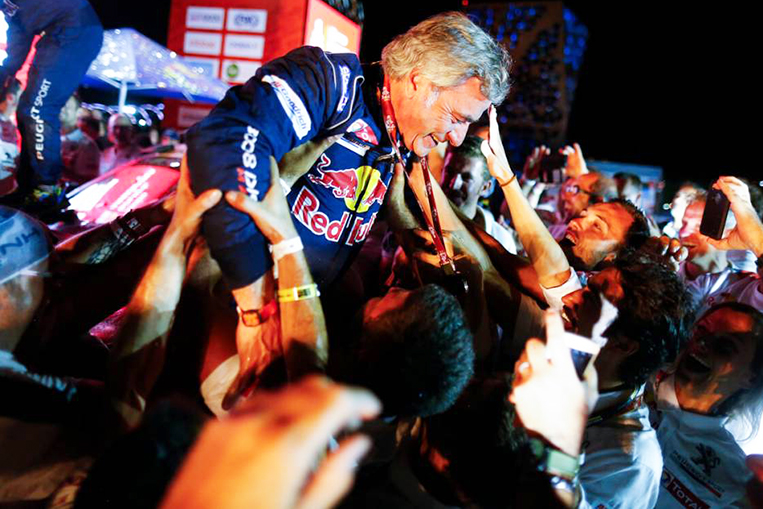 This is probably the ultimate mic drop in motorsports: Win three straight titles and then bow out of the event or series. That's exactly what French automaker Peugeot has done after securing its third consecutive Dakar Rally victory on Saturday—or seventh overall if you include the brand's Dakar triumphs from 1987 to 1990. That's still a long way from Mitsubishi's dozen trophies, and it looks like Peugeot will need quite a bit more time before narrowing that gap as it is pulling out of the rally event after this year.
Piloting the all-conquering No. 303 Peugeot-Total car through 14 grueling stages was Carlos Sainz, who was ably guided by navigator Lucas Cruz. This is the pair's second Dakar Rally title after winning the same in 2010 with Volkswagen.
In second and third places were two Toyota Gazoo Racing cars, driven by Nasser Al-Attiyah and Giniel de Villiers, respectively.
The motorbike category was dominated by Matthias Walkner of Red Bull KTM, while the quad class was topped by Ignacio Casale of Casale Racing. The truck category was ruled by Eduard Nikolaev of Kamaz-Master.
Here are some of the best images from this year's Dakar Rally. For more photographs and videos, visit the event's official website.