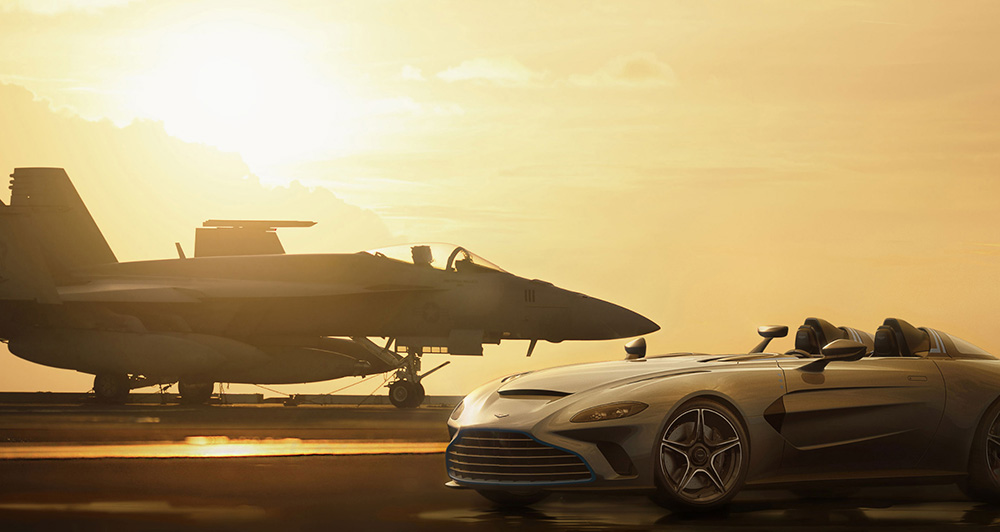 If you're one of those people bitten by the Top Gun: Maverick bug and feel the need for speed, you could always pay to go flying.
Sure, the planes used in general aviation won't come close to the thrills of flying in the jump seat of an F-14 Tomcat or F-35 Lightning, but there's an alternative for extremely deep-pocketed individuals: an Aston Martin V12 Speedster with a specification that's inspired by the iconic movie franchise.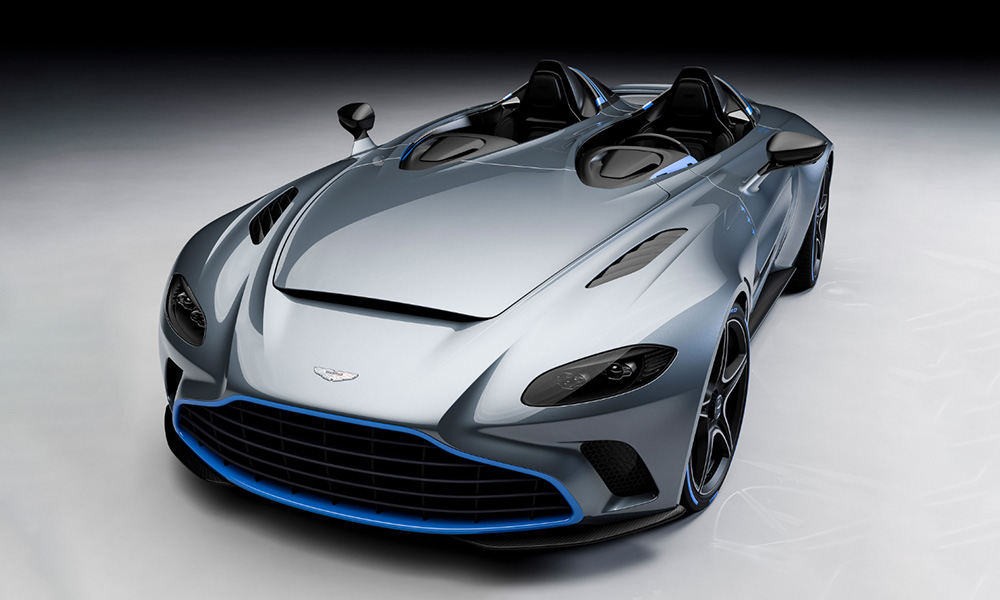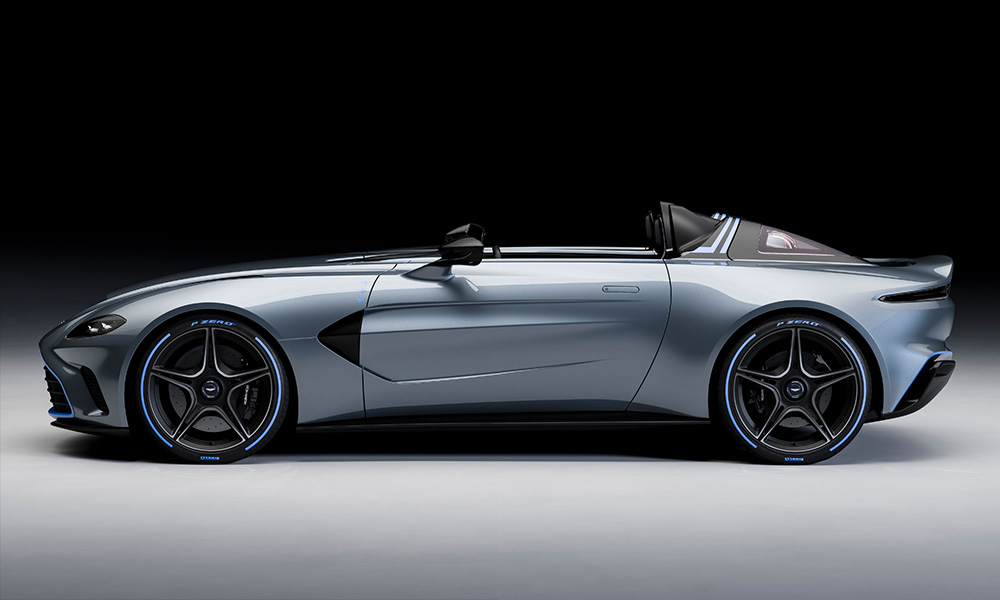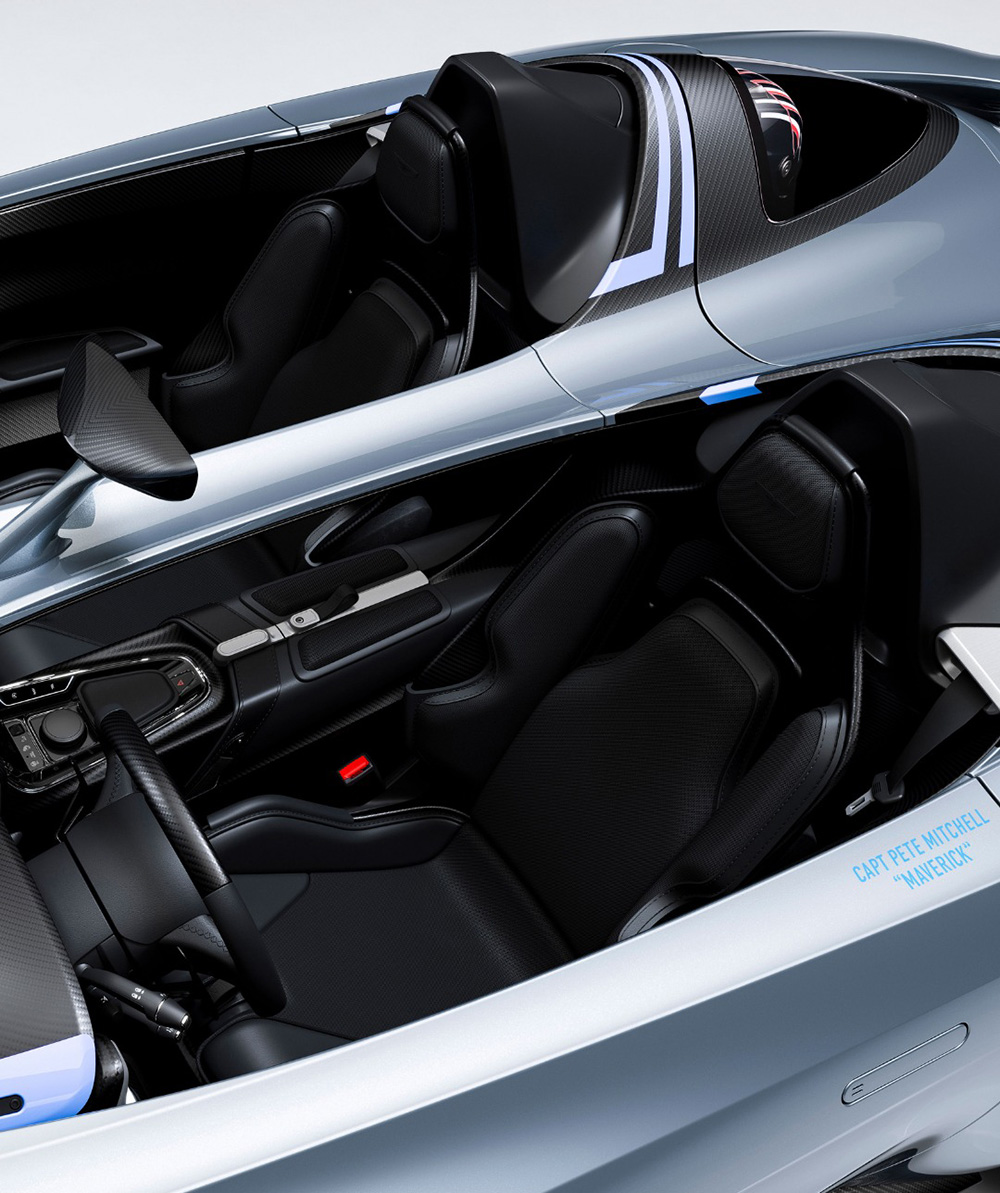 For some context, the V12 Speedster is a bespoke creation by the company's Q division that exposes two people to the elements and a 5.2-liter twin-turbo V12 with 700hp and 753Nm.
If you remember, you could spec it with a livery that pays tribute to the F/A-18 Hornet. Sure, that's pretty cool, but now, having a specification pack named after and inspired by the movie is even cooler.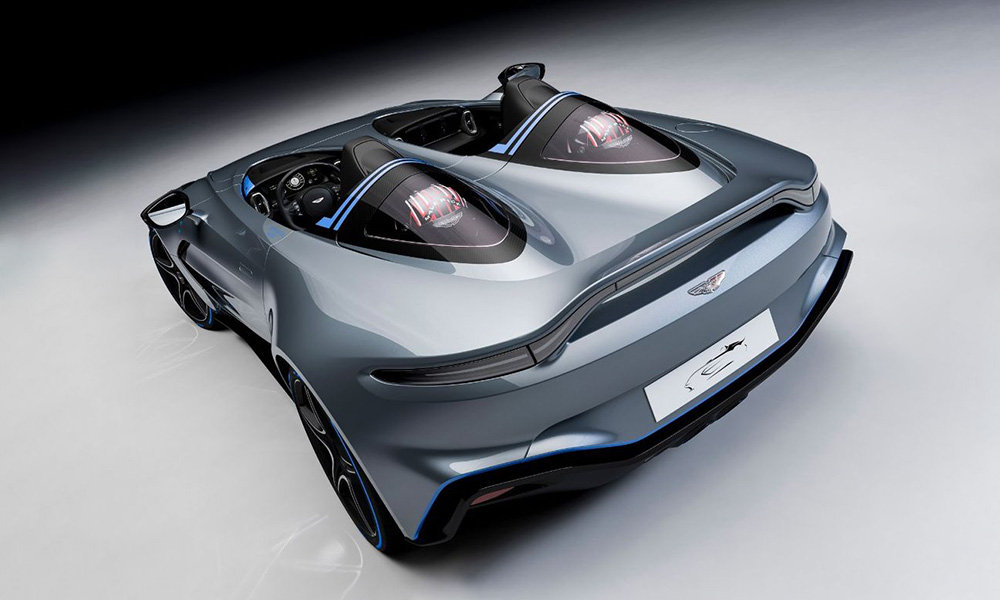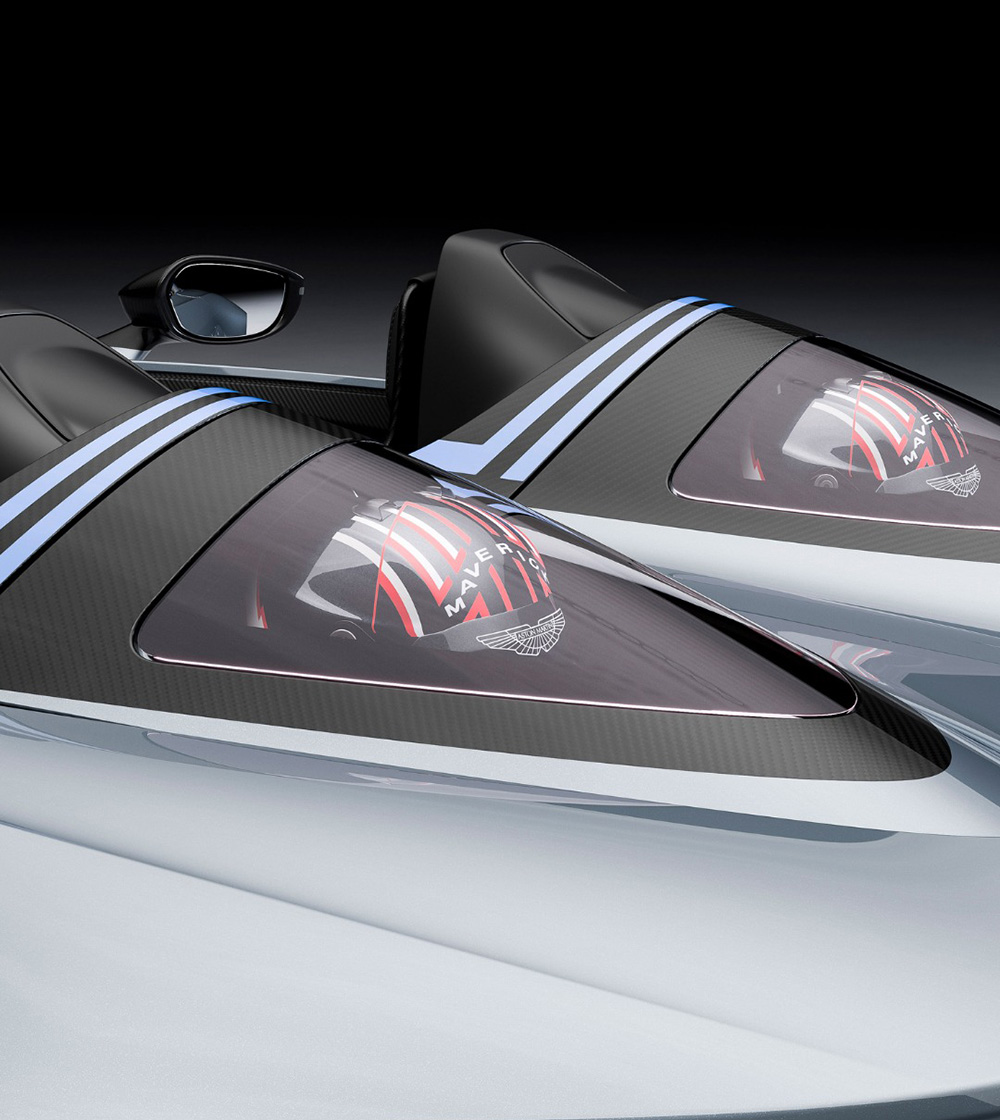 But it's not as crazy as you might expect it to be. It has blue accents all around and on the Pirelli P Zero tires to complement the Skyfall Silver finish. Plus, there's a small decal on the driver's side door that reads "Capt. Pete 'Maverick' Mitchell," similar to how it would be printed below the canopy frame of one of his jets in the movie.
But arguably, the coolest bits are in the specially customized racing helmets found mounted in the two clear buttresses at the back. They both mimic Maverick's helmet design (with the Aston Martin logo, of course). Not to nitpick or anything, but there can only be one Mav, so why couldn't the passenger's helmet be one of the other pilots instead?
But either way, it's not like we have the cash to afford one of these. If one of the original 88 examples costs an eye-watering £765,000 (P51 million), we're not sure how much this special variant will cost. We'll just stick to watching the film over and over again.