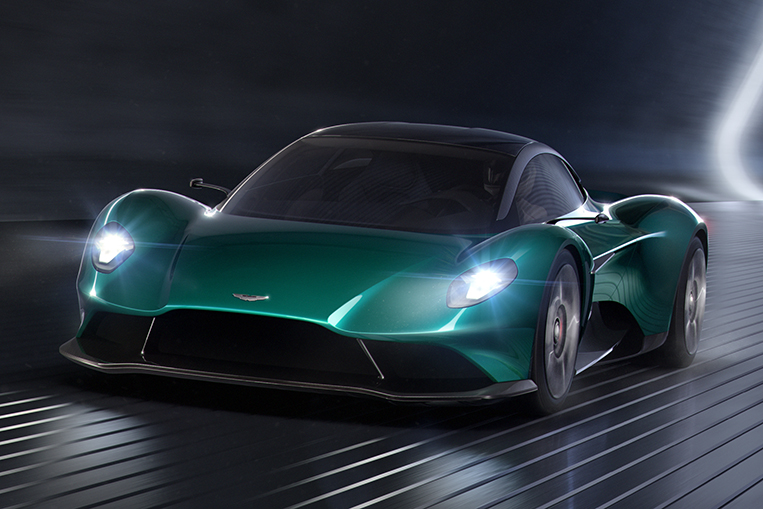 Aston Martin is known for its sleek grand tourers with big engines up front underneath long, swooping hoods. Their 2+2 configuration and generous boot space mean that they can gobble up highway miles at high speeds all day long. Now, though, the luxury carmaker wants to be seen in a different light with the Vanquish Vision concept.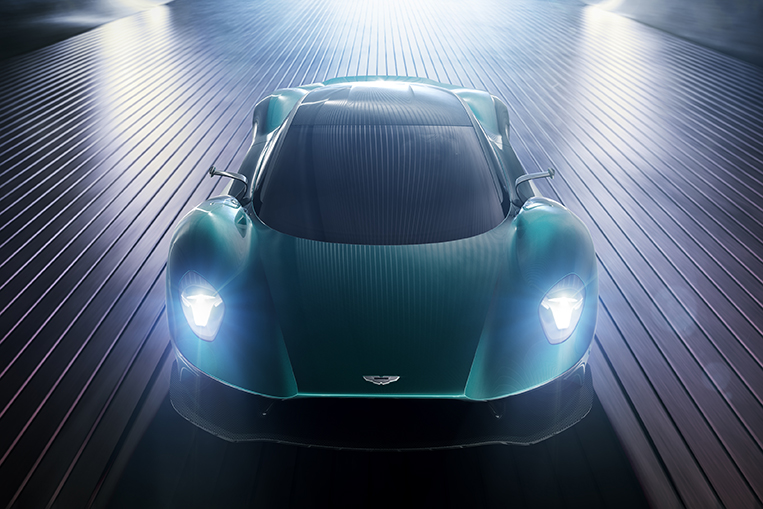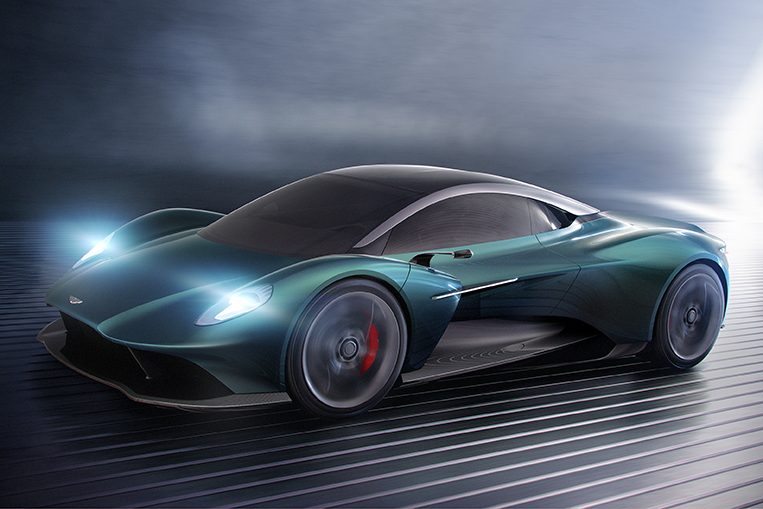 The Vanquish Vision is Aston Martin's sneak peek into its first production mid-engined supercar. According to Aston Martin president and CEO Andy Palmer, this is a "transformational moment for the brand, for it is the car that will propel Aston Martin into a sector of the market traditionally seen as the heartland of luxury sports cars."
These are very strong words since Aston's newest speed machine will take on the likes of more established competition, especially from Italy. But the company believes that it has the know-how and the technology to make this engineering masterpiece perform like a thoroughbred.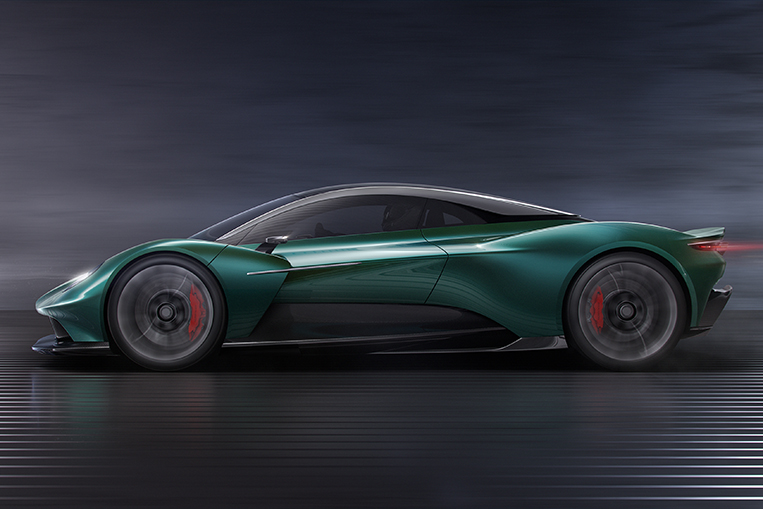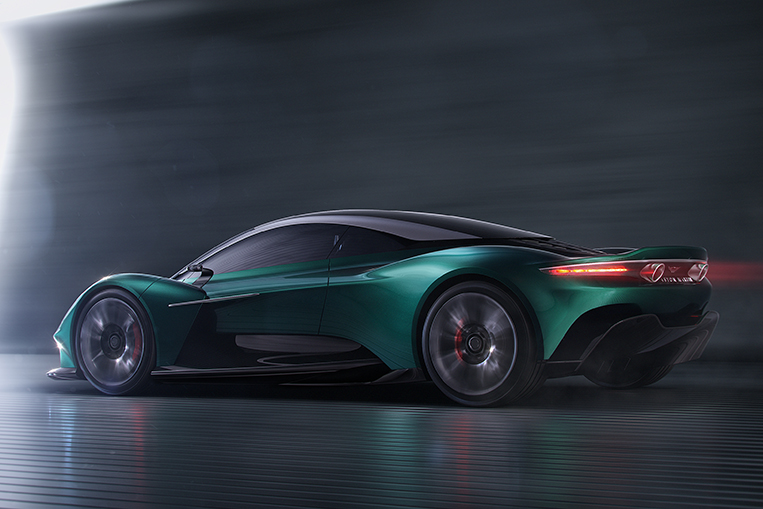 And as far as thoroughbreds go, the Vanquish Vision is a looker. It actually won't look out of place in a realistic video game or driving simulator. The front trunk is a one-piece body panel that opens in a similar fashion to a clamshell. Wide flared fenders flank the cockpit area, which is narrowed to reduce drag like on supersonic jets. The exhaust pipes sit beside the slim LED taillights to make way for the very large rear diffuser. Underneath all of this is a bonded aluminum frame of Aston Martin's own design and engineering.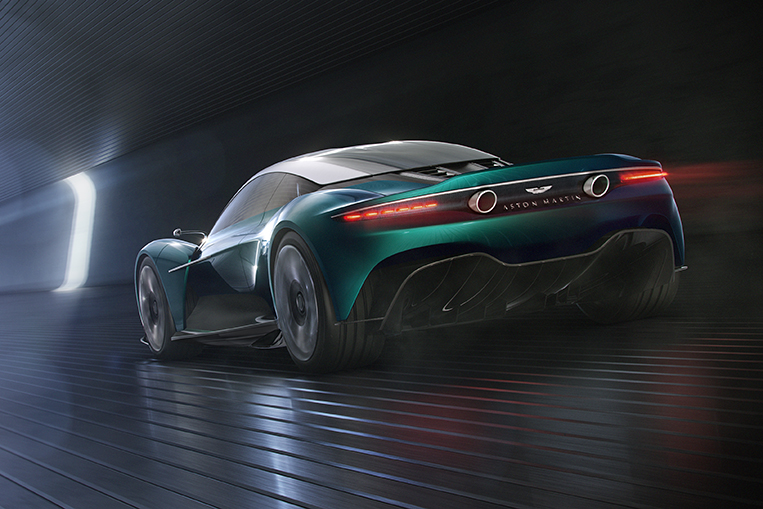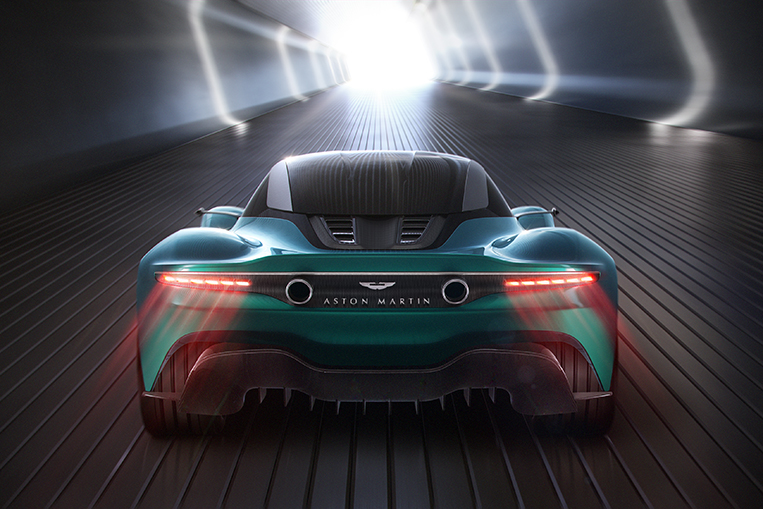 Exciting times loom ahead for Aston Martin as it blasts through the milestones of its "Second Century Plan." That includes the production version of the Vanquish Vision going wheel-to-wheel with equally capable vehicles from Ferrari and Lamborghini.