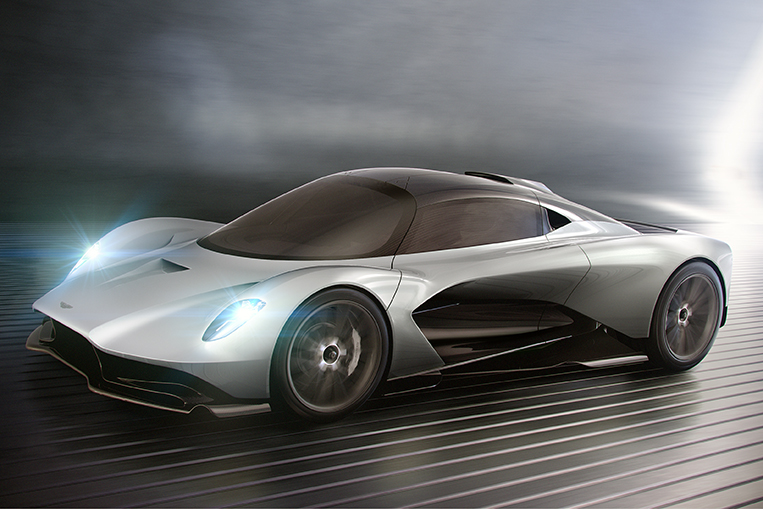 The Aston Martin Valkyrie made jaws drop everywhere when it was unveiled to the world, but even the quickest-acting millionaires struggled to get a deposit down for the only 150 road-going and 25 AMR Pro units due to be built by the firm. For anyone who wasn't lucky enough to get his or her name into the order book—or who simply didn't fancy an ultra-aggressive hypercar that can herniate your discs if you stare at it long enough—the Brits have now unveiled a third and slightly tamer but still amazing-looking road car, currently called the AM-RB 003. The automobile was first shown to the public at the recent Geneva Motor Show, and it promises brain-melting performance mixed with everyday usability.
"RB" stands for Red Bull, the other major partner in this project. Red Bull Advanced Technologies is heavily involved in the car's "design and engineering."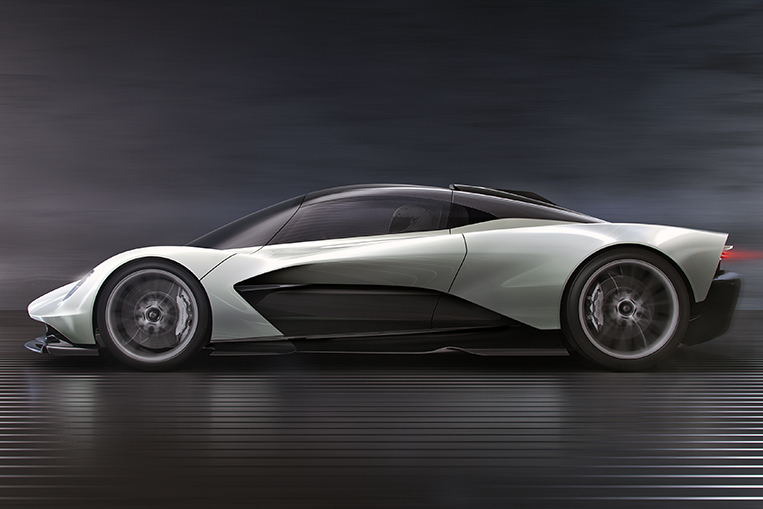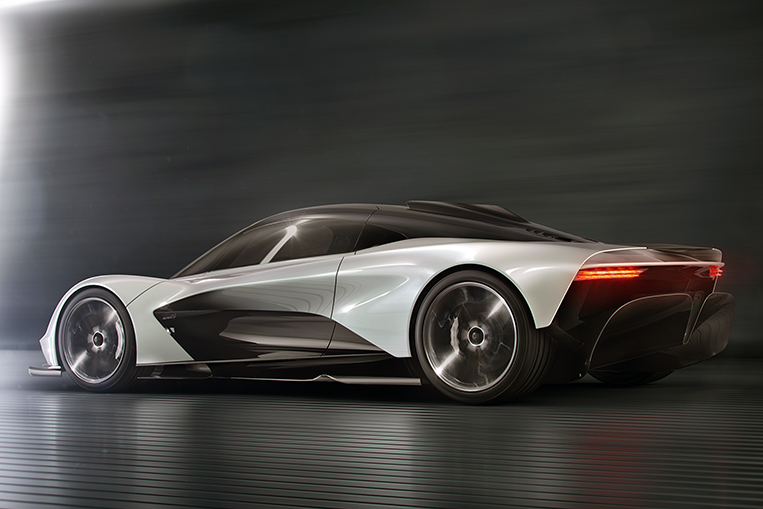 Anyone looking at the AM-RB 003 could be excused for thinking it's just a baby Valkyrie, but according to Aston Martin design director Miles Nurnberger, it's very much its own car and he prefers to see it as a "distillation of the Valkyrie and not a dilution." This potent road machine is based on a lightweight carbon-fiber structure that is covered in carbon-fiber bodywork and features all sorts of F1-derived goodies, such as 3D-printed parts, active suspension and even some clever morphing technology that enables aerodynamic elements such as the rear spoiler to develop more downforce without changing their physical angle.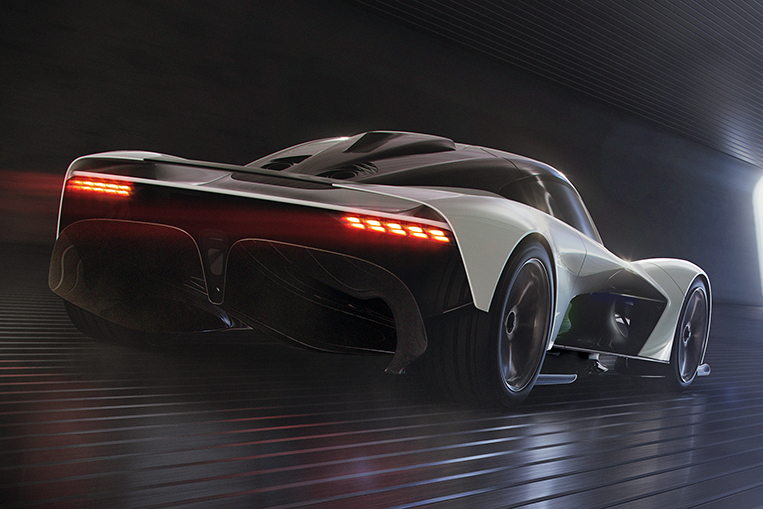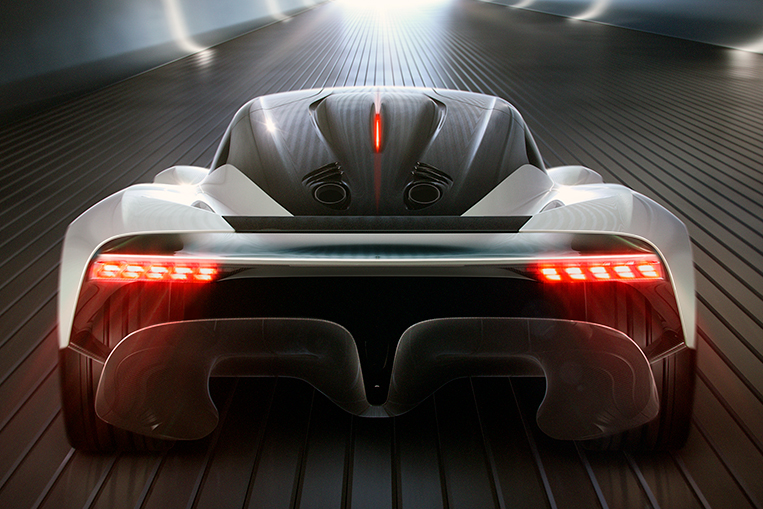 Aston Martin is also keen to point out that the AM-RB 003 has been given a bigger cockpit that is easier to access thanks to Le Mans car-style doors that include a portion of the roof. The company clearly knows that a good chunk of its customer base isn't flexible enough to climb into tight spaces without requiring weeks of physiotherapy afterward. Once inside the cabin, the driver can place his or her smartphone in a holder on the dash and use it to control the infotainment system. A band at the front of the cabin delivers sound, ventilation and ambient lighting without visible speakers, vents or light sources in an attempt to keep the driver focused on the road ahead and not on distracting bits in his line of sight.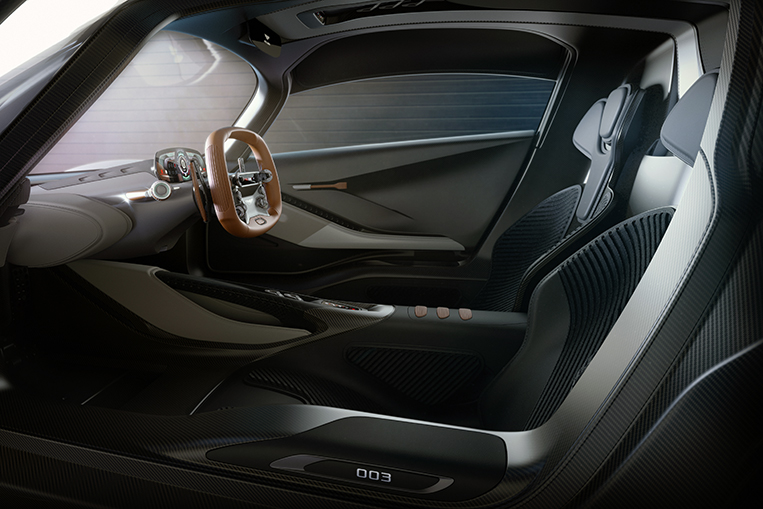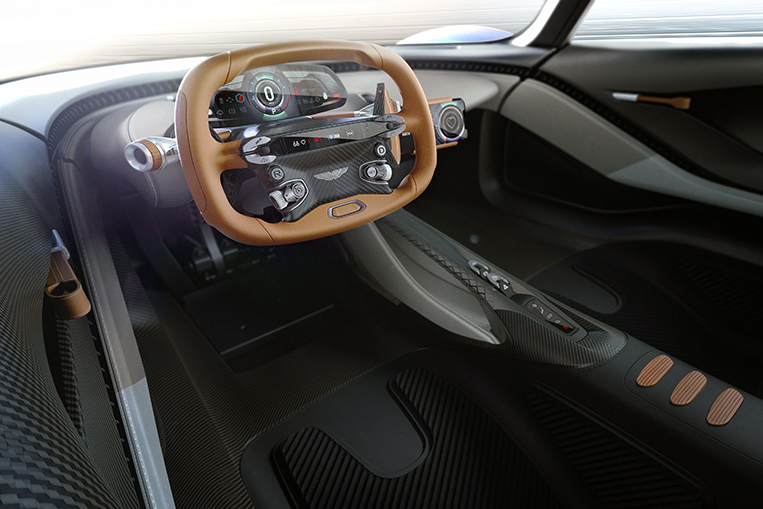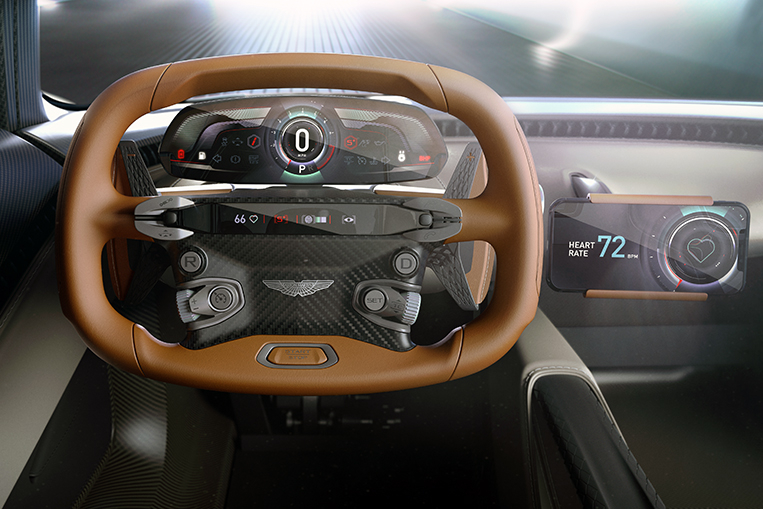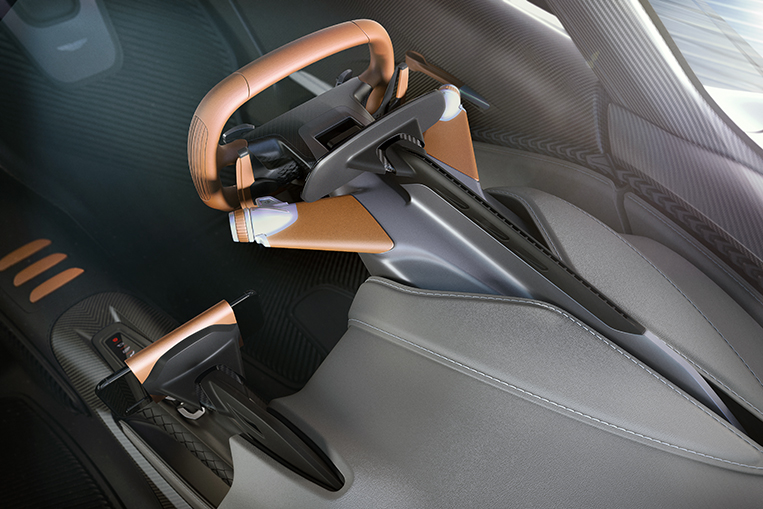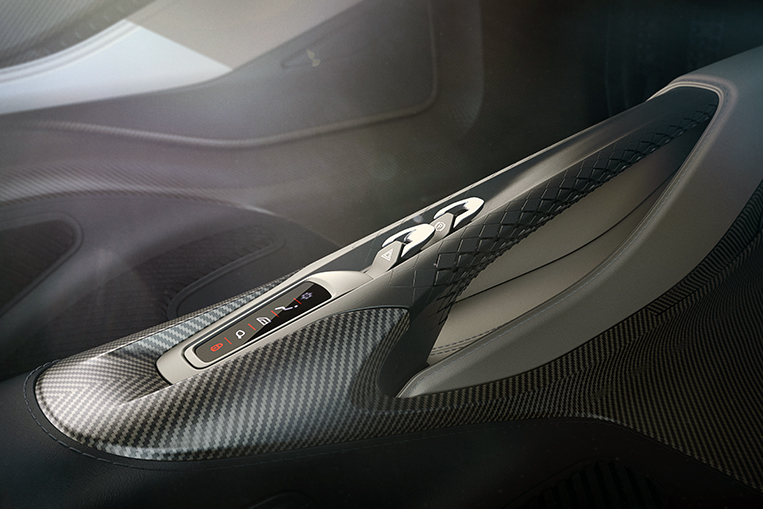 The luxury automaker is keeping mum on the exact power output and performance figures, but has revealed that this car will be the first vehicle to receive its new, in-house-developed hybrid turbo V6 engine. It will also be fitted with the Nexcel sealed oil system, a feature that cuts the time needed for oil changes to as little as 90 seconds. We're not sure why anyone would need this race-derived technology in a road car, but it will presumably make a good talking point over dinner or drinks. Work on this car is still ongoing, so we'll have to wait and see how fast it will be and how much it will cost. Not that the last part would matter for the type of people looking to seriously buy one.