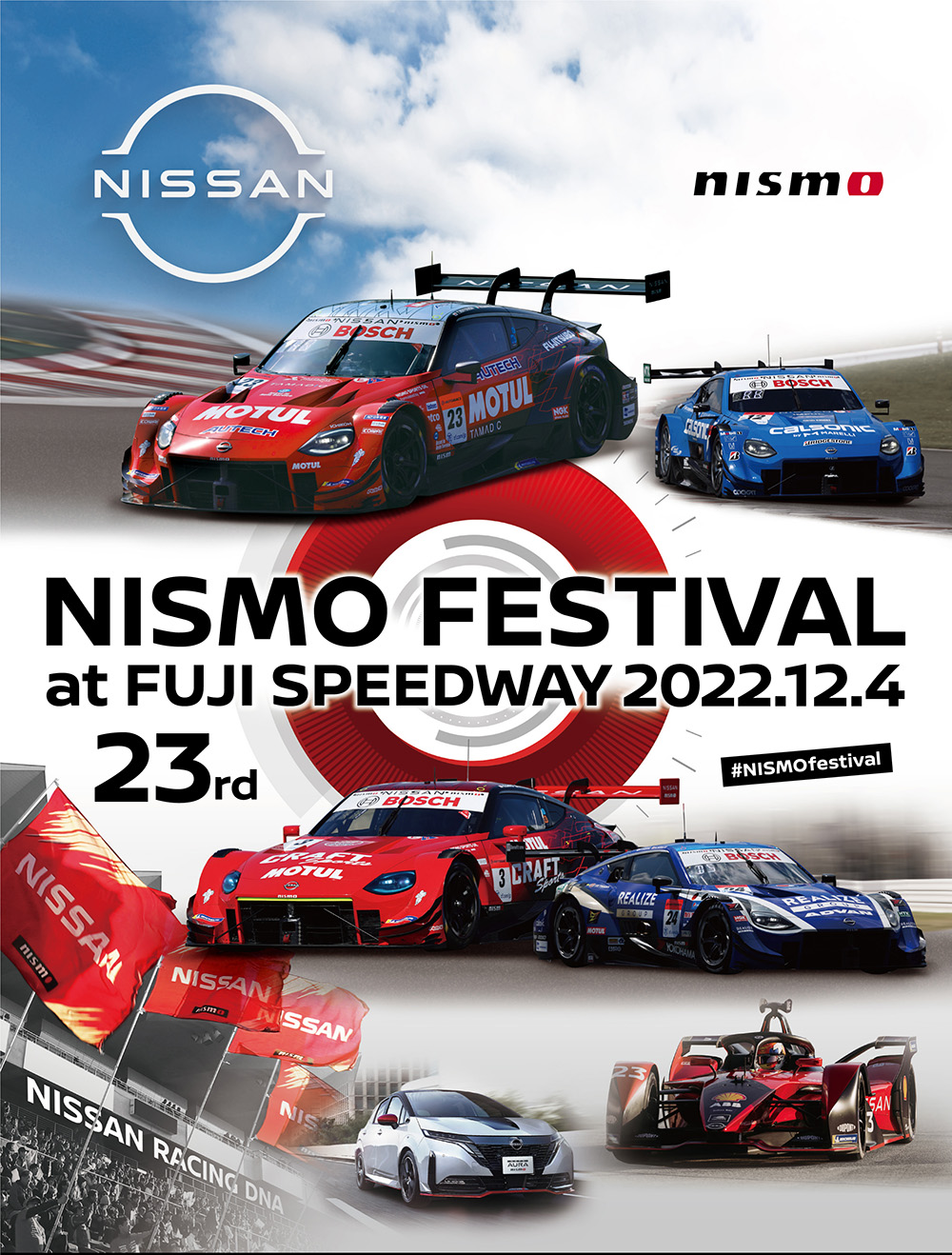 After being canceled the previous two years due to the pandemic, the 23rd Nismo Festival will be held on December 4 at the Fuji Speedway in Shizuoka, Japan. The event will highlight Nissan's racing heritage and feature the latest race cars from the Japanese manufacturer such as the new Z.
"Over the past two years, we have heard from many fans who are eagerly waiting for the Nismo Festival to be held again," said Takao Katagiri, president of Nissan Motorsports & Customizing. "As Nissan Motorsports & Customizing was established to integrate the strengths of Nismo and Autech, we're excited to showcase an even more attractive Nismo brand. This year, we will also hold an Autech owners group Shonan homecoming meeting, which had previously been canceled due to the pandemic."
If you can't make it to the Nismo Festival, don't worry as online content will be available for fans who can't attend. However, as the pandemic is still ongoing, the event may be postponed or canceled depending on the situation.