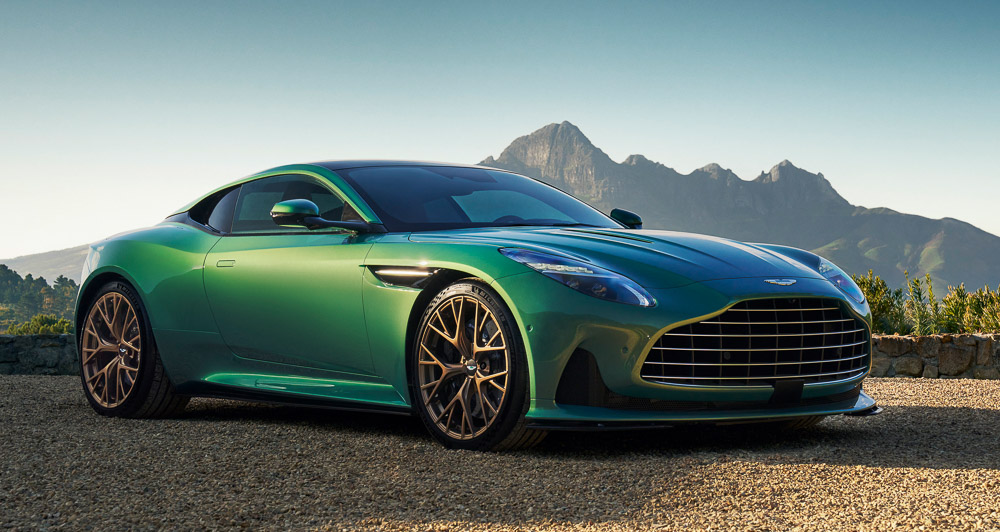 In a world where everything evolves around sustainability and where fluffy bunny-hugging electric cars are the flavor of the day, the new Aston Martin DB12 stands out like Arnold Schwarzenegger in kindergarten.
The new and claimed world-first "Super Tourer" from Gaydon seemingly sucks in environmental buzzwords through the huge grille at the front and burps them out again at the other end. This brand-new Bondmobile is an unbridled celebration of old-school motoring and proper gas-guzzling performance, with plenty of new features delivered in a familiar shape.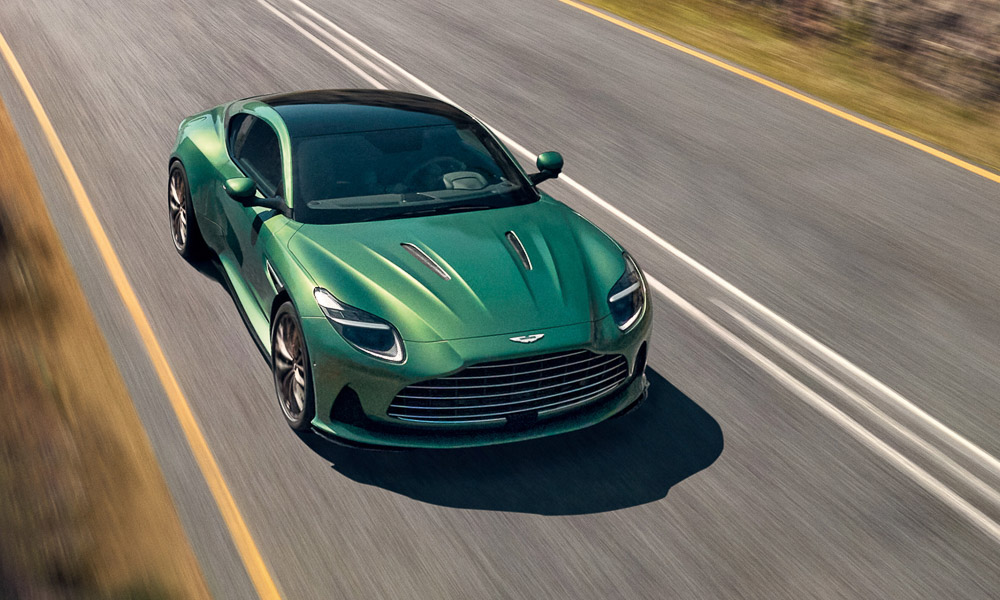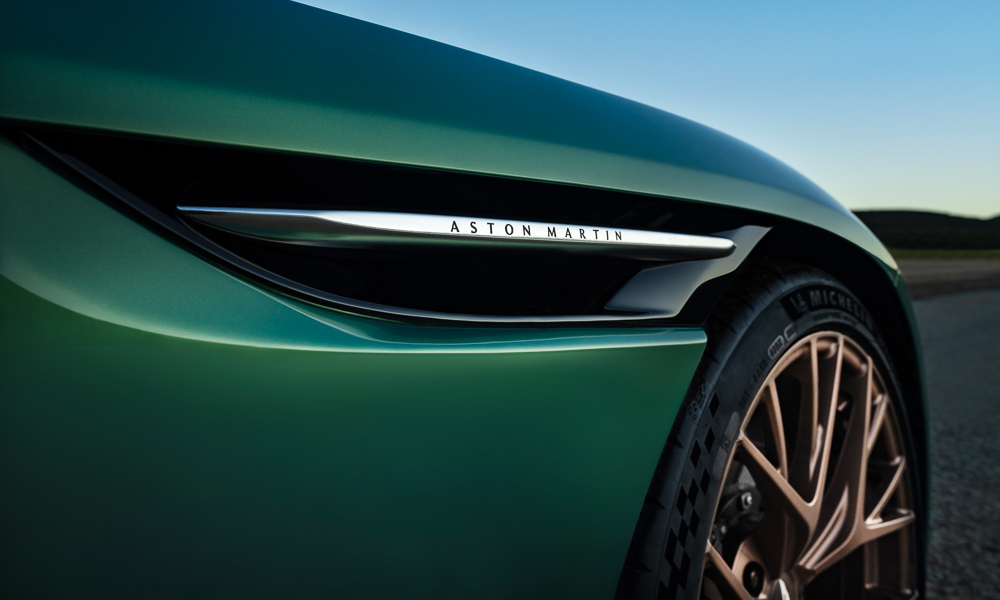 Let's start with the name. Despite what you might think and it even having the number after the letters 'D' and 'B', the new flagship Aston doesn't have a V12. Under that sleek hood sits a 4.0-liter twin-turbo V8 engine with AMG genes, churning out a mighty 680hp and 800Nm, which is 34% more than the old DB11.
That's enough to sledgehammer this machine from a standstill to 100km/h in 3.5 seconds and to a top speed of 325km/h. This is also the first time the firm has used an even number for a DB-named production car since the DB6 back in the '60s. Last time, with the DB10, your name had to be Bond, James Bond, to get the keys.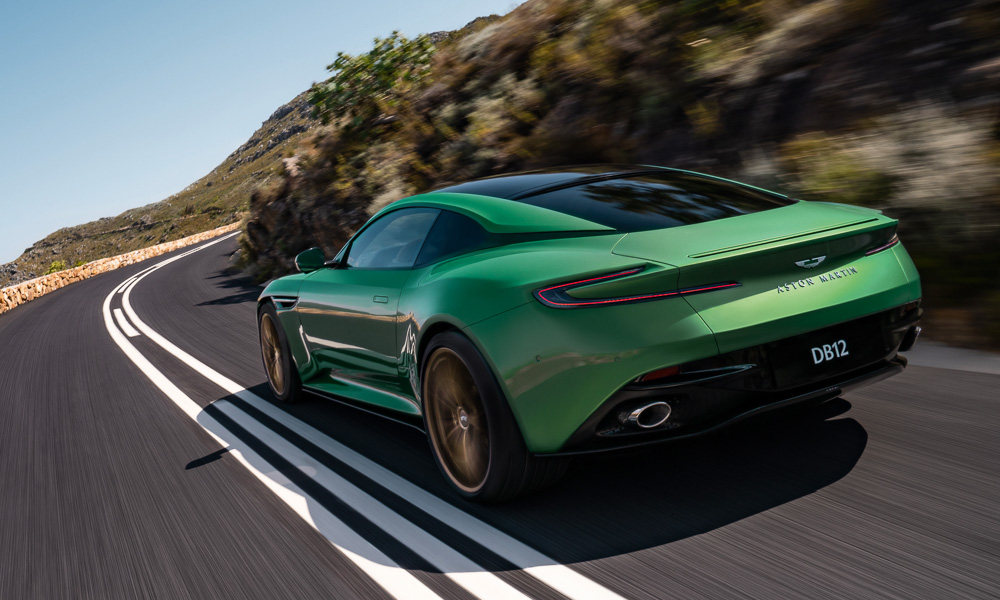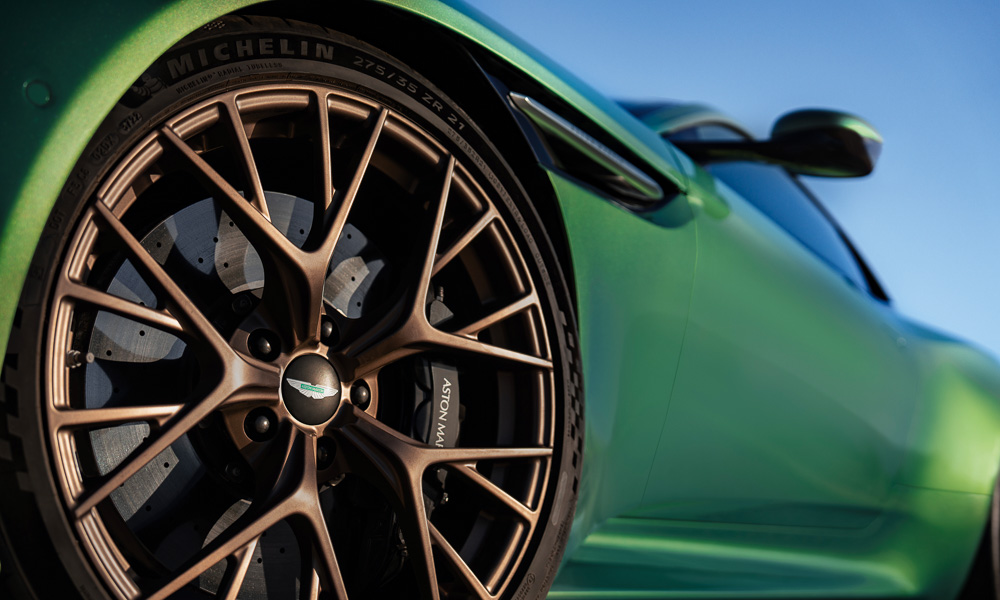 Power is sent to the rear wheels through an eight-speed automatic transmission, and the setup also includes an e-diff that is linked to the car's stability control and can go from fully open to fully locked in the blink of an eye. In theory, this means you should be able to get this shiny hunk of metal sideways with ease, but most drivers will probably only brag about this feature to strangers at the bar of their favorite five-star hotel.
Not because they can't drive, but the new DB rolls on specially made Michelin Pilot Sport 5S tires that certainly won't come cheap. They will, however, lower road noise thanks to special noise-canceling foam inserts. Wrapped around 21-inch rims, they also look quite good.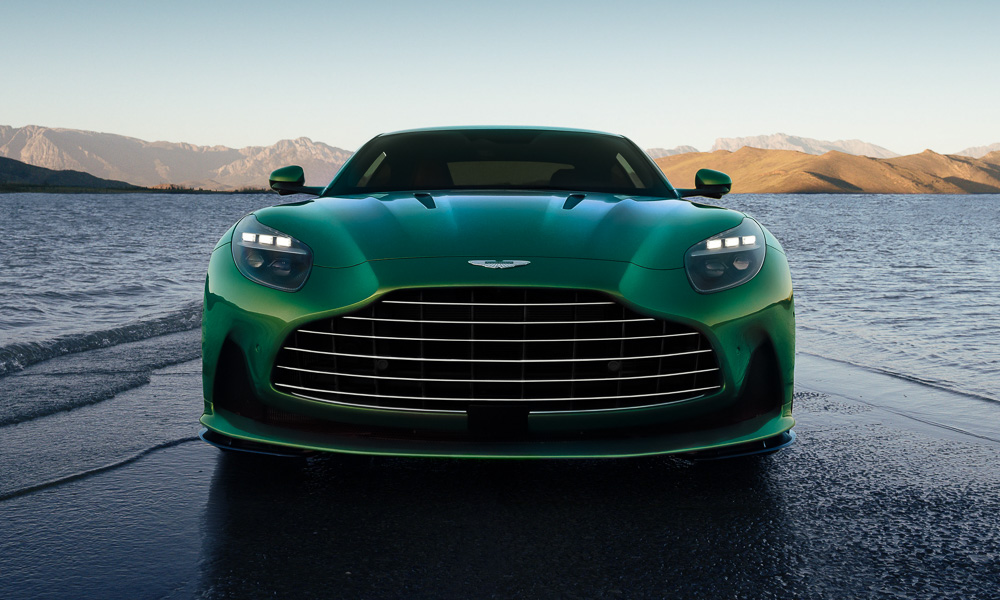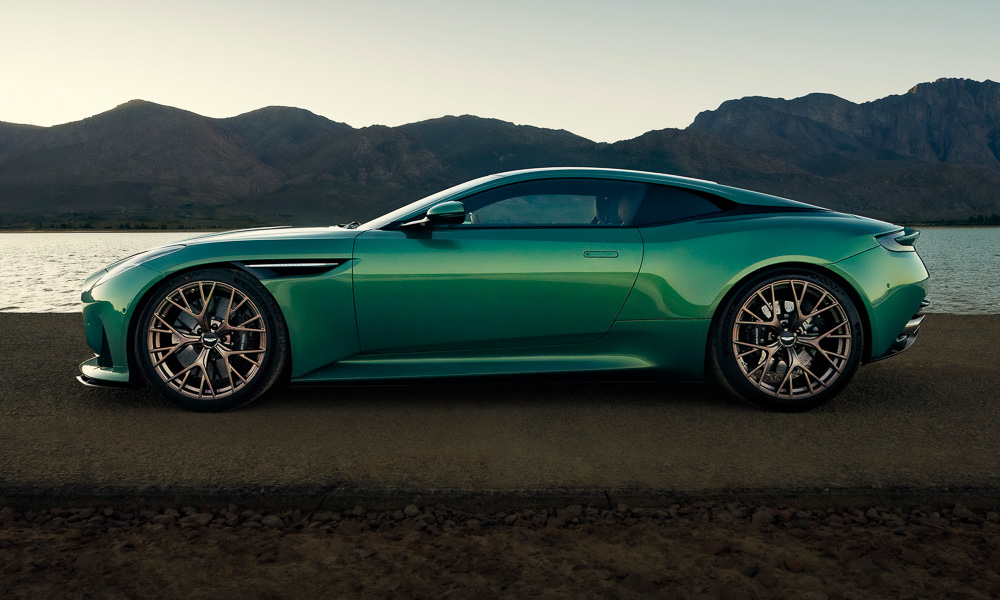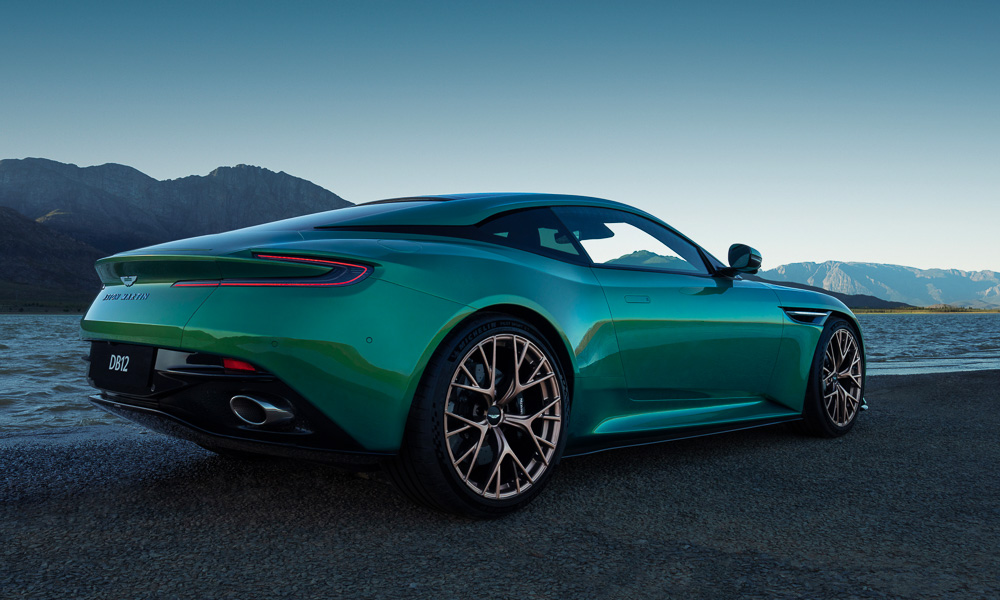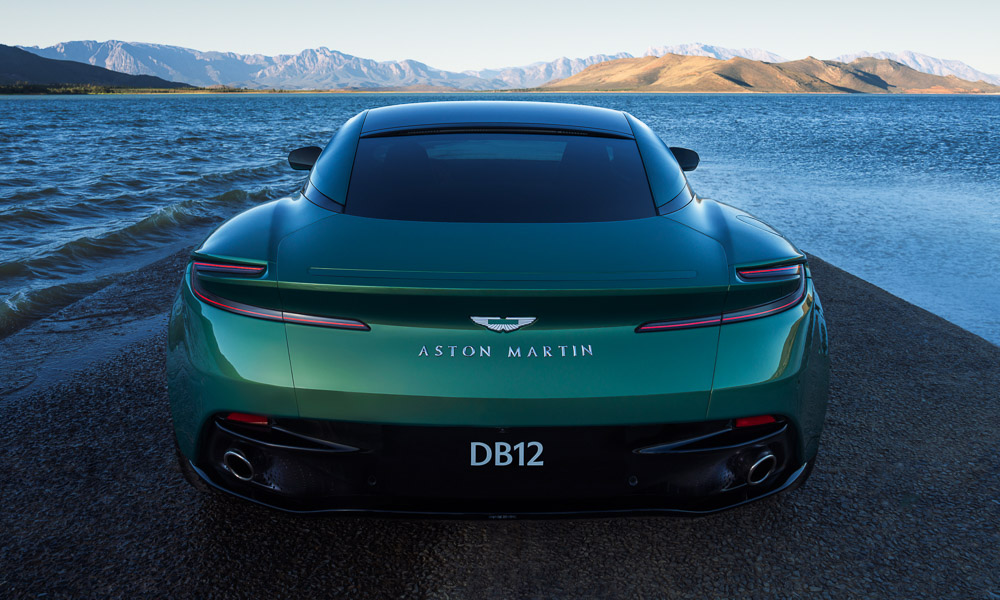 There's no denying that the new DB12 is an imposing (but at the same time elegant-looking) machine. The firm's chief tech officer is right when he talks about a statement car in the press release, even if that statement is: "We built a new car, but it also kind of looks a lot like the old one."
While the design does include a few new lines and features, especially when you look at the DB12 from the rear, it looks almost like the identical twin of the DB11. If this will be enough to persuade fans of the brand to part with a yet-to-be-announced amount remains to be seen. Just for the avoidance of doubt: The DB12 is a brand-new car from the ground up, and not just a slightly evolved DB11.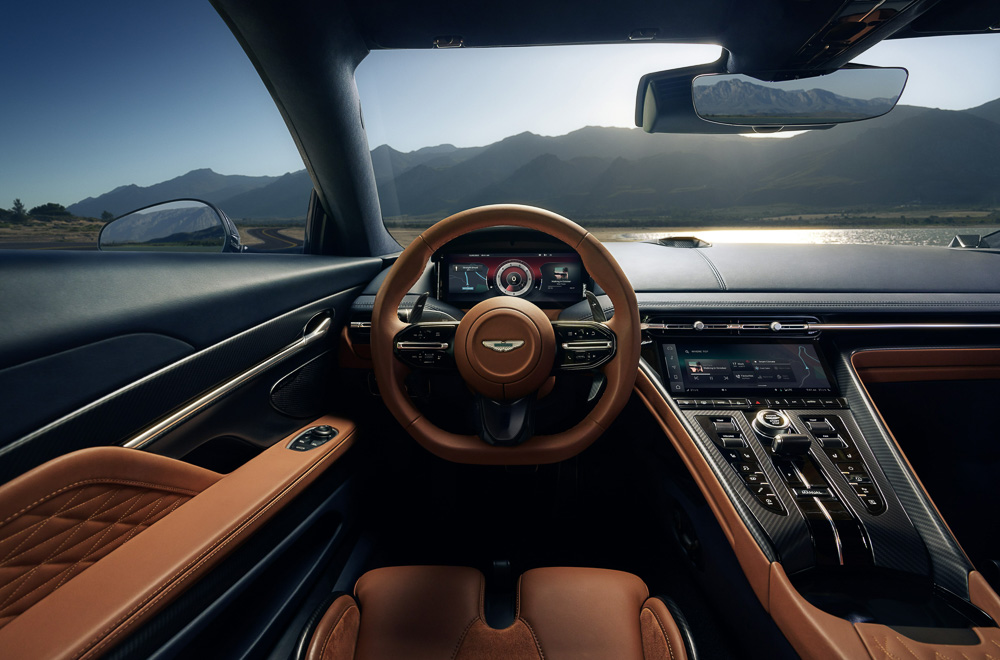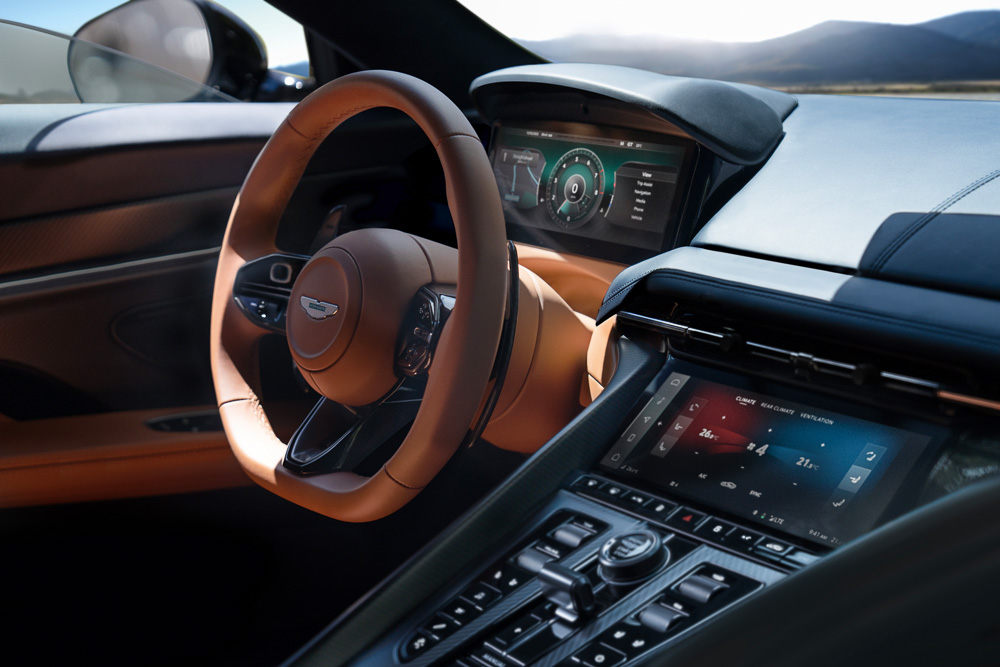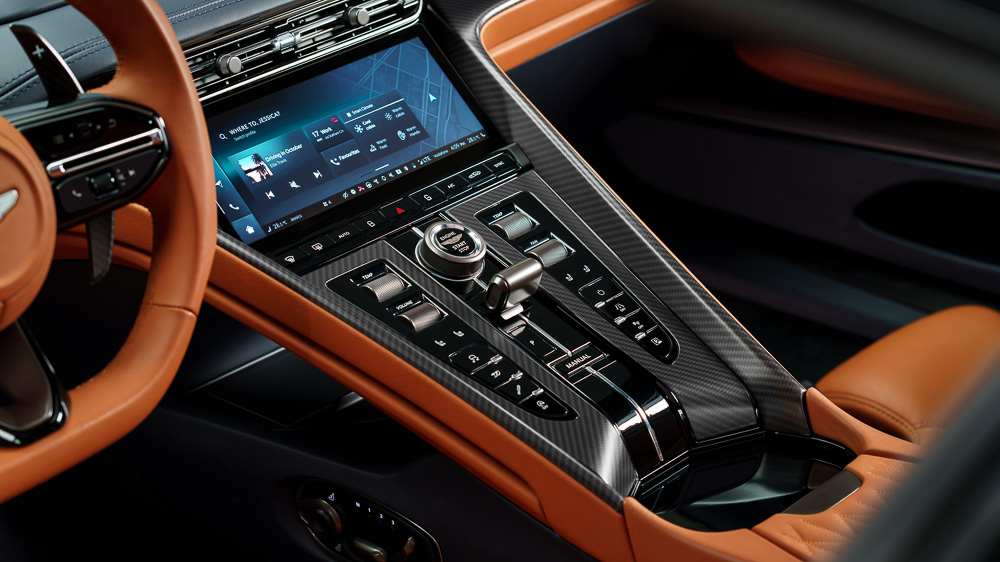 Maybe the newly styled cabin will wow potential buyers, especially as Aston has finally joined the rest of the automotive world in the era of modern infotainment and touchscreens. Gone is the old Mercedes-derived system, and in its place is now an in-house developed setup that comes complete with a 10.25-inch touchscreen.
The latter is situated in the dramatic-looking center console; promises the highest resolution in its class; fast response times; and features support for Apple CarPlay and Android Auto. You can even program the navigation from your smartphone app before getting into the car, and the vehicle also supports over-the-air software updates to cut down on garage visits.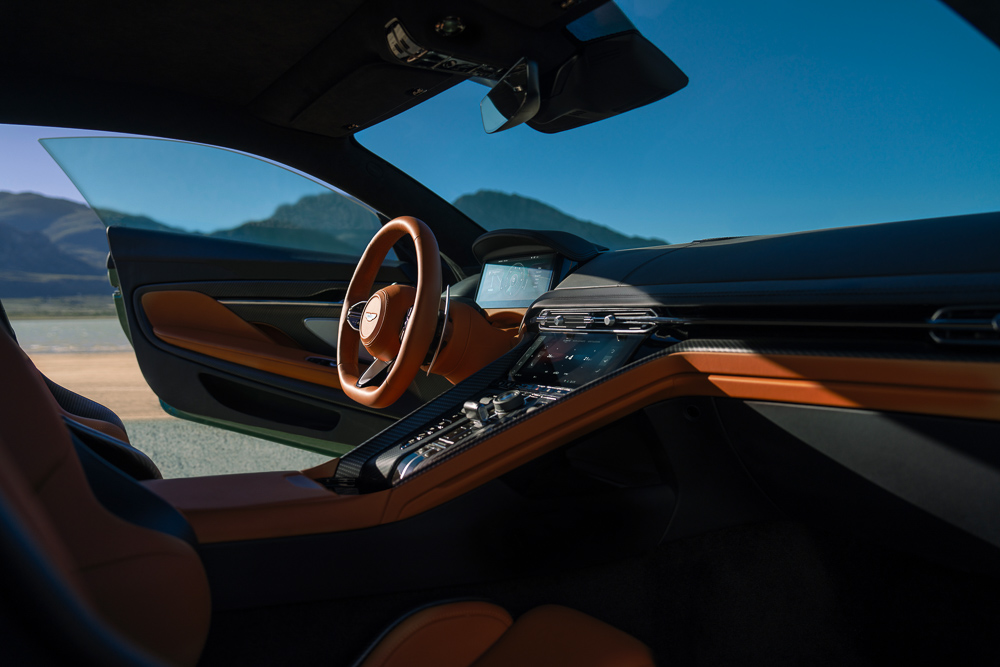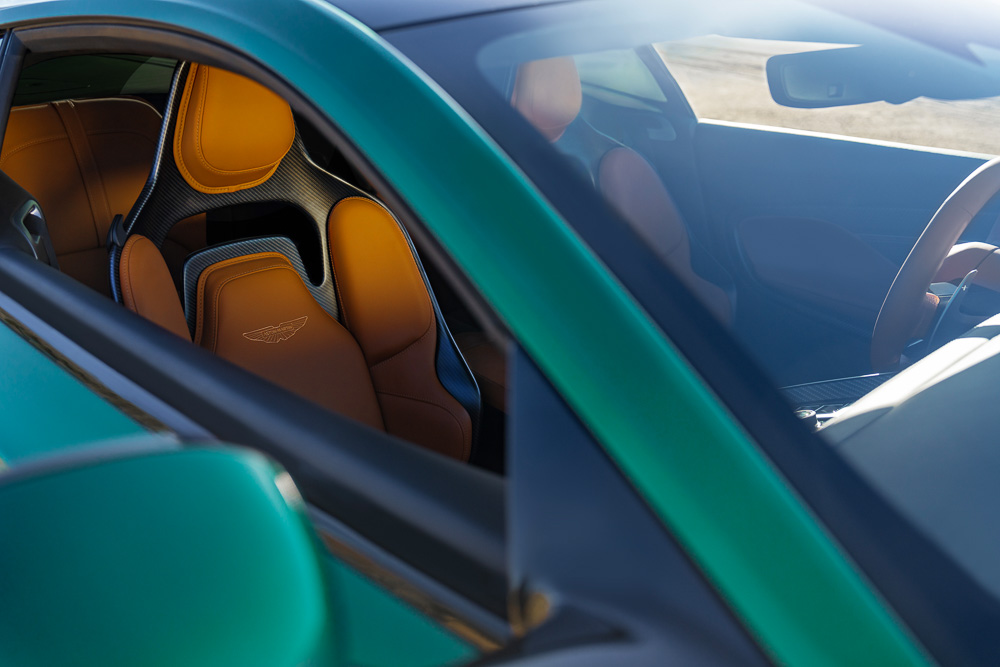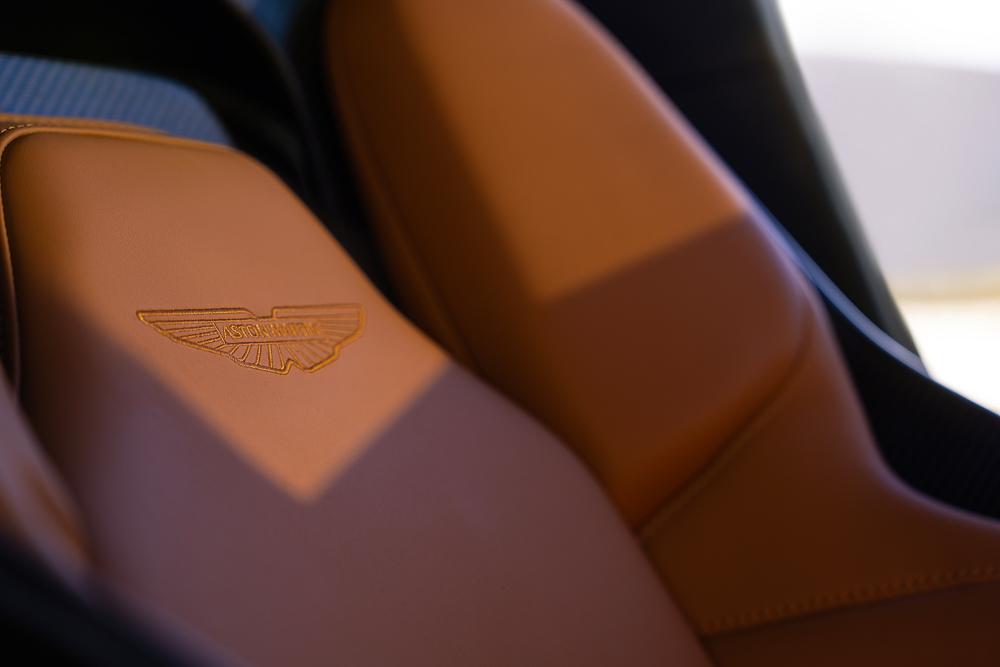 The cabin itself looks like a beautiful, leather-clad cocoon that invites you to take a seat and drive it until the fuel runs out. While you do that, you can enjoy your favorite tunes through the 390W, 11-speaker audio system that comes as standard, or pay a bit more for a monstrous 1,170W Bowers & Wilkins surround sound system.
Three different driving modes let you choose between comfortably cruising along in GT mode or living it up in Sport and Sport+ modes. Stopping power is supplied by massive cast-iron 400mm front and 360mm rear discs, with a carbon-ceramic setup available as an option.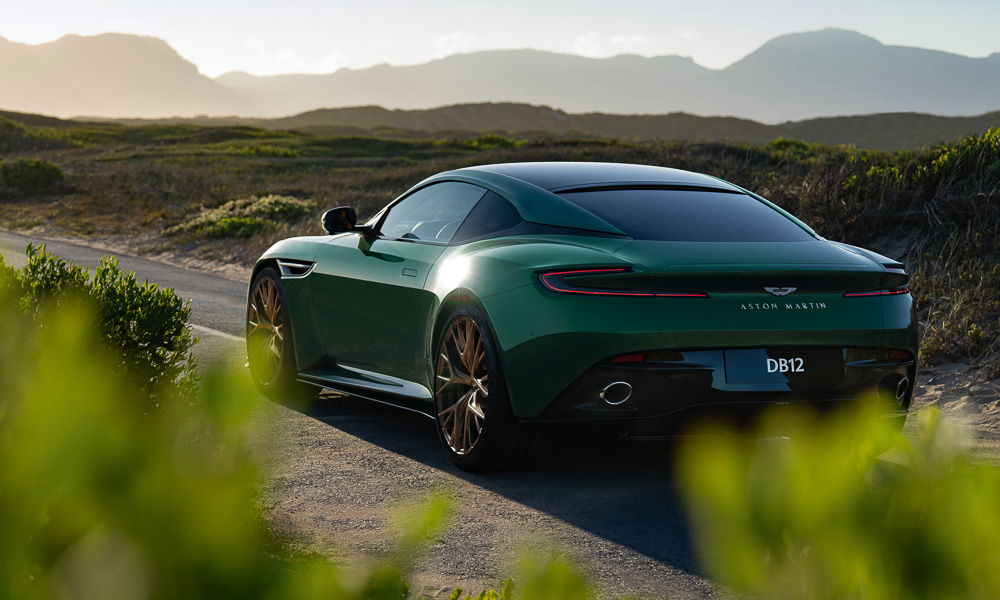 We know that Aston Martin has created yet another stunning-looking car that combines ferocious performance with an elegant appearance, but if it can find favor with buyers is unsure yet.
The firm has long struggled financially, and the DBX SUV is a better earner for it than the two-door sports cars. Maybe the new DB12 will change that and sell like hotcakes. We certainly hope so, as Aston is one of those traditional brands that would leave the world a more boring place if they weren't around.