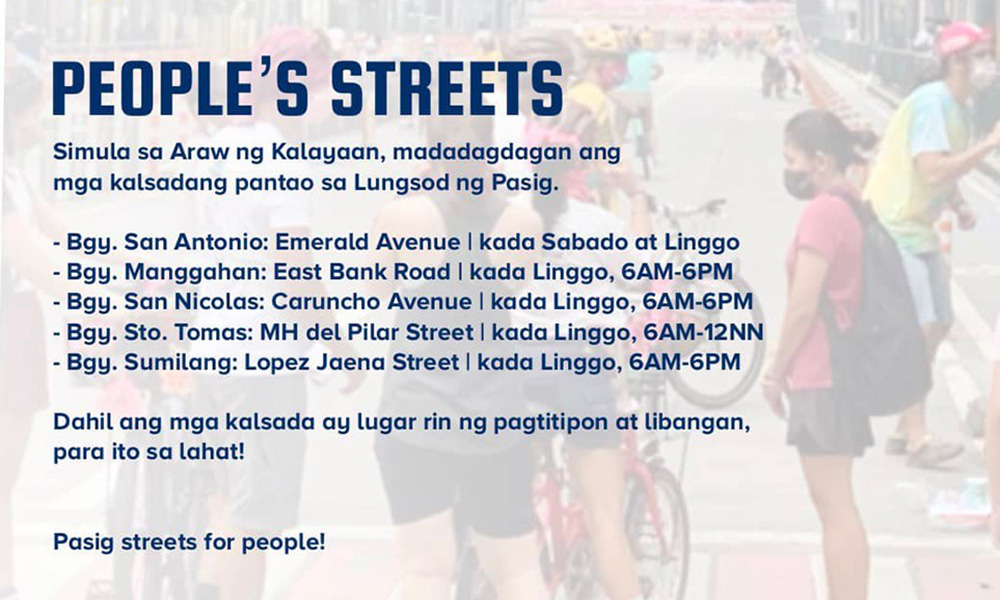 With Independence Day on June 12, Pasig Transport has lined up activities across the city with the addition of three new People's Streets:
East Bank Road in Barangay Manggahan (Sundays, 6am to 6pm)

Caruncho Avenue in Barangay San Nicolas (Sundays, 6am to 6pm)

M.H. del Pilar Street (Sundays, 6am to 12nn)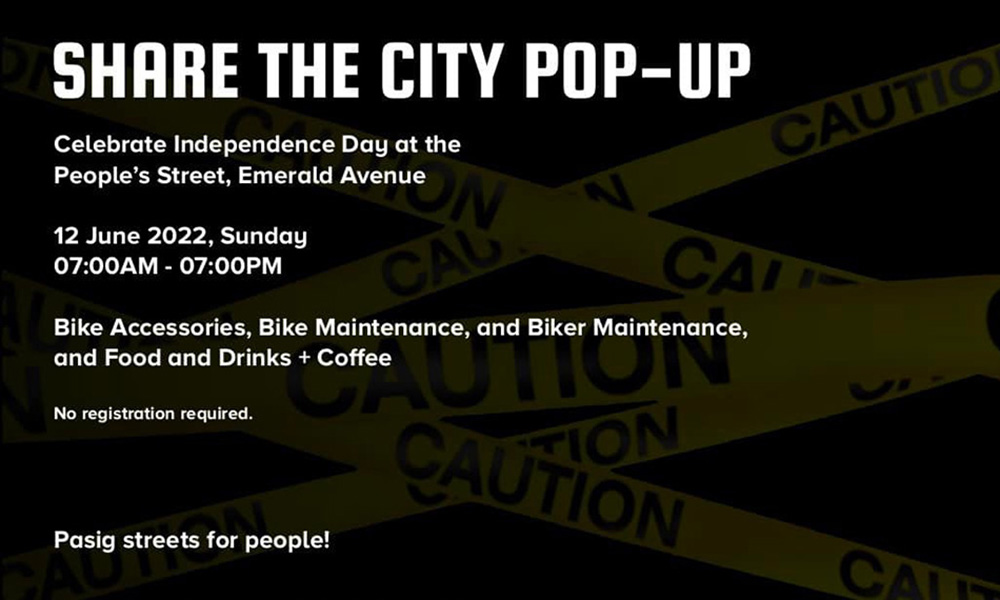 Meanwhile, on Emerald Avenue, Share the City Pop-Up will be held in collaboration with Mobile in MNL.
Workshops will be held on bike maintenance and biker maintenance (physical fitness for cyclists), while bike lessons will be held from 7am to 10am. Various food and beverage stalls (such as Kombi Brew) will be present, and there will also be pop-up stores selling biking goodies from 7am to 7pm.
With all the traffic congestion in Metro Manila, cycling is one of the greatest forms of independence. So let's continue to promote it to make the city livable.