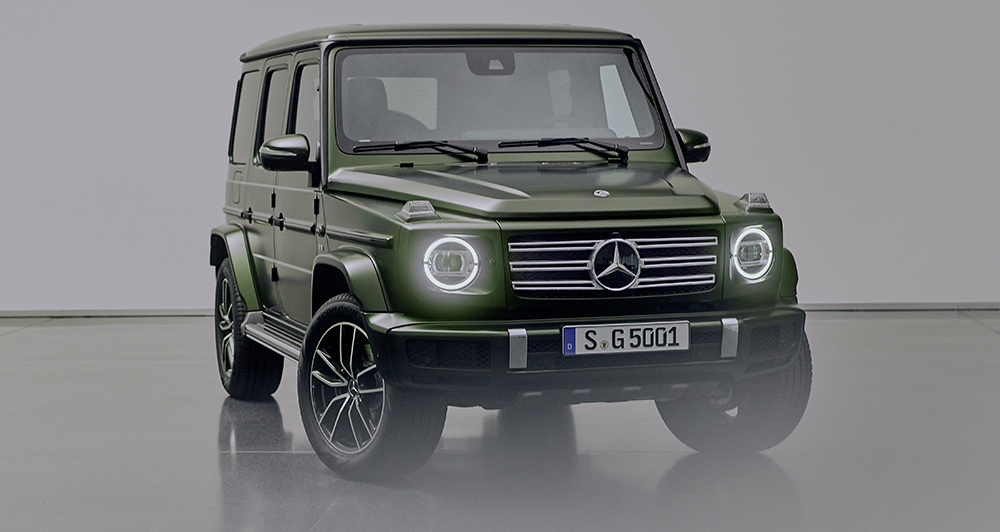 Believe it or not, there once was a time when 4x4s were not primarily used to drop the kids off at school or drive slowly to work and the mall. Few people even called them SUVs back then.
But much of that changed when Mercedes decided to take a military vehicle, and first make it more comfortable before then shoving a big V8 under its hood and showing off the result at the Geneva Motor Show back in 1993.
The W463 500 GE was born and the rest, as they say, is history. A history that is now coming to an end, as the V8 is about to be kicked out of the lineup—at least for the non-AMG models. To celebrate 30 years of the big 5.0-liter eight-banger powering G-Wagons, Mercedes is giving it one last hurrah with a limited final-edition version.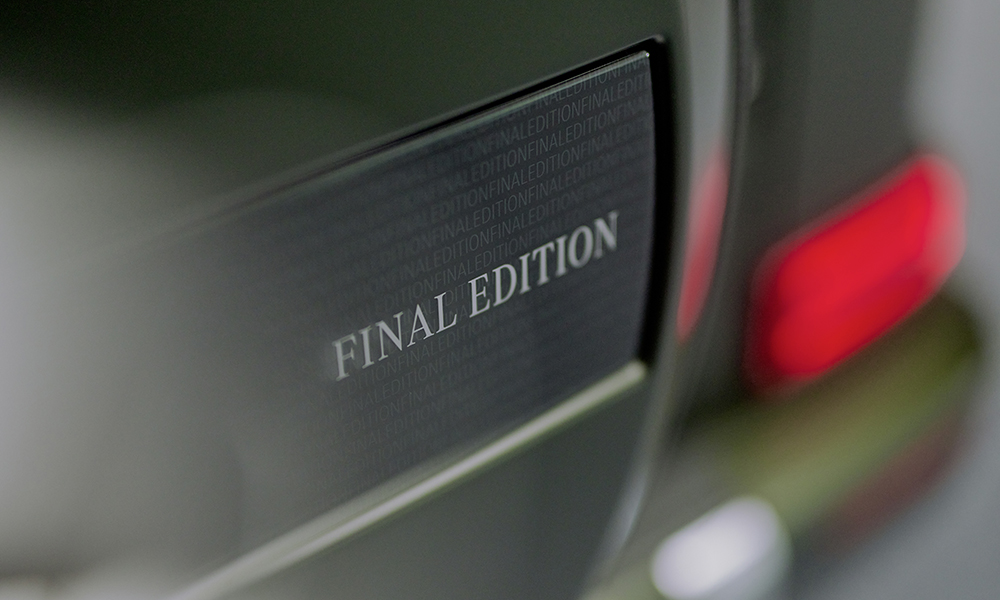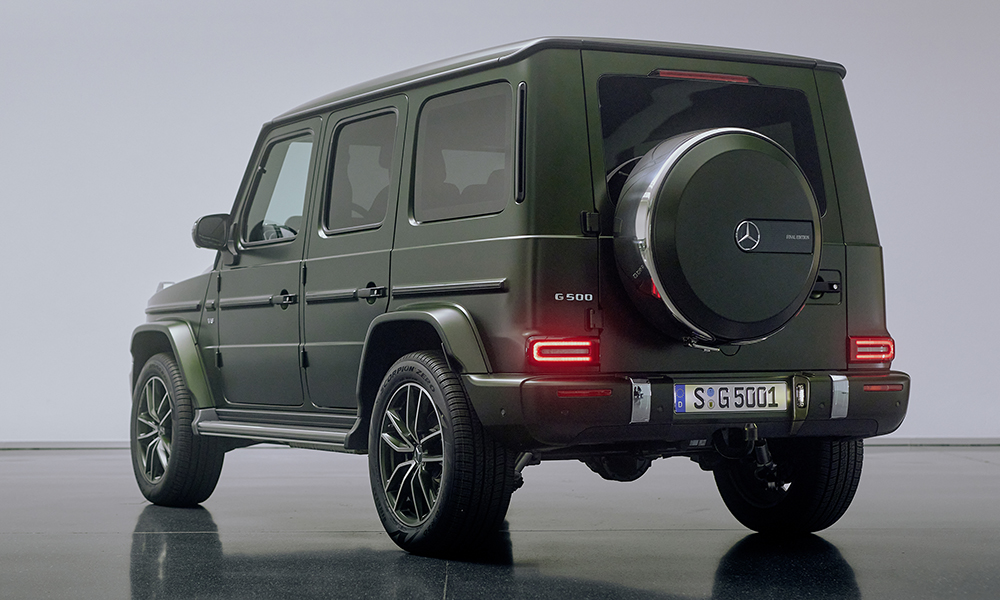 From 2024 onward, anyone who wants a V8 installed in his or her Geländewagen will need to phone the AMG sales department and order a G63, as the regular G will see its eight-pot powerplant replaced by a straight-six engine. If that thought pains you, then a G500 Final Edition might be just the thing for you.
Just like the first 500 GE was limited to 464 units, this last one will also have its production numbers capped. Only 1,500 Final Edition versions will be built in Austria from September this year to March 2024. That may sound like a lot of cars, but if you consider that the factory in Graz recently completed the 500,000th G-Wagon, it's not really a big number.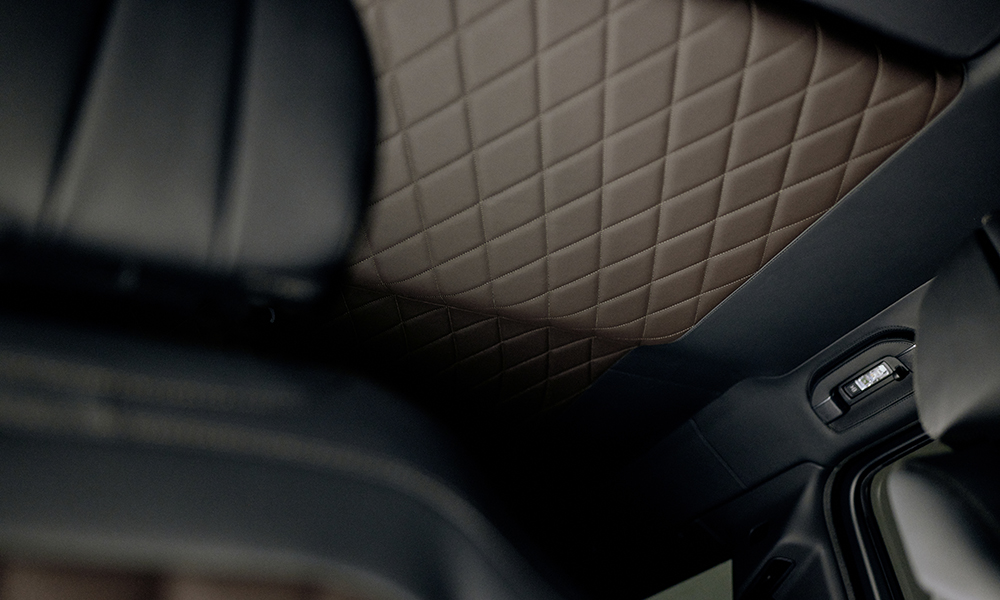 Unlike regular versions of this go-anywhere mobile, this one can only be ordered in one of three colors: Obsidian Black Metallic, Opalith White Magno, and Paint Olive Magno. And the Germans are finishing 500 cars in each of those shades.
It rolls along on 20-inch AMG five-twin-spoke design rims that are also painted in body color if you order olive magno, and finished in black if you order any of the other two shades on offer.
"Final Edition" lettering makes sure onlookers know what's driving past them, and logo projectors paint the 'G' logo and its slogan of "Stronger Than Time" onto the tarmac when the car is standing still.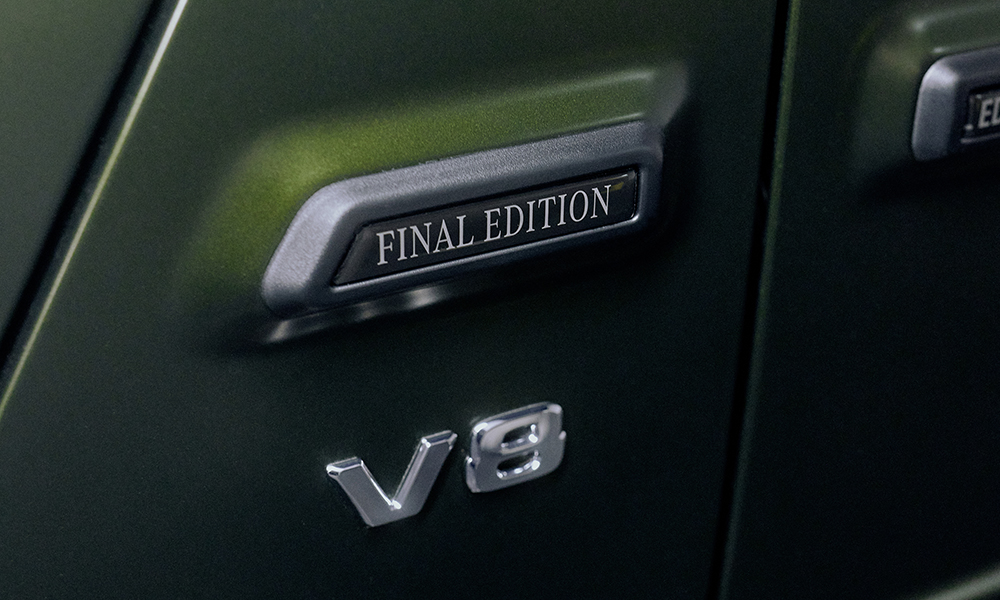 Illuminated "Final Edition" lettering on the door sill trims welcomes you when you open the door, and the cabin is finished in a way that befits this luxury barge.
Pretty much any surface that can be covered with cowhide has been adorned with the finest Nappa leather, from the luggage compartment to the roof lining and even the little panels where the controls for the electronically adjusted seats are located.
Passengers can enjoy sitting on the multi-contour seats and listen to their favorite tunes on the Burmester surround-sound system that comes as part of the package.
If you now want to enjoy the last-ever G to feature the 3,982cc (4.0-liter) V8 with 421hp, then not only do you need to be quick, but you'll also need a healthy bank balance. The final goodbye to the eight-cylinder G costs at least €196,350 (P11.84 million).