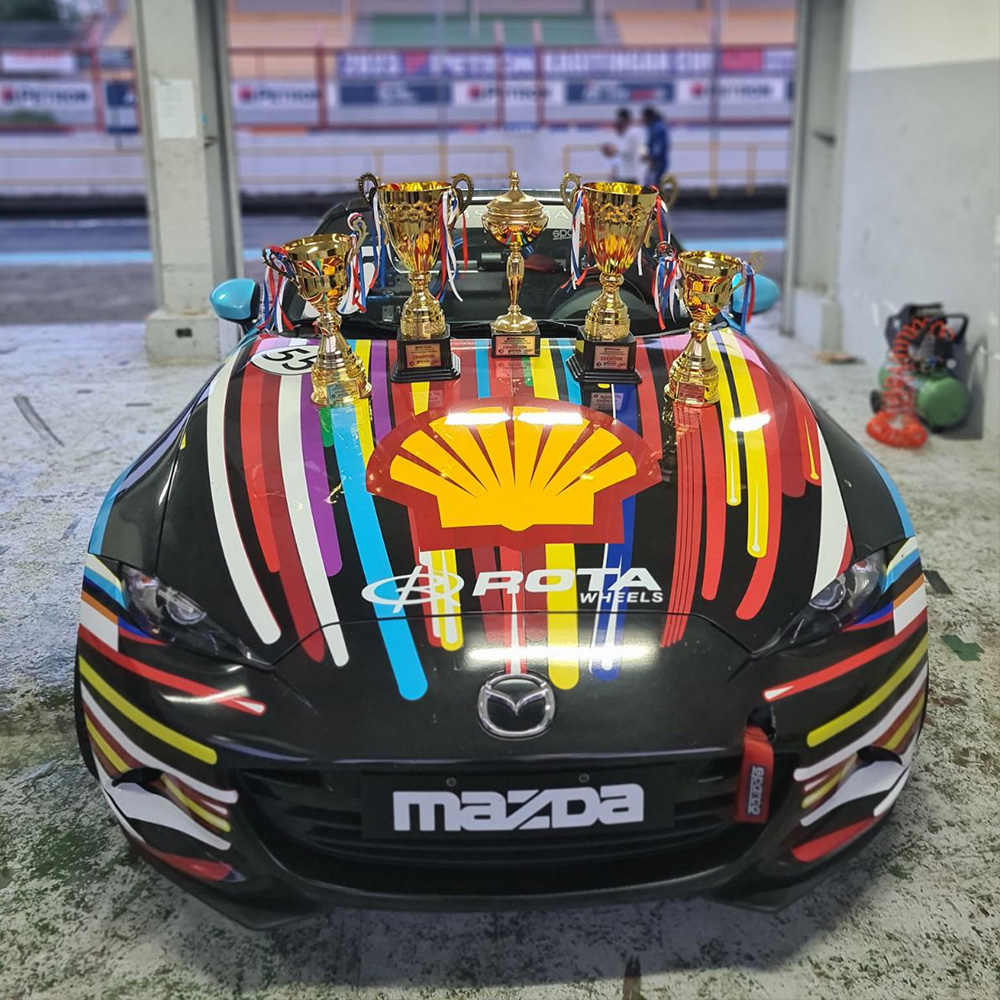 From its first generation to the current model, the Mazda MX-5 has been loved by enthusiasts worldwide. Time and again, the little roadster proves it is one of the best sports cars your money can buy.
That's why we're not surprised to find out that it scored another race win again. This time, in the four-hour Kagitingan Cup endurance race.
The eye-catching car, donning digitally printed vinyl wrap, stood out because of its contrasting colors. It used the number 55 in the race, the same one as the Mazda 787B. Yes, the same car that won the 1991 24 Hours of Le Mans.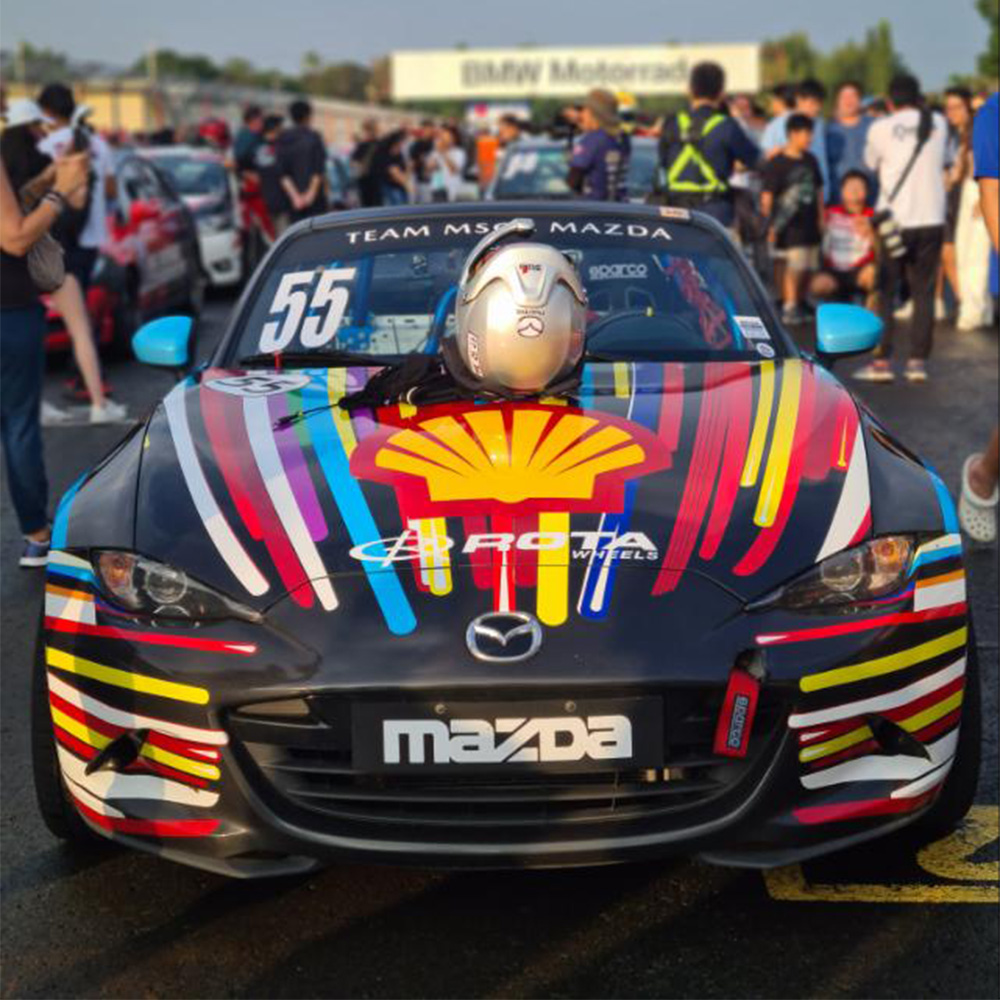 Driven by Angie King, Tyson Sy, and Windy Imperial, the team used an MX-5 that was nearly identical to the MSCC Miata Spec Series race car. With the stock 2.0-liter, 181hp engine paired with a six-speed manual gearbox, only slight setup changes were made to the suspension and the chassis.
The MX-5 went up against more powerful tuned cars in the race. But the great handling and the perfect weight distribution were all that it needed to win against the competition.
With competent drivers behind the wheel, the car built a 19.216-second gap over the next car. This was enough for it to complete 89 laps and post the best time of 1:56.054.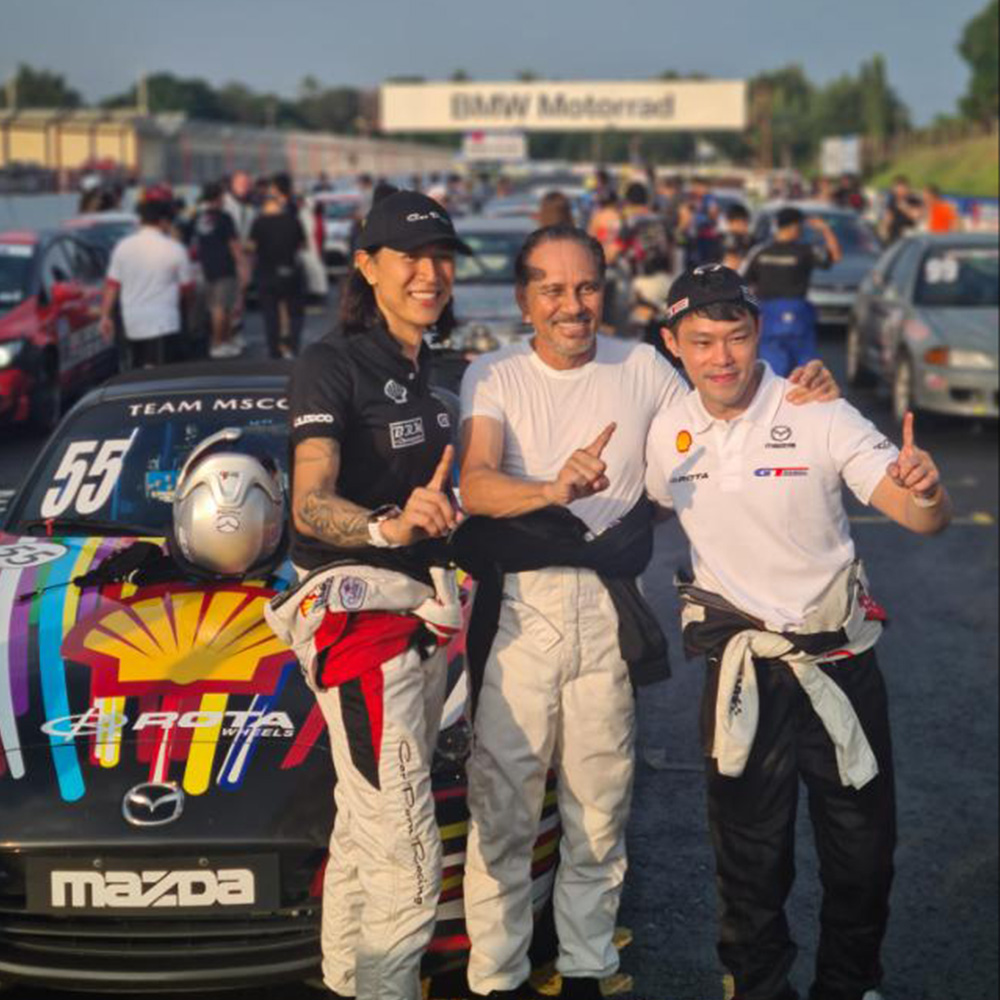 And while the team only finished second overall for the two-hour race event, it won the Class 1 and Open A categories for the longer, four-hour race. This despite the tricky track conditions brought about by the incessant rains during race day.
But this was no surprise as the MX-5 had also won several endurance races. The list includes the eight-hour Makabayan Endurance Race Challenge, the 8 Oras ng Pilipinas, and the 12-hour Kalayaan Cup in 2019. It had also won the same 12-hour Kalayaan Cup in 2021.