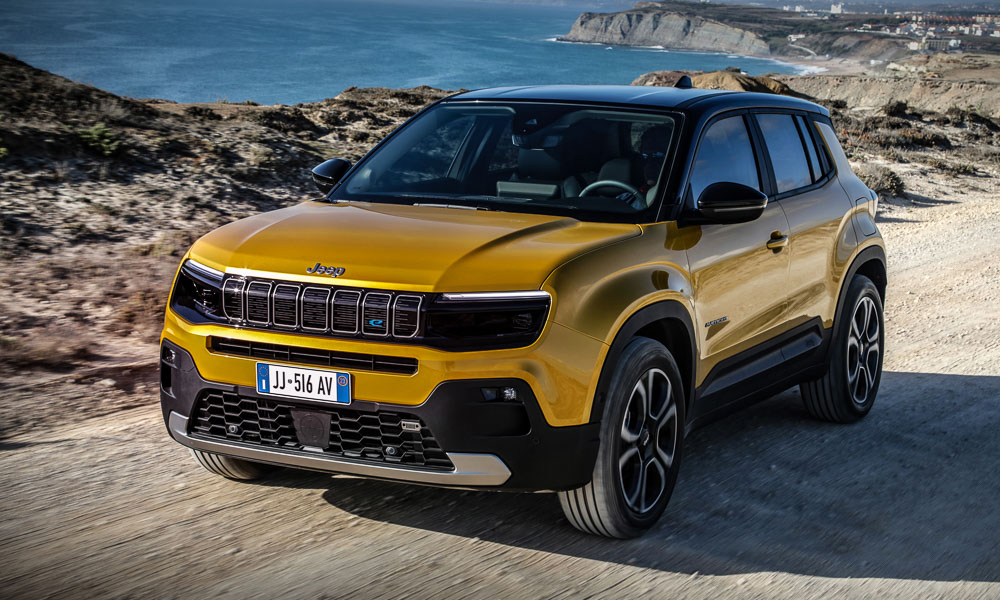 Don't look now, but Jeep has just unveiled its first-ever fully electric SUV with the Avenger. First unveiled at the Paris Motor Show, the B-segment SUV is powered by a 400V electric motor with 115kW (that's 154hp) and 260Nm, with juice provided by a 54kWh battery.
As part of Jeep's coming onslaught of battery electric vehicles (BEVs) over the next few years, the Avenger is claimed to have a range of anywhere from 400km to 550km.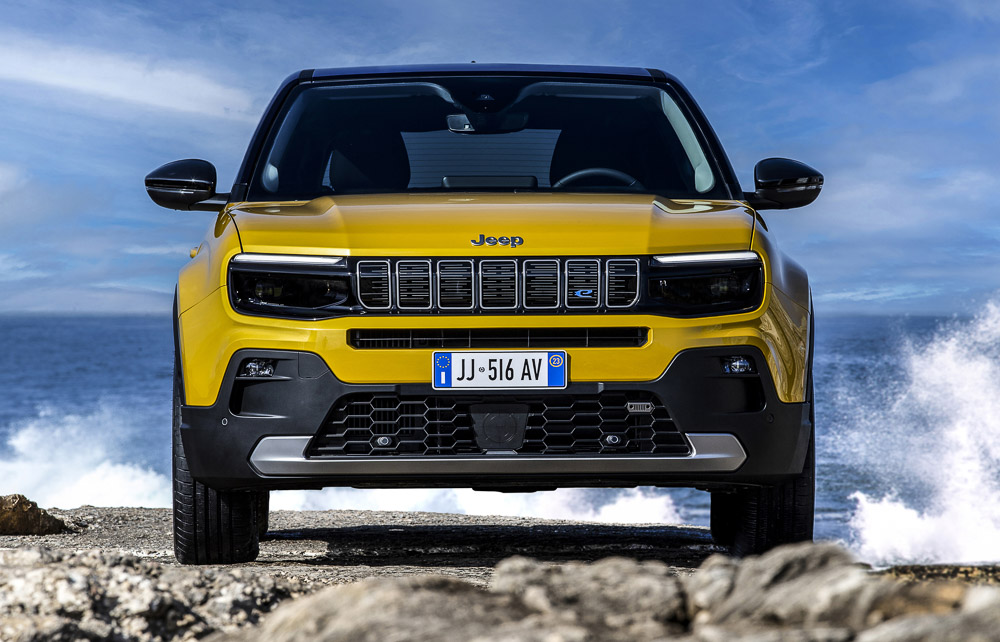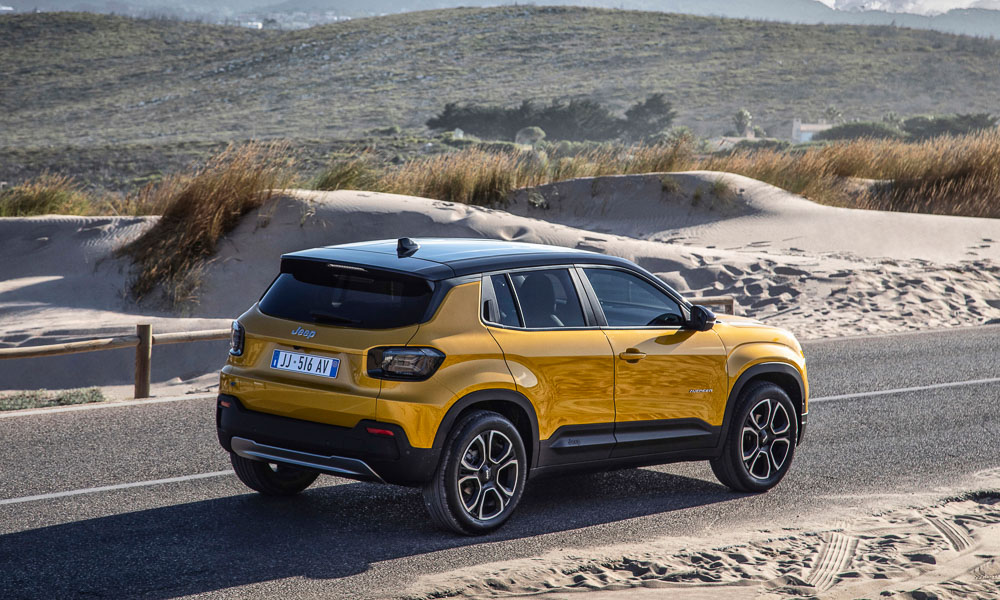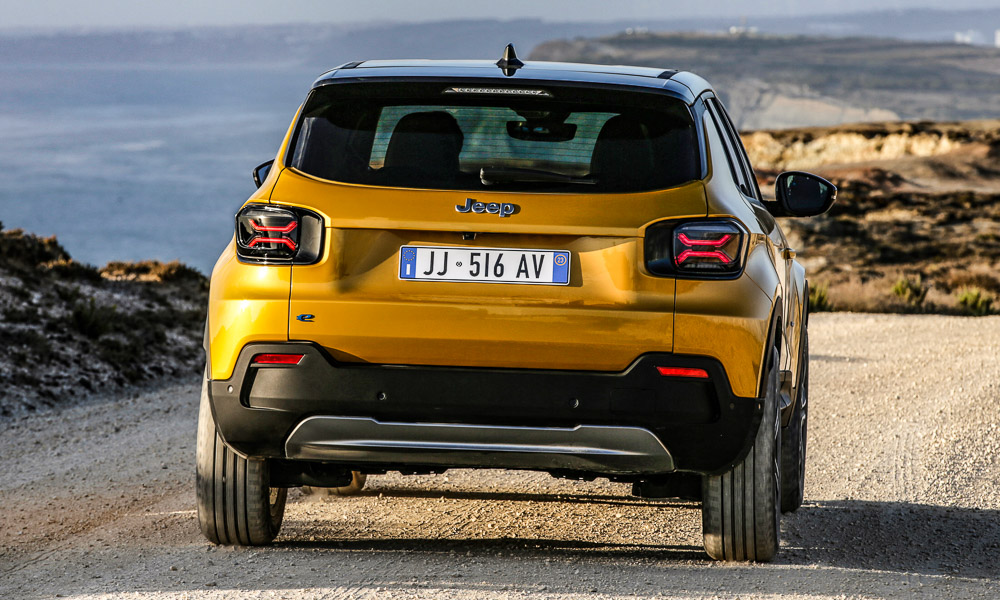 Being a front-wheel-drive SUV, you're not going to be crossing any rivers or tackling the Rubicon with the Avenger. However, given that the vast majority of SUV owners will limit their "off-roading" to dirt roads, slush-covered driveways, and gravel tracks, it probably won't matter.
Even so, the Avenger still has Jeep DNA in its chassis, which has been given impressive approach (20°), break-over (20°), and departure (32°) angles if you ever need to jump over a curb or the center island.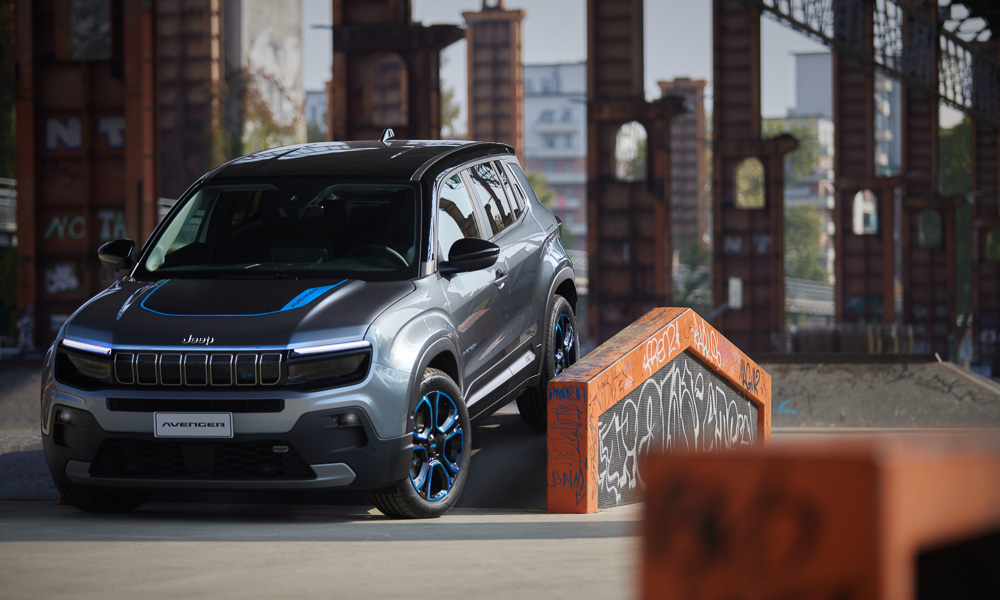 In addition, it has standard Selec-Terrain and Hill Descent Control technology. The former has six driving modes: Normal, Eco, Sport, Snow, Mud, and Sand. And since the Avenger is only 4.08m long—16cm shorter than the Renegade—short front and rear overhangs are not only trail-friendly, but also give it a square-shouldered look especially when paired with its 18-inch wheels.
The Selec-Terrain system offers six modes: "Normal" for everyday driving; "Eco" to enhance range; "Sport" for more driving fun; "Snow" for maximum traction on icy roads or trails; "Mud" to optimize mud performance and to enhance grip; and "Sand" to limit the risk of becoming stuck on sandy soil.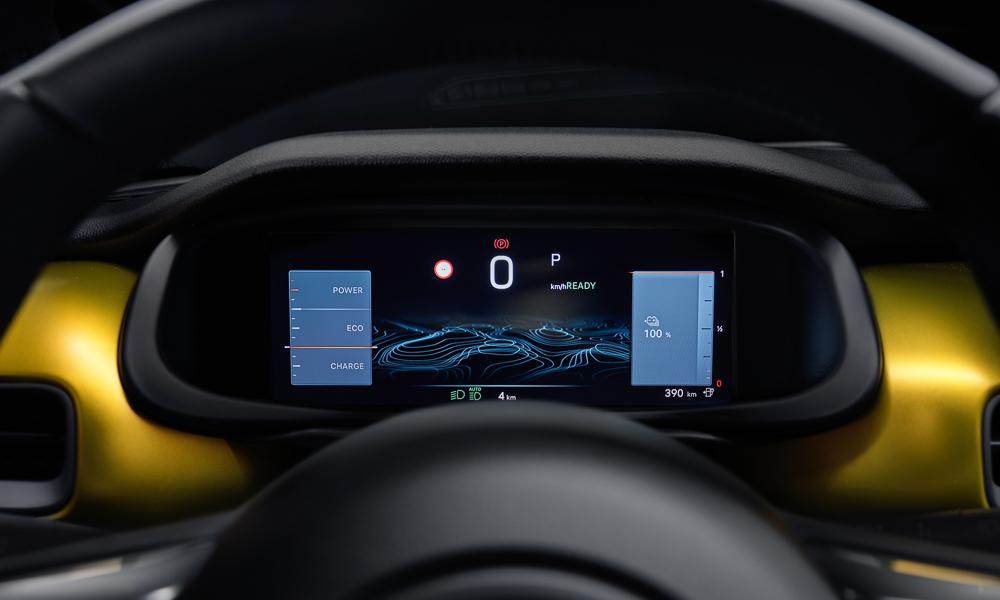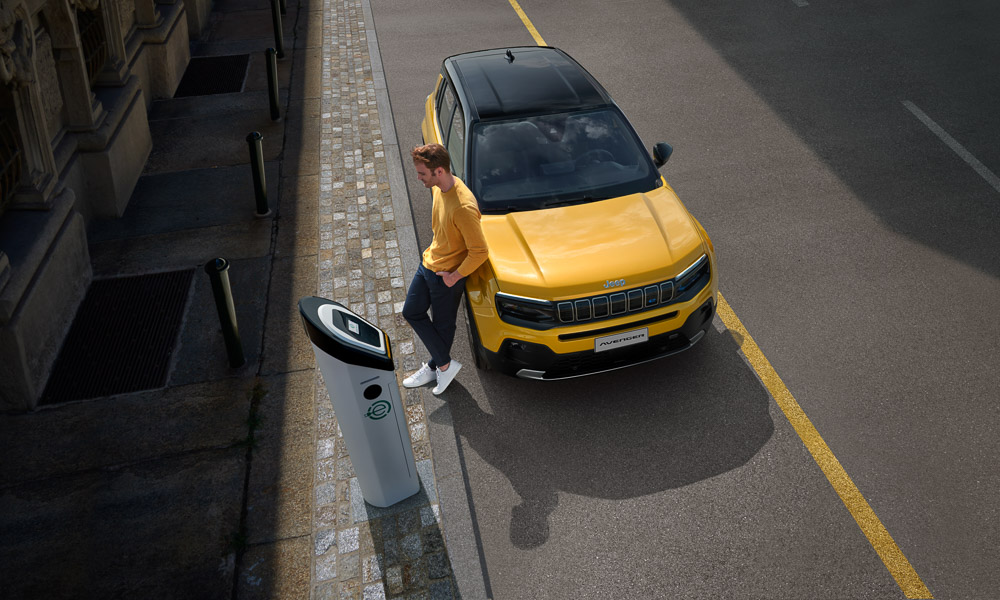 The battery pack is made up of 17 modules and 102 cells using NMC 811 lithium-ion chemistry. Tested over 2,000,000km, Jeep is confident the battery will last the lifetime of the vehicle. It is located under the front and rear seats and the central tunnel. And a 200mm ground clearance and underbody skid plates protect it from damage during off-road driving.
The battery is charged using a 100kW Mode 4 cable in direct current. Three minutes of charging time from a fast public charge station will give it enough juice for 30km. Twenty-four minutes of charging will also bring the battery up from 20% to 80%. Given that research shows that most urban commutes take only 30km, Jeep foresees a full charge lasting several days.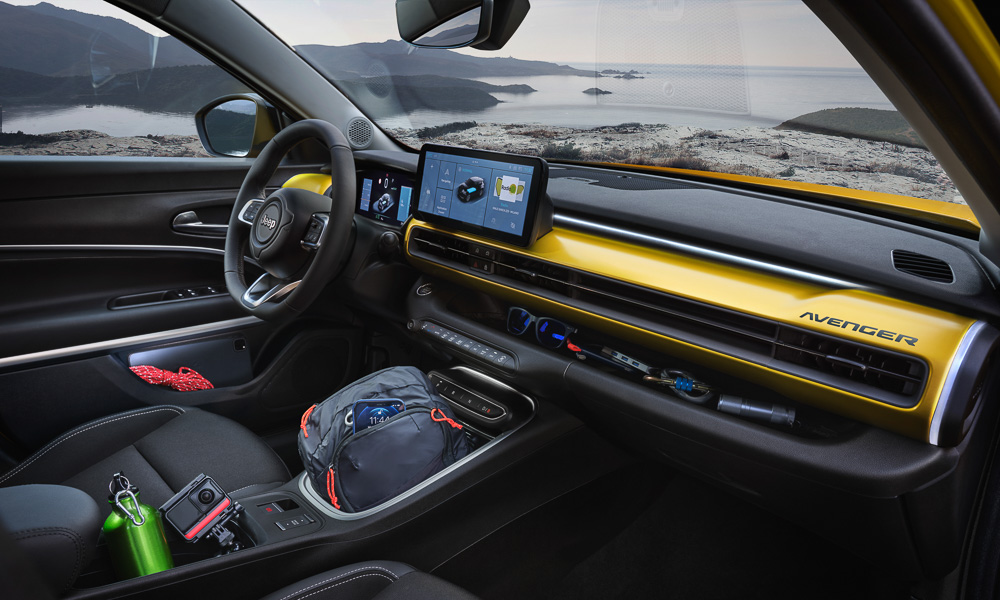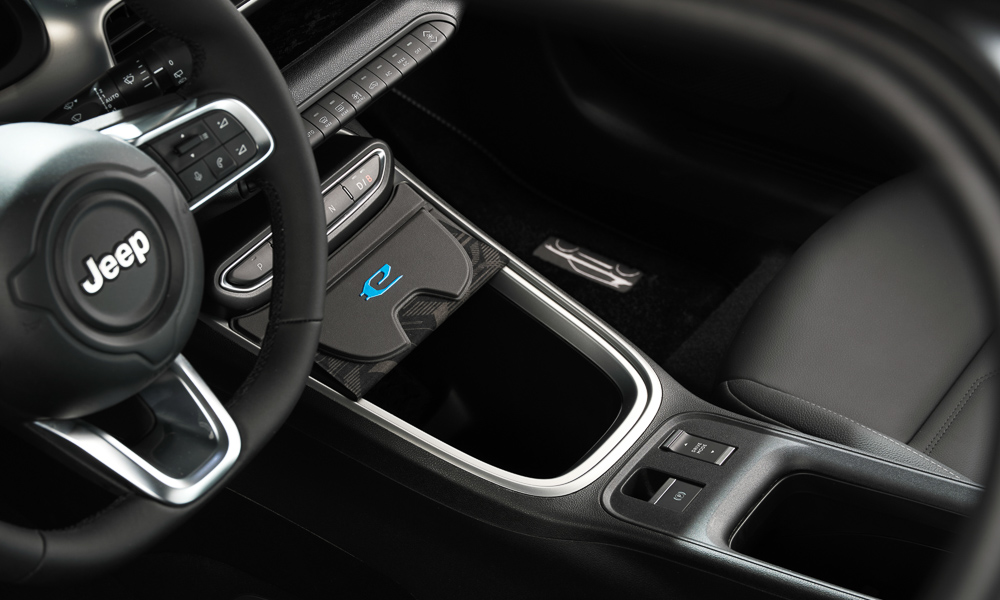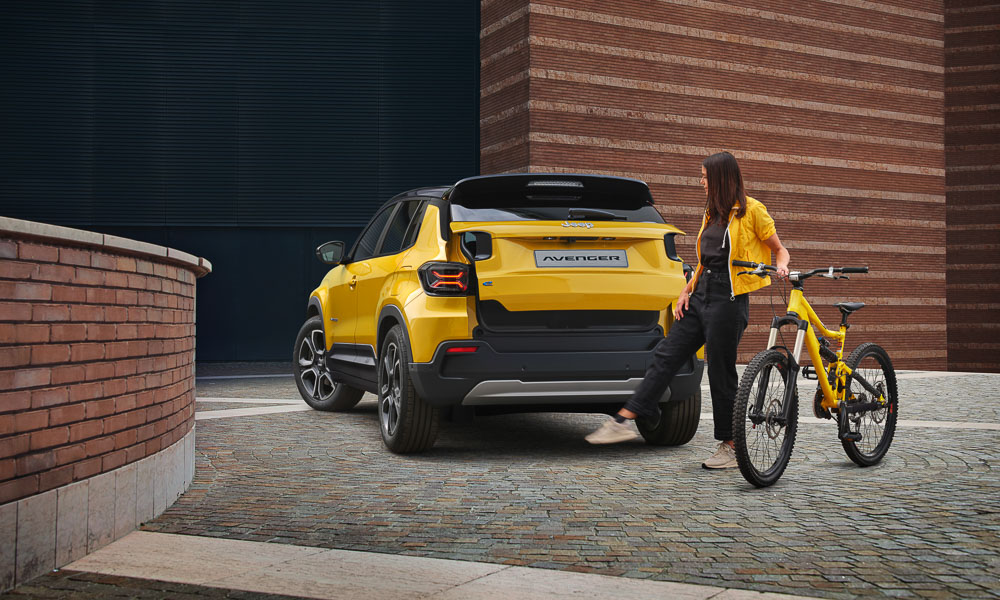 The interior has been designed to be especially practical, including features such as a power liftgate, movable central tunnel dividers to free up space, and a 10.25-inch Uconnect infotainment screen. The total trunk volume is 380L. A host of driving aids such as adaptive cruise control and lane centering are also included.
The Jeep Avenger arrives in showrooms early next year, but customers can already pre-book the exclusive First Edition—an eye-catching, fully equipped version—in most of the European markets.