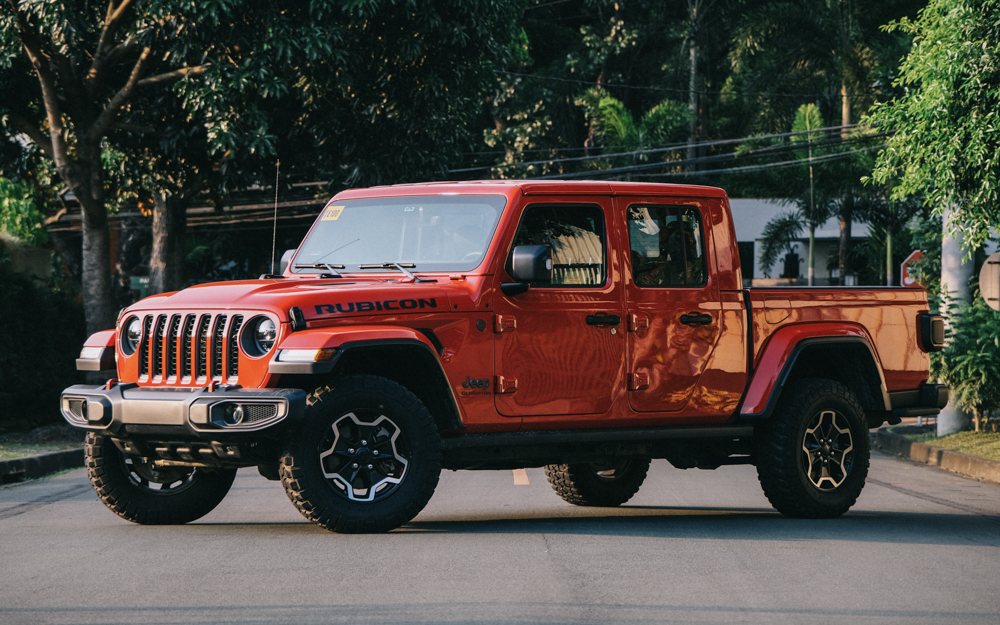 Gladiators, by definition, were fighters during the Roman Empire who fought battles against animals, condemned criminals, and fellow gladiators for the entertainment of the public. Though they may seem a bit romanticized nowadays, these fighters had to be tough to survive. And I think that their vehicle namesake, the Jeep Gladiator, has the same warrior spirit on and off the road.
Here's a quick history lesson. The Gladiator name isn't entirely new. It was Jeep's pickup offering from the 1960s until the 1980s. It was then replaced by the Comanche, a truck version of the very popular Cherokee SUV. But that vehicle was short-lived, and Jeep would not have any pickup in its product lineup for almost three decades until the arrival of the current Gladiator.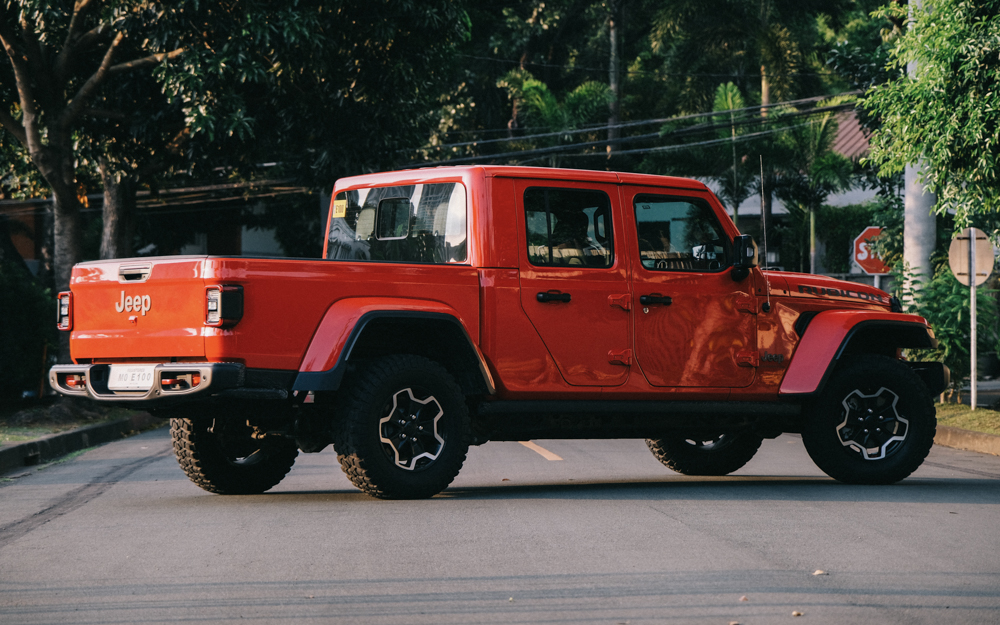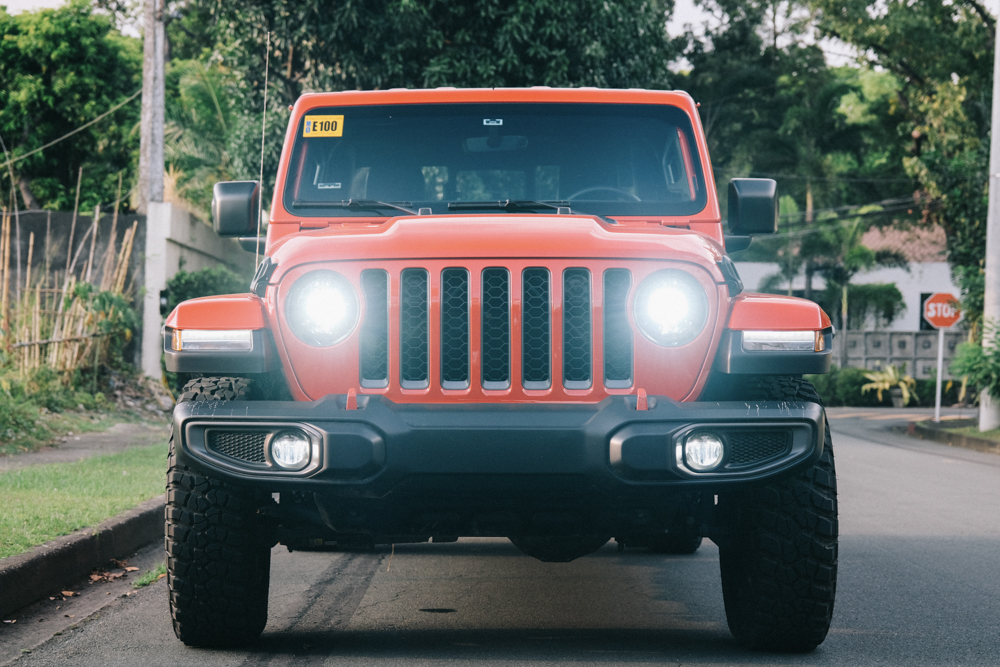 Probably something the likes of Sylvester Stallone or Arnold Schwarzenegger would drive daily, the Gladiator just oozes masculinity. With a bulging hood, flared fenders with rock guards all around, a bright Firecracker Red paint job, and a very throaty exhaust note, this thing will definitely make you feel like a macho '80s action movie hero speeding down the road with the roof panels off (more on this later).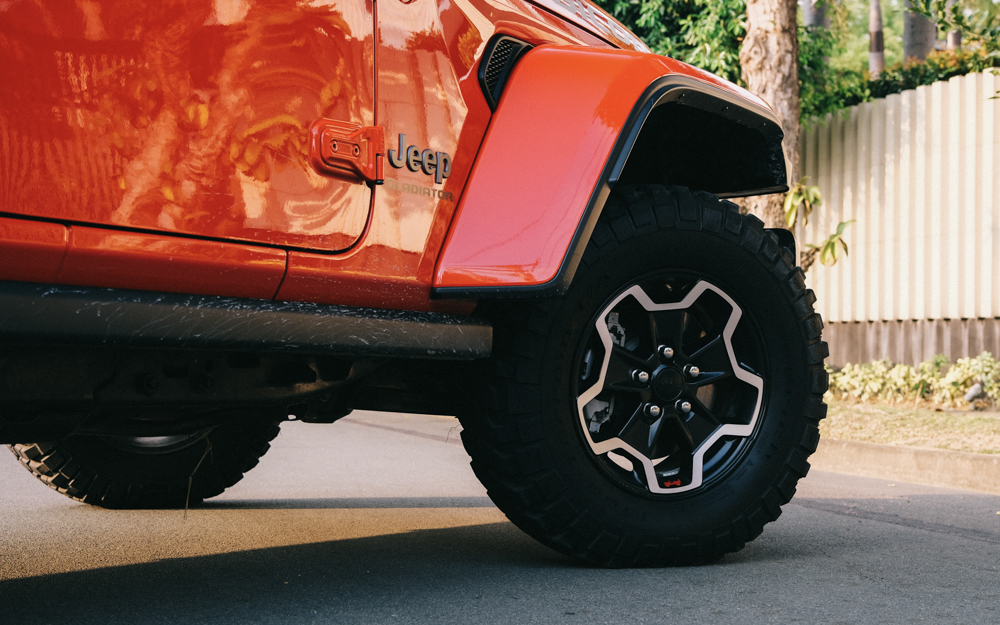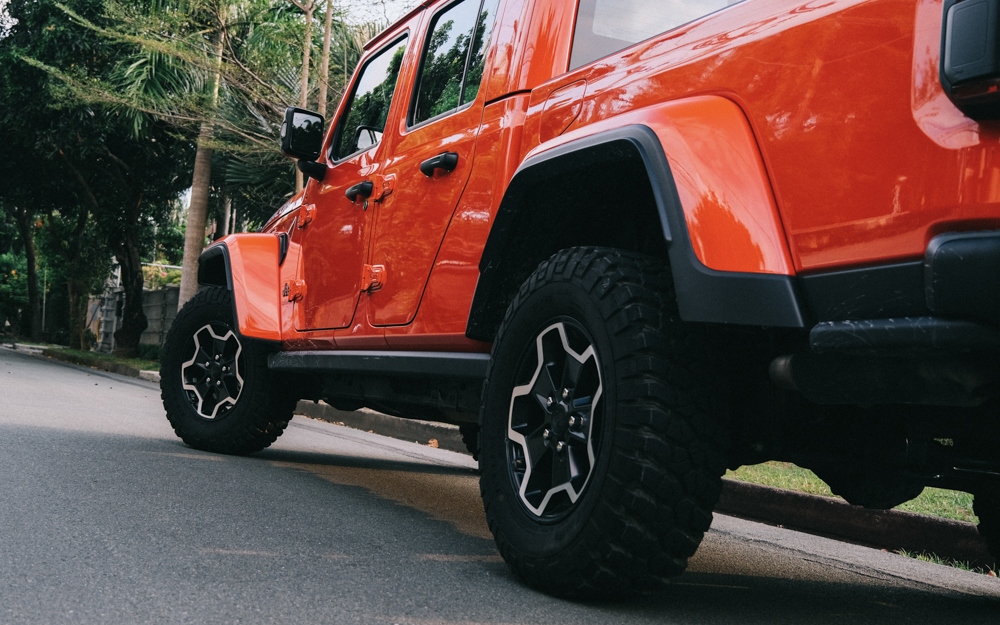 The interior is also almost completely lifted straight from the Wrangler, so you get the same funky leather seats with red stitching, and the excellent Uconnect 4 infotainment system with an 8.4-inch screen (and Android Auto and Apple CarPlay). You also get a smattering of USB and USB-C ports, and even a three-prong 240V socket to power almost anything. Of course, it's just as rugged as the exterior is, with large buttons and durable plastics.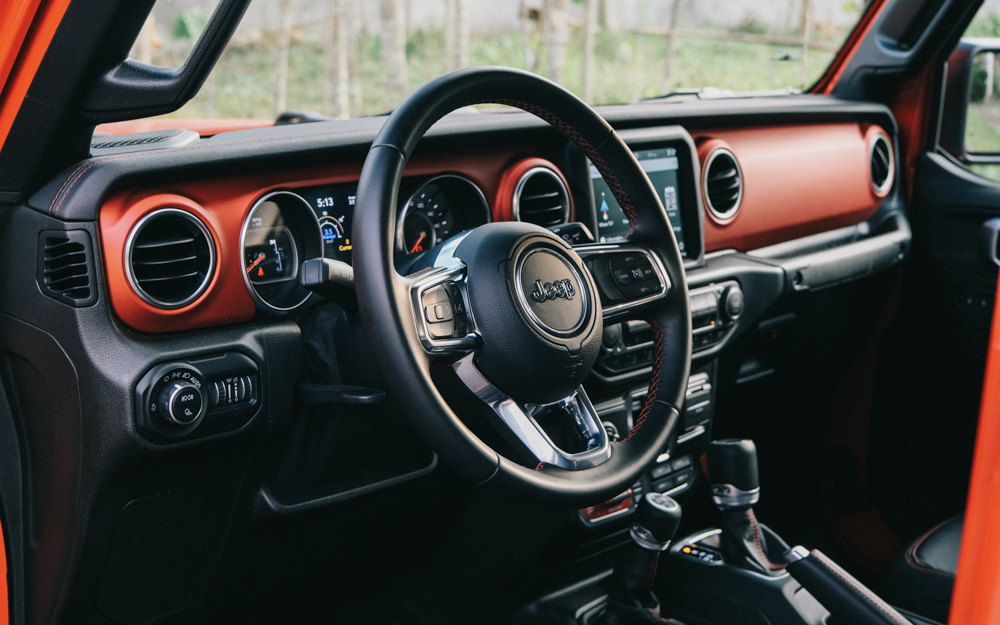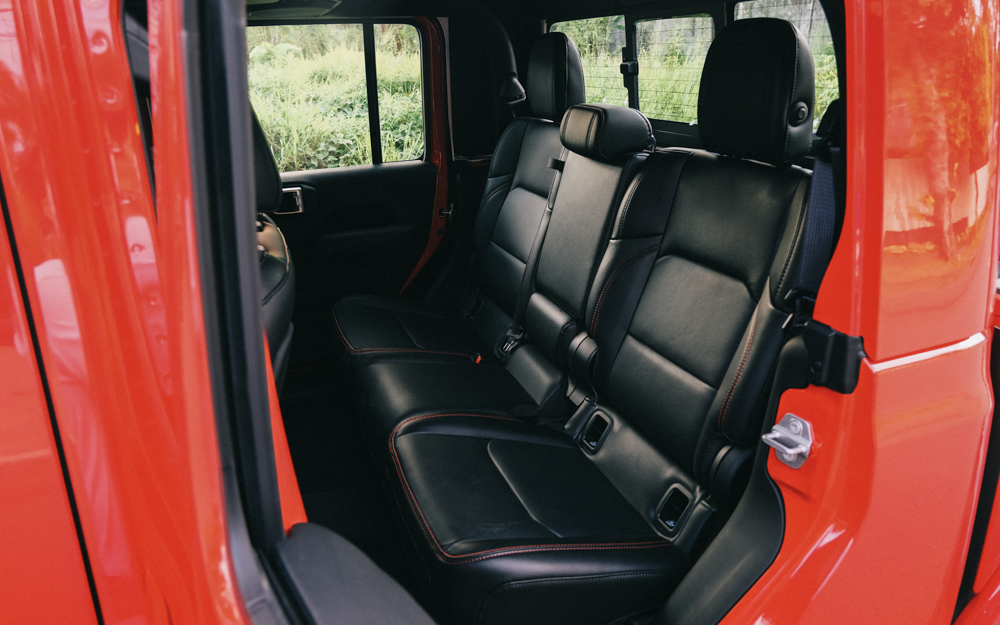 Let's get the hard numbers out first. The Gladiator has 282mm of ground clearance, a water-fording depth of 762mm, an approach angle of 43.6°, a break-over angle of 20.3°, and a departure angle of 26°. It can tow up to 3,470kg and it has a payload capacity of 726kg. Unfortunately, due to the granular lockdowns during my review period, I wasn't able to bring it off-roading or use it to tow or haul anything. But from the numbers alone and my short stint behind the wheel, I really felt like I could go through anything with this truck.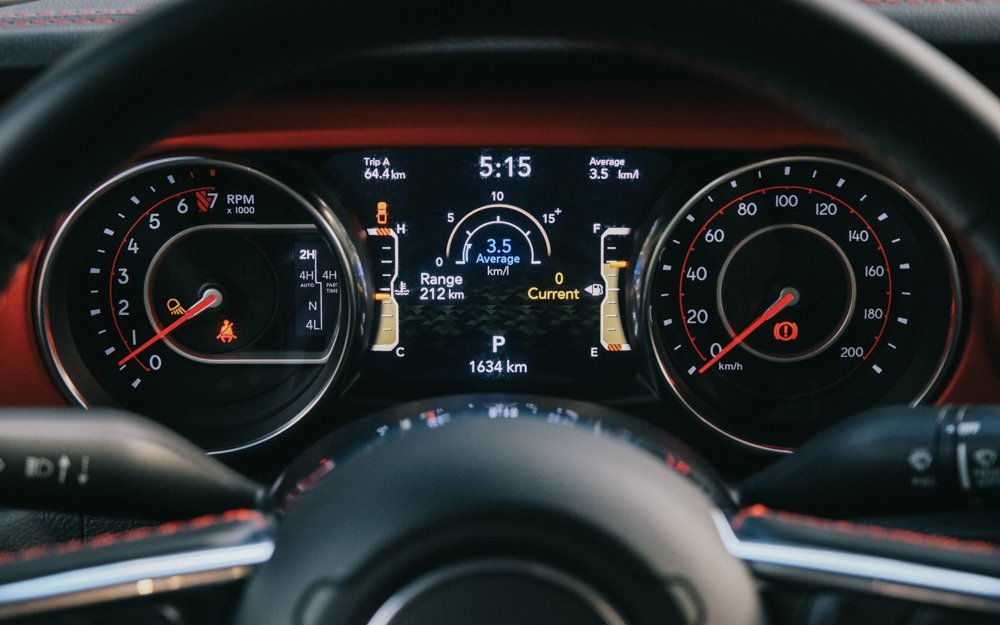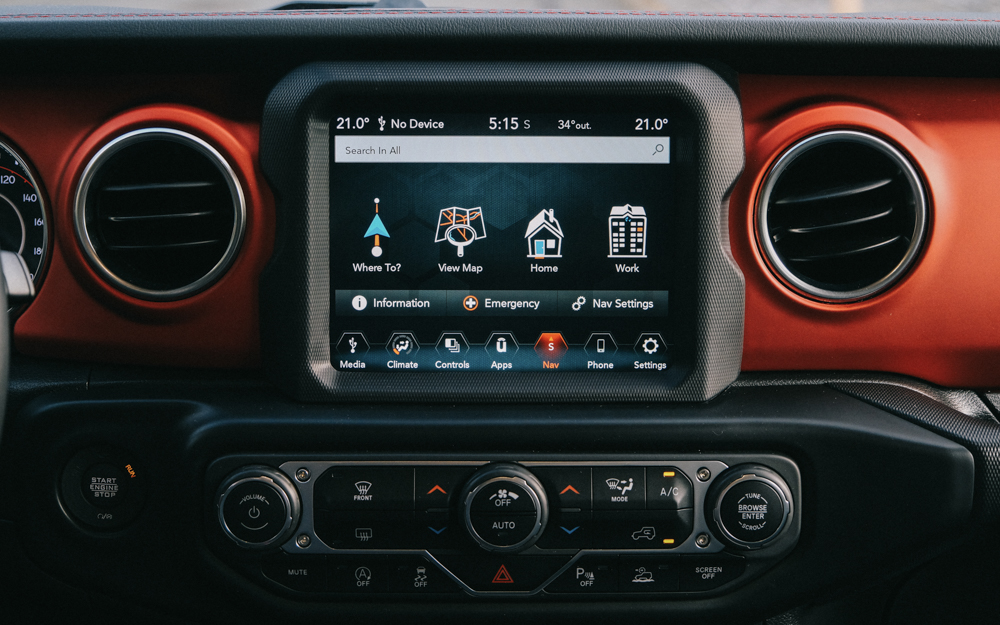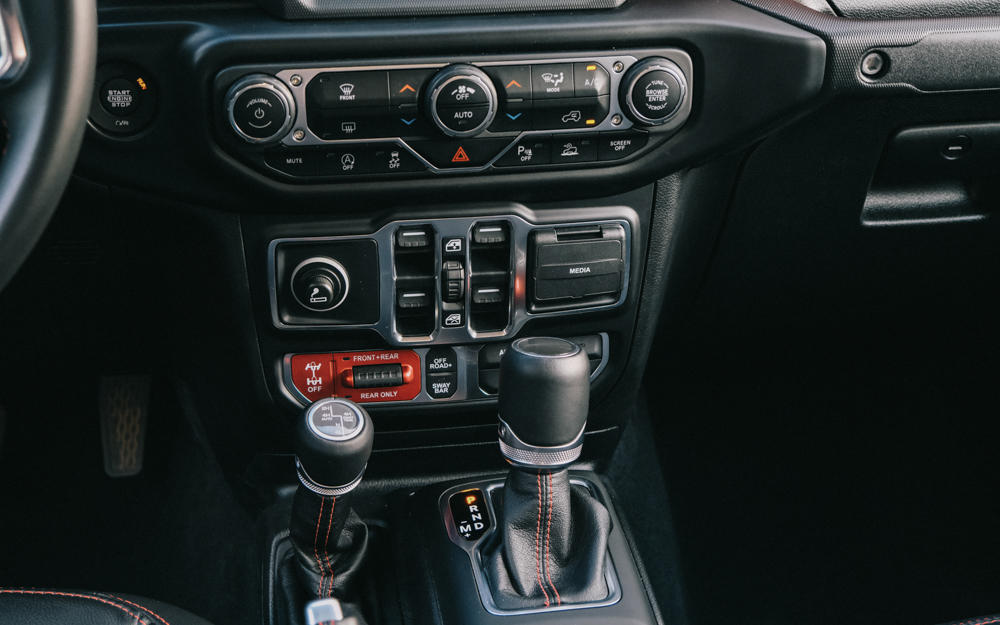 You might think that this tough off-roader has a harsh ride, but it doesn't. The massive 33-inch tires, Fox shocks, and the long wheelbase made the Gladiator surprisingly comfy. It eats up deep potholes, massive speed humps, and even broken-up tarmac that would often make the flow of traffic slow to a crawl with sedans and crossovers all gingerly making their way through these obstacles. This truck feels at home on jagged roads.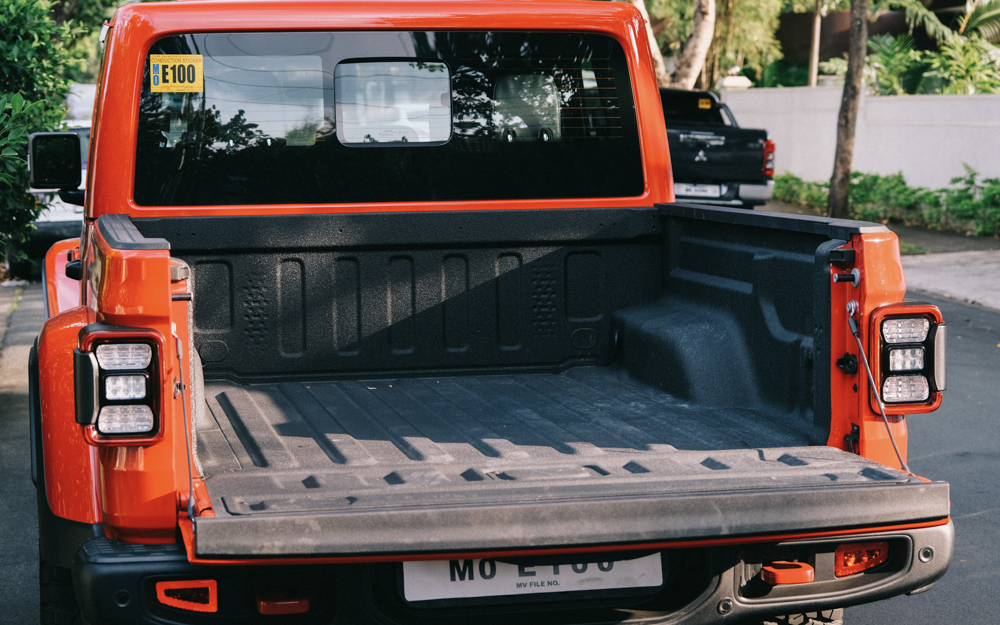 However, it's not always easygoing. You need to be extra vigilant as the vehicle's width makes it challenging to drive in tight streets. The driver's seat isn't the most ergonomic that I've been in, but the Gladiator does have a commanding view of the road ahead. But rear visibility leaves a lot to be desired. You have to remember that this truck is more than 5.5m long, so blind-spot monitoring is a lifesaver. Expect to profusely apologize to traffic that builds up on both sides of the road as you attempt to make a U-turn in this truck.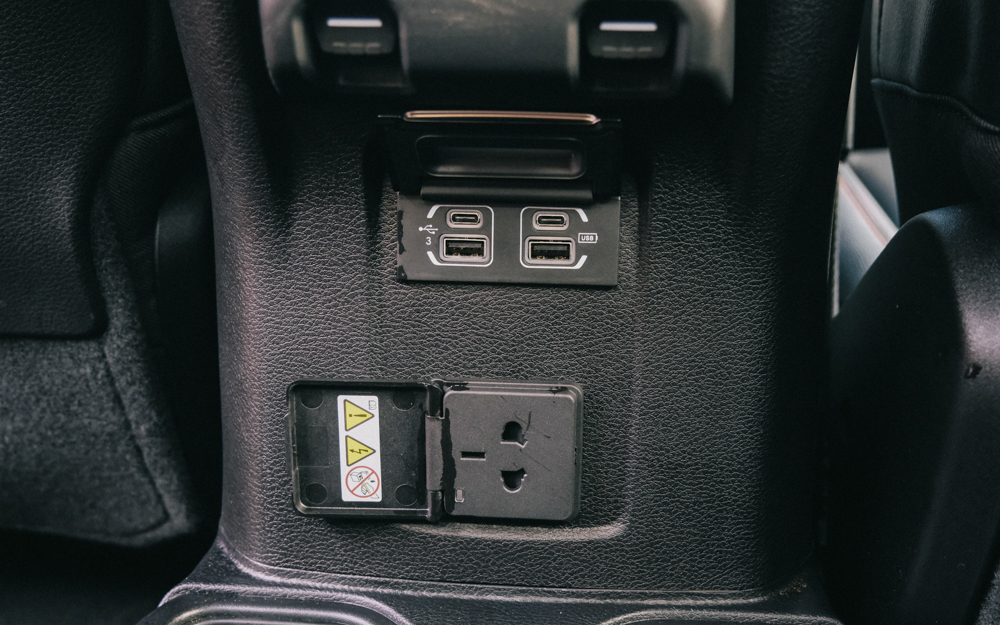 While most trucks employ forced induction to deliver more low-end torque, this Rubicon test unit breaks the mold by sticking to a naturally aspirated 3.6-liter Pentastar V6 engine that pushes out 285hp and 352Nm, and is mated to an eight-speed automatic gearbox. With less-than-stellar aerodynamics and the massive curb weight, this motor drinks fuel. You will probably gas up at least twice on your way to a distant trail, as you get an average fuel consumption of 3.6km/L mixed city-and-highway driving. The start-stop system (often a nuisance in other cars) is a godsend.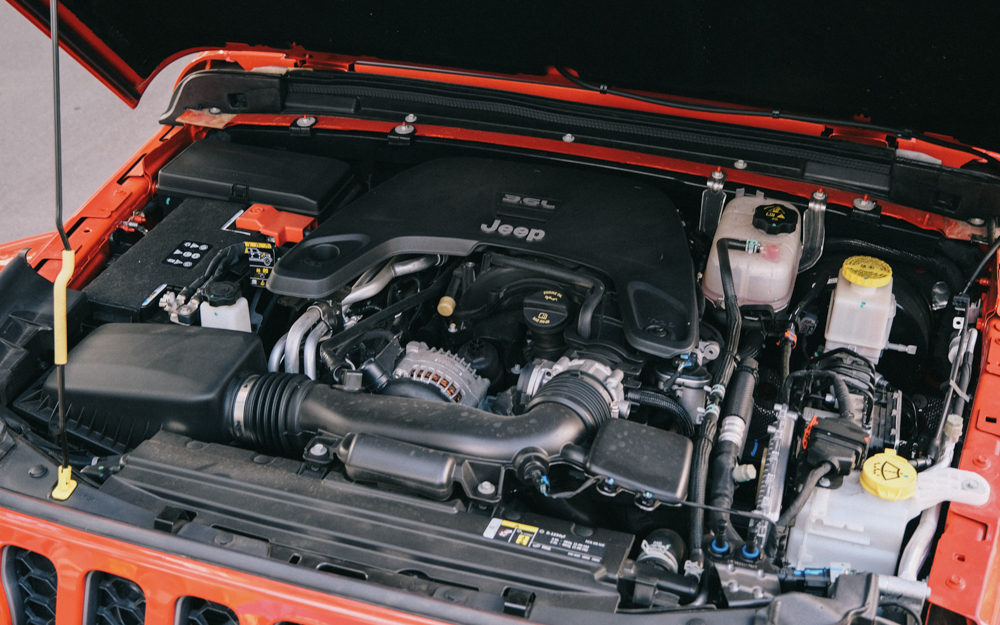 There are a few quirks with the Gladiator. In true Jeep fashion, you can easily remove certain body parts. The front roof panels come off without the need for tools in under 30 seconds, giving you a "convertible" experience. The doors, the windshield and the rest of the roof panels are a bit more involved as they need a special screwdriver this time around. Little Jeep Easter eggs can be found littered all over the car. My favorite touch is the little "419" stamped on the inner side of the truck bed. This is the area code for Toledo, Ohio, where the car is built.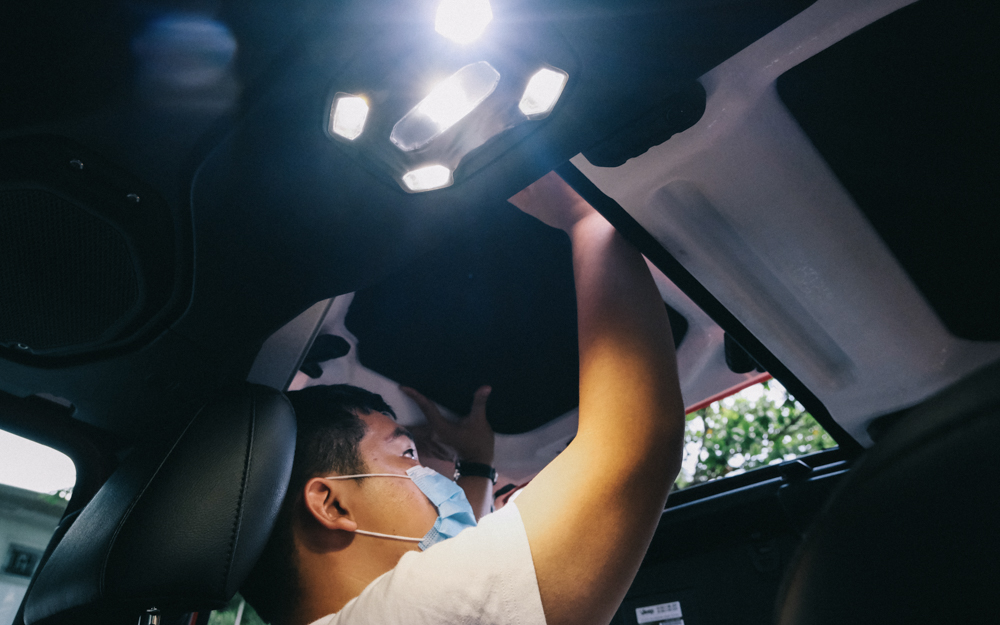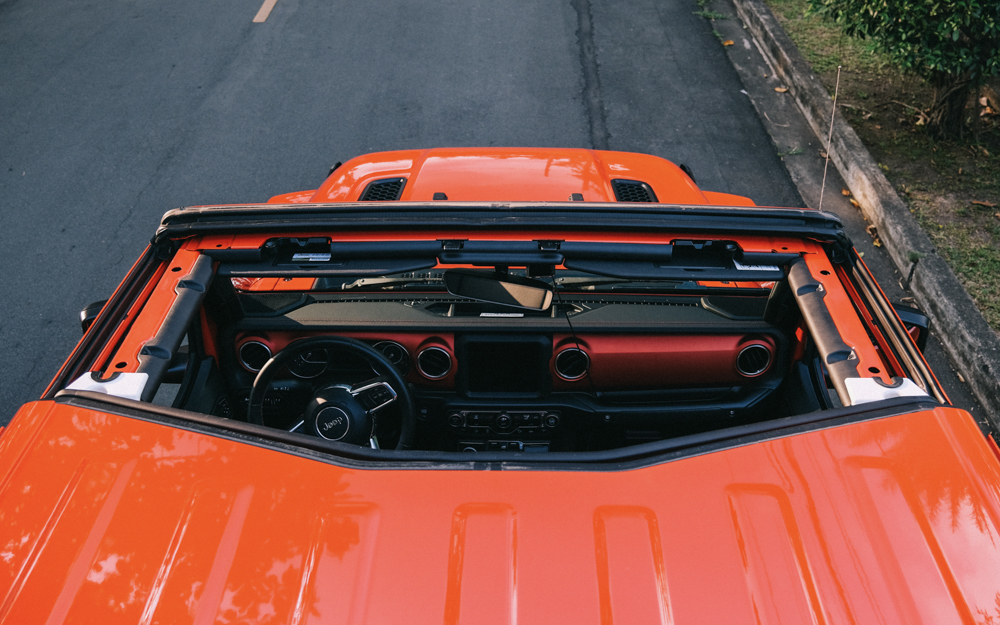 With a sticker price of P4,790,000, the Gladiator is positioned as a luxury lifestyle product here in our market, making it out of reach for people who simply need a workhorse. But when you pit it against its American contemporaries like the Ford F-150 and the Ram 1500—as well as trucks that have been extensively modified for off-roading—you'll realize that this pickup is just as good, with a distinctive flair that only comes from a Jeep.
JEEP GLADIATOR RUBICON
| | |
| --- | --- |
| Engine | 3.6-liter V6 gasoline |
| Transmission | 8-speed automatic |
| Power | 285hp @ 6,400rpm |
| Torque | 352Nm @ 4,800rpm |
| Dimensions | 5,537mm x 1,875mm x 1,905mm |
| Drive layout | 4WD |
| Seating | 5 |
| Price | P4,790,000 |
| Upside | It's a very capable off-roader from the factory with all the practical benefits of being a truck. |
| Downside | It's quite big for the city, and the V6 engine drinks gas like there is no tomorrow. |