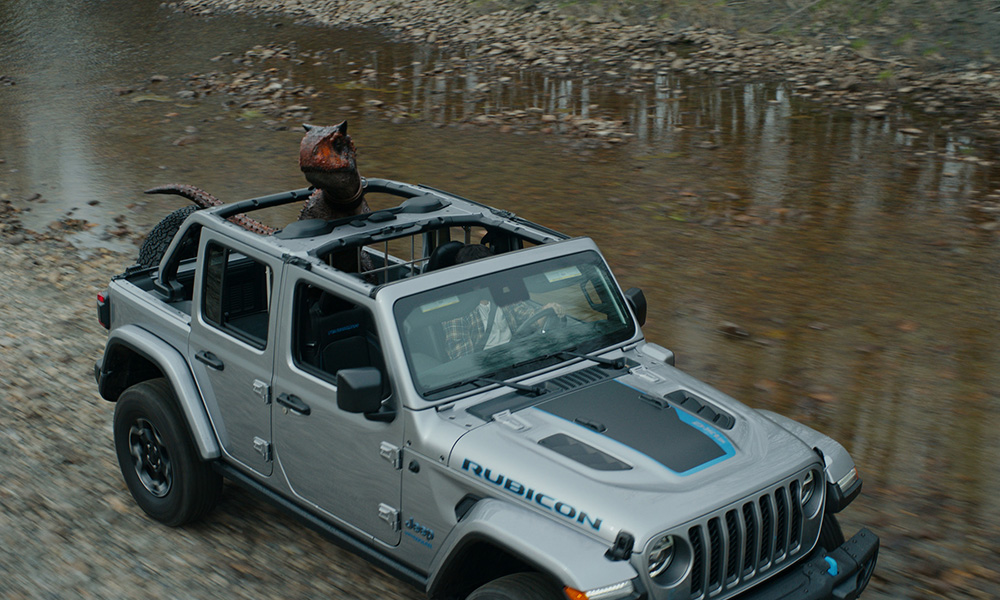 The Jeep Wrangler is an iconic car for plenty of reasons. Apart from being one of the hardiest and most recognizable off-roaders on the planet, it's also a movie star in its own right.
If you've seen Jurassic Park, you may know that the YJ Wrangler was extensively seen in different parts of the movie, but its most memorable scene is when it was used by Robert Muldoon, Ellie Sattler, and Dr. Ian Malcolm as they escape from a rampaging Tyrannosaurus.
Since then, you could say that the Jeep was associated with the movie, and it shows almost two decades later. So, for the latest movie, Jurassic World Dominion, Jeep has partnered with Universal Pictures for a marketing campaign.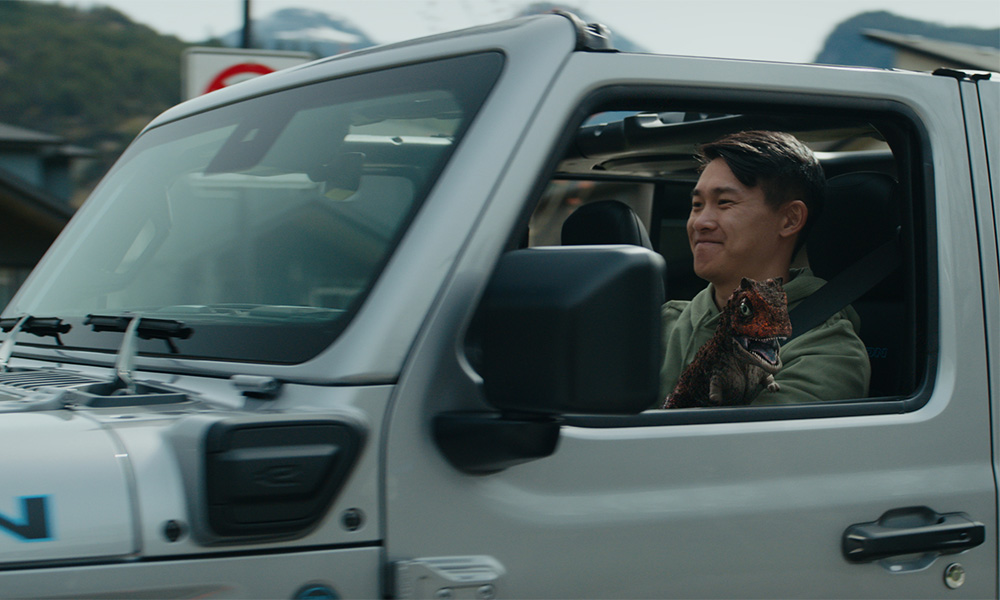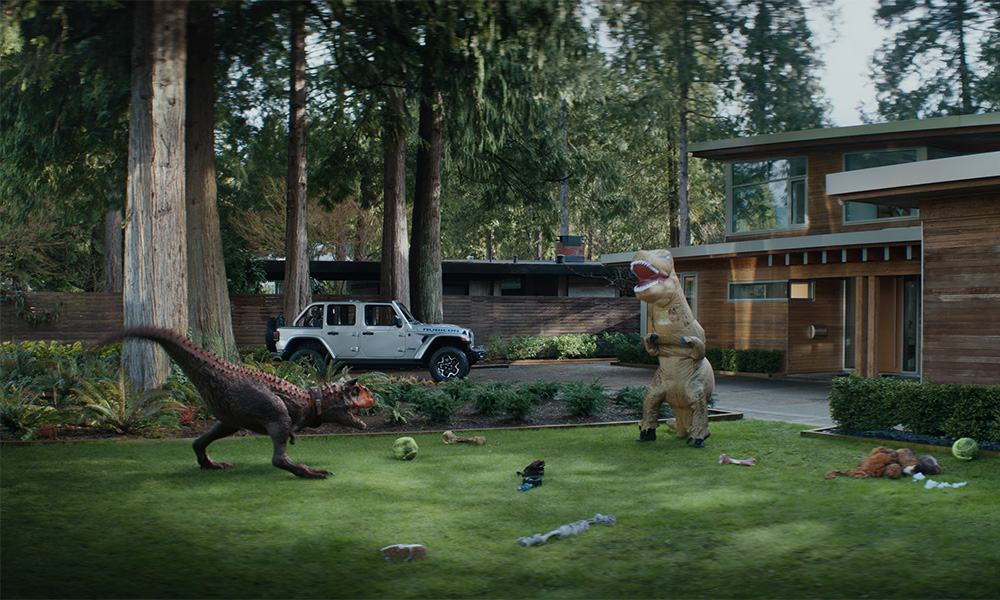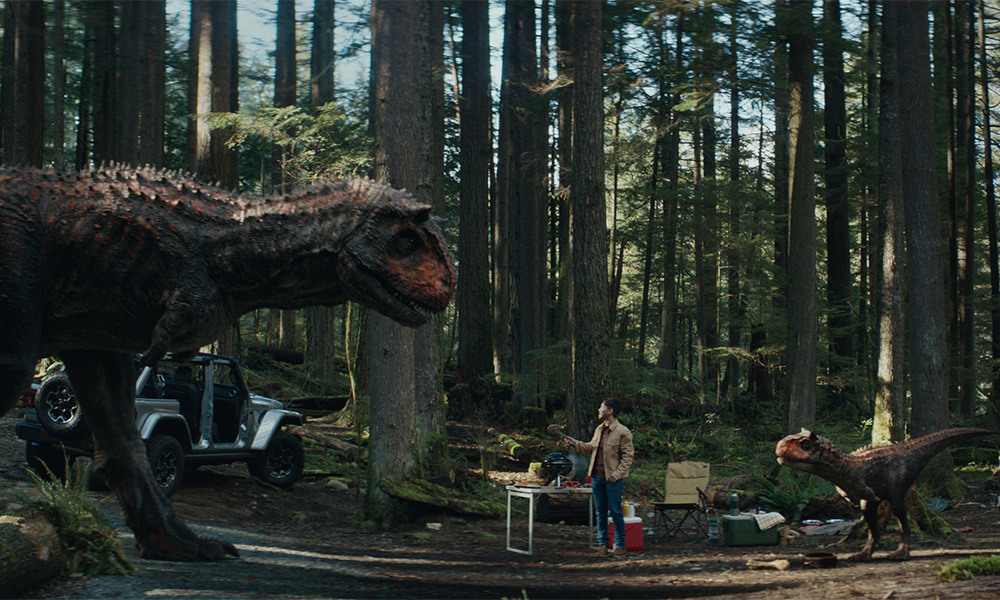 But instead of being used for running away from angry dinos, we find the American vehicle being used to take care of them.
At the start of the one-minute commercial, we see the owner of a Wrangler 4xe charging up his vehicle, only to find a newly hatched Carnotaurus in his front yard.
His "new life" with his pet dino begins, and you'll be able to see how he bonds with it around town, off-road and camping. We even get to see the Wrangler's electric abilities as he switches it into its pure electric mode so as to not wake the sleeping dino at the back. Just be sure to keep your eyes peeled to catch a few easter eggs, including the Grand Wagoneer 4xe.
You can watch the video here. Jurassic World Dominion will hit local movie theaters starting June 8. Yes, several Jeeps will appear in the film, like the Wrangler, the Gladiator and even a vintage Grand Wagoneer.