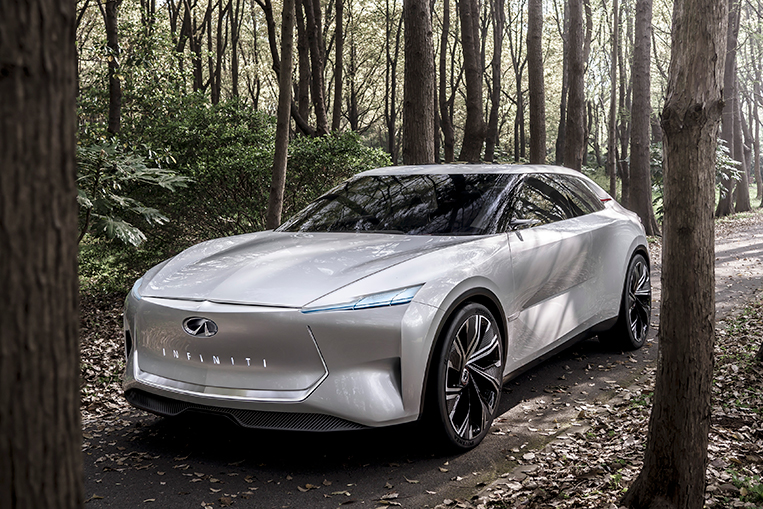 Infiniti is known for its upscale versions of vehicles made by its parent company Nissan. Despite the growing number of high-riding crossovers and SUVs in its product portfolio, sedans continue to be the brand's specialty. This is why there is no better way to herald its entry into an electrified future than with the Qs Inspiration sports sedan concept.
The Qs Inspiration gets its name from one of Infiniti's very first offerings, the Q45 sedan based on the Nissan President. At the time of its launch in 1989, it took on the likes of the Lexus LS and the Honda Legend, which meant that the car was brimming with electronics and other high-tech gadgets. Fast-forward to 2019 and the Qs Inspiration is Infiniti's clean slate upon which to showcase its latest zero-emissions propulsion technology.
That technology comes from Nissan in the form of electric and e-Power motors pioneered by the Leaf hatchback. While electric vehicles get their juice from being plugged into external power sources, e-Power has a small gasoline engine that acts as a generator to charge the battery. This eliminates the need for charging stations, especially in places where the infrastructure to support them is scarce.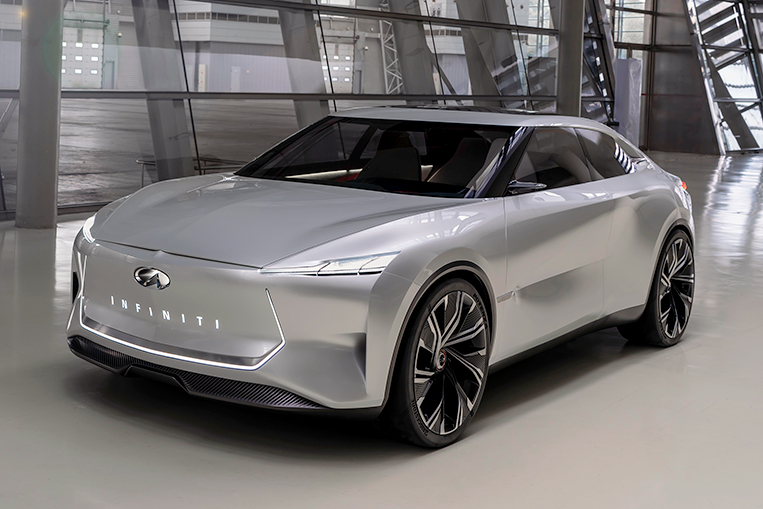 Underneath the handsomely sculpted body is a newly developed platform that can be easily adapted to fit electric drivetrains. Infiniti seems to be targeting the performance-car market as the Qs Inspiration is equipped with an all-wheel drive system, presumably to keep all of that instantaneous power in check. Recent concept cars by Nissan like the IMQ crossover suggest that the Qs Inspiration may get its own version of the I2V (Invisible-to-Visible) virtual reality suite.
Fancy getting an eco-friendly Infiniti instead of a Lexus hybrid? The Qs Inspiration, which will make its debut at Auto Shanghai 2019, is paving the way for your possible next ride.