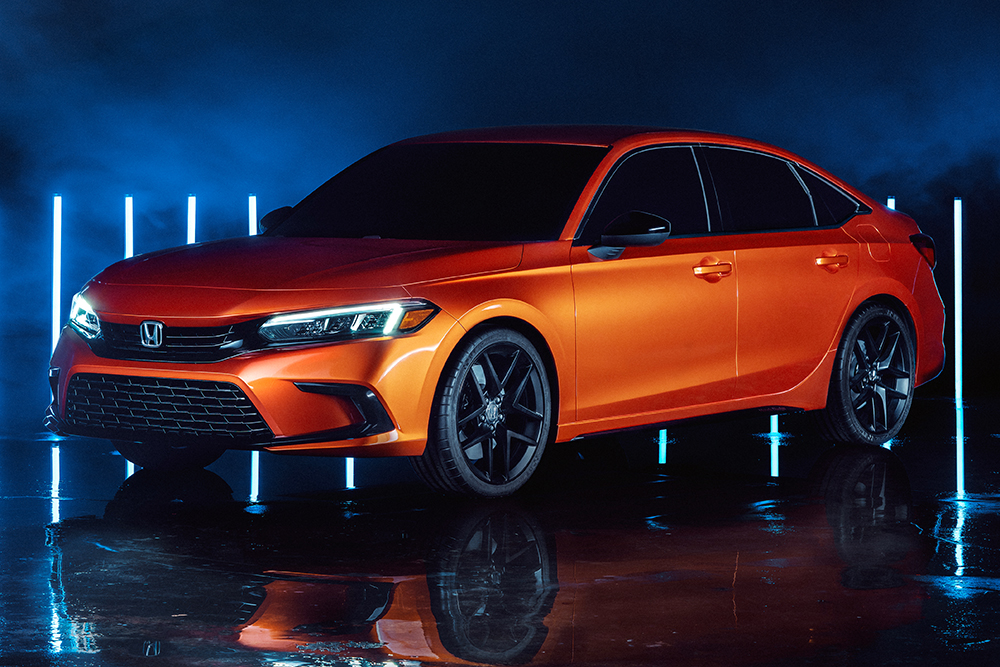 Japanese automaker Honda today tempted its North American (and global) customers by sharing the 2022 Civic Prototype, which essentially trumpets the arrival of the 11th-generation model of the compact vehicle next year. The car manufacturer is expected to roll out all-new versions for the Civic Sedan, the Civic Hatchback, the Civic Si and the Civic Type R. It's safe to say that the prototype—painted in Solar Flare Pearl—already carries much of the exterior styling of the production model.
Describing the new Civic Prototype's appearance, Honda says:
The new face of the Civic features a clean and sophisticated look, emphasizing a low and wide stature with strong horizontal elements, including offsetting the upright grille below the headlights. In profile, the Civic's greenhouse is moved rearward on the body, elongating the hood for a more premium side view. The sharp horizontal shoulder, or C-line, carves a gentle arc from the front fender to the taillights, lending continuity to the overall design, while the upswept R-line carries through the rear fenders to the rear reflectors, adding a feeling of motion even when standing still. In the rear, the wider track of the Civic is complemented by new taillights that emphasize width and on-road stability, and a playfully upswept yet aerodynamically efficient trailing edge to the trunk lid.
Don't you just love to read a PR paragraph?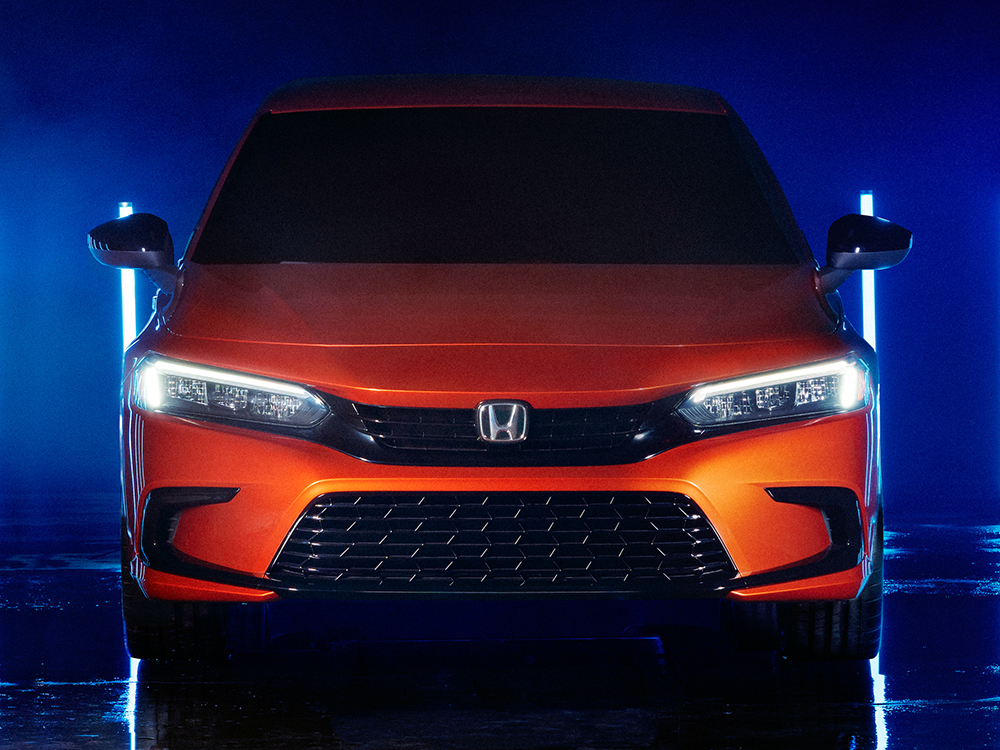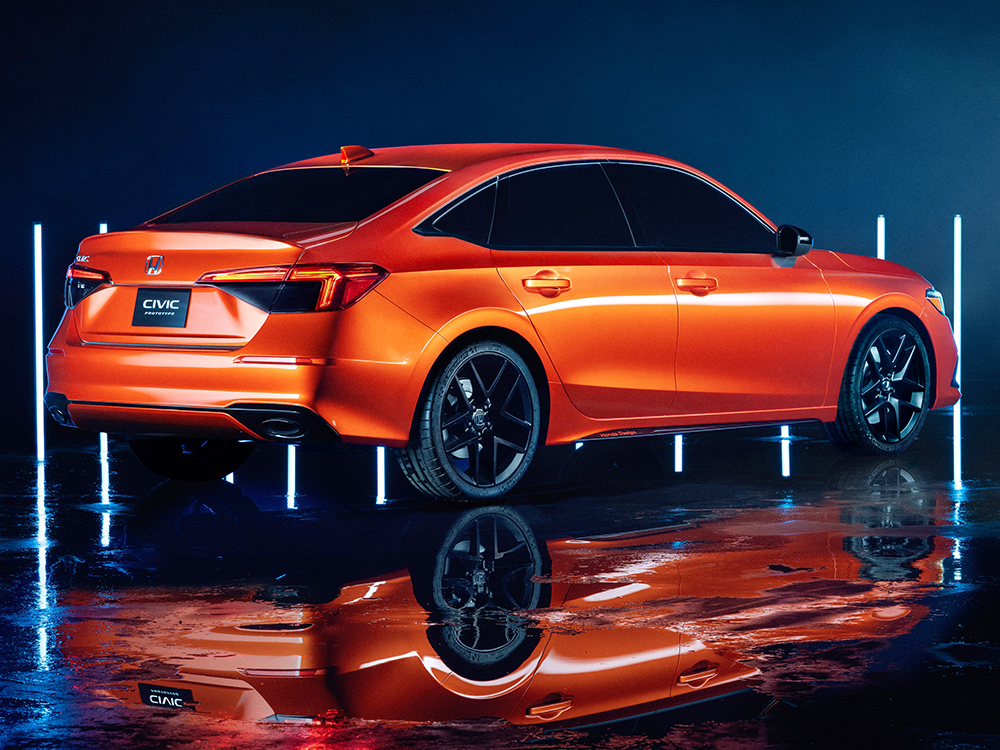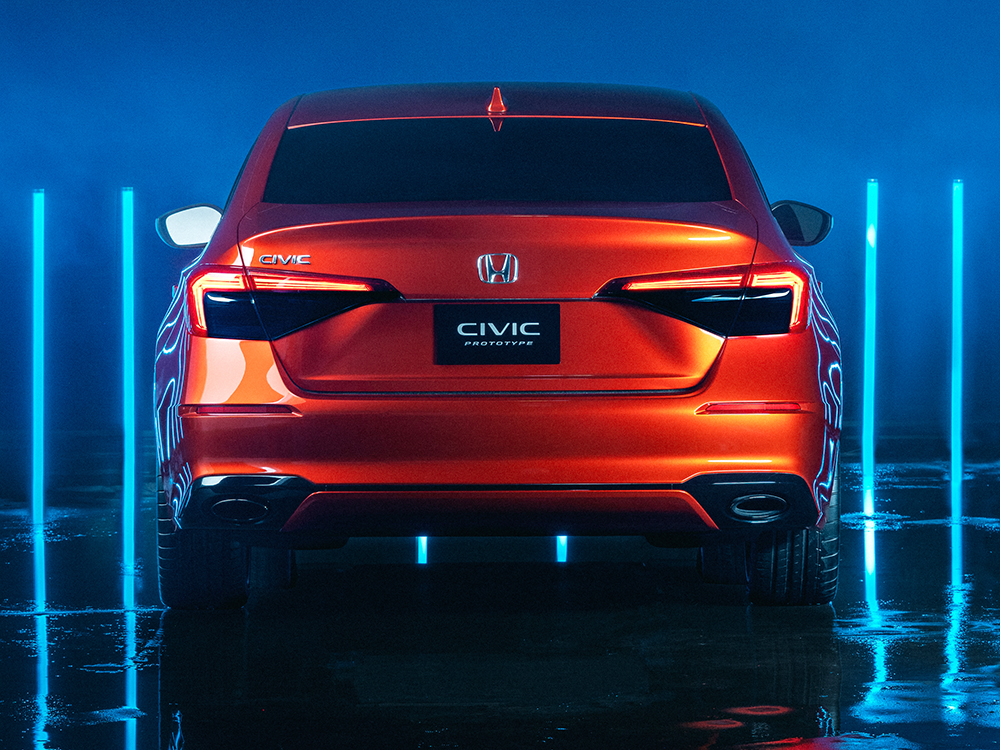 This will also be the first time for the Civic to have an all-digital instrument cluster. The US market will also presumably get a nine-inch full-HD touchscreen so the passengers can better enjoy their K-pop music.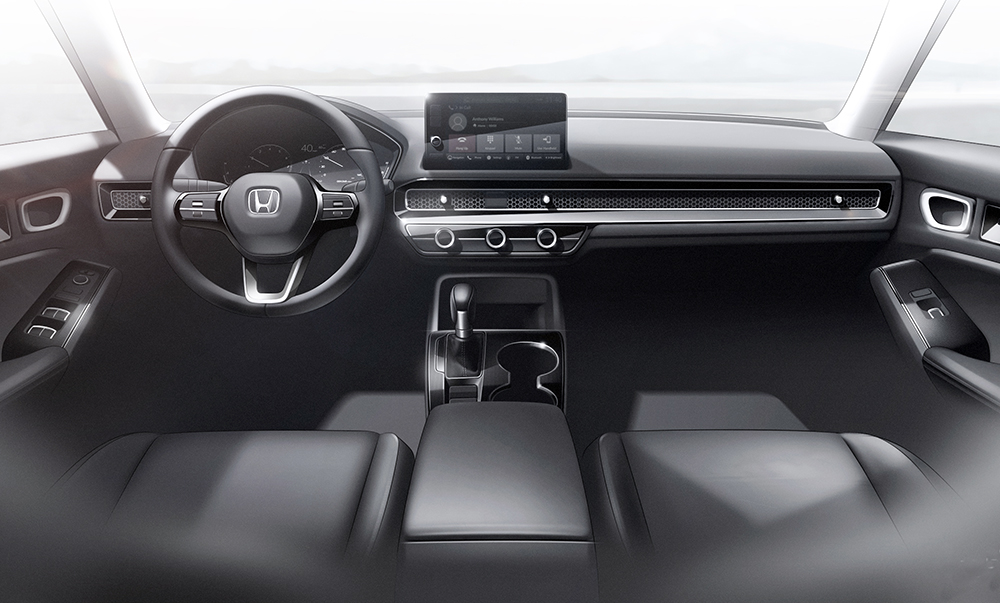 Honda claims that the Civic Prototype continues the brand's "man-maximum, machine-minimum" philosophy. Are you impressed?