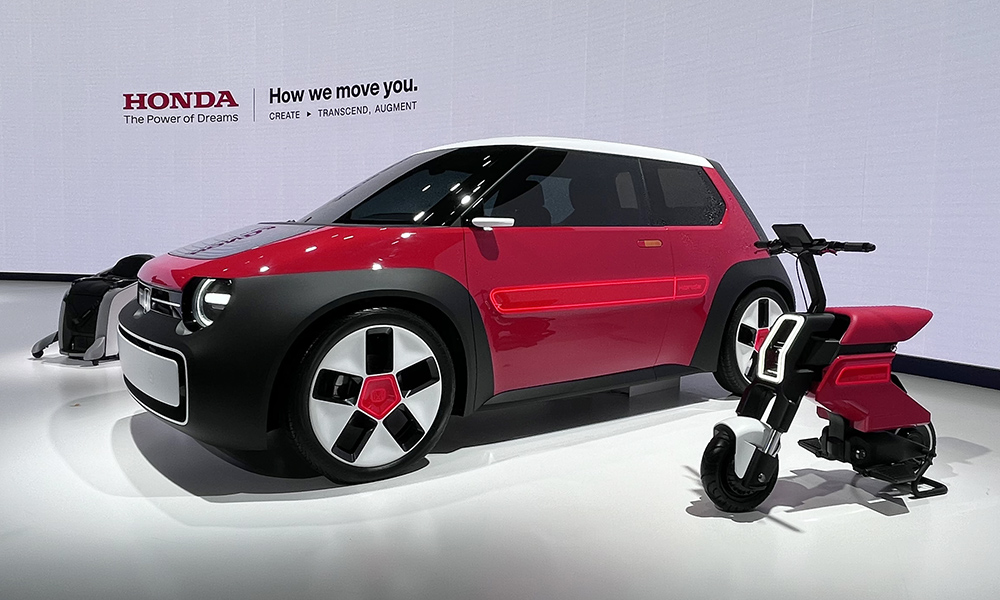 I don't know about you, but I like my vehicles small. In fact, the only car I've ever owned is a first-generation Honda Jazz. I prefer to limit my carbon footprint. Hence, I shy away from bulky rides. Besides, I don't really feel the need to compensate for anything in my being that is lacking in—ahem—size.
But seriously, I have a natural affinity for tiny cars. That's why I'm so smitten with the Suzuki Jimny, for instance. If I can curb my fuel consumption and my demand for parking space, I'm happy.
So I was thrilled to see a puny pair of car and bike as the centerpiece of Honda's booth at the 2023 Japan Mobility Show. Please say hi to the Sustaina-C and its sidekick, the Pocket Concept.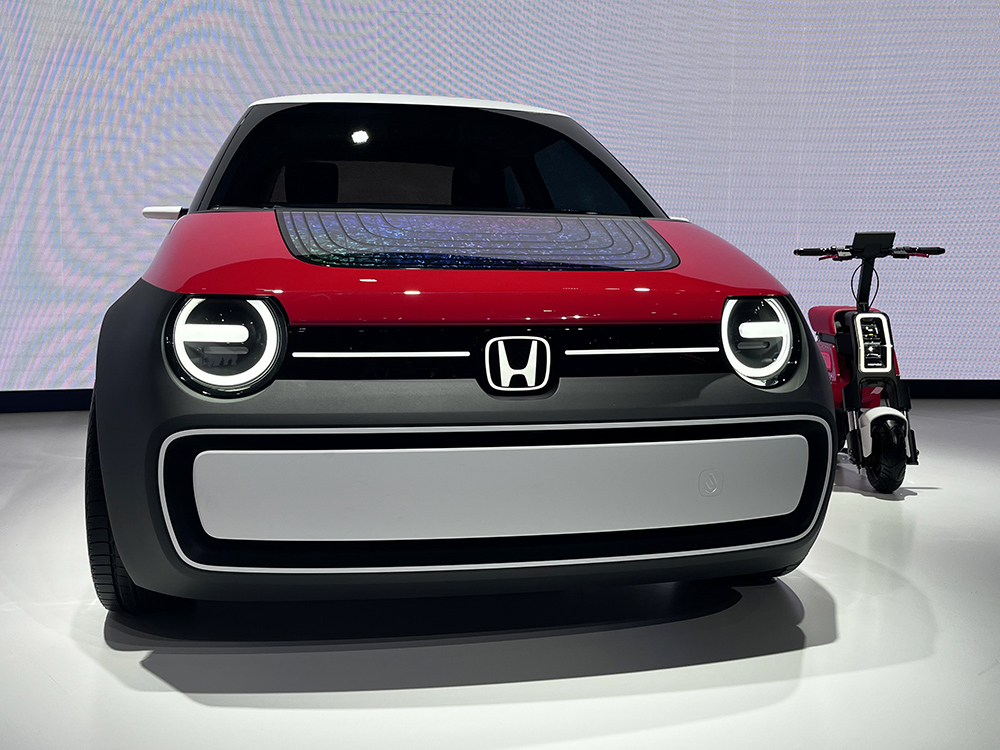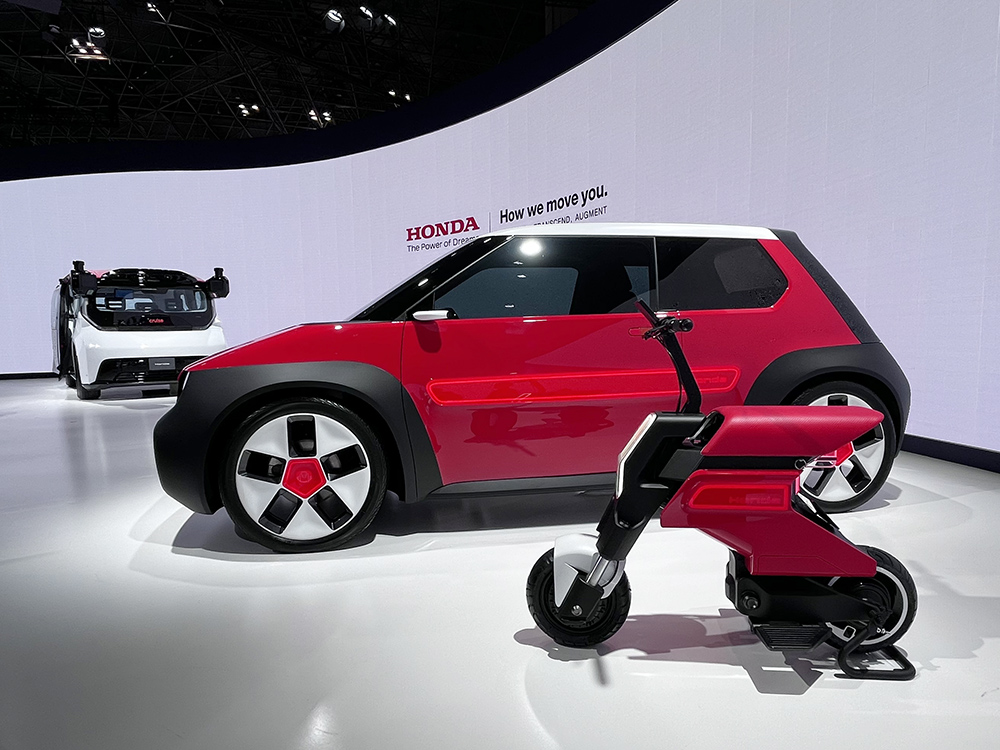 One look at the Sustaina-C and you will get the idea that Honda is going for a futuristic kei car. This runabout is all about sustainable mobility. For one, its body was made by recycling acrylic resin. The car's purpose is to show that it is possible to "enjoy freely moving around and doing what we want to do in a responsible manner, instead of having to stifle our wishes and activities by coping with environmental measures." I like that statement.
What a timely proposal. As you know, our planet is fast running out of resources. And we're not just talking about fossil fuels: Even the materials required to manufacture automobiles are now in serious danger of being wiped out.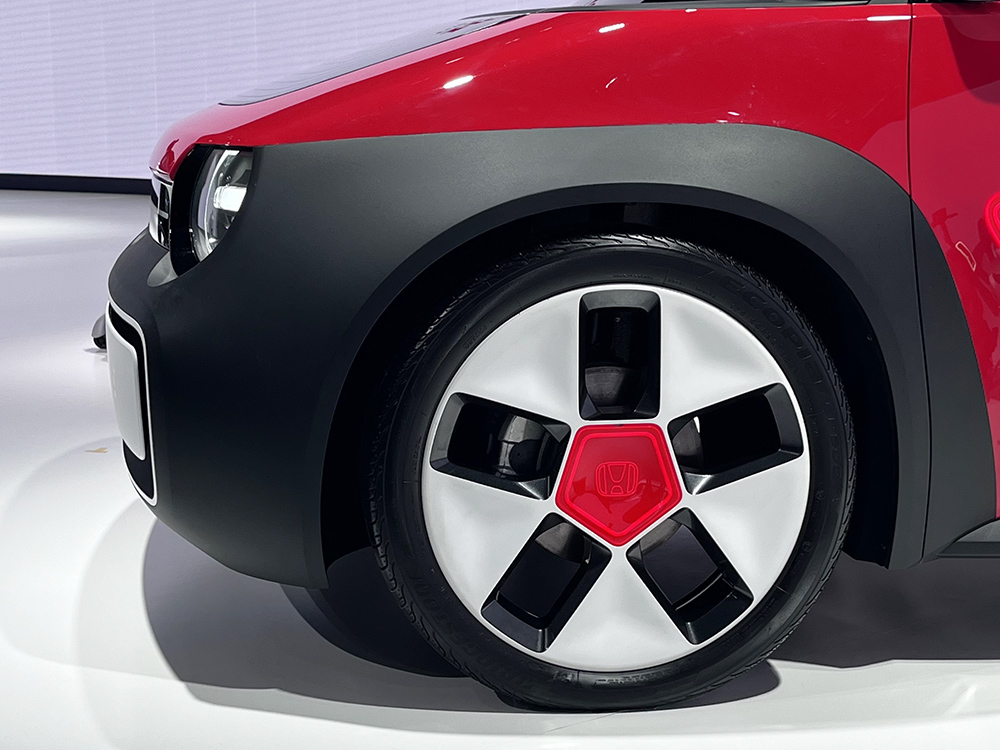 The little bike you see here beside the Sustaina-C is an electric motorcycle meant to serve the last-mile needs of the car owner. It will supposedly "enable people to transcend the constraints and go anywhere they want."
If personal transportation in the very near future is this cute, count me in.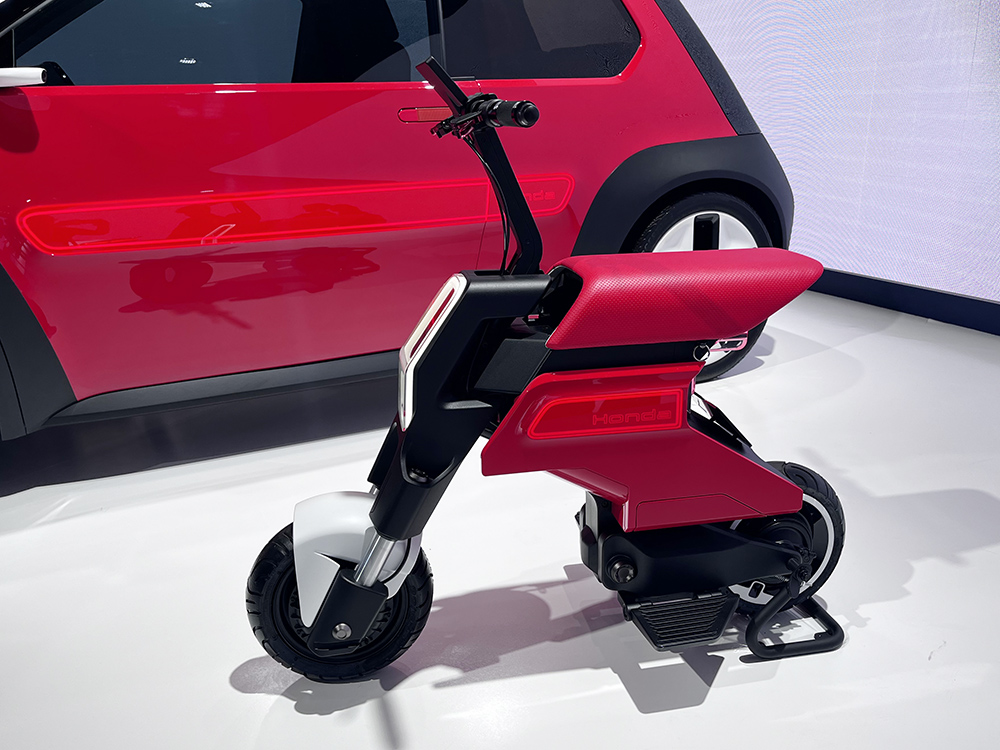 I was never really a fan of curvaceous supercars or hulking SUVs. Nope, make mine a mini vehicle that is modest, efficient, eco-friendly. Better if it comes with a midget motorbike.