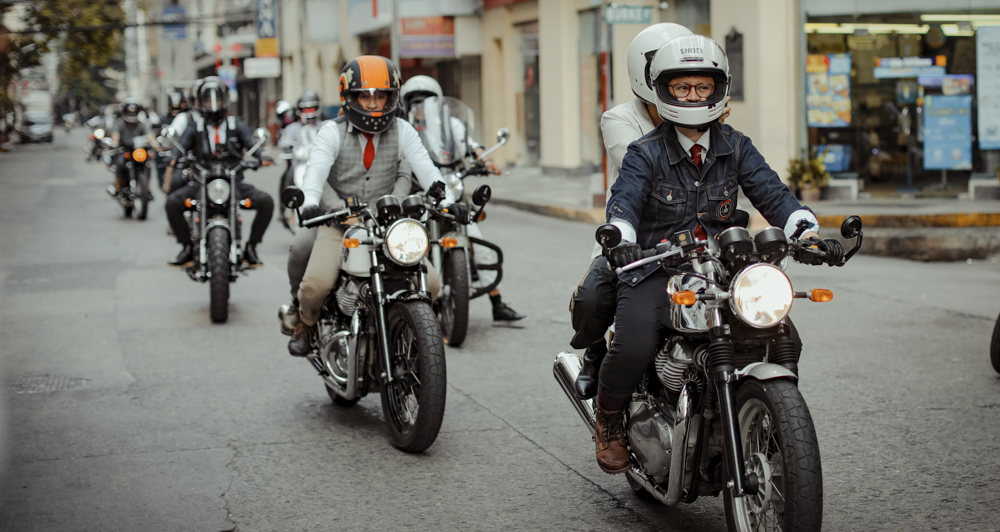 Back in 2012, Mark Hawwa from Sydney, Australia, was inspired by an image of  TV show Mad Men's Don Draper dressed to the nines while riding a classic motorcycle. Deciding to link the idea of a themed ride to connect the motorcycle community while raising funds for men's mental health, Mark thus created the Distinguished Gentleman's Ride.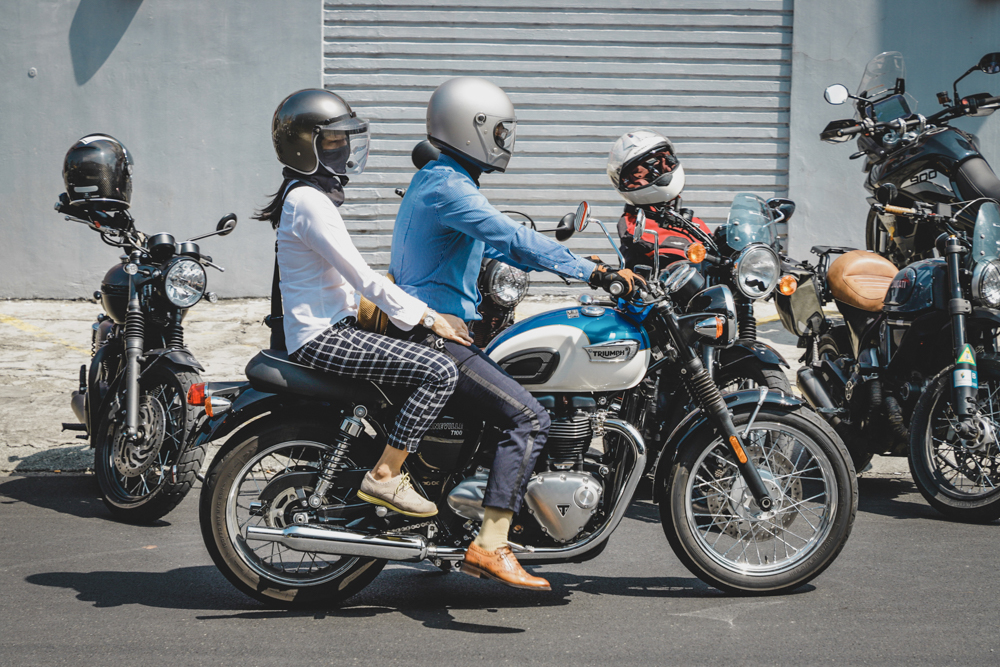 Since then, the DGR has become an annual get-together for riders all over the world as both gentlemen and ladies bring out their Sunday best for a day of easy riding. According to the latest stats on its website, the Distinguished Gentleman's Ride has raised $27.45 million (that's US dollars, or P1.31 billion) to date for prostate-cancer research and men's mental health, with 340,000 riders having taken part in nearly all the major cities around the world.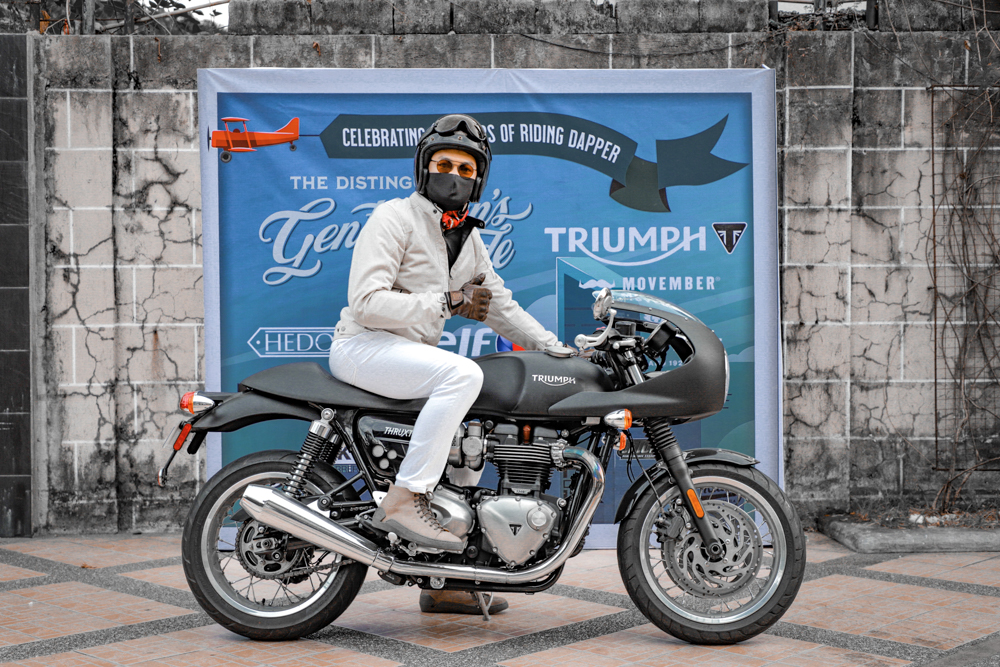 In past events prior to the onset of COVID-19, the Distinguished Gentleman's Ride had usually been kicked off with a big motorcade of several thousand riders. However, with the uncertainty and heightened restrictions brought about by the pandemic, no official DGR was held in the Philippines in 2020 (some riders did their own rides in the spirit of the event, though).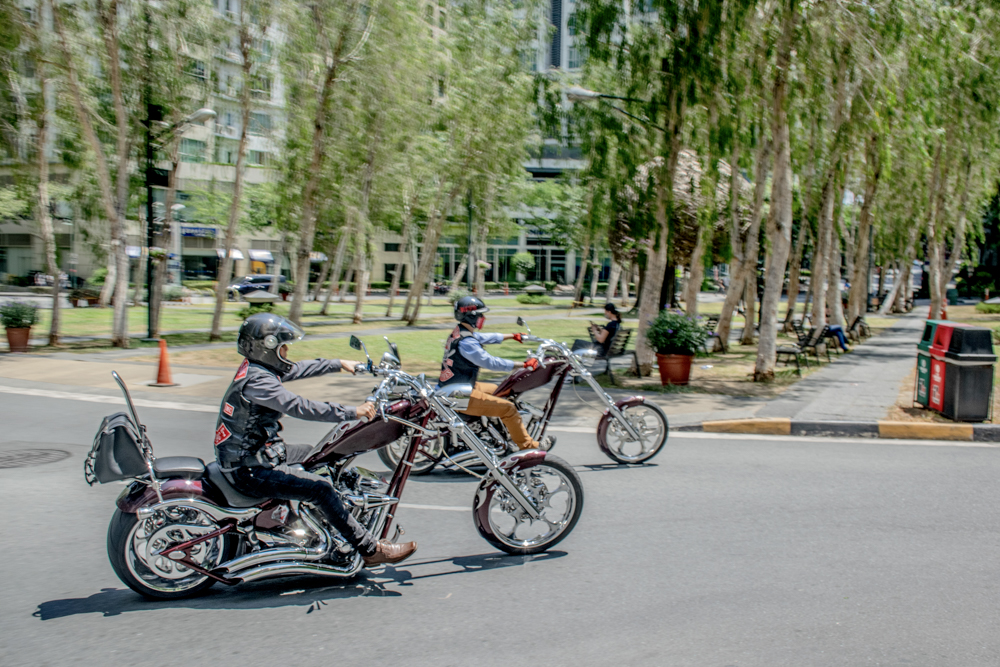 This year, the organizer of the Manila chapter for the DGR was determined to make it a success while still working with the restrictions imposed by the government. Namely, no mass rides, no border crossings, and masks and face shields as usual. The DGR Philippine edition worked with numerous small businesses that would serve as official stopovers for what effectively became a leisurely Sunday ride through the city.
"We made several adjustments and modifications that would fit the existing government-imposed quarantine regulations, and at the same time have a fallback program in case things got stricter as the days got nearer to the event date," explains DGR Manila head organizer Mark Laccay.
The event was held last May 23.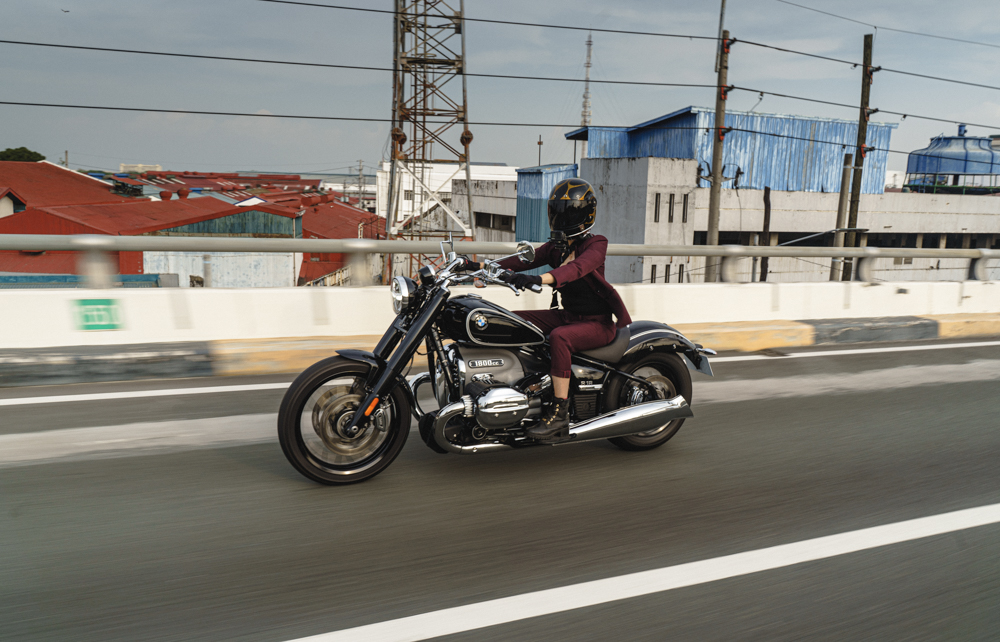 For the first time since the DGR was held in the country, Triumph Motorcycles stepped up as the official event sponsor. The event also had partner establishments in Muntinlupa, Parañaque, Makati, Quezon City, Manila, Antipolo and even Cainta. Riders were encouraged to visit at least four of the 25 designated DGR Manila pit stops to take photos, meet old and new friends, and of course check out all the beautiful bikes that came out to play.
"This year was actually the first time I got to join The Litas Manila at a DGR ride," recounts Conch Tiglao, co-organizer and communications officer of DGR Manila. "The new format made it possible for us to stick together from one pit stop to the next instead of losing each other in a sea of other riders. It was amazing to see so many ladies killing it this year in their stylish outfits and equally gorgeous bikes. Never in my wildest dreams did I think we could pull off something like this, but we did and hearing so many people talk about how epic DGR Manila 2021 was, even days after, makes everyone on the team super stoked for next year."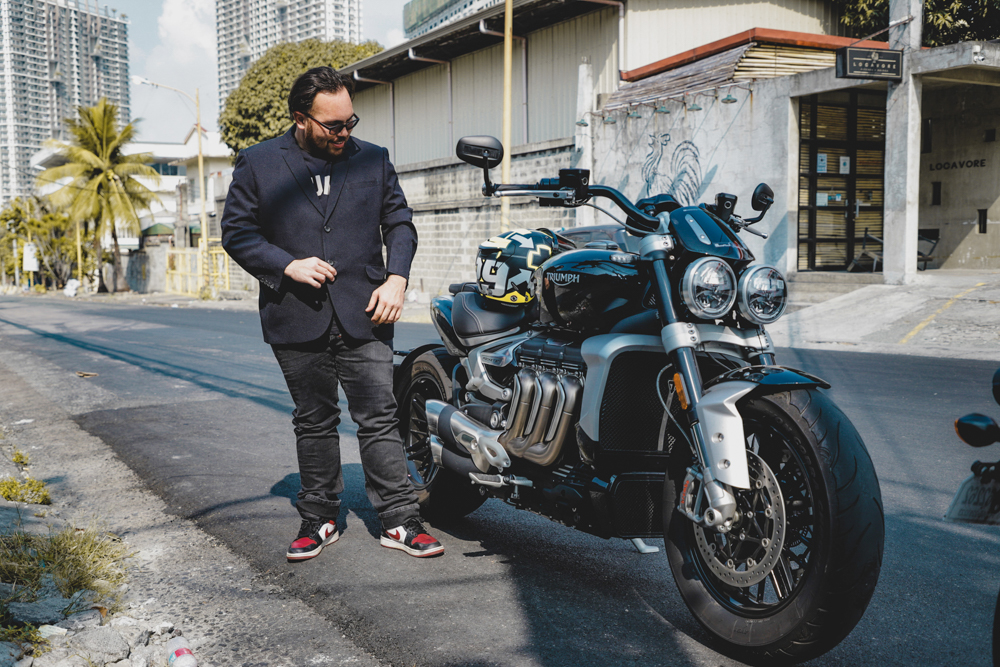 Indeed, from rare BMW R5s to the sleek R18, from vintage Triumph Bonnevilles to the stonking hot Rocket, from classic Royal Enfield Bullets to fully customized Interceptors, it was a day of getting out for some sun and gawking at the mini motorcycle shows at each and every stopover. And as any motorcycle enthusiast will tell you, just the simple act of riding already does wonders for mental health.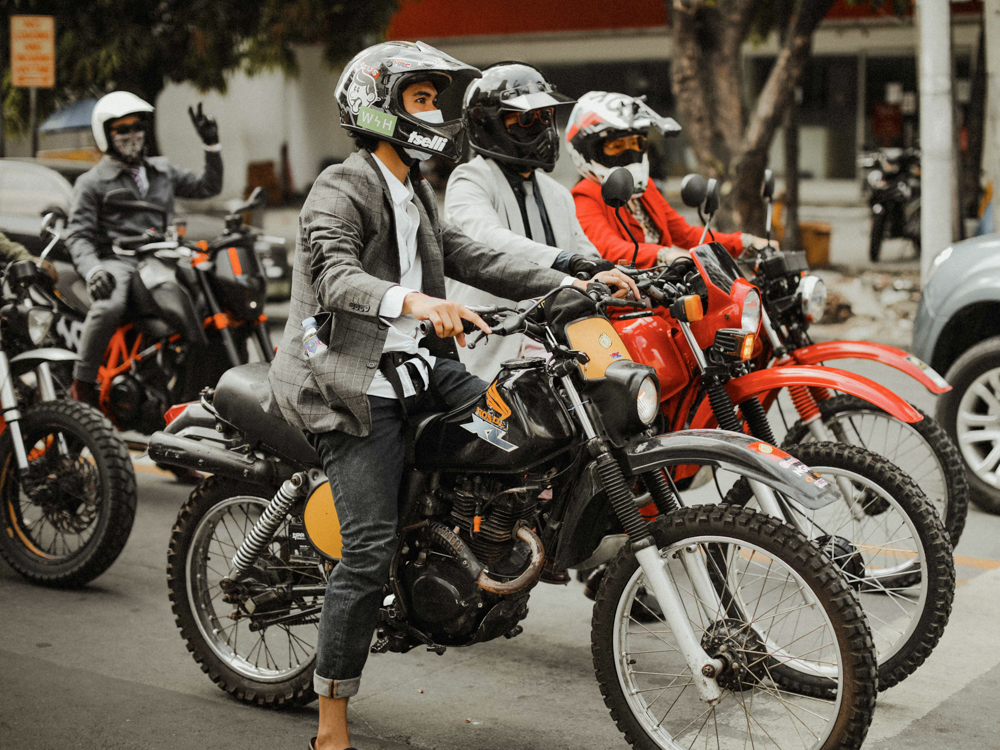 Each year since 2013, Laccay has been putting his time and effort toward building the DGR Manila community and creating engaging activities for participants.
"The advocacies of DGR are close to home," he says. "My dad suffers from mental depression, and I have a godfather who is battling prostate cancer. I may not directly benefit from the funds raised, but in the long term I want to contribute to the awareness of these illnesses and make people realize that early detection and proper mental health care alongside family support are important in our community. The pandemic has hit us hard and affected our riding community, making us more aware of the mental stress, the anxieties and the effects of depression. Through participation and contributing to the DGR movement, I find fulfillment simply by riding and campaigning for the causes."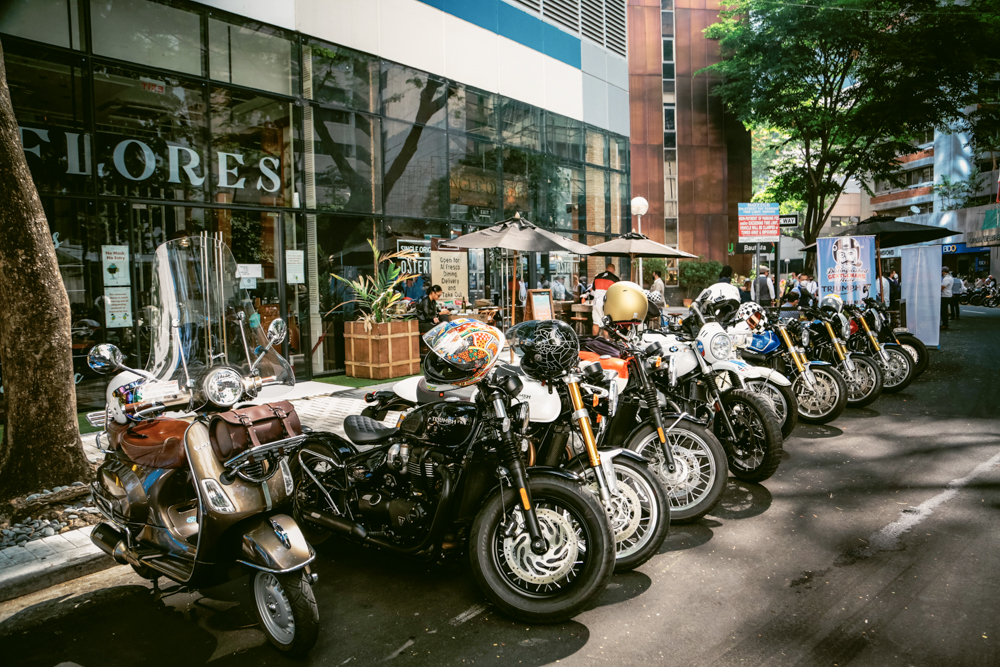 DGR Manila tallied 1,245 registered riders for the event, and raised a total of $4,991 (P238,000). Perhaps just as importantly, it brought back some sense of normalcy for all the riders who had been needing a good reason to ride, reconnect with other people, and just appreciate beautiful motorbikes.