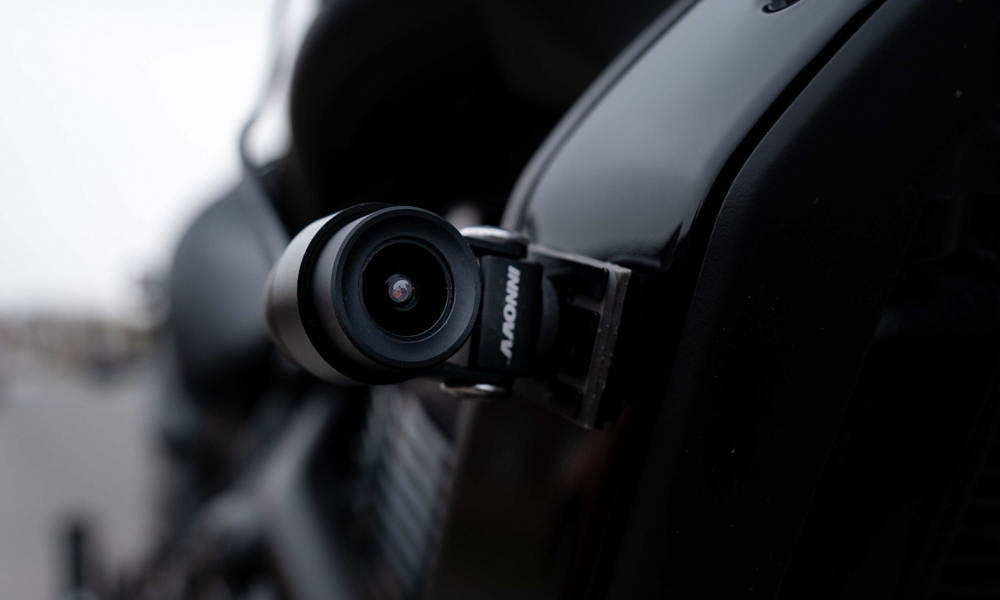 We've made an article about several of our picks for dashcams for cars. Not to leave out our friends on two wheels, we've compiled yet another list of cameras not just for motorcycle riders but also for cyclists and electric kick scooter users.
The easiest way is to mount an action camera to your helmet. However, you'll have to worry about battery life and wind noise. To deal with the former, you'll need to carry extra batteries, while you can resolve the latter by buying a wind muff.
If you want the added security of being able to record footage behind you, consider splurging on a 360° camera like a GoPro Max or an Insta360 One R. Manila Bike Commuter uses a GoPro Hero7 Black and a GoPro Max to record his rides.
Granted, most of these cameras are pricier compared to dedicated ones for cars, but you'll be able to use them outside of your daily commutes. And in the case of the GoPro, while the latest model (Hero 10) is available, buying an older one is still a great solution for getting high-quality footage on a budget.
For those who don't want to stick a device to their headgear, there are dedicated helmet cameras with additional features (cyclists can use them as well). In addition, motorcycle-specific cameras are also available for those who prefer something discreet.
Once again, we're listing the cameras' official prices and following tech specs:
Lens
Video resolution
Power source
Display
Storage
Additional features
May you find the one that is right for you. Have fun!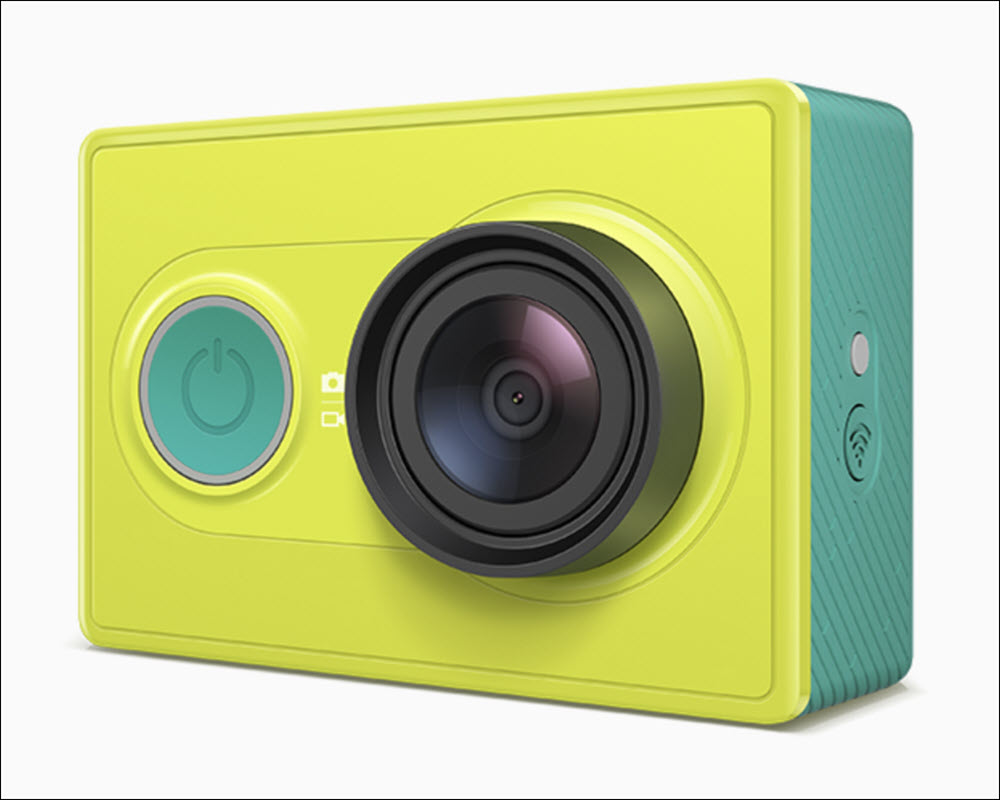 Yi Action Camera (P3,599)
155° field of view
1920 x 1080 @ 24/30/48/60fps; 1280 x 720 @ 30/60/120fps
1,010mAh Li-ion battery (up to 90 minutes of 1080p 60fps video)
No display (use app to play videos)
microSD (up to 64GB)
Built-in microphone
HDMI port
Car dashcam mode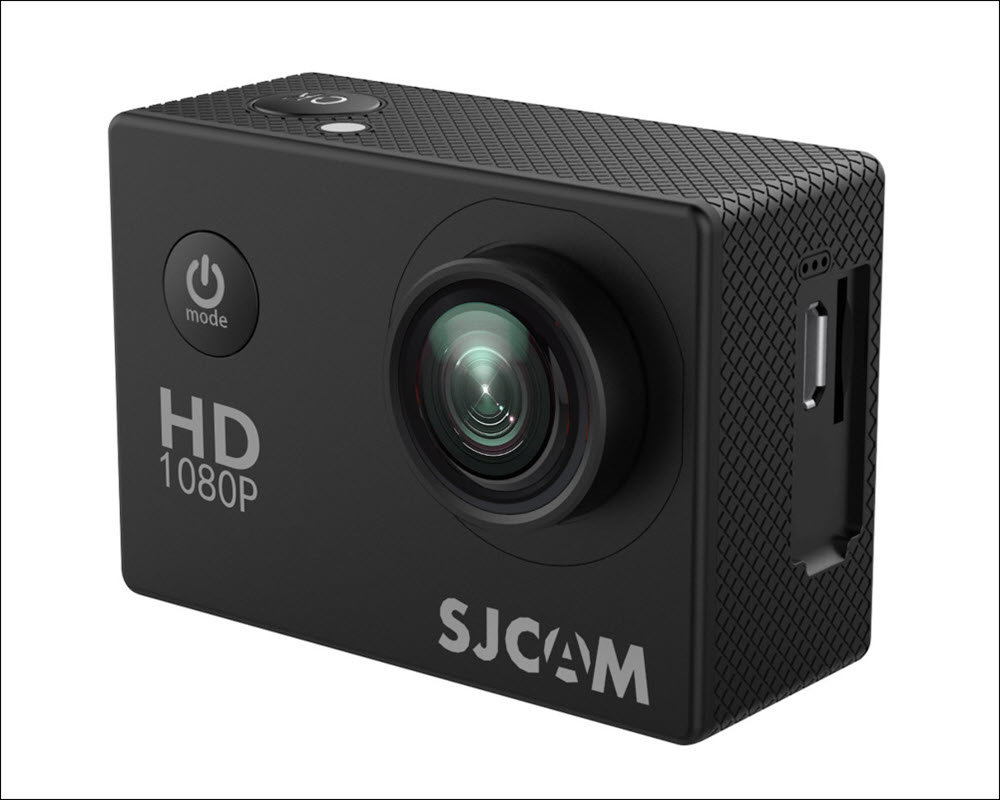 SJCAM SJ4000+ (P4,599)
170° field of view
1920 x 1080 @ 30fps; 1280 x 720 @ 60fps
900mAh battery (up to 90 minutes of 1080p video)
2.0-inch LCD
microSD (up to 128GB)
Wi-Fi app support
Car dashcam mode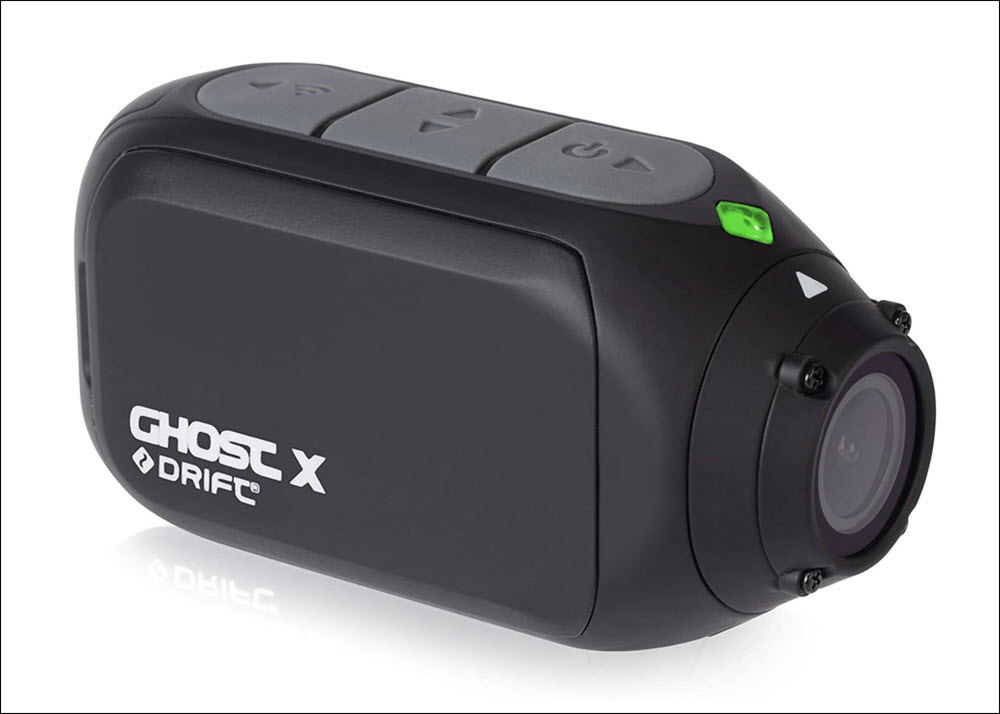 Drift Ghost X (P5,000)
140° field of view; 330° lens rotation
1920 x 1080 @ 25/30fps
1,500mAh internal battery (up to five hours of 1080p 30fps video)
No display (use app to play videos)
microSD (up to 128GB)
External microphone support
Optional external battery pack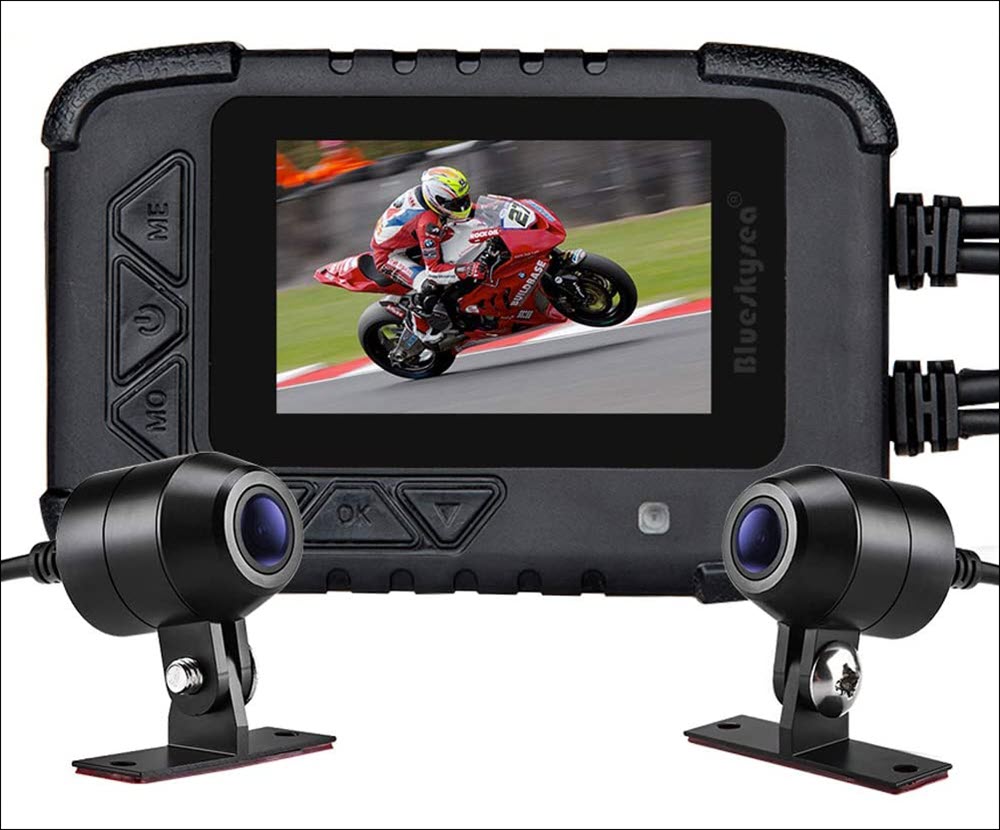 Blueskysea DV688 (P9,520)
135° field of view (front and back)
1920 x 1080 @ 25/30fps; 1280 x 720 @ 25/30fps
No battery (must be hardwired)
2.35-inch display
microSD (up to 256GB)
Optional GPS
Accident detection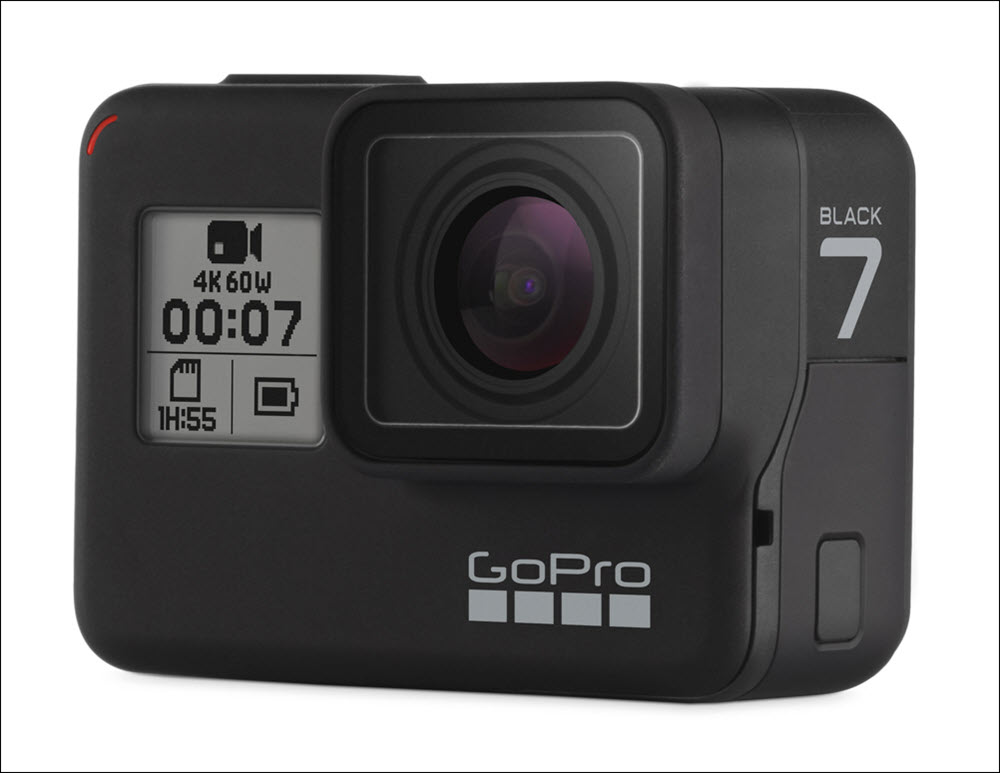 GoPro Hero7 Black (P16,000)
149° field of view (SuperView); 102° field of view (corrected video)
3840 x 2160 @ 60fps; 2704 x 1520 @ 120fps; 2560 x 1440 @ 120fps; 1920 x 1080 @ 240fps
1,220mAh Li-ion battery (up to 50 minutes of 4K video)
2.0-inch touchscreen LCD
microSD up to 128GB
Live-streaming
Lens attachments
Time-lapse mode
Photo mode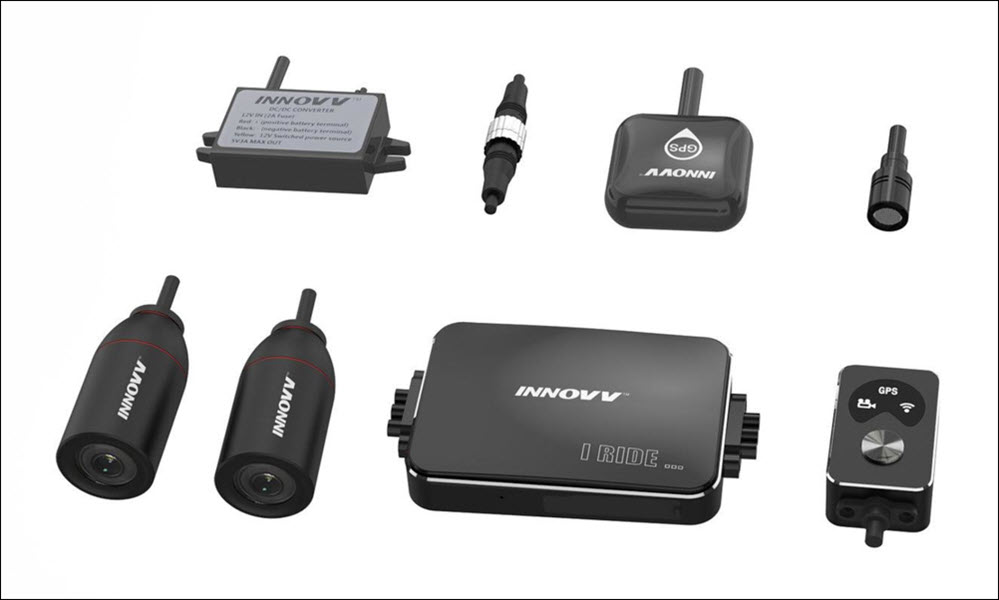 Innovv K3 (P21,000)
120° field of view (front and back)
1920 x 1080 @ 30fps; 1280 x 720 @ 60fps
No battery (must be hardwired)
No display (use app to play videos)
microSD (up to 256GB)
External microphone support
Accident detection
Parking mode
Automatic recording
Built-in GPS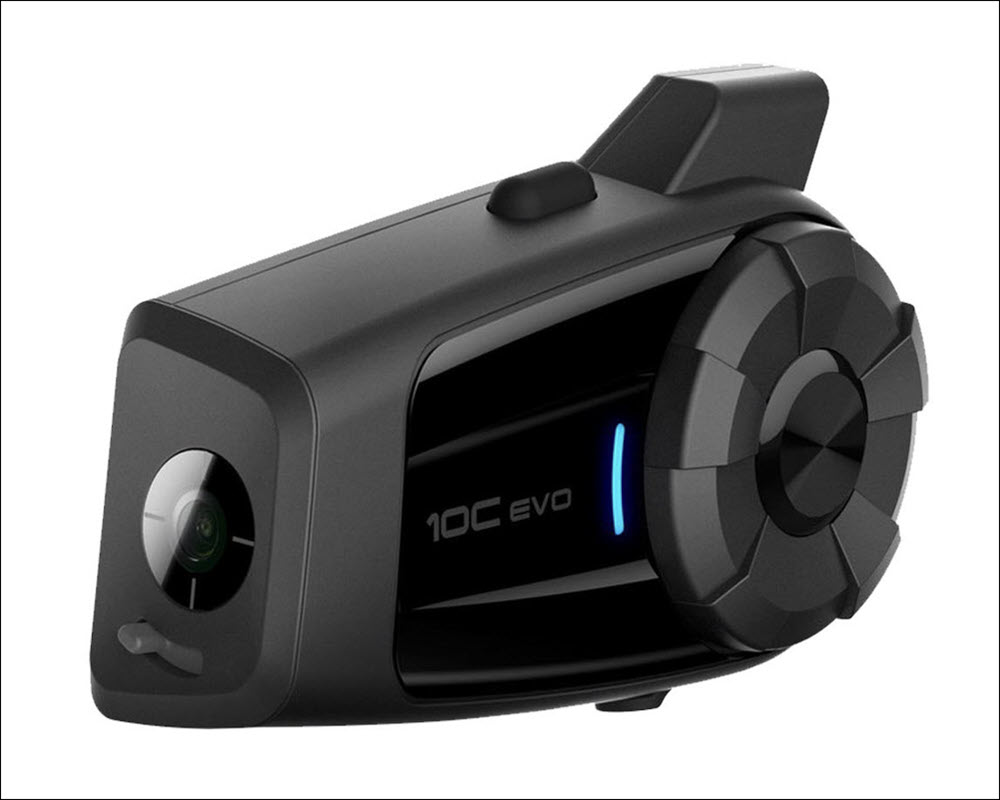 Sena 10C Evo (P22,950)
125° field of view; 30° lens rotation
3840 x 2160 @ 30fps; 2560 x 1440 @ 30fps; 1920 x 1080 @ 30/60fps
1,200mAh Li-Po battery (up to 1.5 hours of video and 20 hours of talk time)
No display (use app to play videos)
microSD (up to 256GB)
Intercom (up to four riders)
Bluetooth
FM radio
Photo mode
Time-lapse mode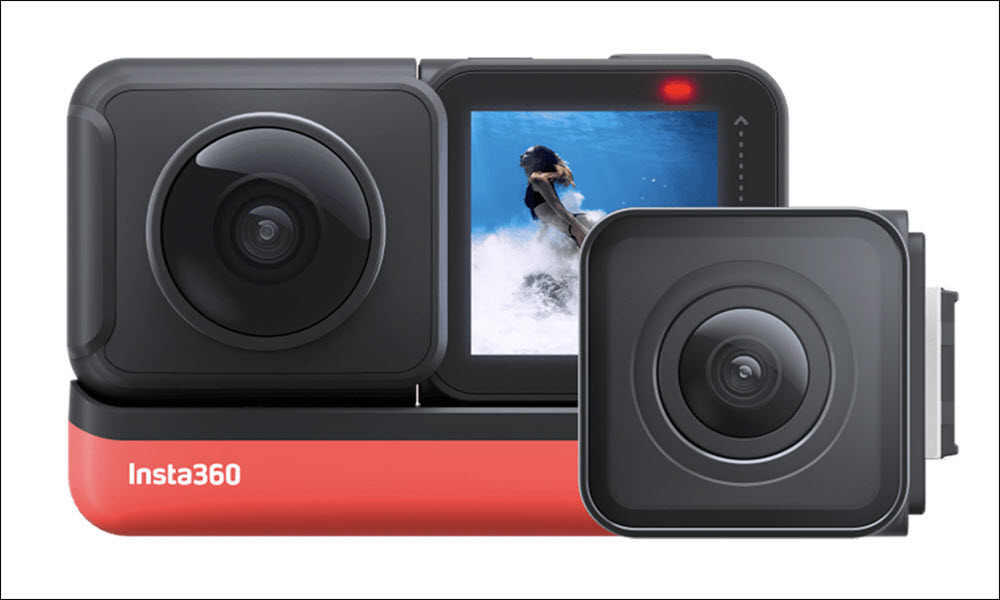 Insta360 One R Twin Edition (P27,999)
Interchangeable wide-angle or 360° lens
4000 x 3000 @ 30/25/24fps; 3840 x 2160 @ 60/50/30/25/24fps; 2720 x 1530 @ 100/60/30/25/24fps; 1920 x 1080 @ 200/120/60/30/25/24fps (wide-angle lens)
5760 x 2880 @ 30/25/24fps; 3840 x 1920 @ 50/30fps; 3008 x 1504 @ 100fps (360° lens)
1,190mAh battery (up to 70 minutes of 4K 60fps video)
Touchscreen display (unknown size)
UHS-I microSD (up to 256GB)
Live-streaming
Interchangeable lenses
External microphone support
Voice control
Invisible selfie stick