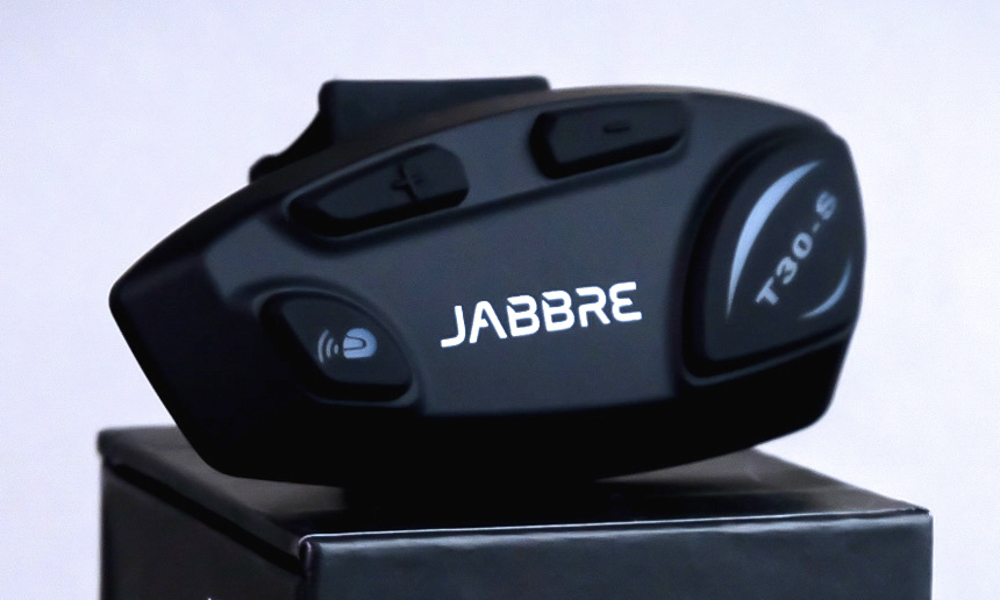 Rain and fog do not necessarily make for an enjoyable ride. Looks good in pictures, but wet roads, damp clothes, and low visibility are the reality for riders in bad weather. The only consolation is you're not sweating your butt off for a change.
With the prospect of getting soaked to the bone on my mind, I was just waiting for Motovita—the distributor of Jabbre headsets—to call off its launch event. But it was all systems go even as the weather forecast predicted 90% chance of rain.
As it turns out, it was an ideal way to demonstrate its line of motorcycle headsets. Whenever I ride out with friends, communication has always been a challenge. We'd discuss our route before taking off, but any unplanned detours and breaks would rely on hand signals and a lot of yelling over the noise of the engines.
"HA? SAAN TAYO??? AH, OKAY, OKAY!"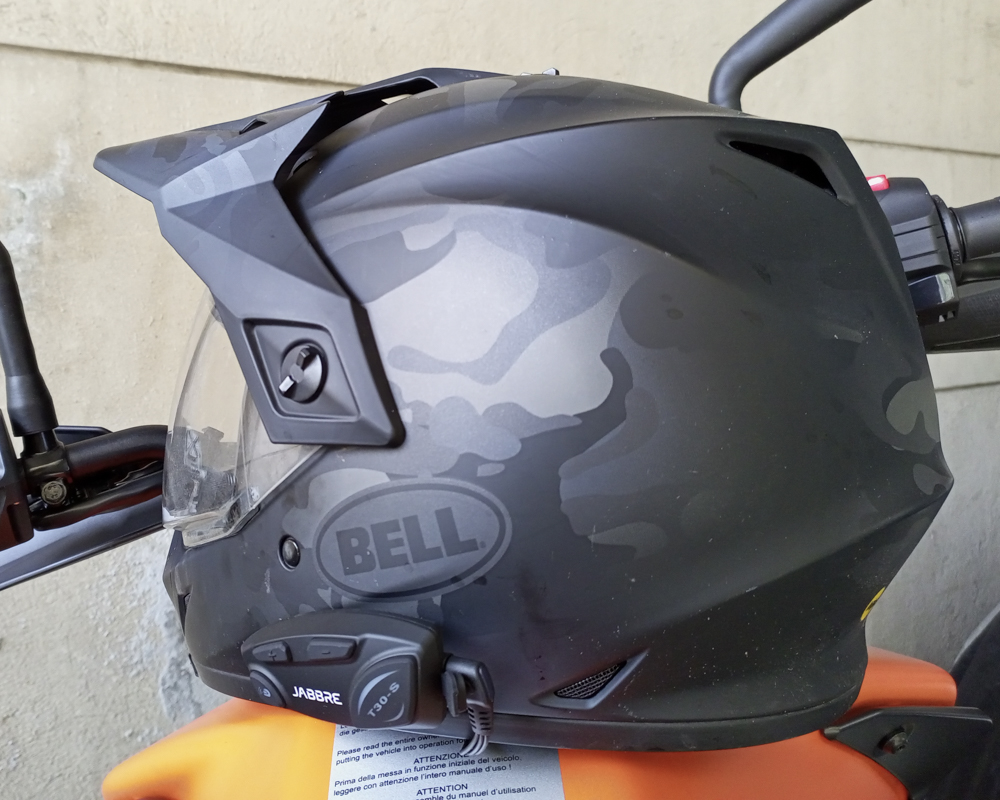 Bluetooth headsets have been around for quite a while, but the barrier to entry has always been cost. One unit of the Sena 5S or the Cardo Packtalk will set you back from P8,000 to P12,000. And though they all claim to be universal, inter-brand Bluetooth pairing of headsets can often be frustrating as units refuse to easily pair with other makes. I remember wasting half an hour trying to link my Sena with a buddy's Cardo unit until we both decided to just forget about it and go back to hand signals.
Enter Jabbre (pronounced as "jabber"), a Filipino brand of motorcycle intercom system. Its flagship unit, the T30-S, can pair with up to 11 others of its kind. It has a 300-hour standby life, an FM radio, and iOS and Android compatibility. And it costs a mere P5,500.
The pod attaches to your helmet either through an included clip or using double-sided tape if your helmet shell is thick like mine. The speakers and the microphone stick to the liner with adhesive, and it all looks quite tidy when you're ready. The pod has a large "Phone" button at the back, an "Intercom" button at the front, and two smaller buttons at the top for volume control.
Pairing the T30-S involves pressing the buttons in a series and repeating the process as you add more units to your group. For the event, I let the Motovita staff handle the pairing of the units, and soon our group of five was chatting in our own network. For my part, pairing the T30-S with my iPhone took only a few seconds, and I was fiddling with my playlist before we set out for breakfast.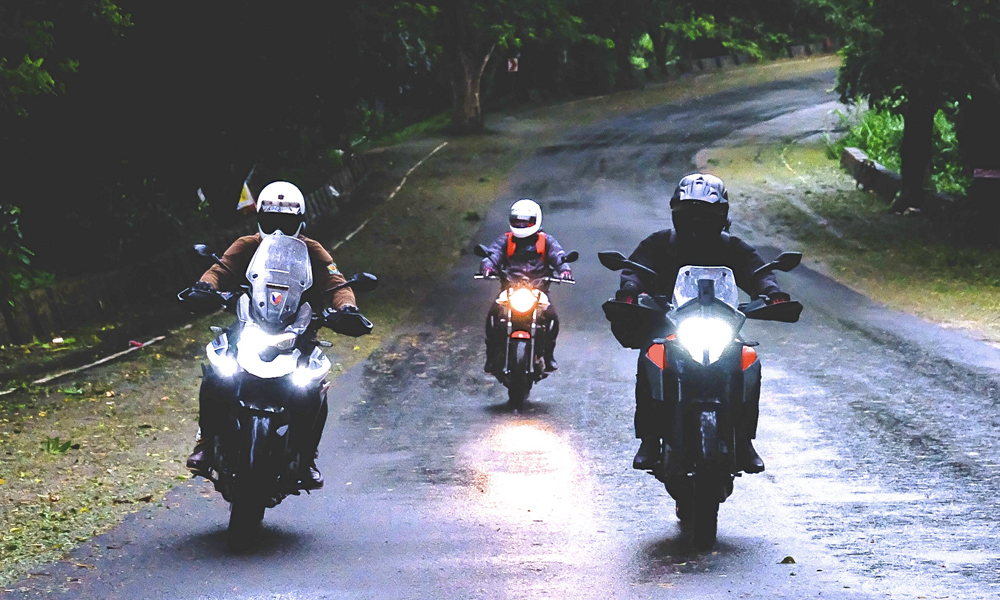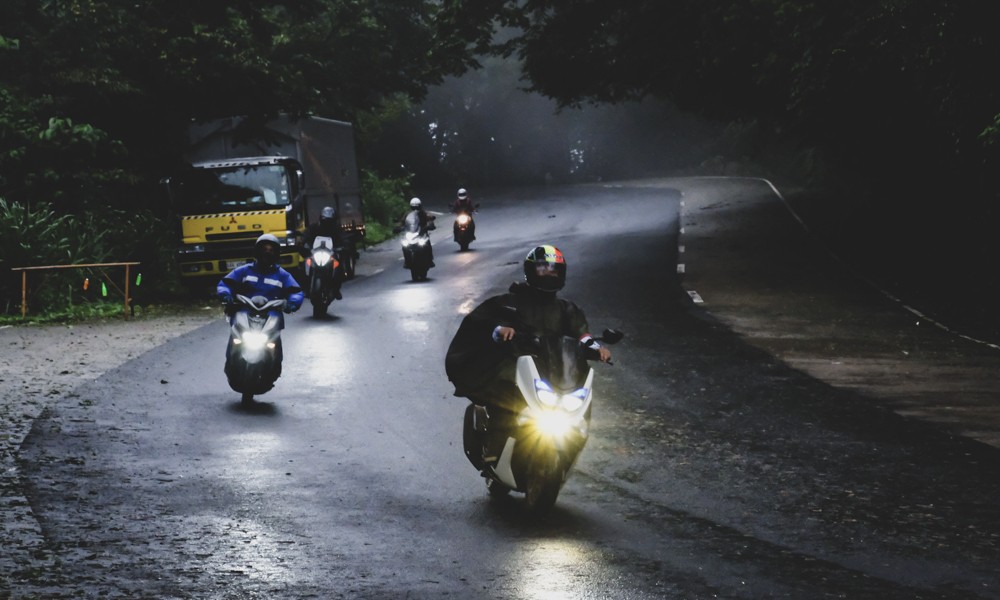 When all units are paired up, you can chat away without having to press any button to talk. If you receive a call, the unit will automatically accept it for you within 12 seconds or you can answer it immediately by pressing the Phone button. Alternatively, you can reject it by hitting the same button twice. During a call, you will be out of your intercom group. You can also share your music with your network, but you also have the option to mute others' music if it's not to your taste.
As we started our ride on Marcos Highway going to Tanay, I noticed some static and had to max out the volume to make out what my ride buddies were saying. I'm no engineer, but I suspect all the metal in our area from the cars and the LRT line was causing some interference. The reception improved as we entered the hills, and we were enjoying some idle chat and using the comms to call out obstacles on the road from dogs to potholes. Fog was especially dense going up Marilaque, and having an intercom to help guide the others around the blind turns was invaluable. The manual states a range of up to 3,300m, but Motovita quotes a more conservative 1,000m.
Later on, as I rode solo back to Manila in the pouring rain, I found that playing some music helped calm my nerves and get me into a rhythm. Jabbre claims that the earphones are high-fidelity. However, while they have decent treble and midrange, the bass is weak. I don't think you want to play music deafeningly loud while you're riding, though. What's important is voice clarity, and the T30-S plays back Waze directions loud and clear. Finally, while it can be paired with Bluetooth headsets from other brands, it's limited to just one. If you want to max out the 12-unit pairing ability, everyone should have a T30-S.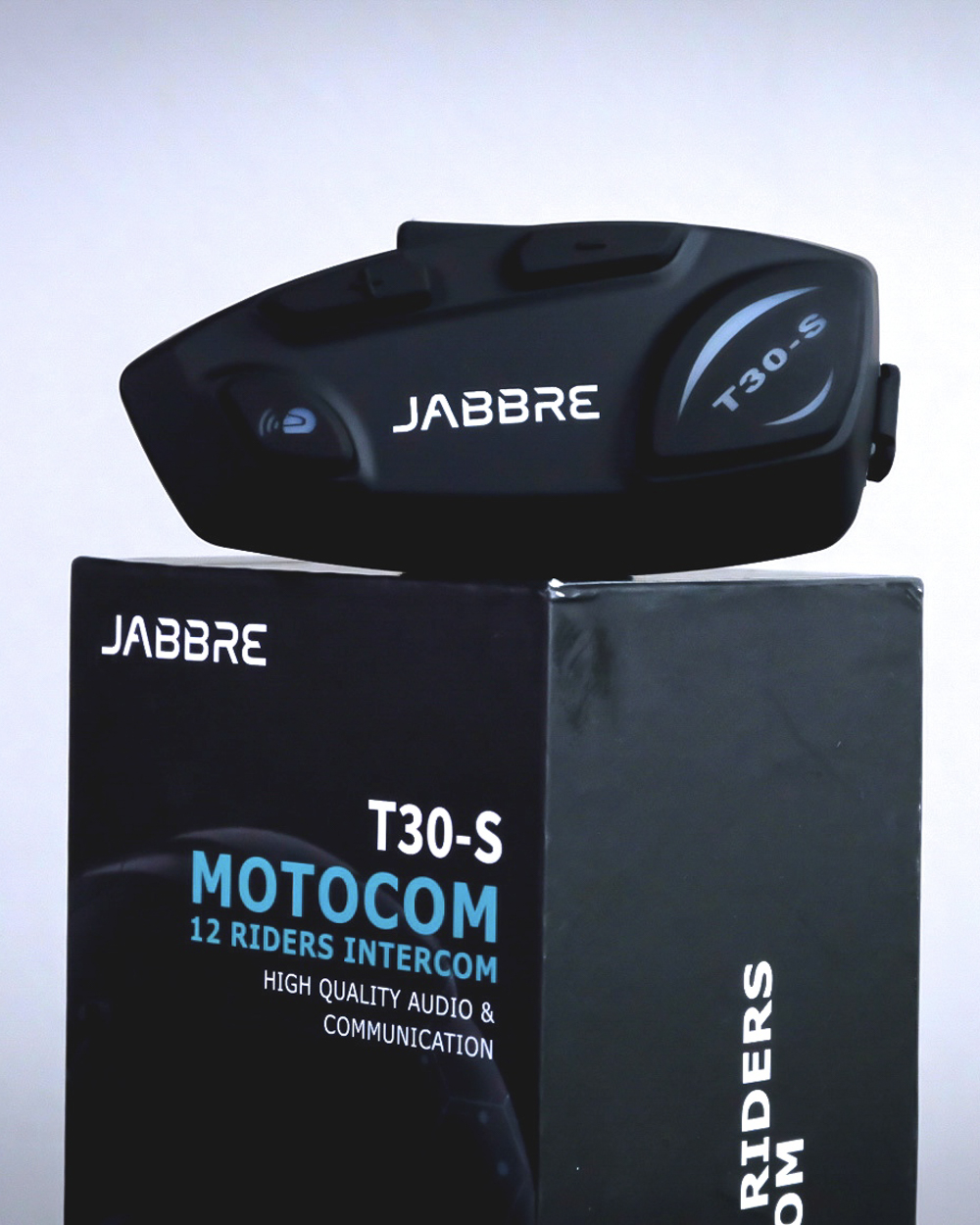 For the price, it will be easier to get all your ride buddies to use the same system. Motovita is targeting the T30-S and its even cheaper system, the P4,000 J4, at price-conscious riders who want an affordable, no-frills intercom that works. Unlike pricier brands like Sena, for example, there is no need for a dedicated app (and, consequently, no prospect of firmware updates). The USB-C port is strictly for charging the internal battery.
Jabbre motorcycle communication systems are now available at Motovita branches in Quezon City, Taytay, Bacoor and Lucena City, and at other dealer partners nationwide.